Please note this post contains affiliate links.
This Mexican Bacon, Egg, and Cheese Biscuit Bake is the all-in-one casserole that your weekend breakfast spread is begging for. Filled with plenty of spices, crispy bacon, eggs, cheese, biscuits, and topped with avocado, it's a simple recipe to whip up! You'll love making this time and time again.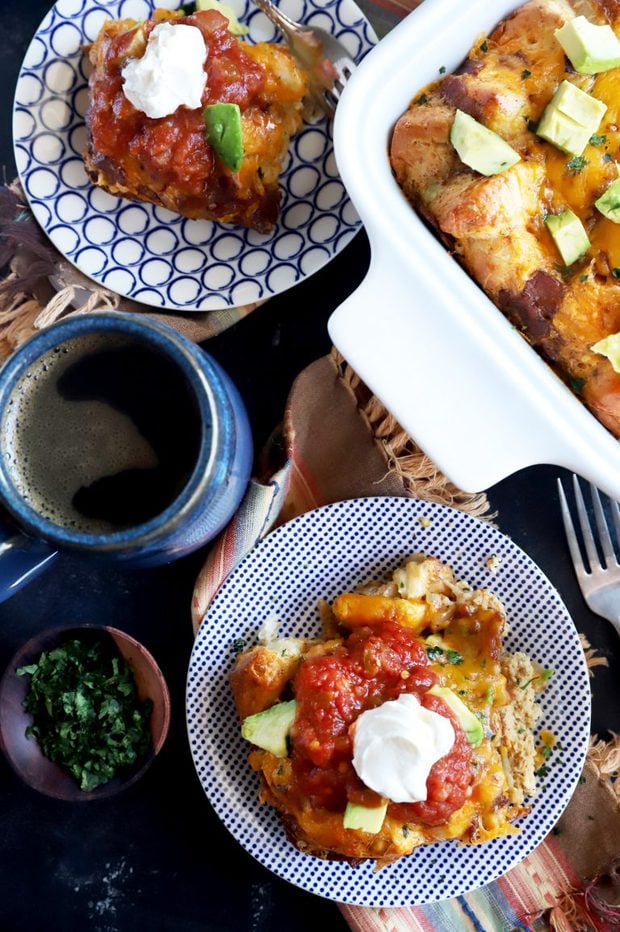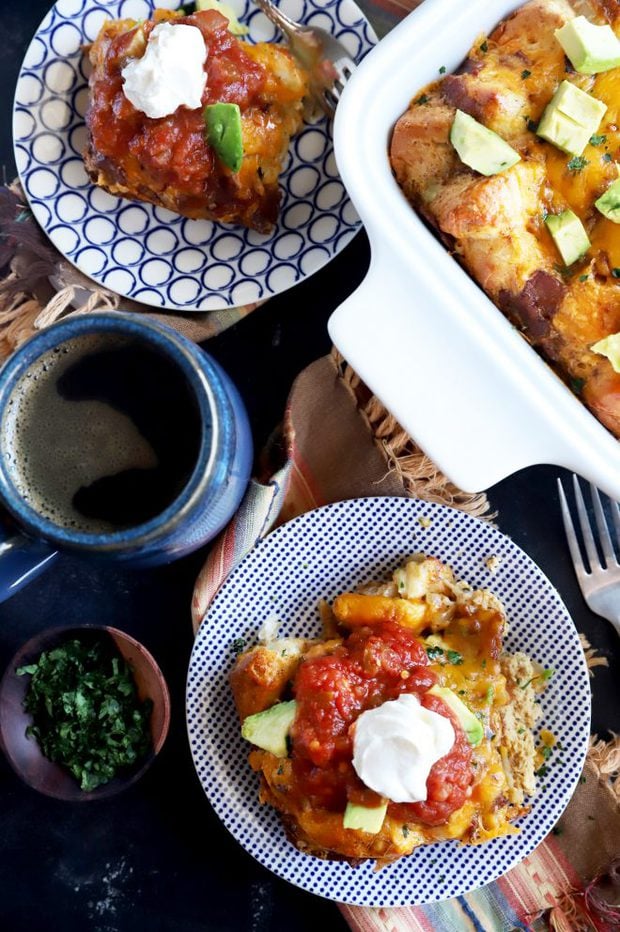 When it comes to making breakfast for a group, I want it to be downright simple. Let's face it, when I wake up in the morning, the first thing I want to do is linger in bed and drink a cup of coffee.
I hardly want to drag myself out of bed to cook a complicated recipe.
Will I do it? Yes.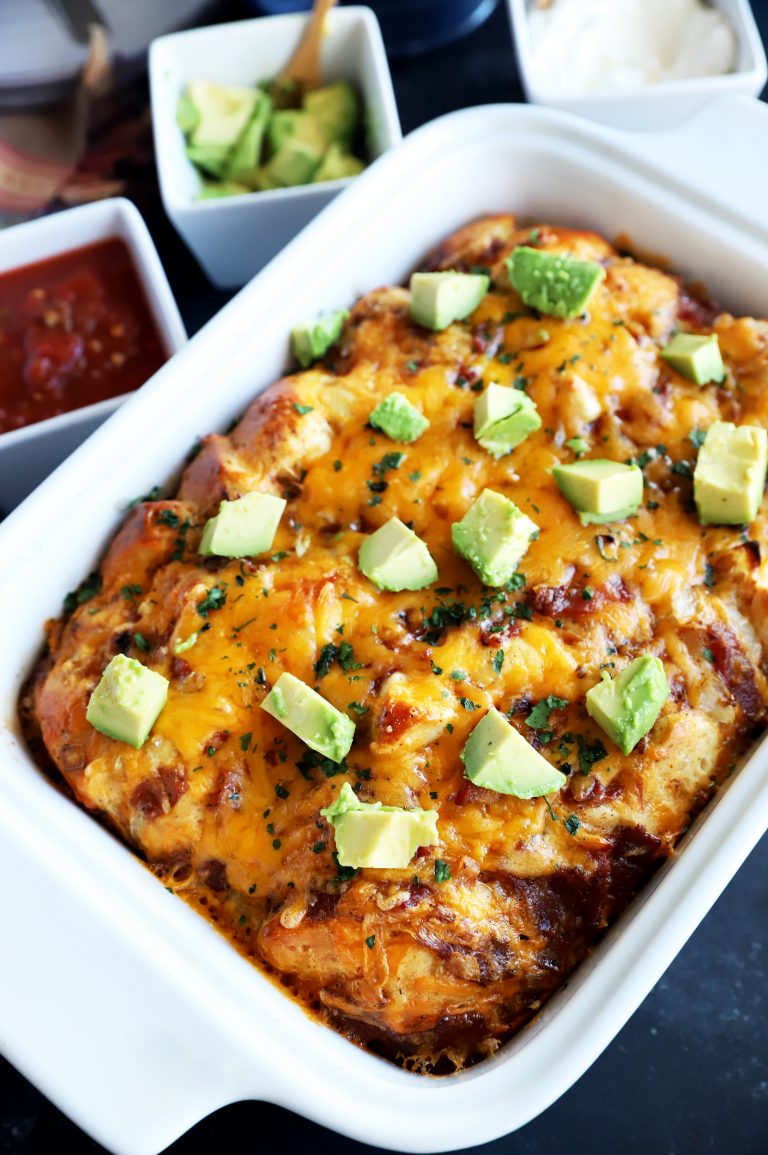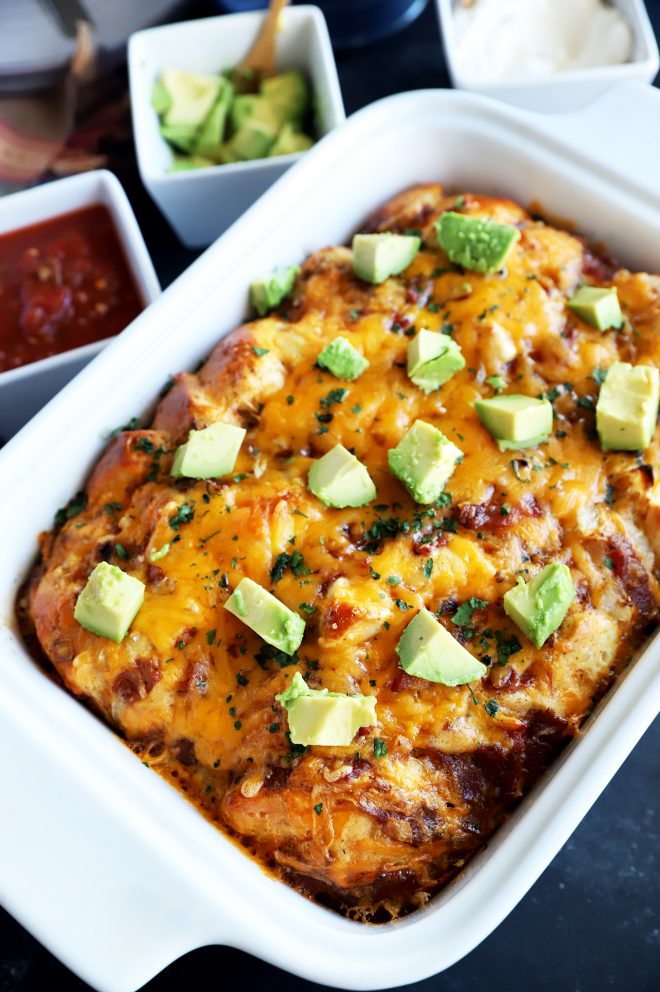 Does this happen often? NOPE.
Hey, I'm just being real over here. Most weekend mornings, I want to take it easy and slowly wake up before getting into the day.
That's why I love a casserole breakfast bake recipe like this one. This biscuit bake is packed with the classic eggs, bacon, and cheese combination, with some extra bold pops of flavorful spices.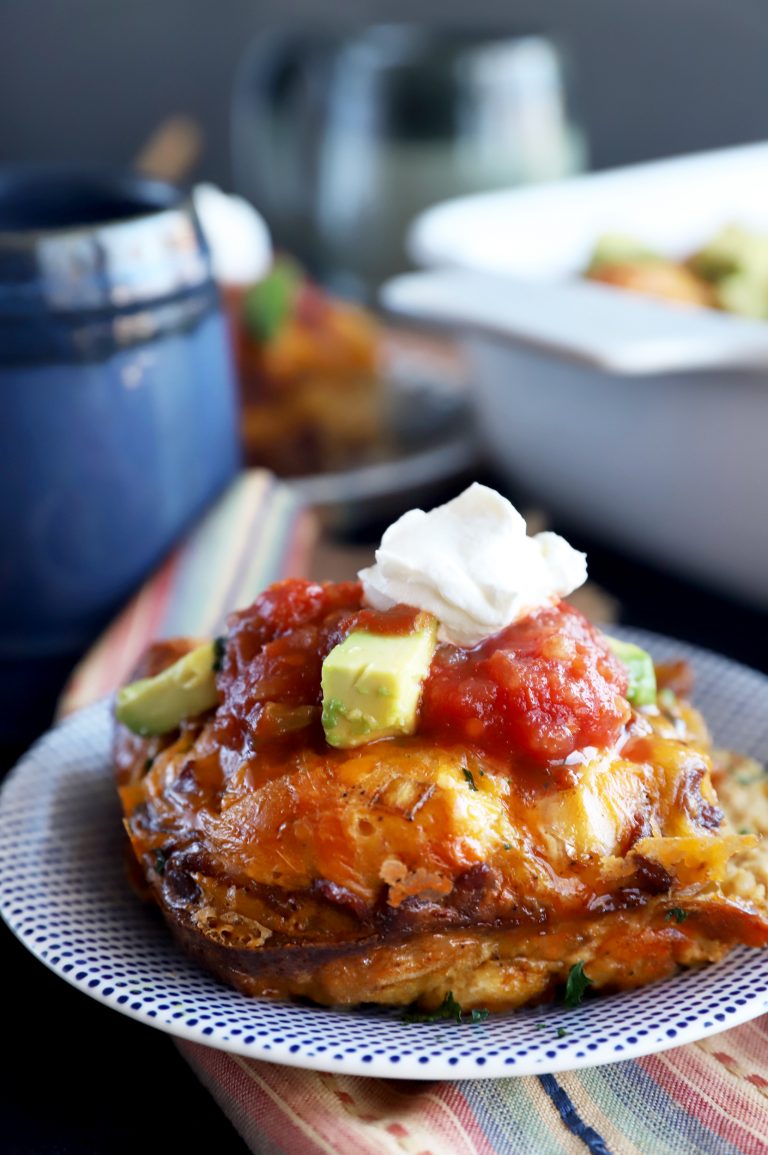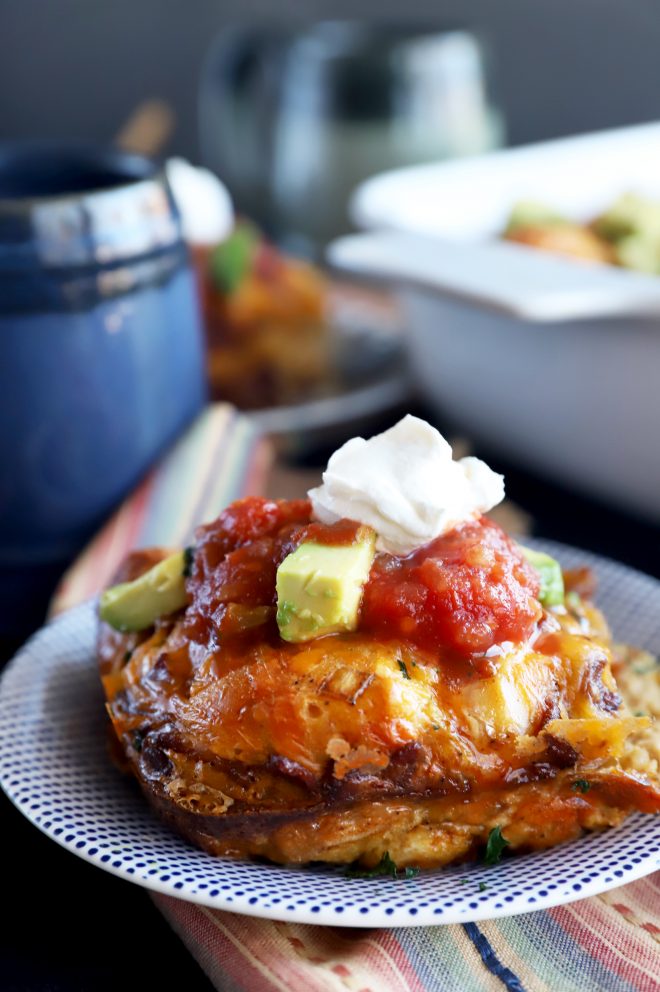 The biscuits puff up so they are nice and fluffy, with dots of crispy bacon and gooey cheese throughout. The whole thing is hearty and satisfying, with the chopped avocado on top bringing a cooling element to the party.
Preparing the bake is a total breeze, with only 10 minutes of prep time (and a great way to use up any leftover chopped cooked bacon you have lying around). Then the oven does the rest of the work so you can enjoy a leisurely cup of coffee – or maybe a mimosa…. You could even indulge in one of my peach breakfast martinis while you wait for it all to bake up.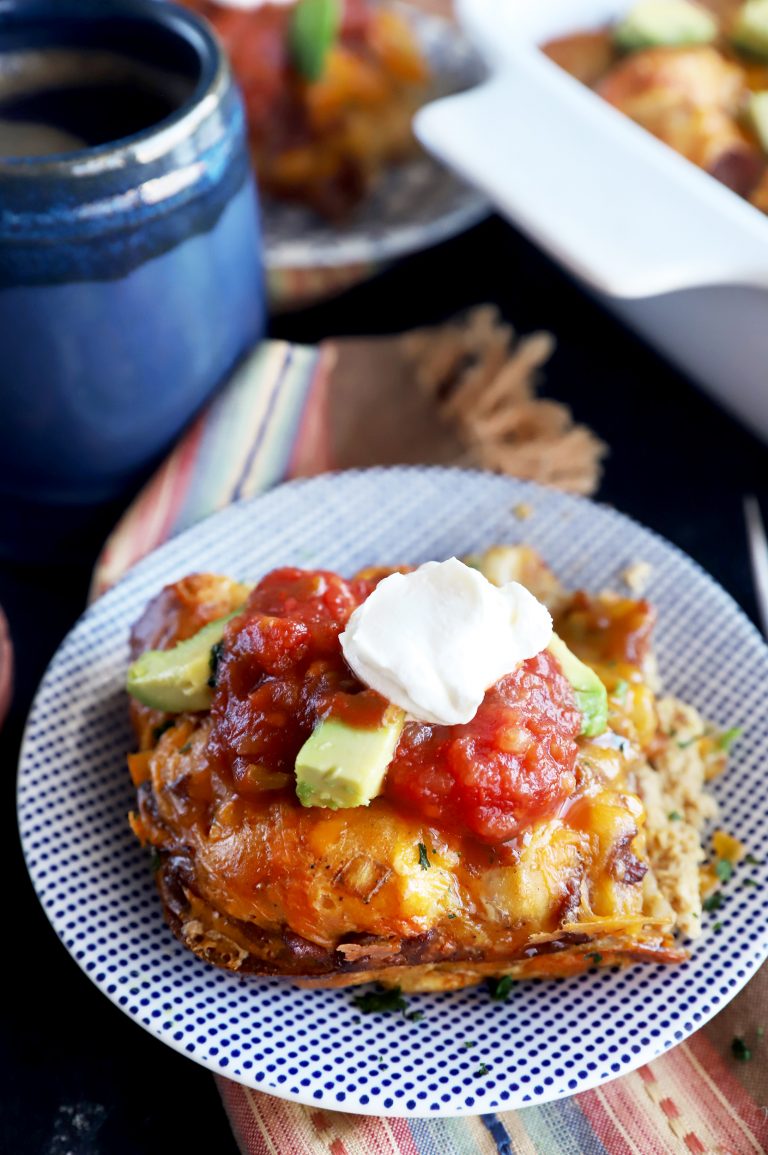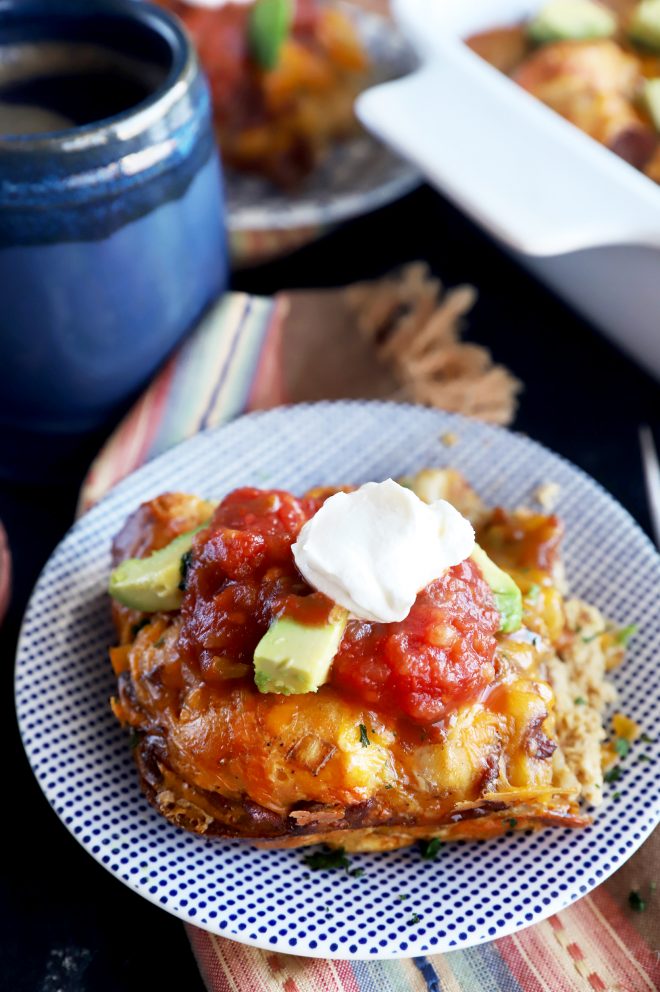 Cut it into slices and serve with your favorite toppings! My personal faves are cilantro, sour cream, salsa, and hot sauce. However, you can also throw extra cheese on top or even some salsa verde if that's more your style.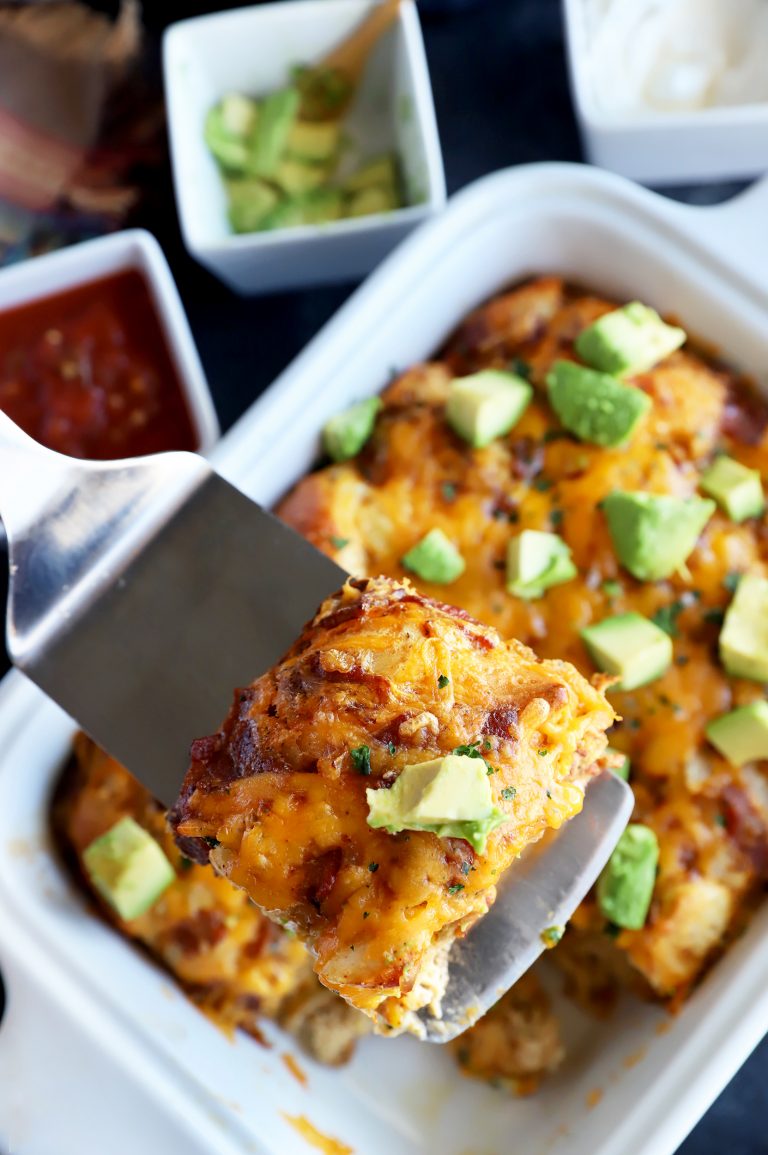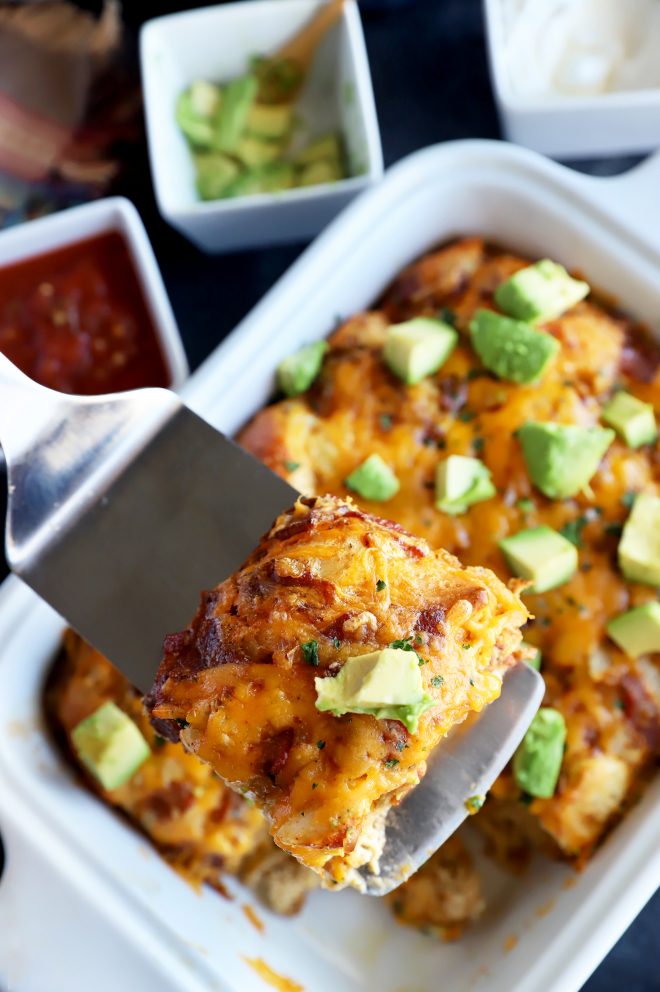 This Recipe's Must-Haves
To make this recipe, you'll need a whisk and mixing bowls to pull together the egg mixture for the biscuit bake.
You'll also need a 3 quart baking dish to bake it up in. I like to use a rectangular shaped dish, but you can also use oval or round if that's what you have available!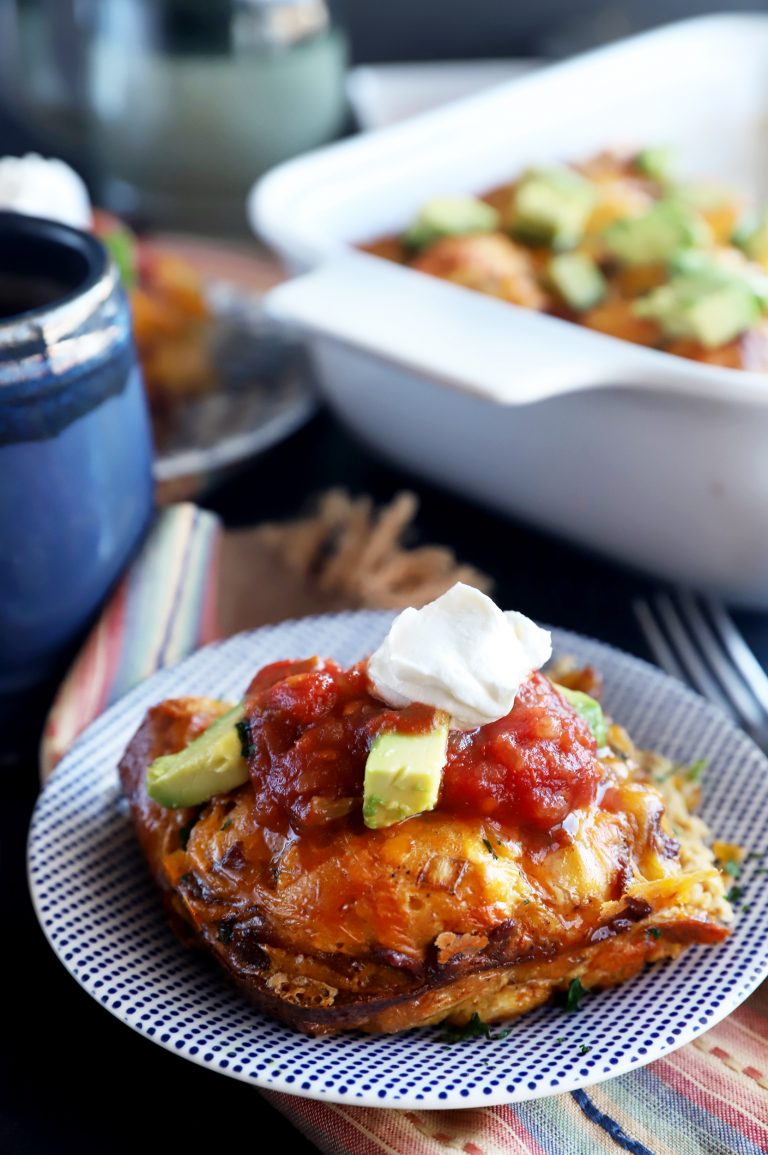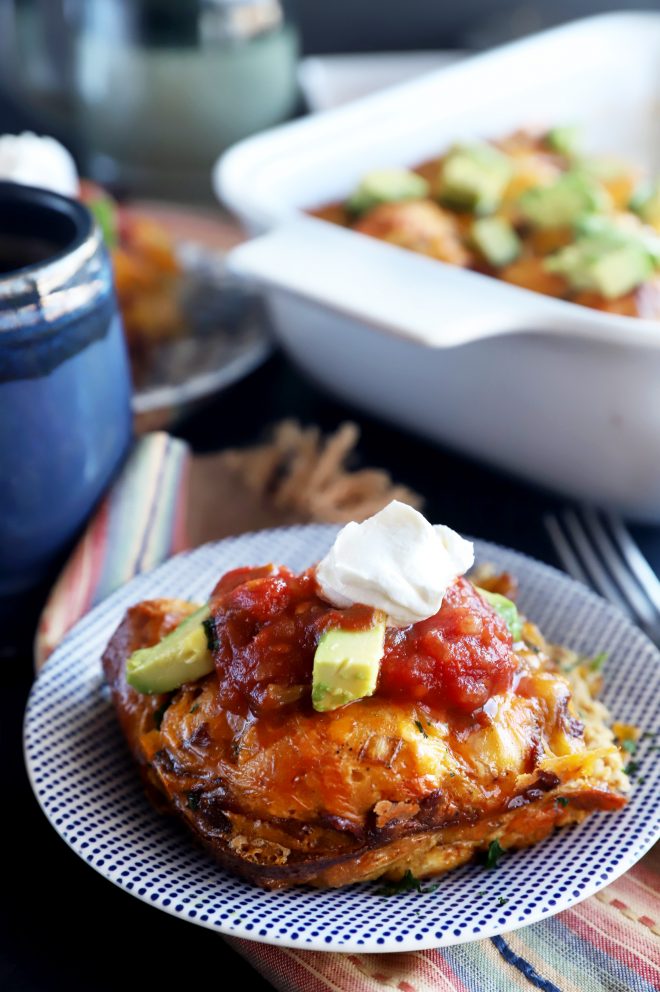 How To Make This Biscuit Bake
Cook Onion
To start, you'll want to cook down those onions until they are nice and softened. This only takes a few minutes and it helps remove the sharpness of the onion.
Assemble
Each of the biscuits needs to be cut into eight pieces, then placed in the bottom of your casserole dish.
You'll then make the egg mixture with plenty of spices, bacon, milk, cheese, and cooked onion. This gets poured on top of the biscuits in the bottom of the casserole dish.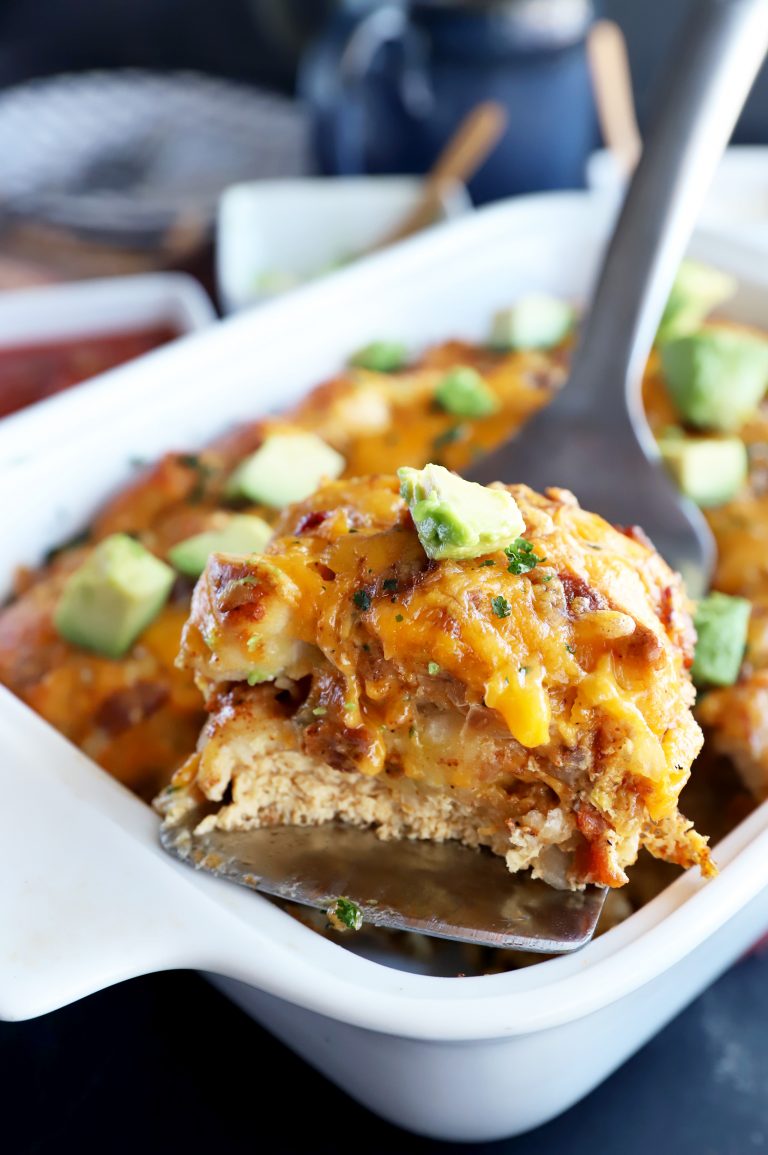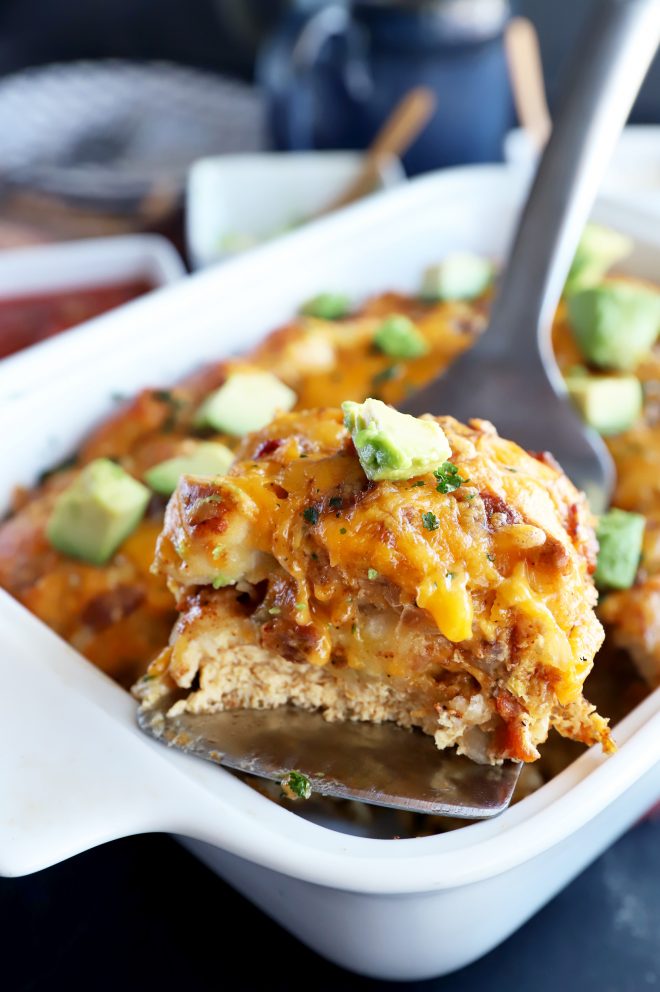 Bake
All you have to do after this is bake it! Top it with more cheese in the final few minutes, and then it's time do dig in with all your favorite toppings.