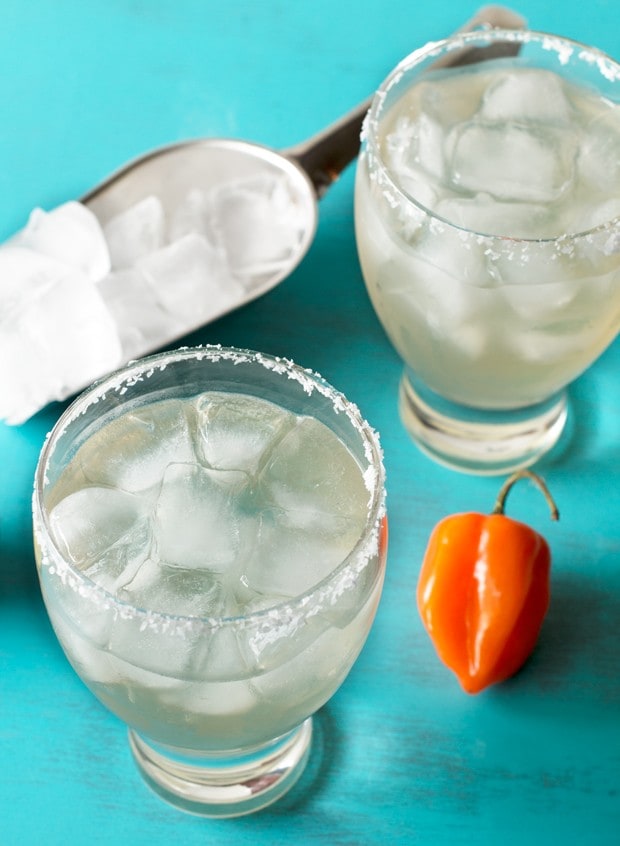 When we were in Disney for our first night a couple of months ago, we stopped in for a couple margaritas in Downtown Disney at Paradiso 37. I randomly decided that I wanted to try their spicy margarita that featured habanero infused tequila. I distinctly remember getting a look like, are you completely insane? But I had to try it!
With the first sip, my lips were burning but I was surprisingly enough not coughing and sputtering with watering eyes like I was secretly dreading. The heat was definitely there, but mixed in with all the other flavors you really tasted the pepper itself and not just a burning ball of fire.
I was hooked and I made a note right then and there to recreate it at home. It took a little bit of tweaking to get the right balance of spice and sweetness from the peppers into this habanero margarita. The first one was a little painful, but with a little less pepper and a little more tequila it turned out just like I remembered.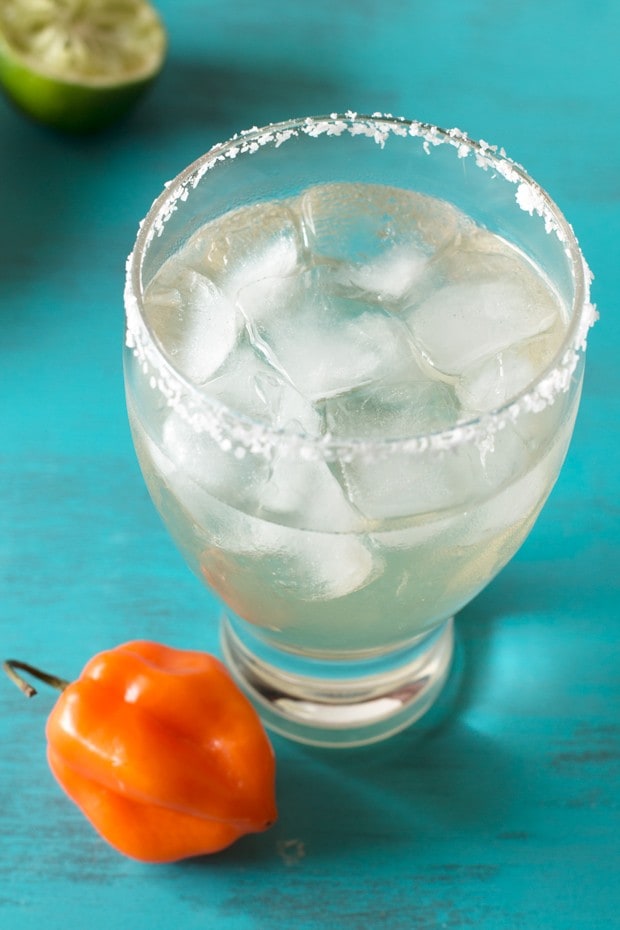 If you like spicy food, you're going to fall in love with this cocktail.
I'm not going to beat around the bush here, this margarita is definitely spicy. However it's not the kind of spicy that will burn off your taste buds and leave you with tears streaming down your face. Instead it's the type of heat that lingers on your lips and is quickly followed by the smooth, sweet flavor that mellows it all out.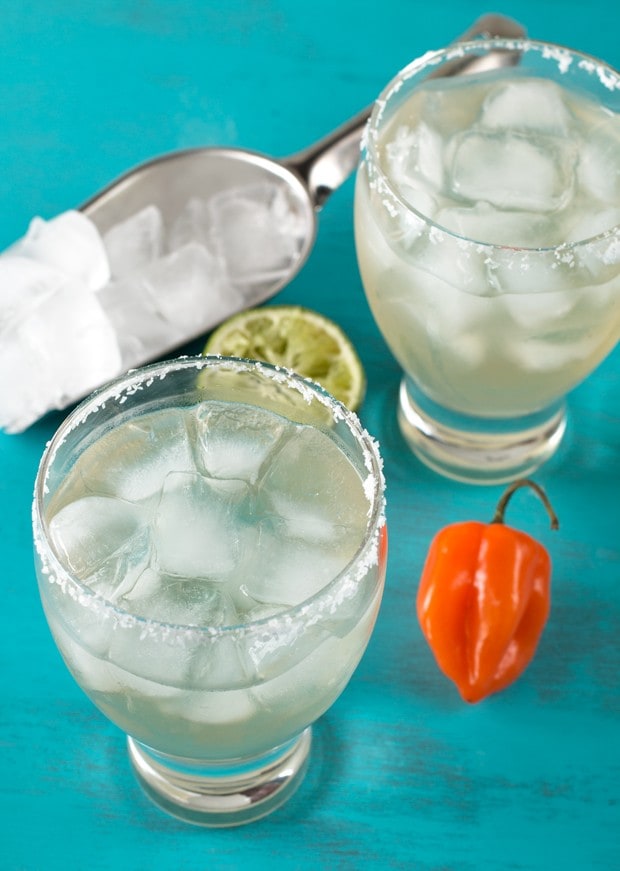 It's going to knock your socks off. Trust me.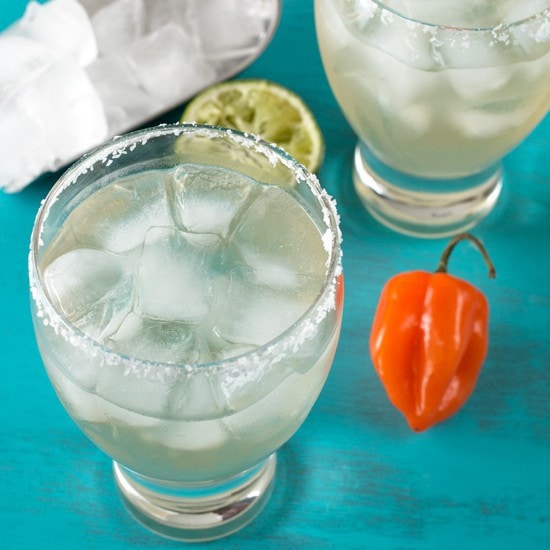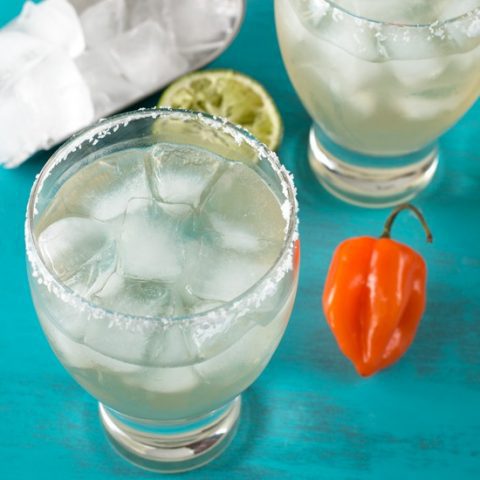 Habanero Margarita + Habanero Infused Tequila
Yield:
1 margarita + 1 1/2 cups infused tequila
Total Time:
3 hours
5 minutes
This habanero infused tequila is the perfect spicy kick for a habanero margarita!
Ingredients
Habanero Infused Tequila
1 1/2 cups silver tequila
1 habanero pepper, seeded and cut into rings
Margarita
1 1/2 oz habanero infused tequila
Juice from 1/2 lime
1 oz triple sec
3/4 oz agave
Salt
Ice
Instructions
Combine tequila and habanero pepper in an airtight container. Allow the tequila to infuse for at least 3 to 5 hours.
To make the margarita, rim a glass with salt and fill with ice. In a shaker filled with ice, combine habanero tequila, lime juice, triple sec and agave. Shake vigorously. Strain into the glass and serve.