Please note this post contains affiliate links.
Take advantage of cherry season with a juicy Tart Cherry Fizz! The bubbly, tart and fruity cocktail makes for a great summer sipper, no matter what the occasion is. With only four ingredients, you can even scale this recipe up to make it a big batch cocktail for your next party!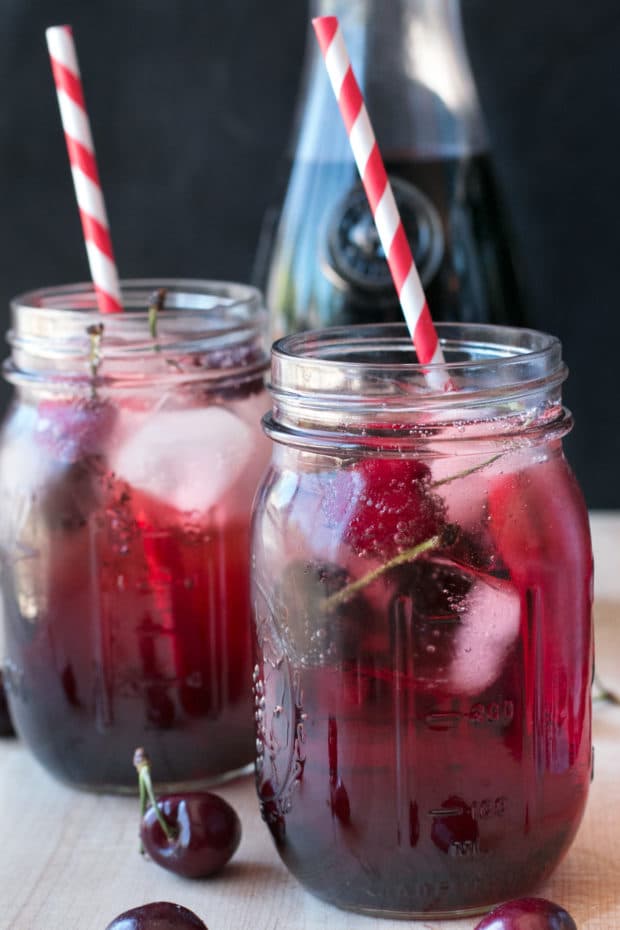 I made you something ridiculously simple and tasty to kick off the week before the Fourth of July.
The fact that Fourth of July is on a Tuesday this year is both a blessing and a curse, depending on your work situation.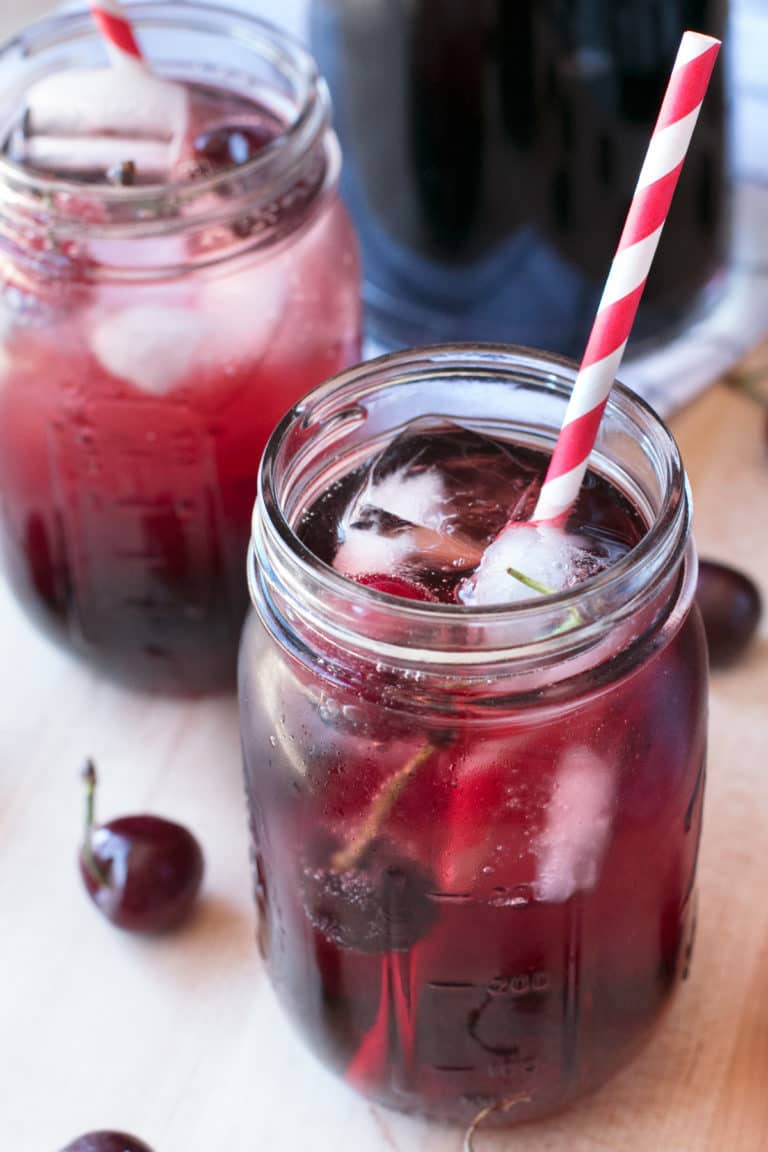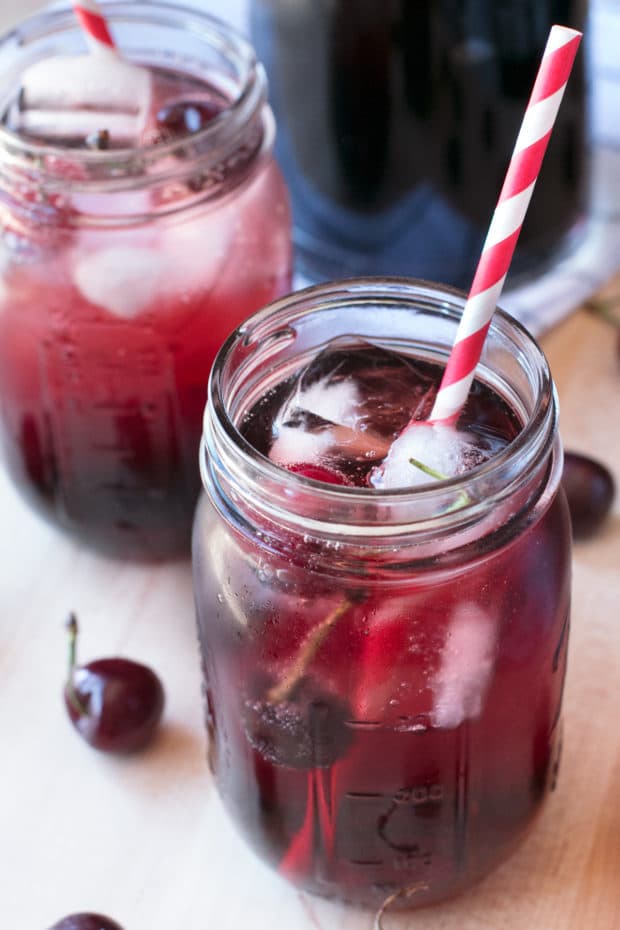 To those of you who have to work Monday and get a random day off in the middle of the week, I feel your pain… It's one of those torturous events where we can't just take the long weekend and so the whole week feels weird.
Do you ever feel like the short week after a holiday takes even LONGER to get through? Because I DO.
To those of you who have a four day weekend ahead of you… well, let's just say my jealousy is real. I am super envious of you and I hope you have an extra day of insane food and drink for me…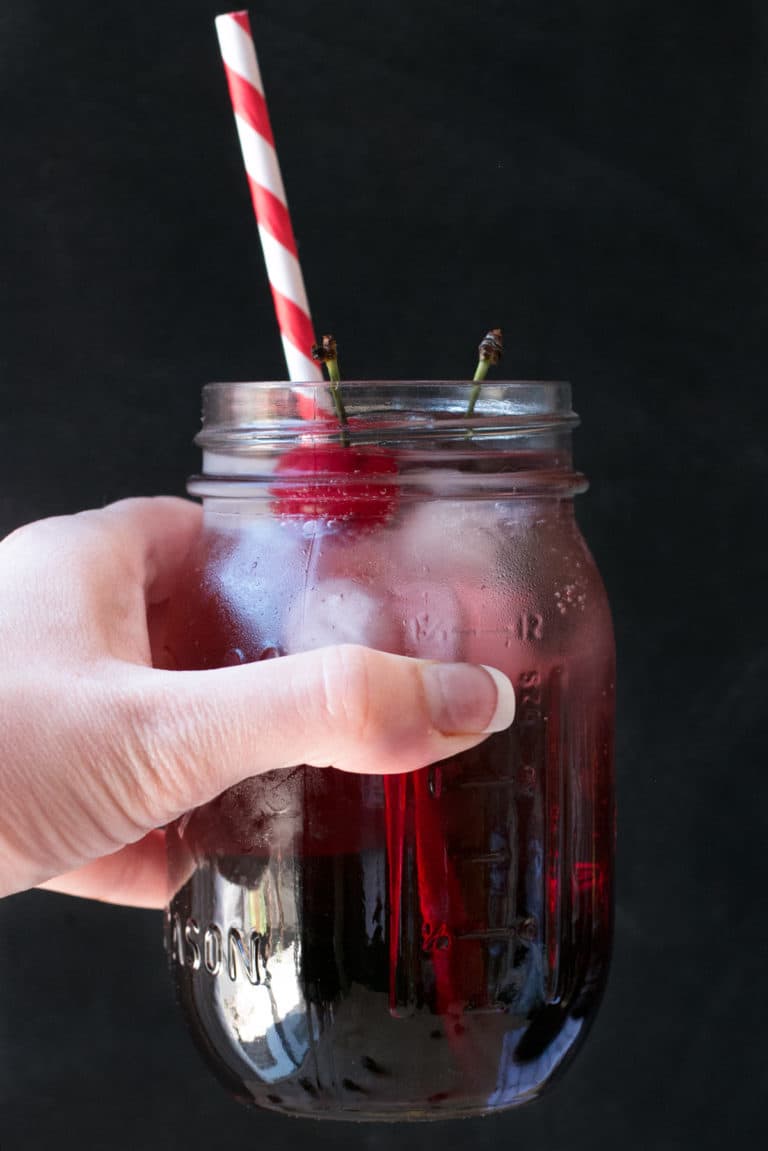 Regardless, both sides should be helping themselves to extra rounds of this oh-so juicy tart cherry fizz on those days that you have off. It's pretty tough to resist indulging in more than one of these cocktails.
Honestly, I am still reeling from last week and all the excitement of the picnic engagement I shared with you all…
The stupid happy smile is still plastered on my face and I am just trying to sit in this happy place for a bit longer before all the wedding madness kicks in.
It's crazy to think of just how much my life has changed since the Man came into my life…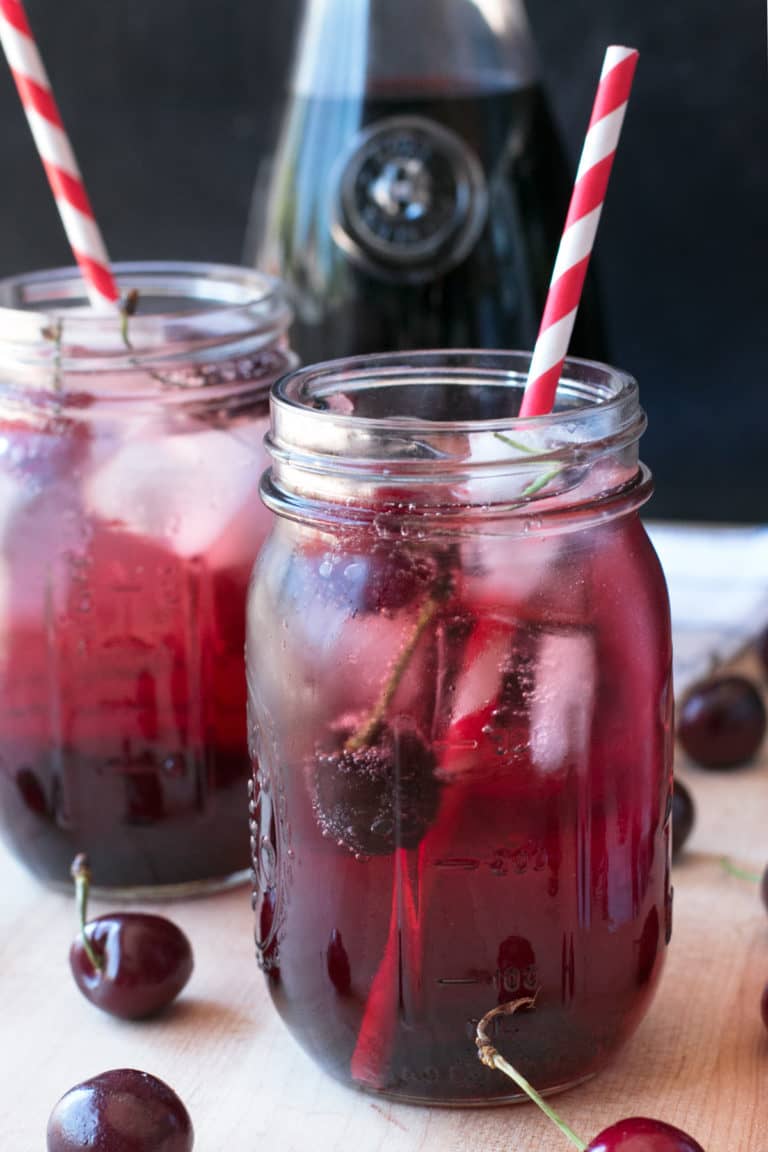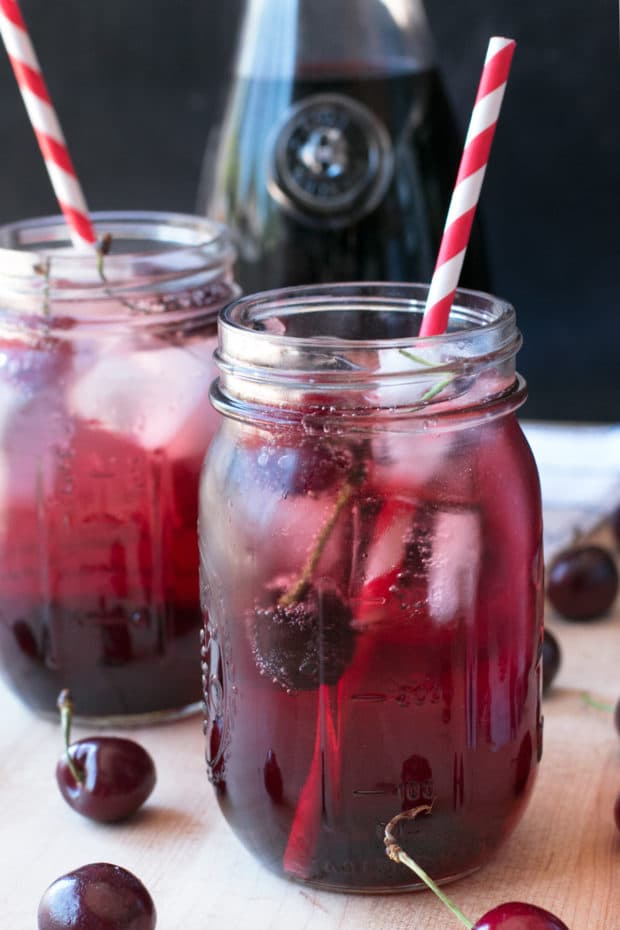 Yes, I know I am being extra sappy, but things are pretty dang great right now.
But I digress… Let's get back to this gorgeous dark red cocktail, shall we? Because it is sooooo tasty!
The tart cherry juice blends smoothly with the vodka, and the bubbly addition of club soda gives you a friendly tickle with every sip you take. It's a killer cocktail to have while you party it up next to the grill this weekend in celebration of all the things.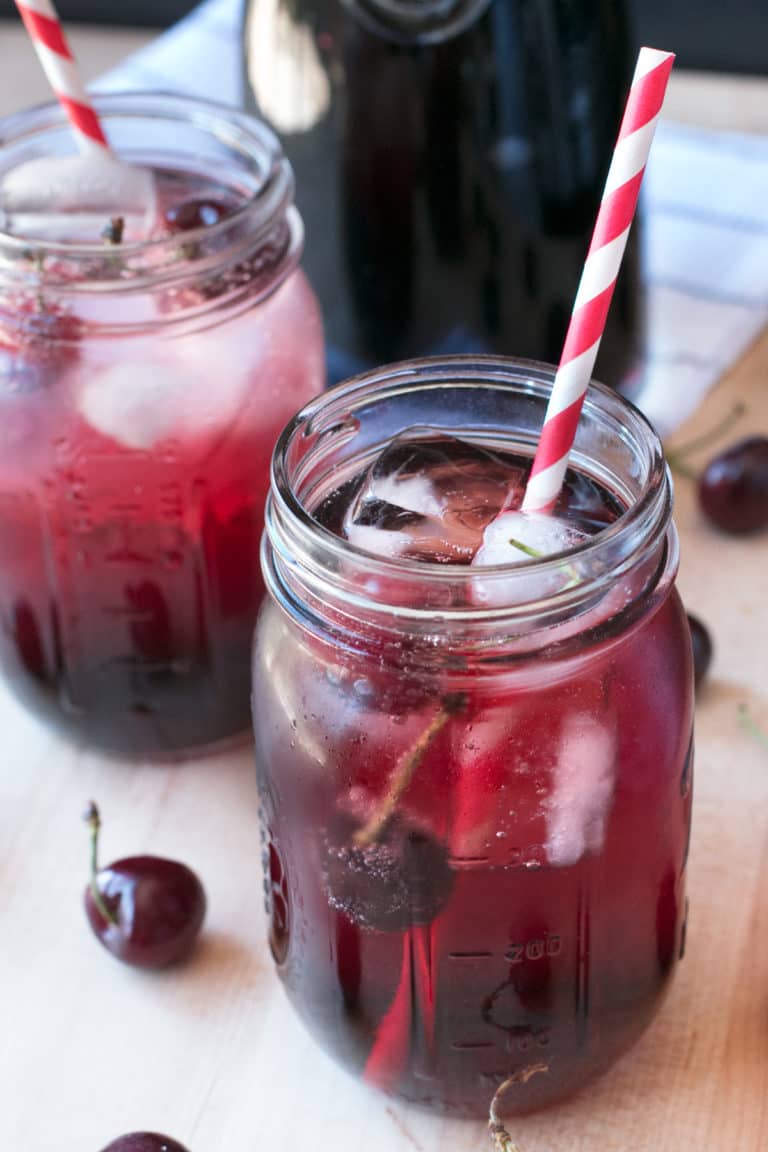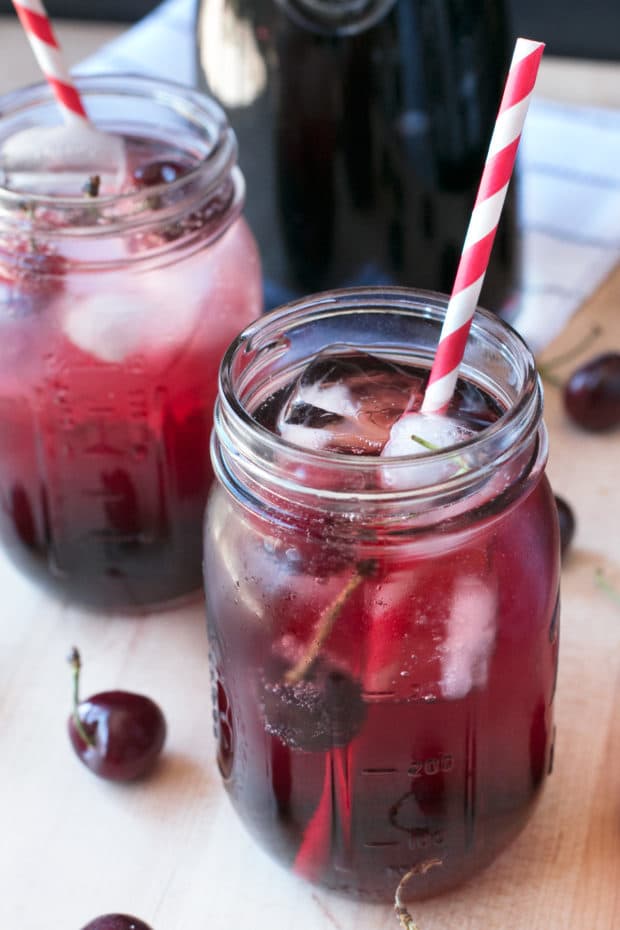 Grab a handful of red, white and blue straws and make things extra festive! The red color of the cocktail is perfect for your patriotic spread and there's none of that gross food coloring. All natural ingredients means even better flavor!
I'm going to be sharing a few more of my fav recipes to bust out this time of year in the next few days, so be sure to come back and check for new tastiness!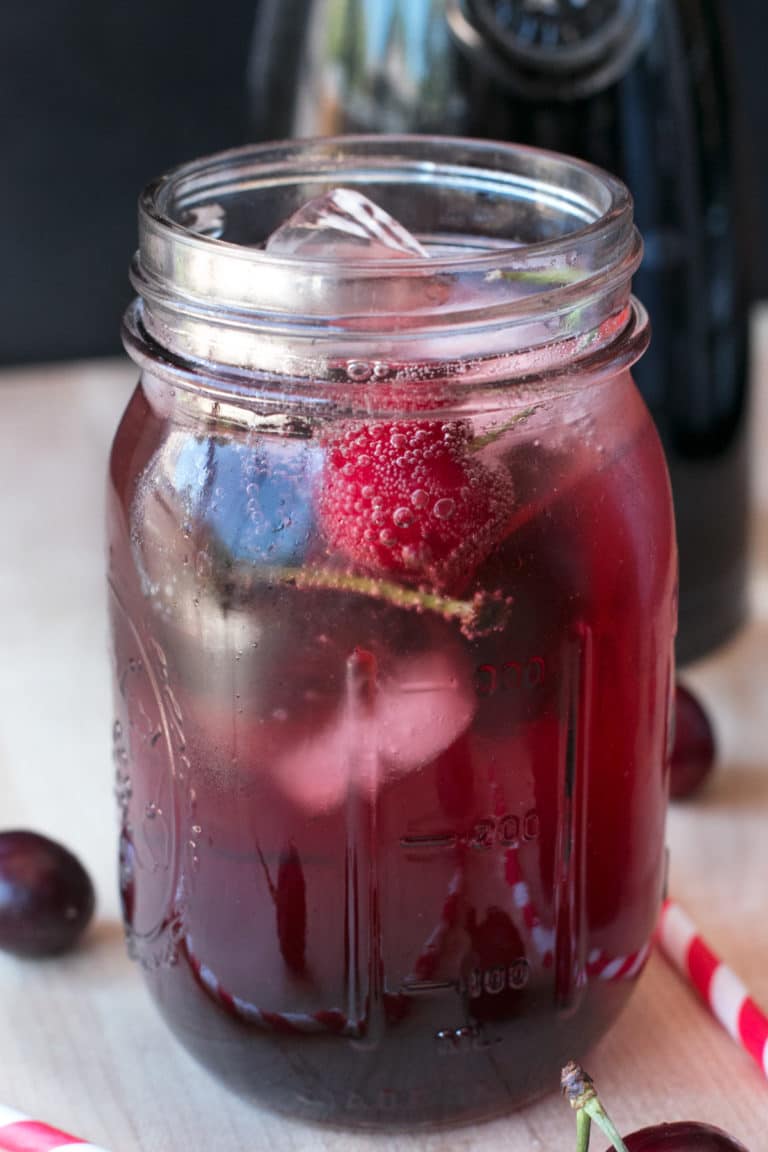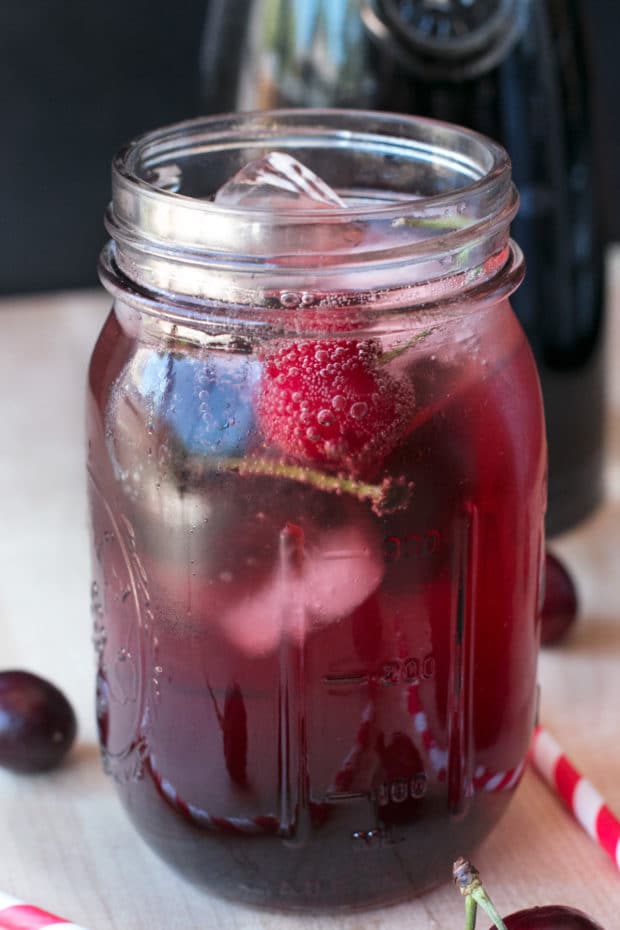 This Recipe's Must Haves
Get the look with these mason jars and red striped paper straws
!
All you need to bring all this deliciousness together is a jigger and a bar spoon.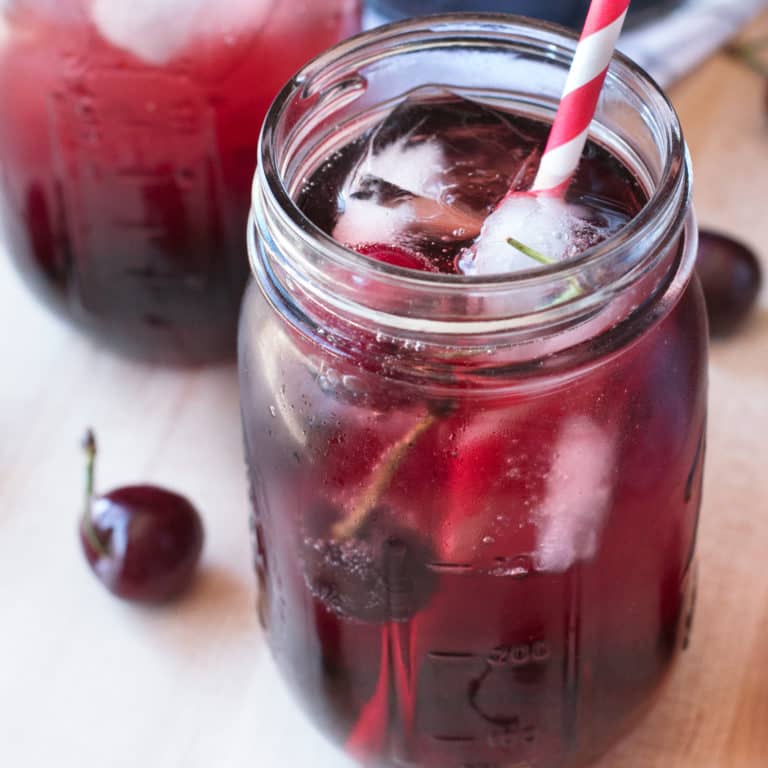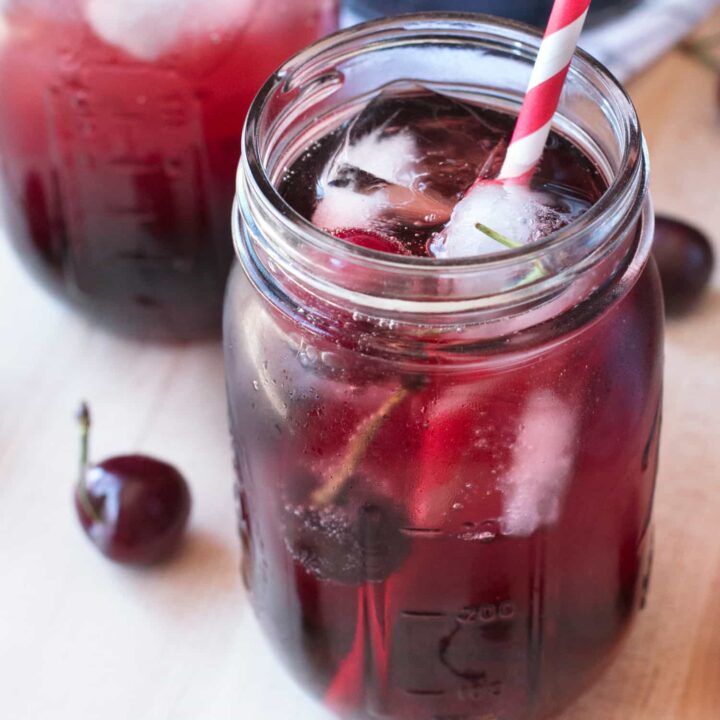 Tart Cherry Fizz
This cocktail is tart and flavorful, making it a bubbly and bright cocktail to whip out for any occasion.
Ingredients
1 1/2 oz vodka
1 oz tart cherry juice
1/2 oz simple syrup
Club soda
Garnish: fresh cherries
Instructions
Fill a cocktail glass with ice.
Add vodka, cherry juice and simple syrup.
Stir to combine.
Top with club soda.
Garnish with fresh cherries.
Recommended Products
As an Amazon Associate and member of other affiliate programs, I earn from qualifying purchases.