White Russian Ice Cream is your nightly cocktail and dessert, all in one delicious scoop. Kahlua and vodka just make everything better, don't they?
I'm gonna be real honest, I think I misplaced my mojo somewhere… I don't know what is up with me this week, but I am struggling to get through it. Which is ridiculous considering this week is immediately following two weeks of holidays and fun.
I know I mentioned it before, but getting back into the groove isn't easy for me this week. For example, this ice cream, a concept I've had on my mind since a truly horrible date scoffed at the idea over dinner many months ago (the only redeeming moment of that whole fiasco, *face palm*). I took it as a challenge of course – a challenge I took months to get to, but a challenge nonetheless. Usually ice cream is easy for me, but this one took a couple of tries to get the flavors just right.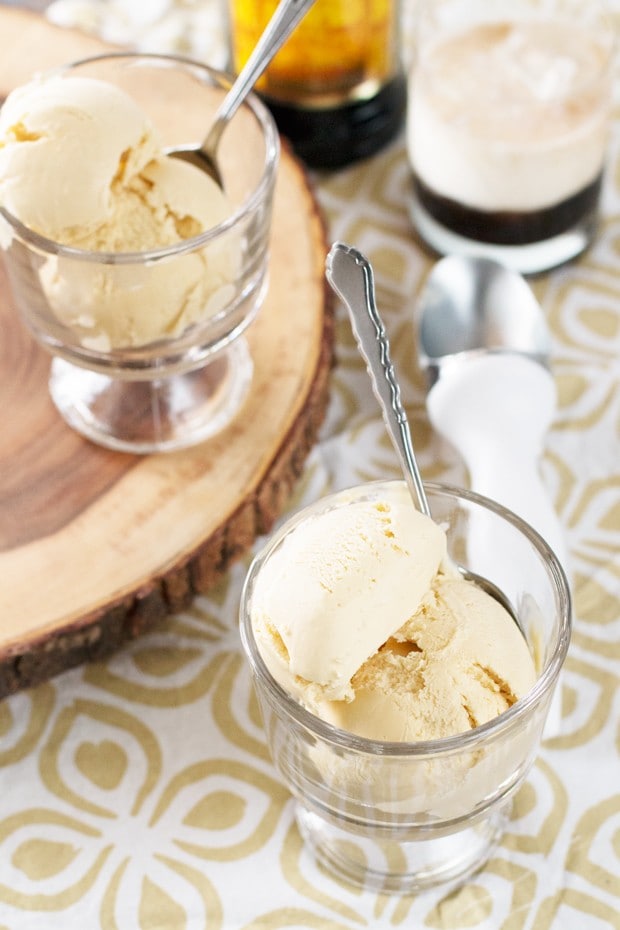 I can already hear my friends and family groaning and telling me I'm waaaaay too hard on myself. YES, I get it. I need to take a giant chill pill.
That's kind of been the general theme throughout the week – Meghan, chill. Please, for the love of God, CHILL.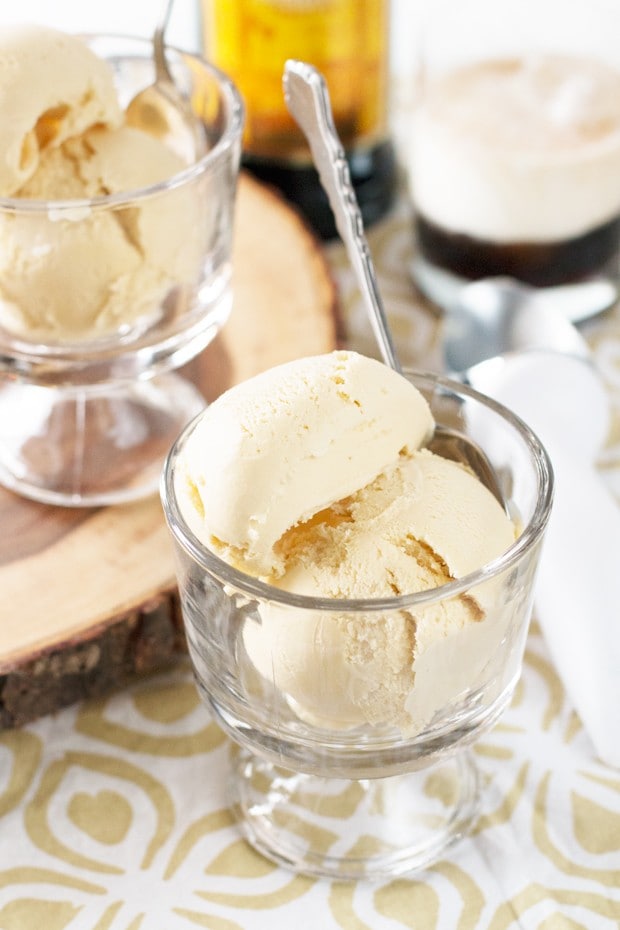 I've decided to give myself this week. One week to get back into it. One week to get back into routine and life and responsibilities and being a real life adult. It has been faaaaaar from the perfect week and I am SO glad it's almost over.
The true comfort will be cuddling up with a gigantic bowl of this White Russian ice cream tonight. What's better than a cocktail at the end of a long, hard, seemingly impossible week? Ice cream that tastes like a cocktail (and still has that boozy kick you need to just chilllllll – literally and figuratively… HA see what I did there? Yea, I need a timeout).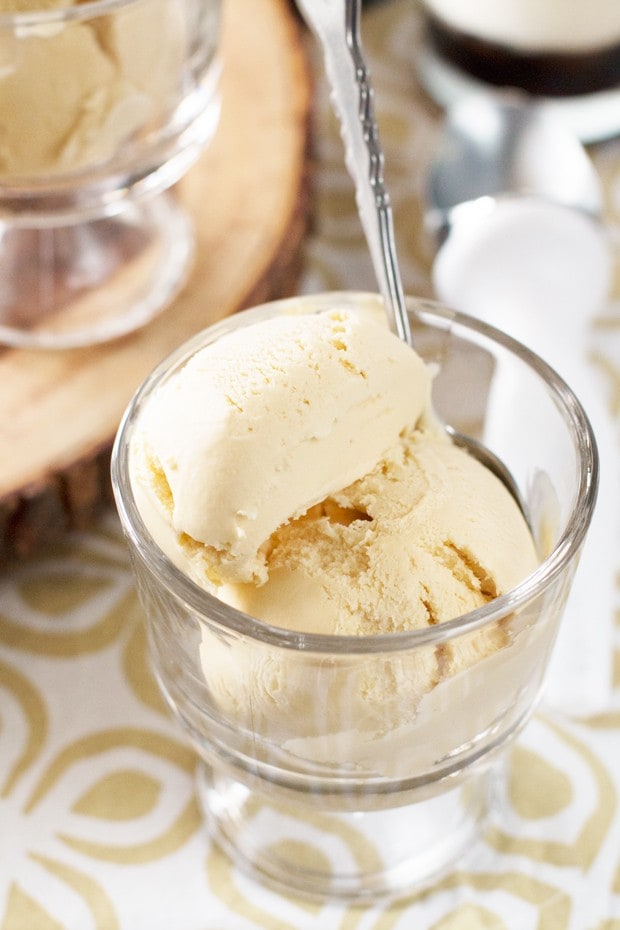 Get your spoons out and prepare to stuff your face.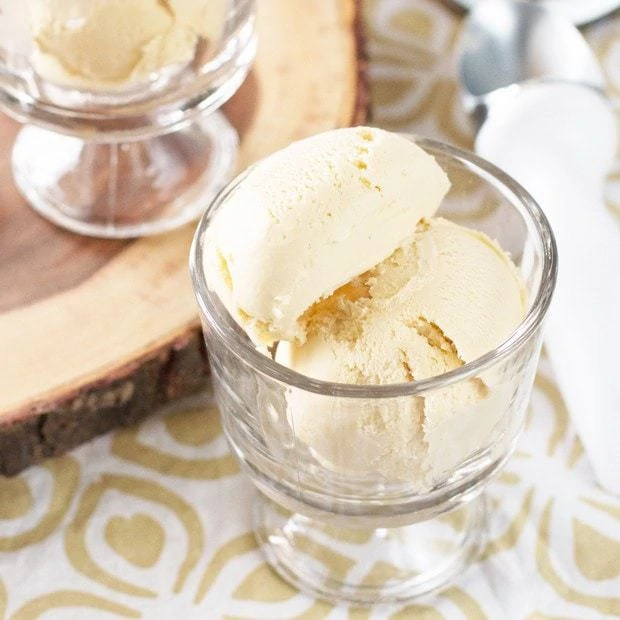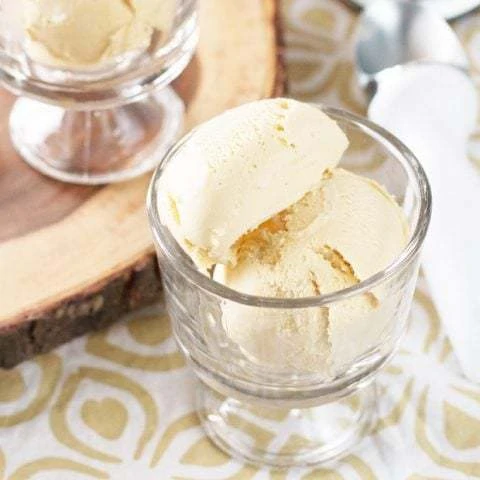 White Russian Ice Cream
Yield:
Approximately 4 cups
Your cocktail and dessert fix, all in one tasty scoop.
Ingredients
2 cups heavy cream
1 cup whole milk
1/4 cup + 1 Tbsp granulated sugar
Pinch of salt
7 egg yolks
3/4 tsp vanilla extract
2 1/2 Tbsp coffee liqueur
2 Tbsp vodka
Instructions
In a medium saucepan, stir together the milk, heavy cream, 1 Tbsp of sugar and pinch of salt. Cook one medium heat until the mixture comes to a boil.
In a medium bowl, whisk together eggs and 1/4 cup sugar. Add approximately 1/2 cup of the hot milk mixture to the egg mixture, whisking as you add it slowly. Continue to add the milk mixture 1/4 cup at a time until it's all been mixed in. Transfer the mixture back to the saucepan.
Cook over medium-low heat, stirring constantly, until the mixture thickens and coats the back of a metal spoon. Remove from heat and stir in vanilla, coffee liqueur and vodka. Add the custard to a large bowl and cover with plastic wrap, making sure the plastic wrap touches the surface of the custard to prevent a film from forming. Chill completely.
Add the custard mixture to your ice cream maker and churn according to the manufacturer's instructions. Chill for a minimum of 6 to 8 hours before serving.