Fruit obsession? Uhhhh YES.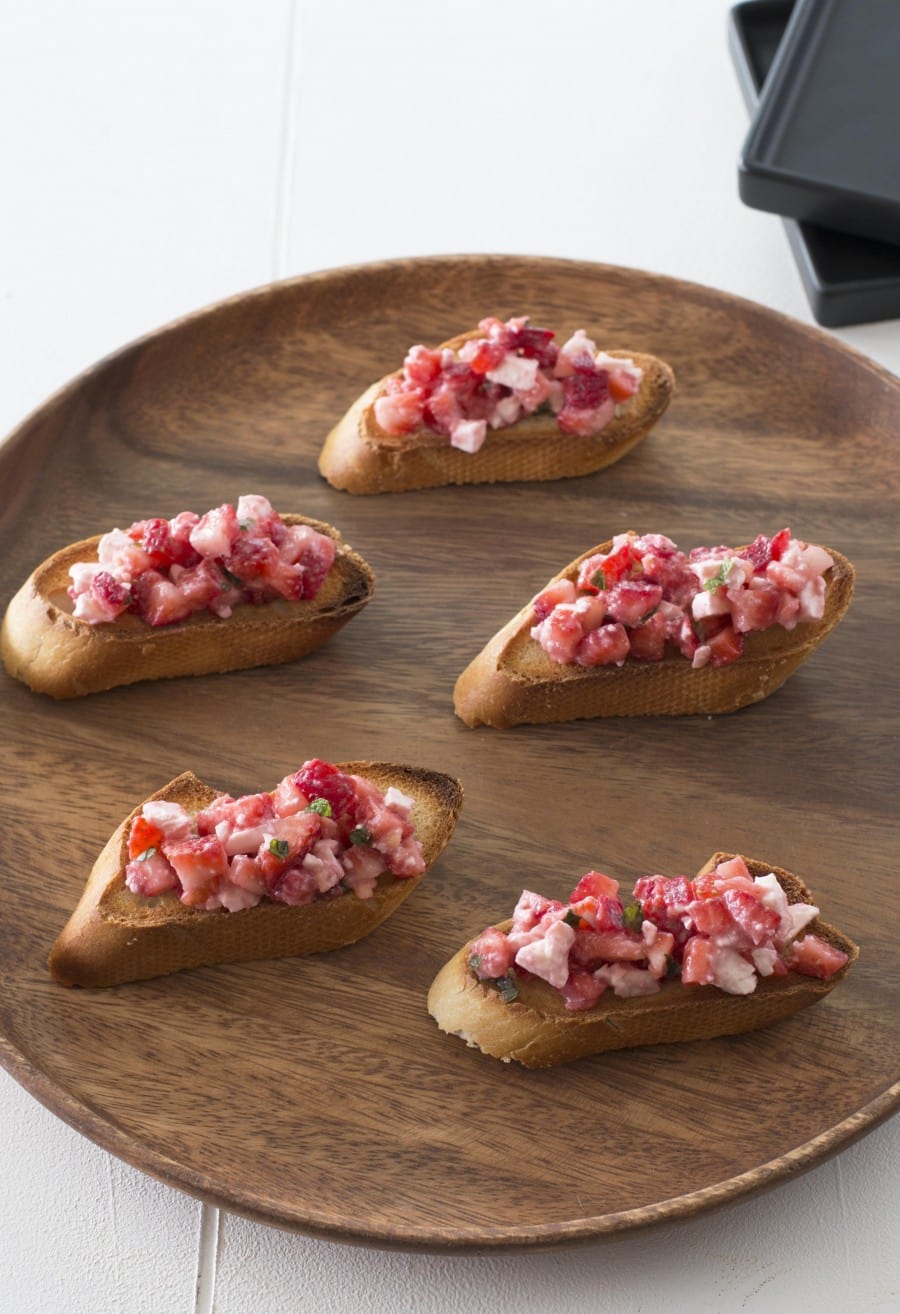 If I could, I would put fruit in everything I eat. Fruit salad, fruit salsa, fruit sandwiches…. it all sounds so delicious and inviting…
I feel like I am running on creative fumes lately. For the past few weeks I keep racking my brain for some new recipes but most of the things I am thinking of are just not getting me excited like I usually am. Perhaps there is a point when you just get so tired that your creativity just runs out?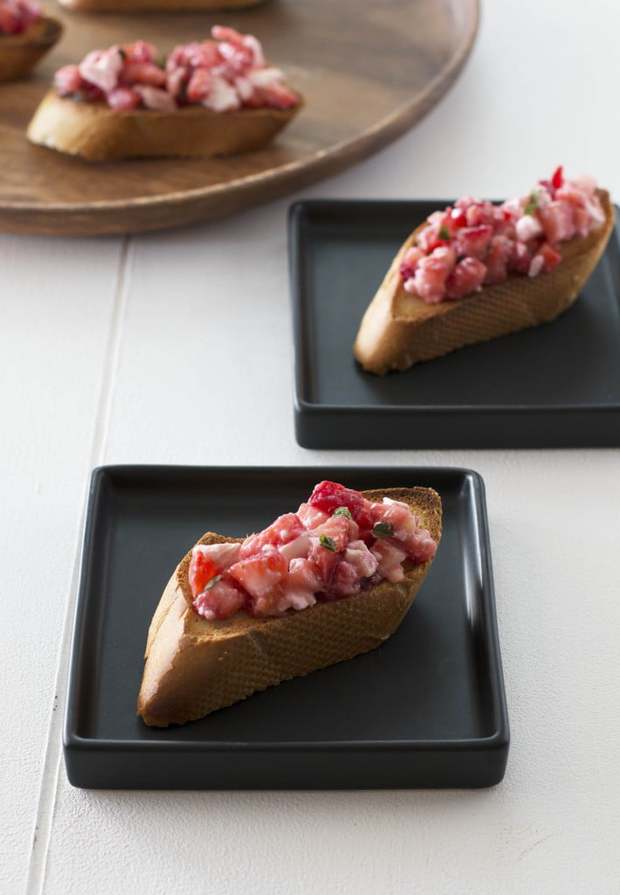 Anyway, I was feeling like this all last weekend and when I entered blog cooking, I felt like I was in a fog. I had written down this idea for a strawberry salsa some time ago, so I went for it. A little fruit, a little juice, a little mint, pile it on a crostini and see what happens! And just like that….
BOOM! Flavor explosion!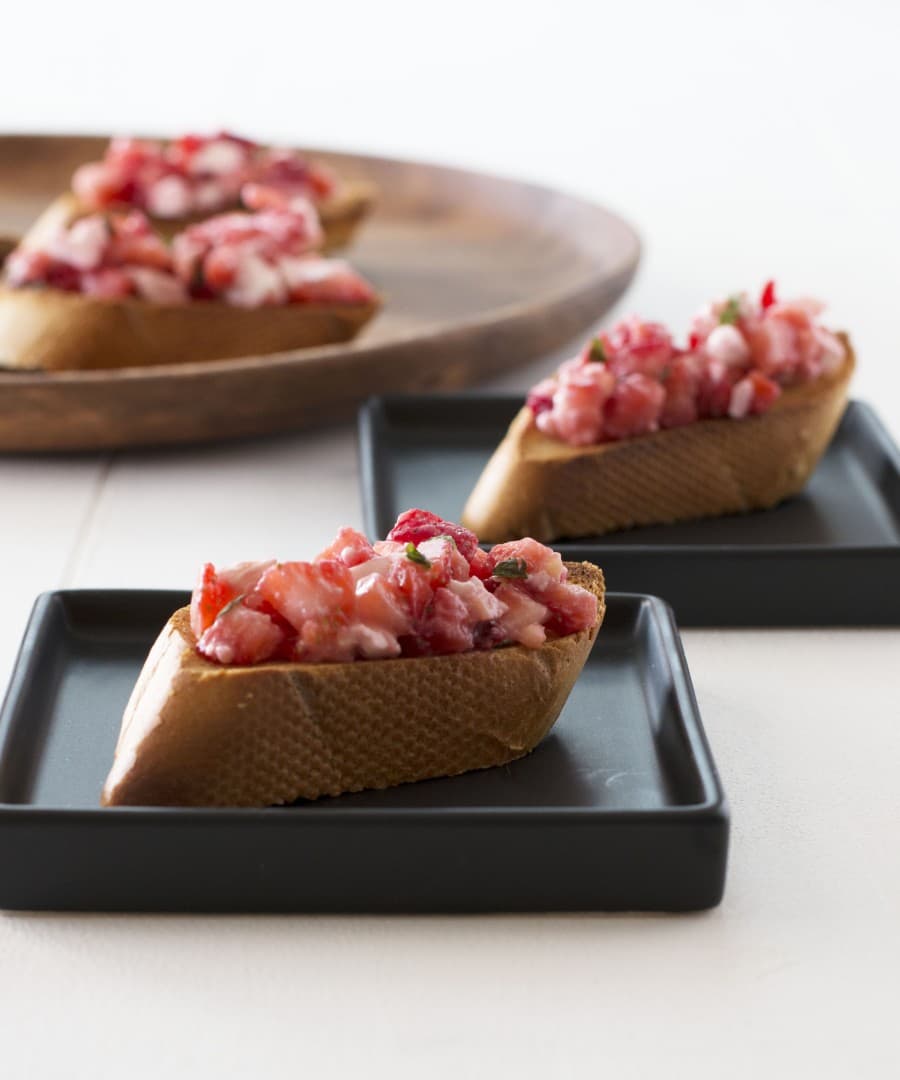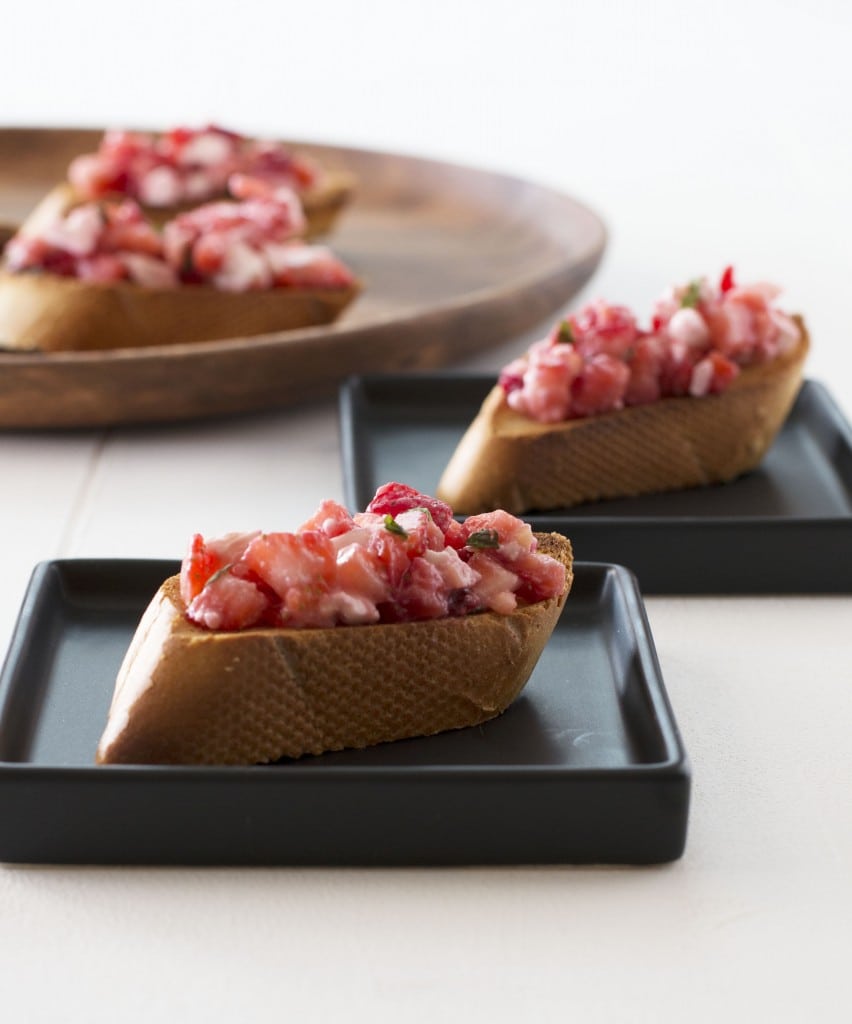 Just one bite pulled me right out of my funk and into tart, tangy deliciousness. GAH, have I ever truly expressed how much I love food. Even when I am down, there's nothing like a mouthful of surprising flavors to wake up my palette and make me feel alive again. I plan to eat this as an appetizer every night for the rest of the summer – on bread, on chips, or straight out of the bowl.
Do something nice for your palette and give a big ol' BA-ZING of flavor. It'll thank you for it. I promise. 🙂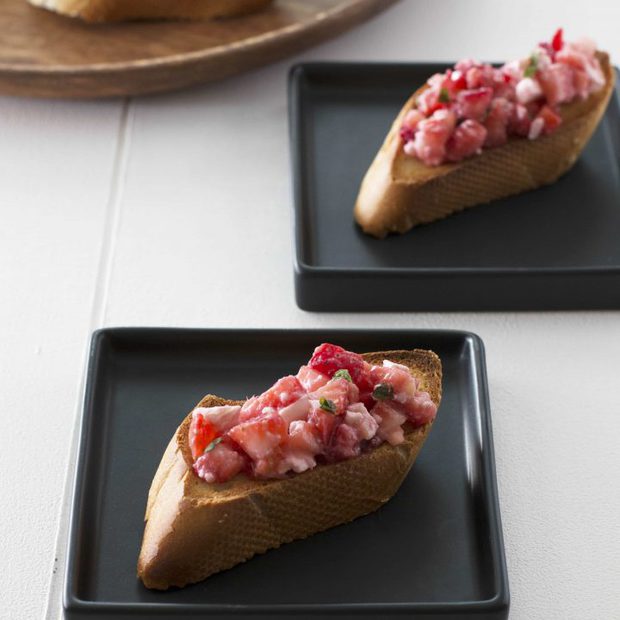 Strawberry & Feta Salsa
Additional Time:
15 minutes
Fresh strawberry salsa with a hit of delicious ginger and fresh mint. Perfect for an appetizer, snack, or side.
Ingredients
14 strawberries
2 tsp fresh lemon juice
2 tsp fresh orange juice
1 tsp ginger, finely diced
2 tsp fresh mint, chopped
1 cup feta cheese
Baguette, sliced and toasted (or pita chips)
Instructions
Remove the tops from the strawberries and cut each into small chunks (each piece should be roughly the same size as a pea). Add strawberry chunks to a medium bowl. Add the lemon juice, orange juice, and ginger and stir to combine. Allow the flavors to blend together for at least 15 minutes. Then mix in the fresh mint and feta cheese.
Serve on top of toasted slices of a French baguette or serve as a dip with pita chips.