Chipotle Chorizo Guacamole is an extra smoky and spicy way to shake things up on Cinco de Mayo, or at any summer gathering! The bold flavors and creamy avocado will have people going wild. It won't last long so be sure to make a double batch!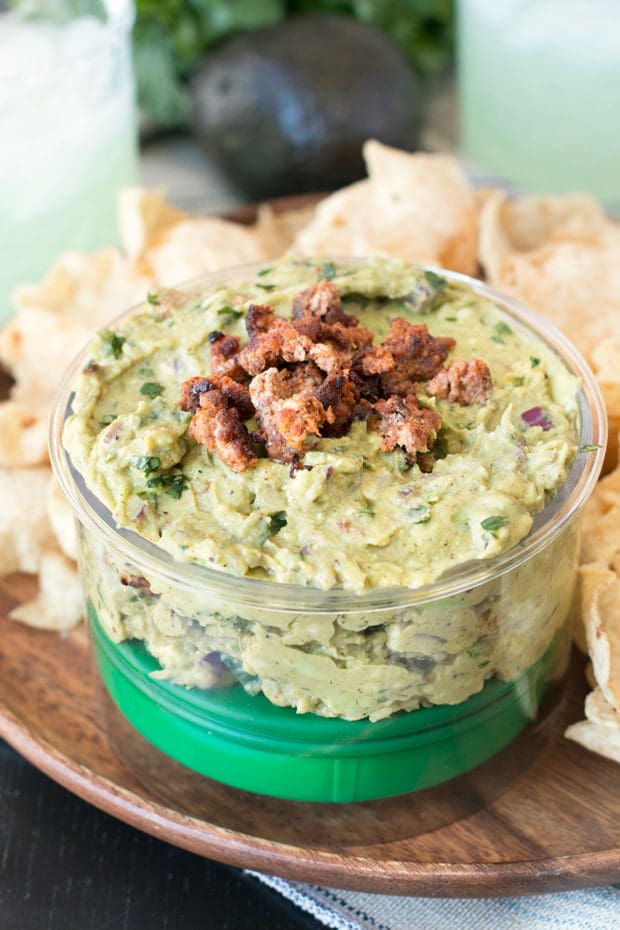 This post is sponsored by Casabella. As always, all opinions and recipe are my own. Thank you for supporting the brands that support Cake 'n Knife!
If I could write an ode to guacamole, I would.
Guacamole is essentially my spirit animal in the food world. The creamy avocado, the crunch of red onion and jalapeño, the squeeze of fresh lime juice… It all comes together in a beautiful bowl of deliciousness that I put on everything (and dip everything into).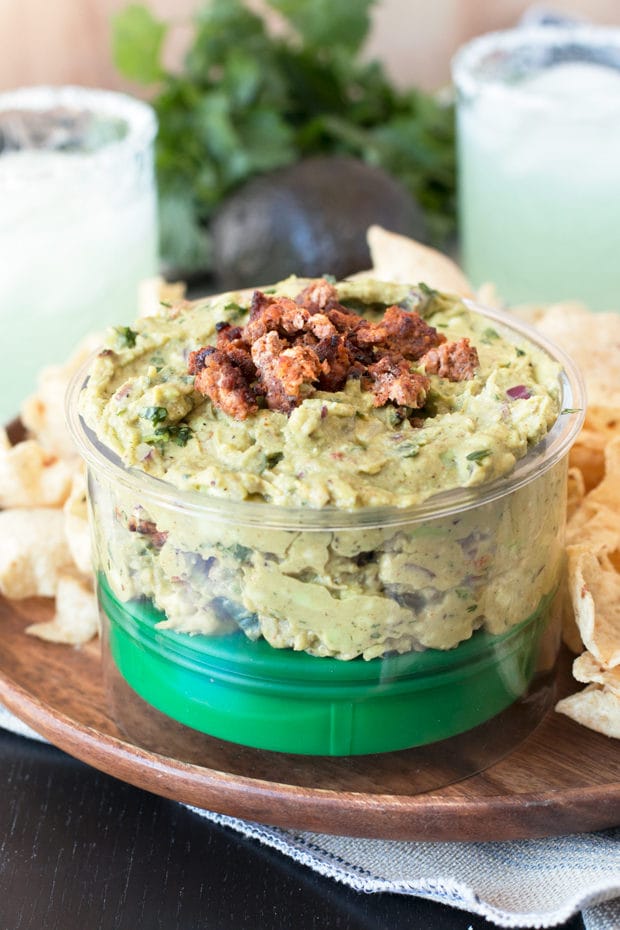 Please note that some of the links below are affiliate links. If you make a purchase through one of these links, I will receive a small commission. Thank you for supporting Cake 'n Knife!
If guacamole is my spirit animal, then this Chipotle Chorizo Guacamole is its spicy, sultry side that I can never get enough of.
Kind of like that bad boy in high school that you shouldn't have dated, but did just for the rush? Or that one guy you met at a party, spent all night flirting with, only to have him disappear at the end of the night and forever be known as that one "mystery" guy?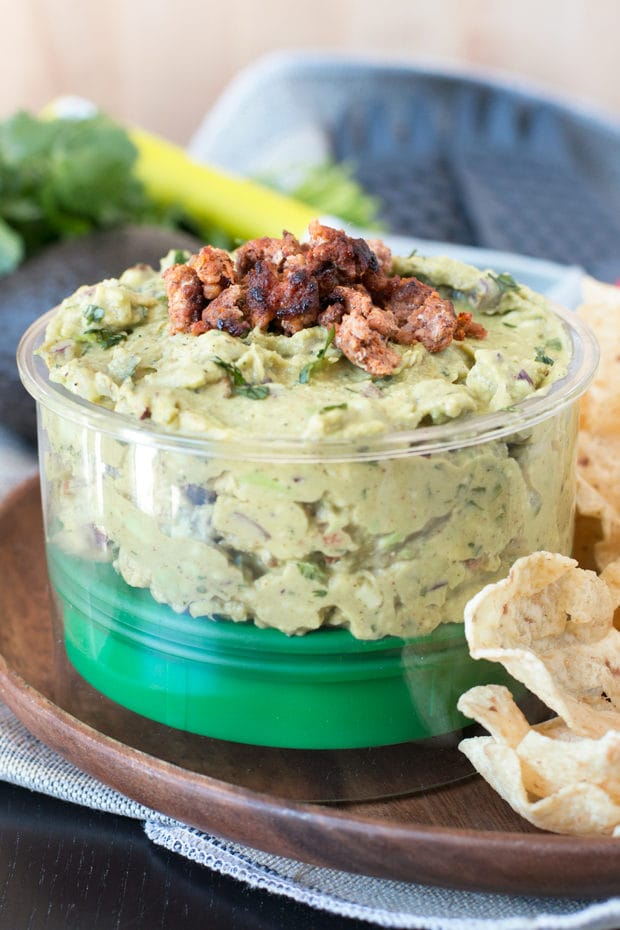 Someone please tell me you understand what I'm trying to say here…
This guacamole has it all. It's creamy and classic, with all the flavors you know and love in guacamole. Then you throw in some smoky chipotle chili spices and spicy chorizo to create a whole new guacamole for your friends and family to indulge in… Then jaws drop (not because it sounds/looks so amazing. It's just so they can get their mouths wide enough to shovel an appropriate amount of this guacamole in it. HA.).
Despite my love for guacamole, I have two major issues with the entire process.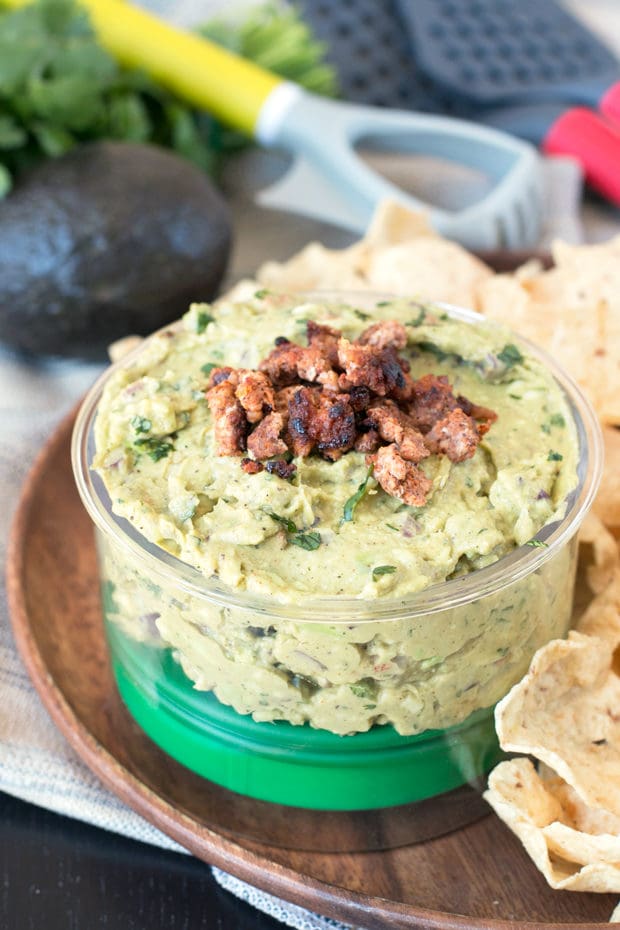 First, getting the avocado out. I know I am going to be mashing it up in the recipe, but trying to dig out the avocado from the peel can be messy and downright annoying with a plain ol' spoon.
This 4 'n 1 Avocado Tool is my new favorite tool for avocados. It digs out the avocado, right down to the peel, in one swift motion! It also gets the pit out and you can use it to mash the avocados up once you're done getting the meat out (aka less things to clean at the end of this whole adventure).
Ok so first issue solved. Check.
My second qualm is how quickly avocados go brown. I know they are ok to eat even when they start to brown a little, but the guacamole sure does look sad when it starts losing its luscious green color.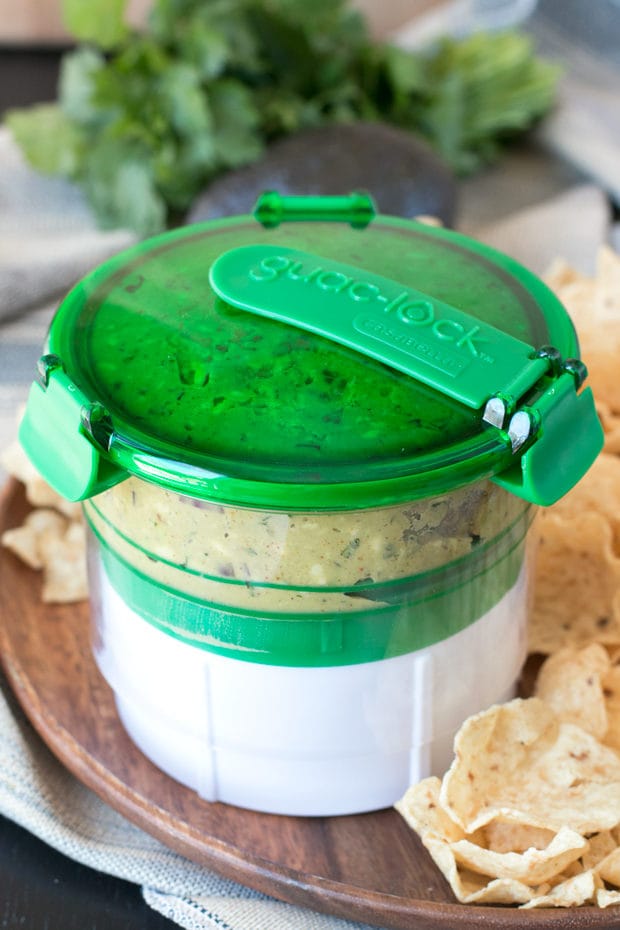 So I've come to rely on my handy Guac-Lock! It preserves the guacamole perfectly, so you can enjoy guacamole the day after you make it without any of that nasty brown color.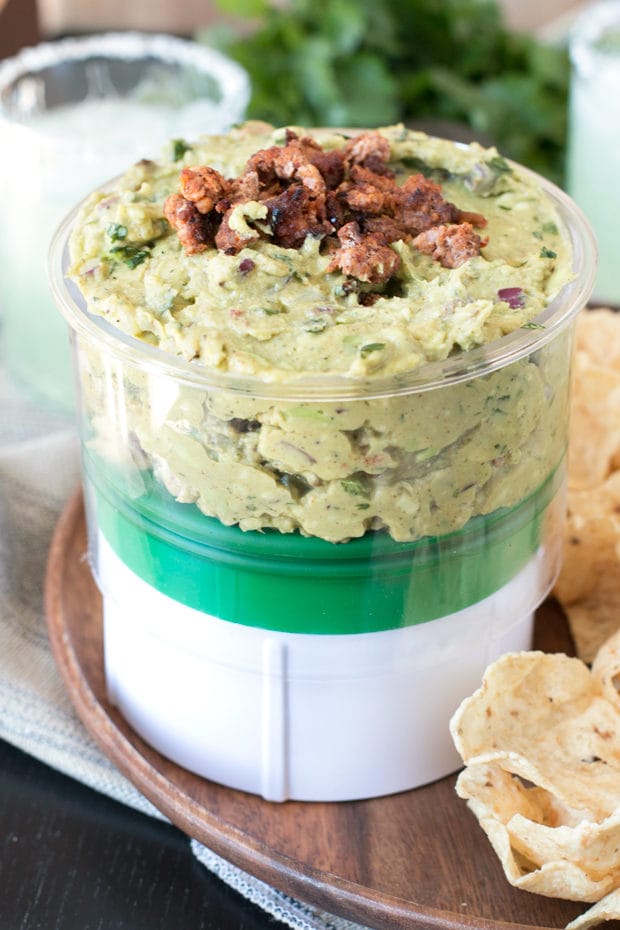 Since my two problems with guacamole are now no longer problems, one looming issue remains…
How will I avoid gaining 20 lbs in just guacamole weight???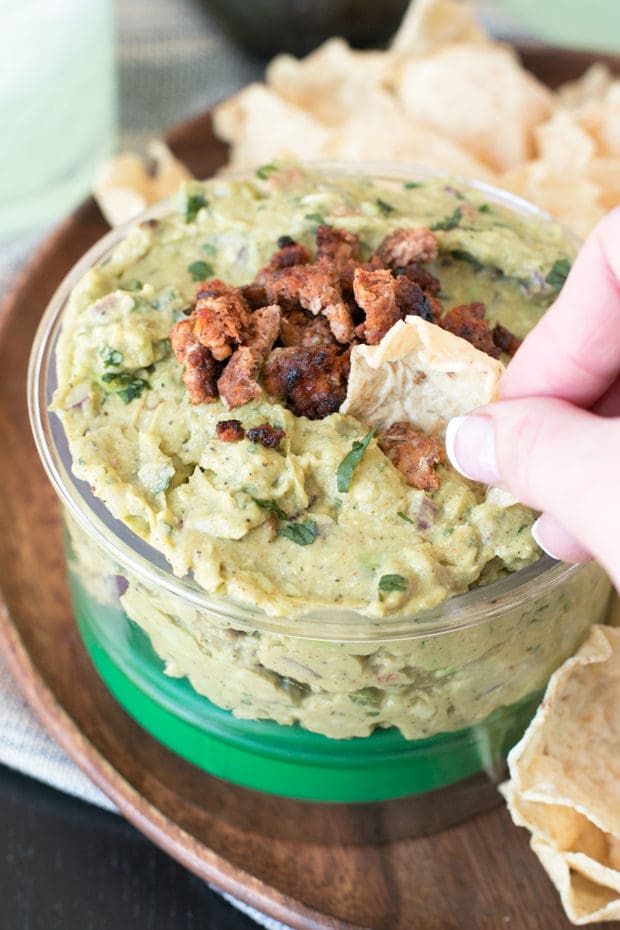 Crap.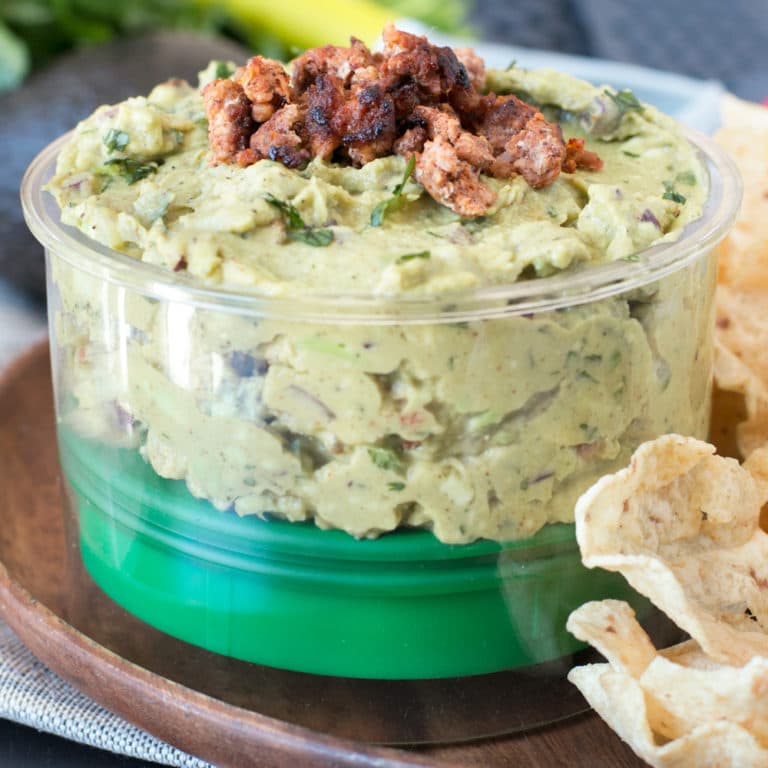 Chipotle Chorizo Guacamole
A smoky, spicy guacamole dip that is simply irresistible!
Ingredients
4 avocados, peeled and pitted
1/4 red onion, diced
1/4 cup chopped cilantro
1 tablespoon lime juice
1/2 teaspoon garlic powder
1/2 tsp chili powder
1/2 tsp cayenne pepper
2 jalapeños, seeded and diced
2/3 cup ground chorizo, cooked
Salt and pepper
Instructions
In a large bowl, mash avocado until desired consistency for guacamole.
Stir in onion, cilantro, lime juice, garlic powder, chili powder, cayenne pepper, jalapeños and 1/2 cup ground chorizo.
Season with salt and pepper to taste.
Top with remaining chorizo and an extra sprinkle of chopped cilantro. Serve immediately with tortilla chips.