Let's get messy shall we?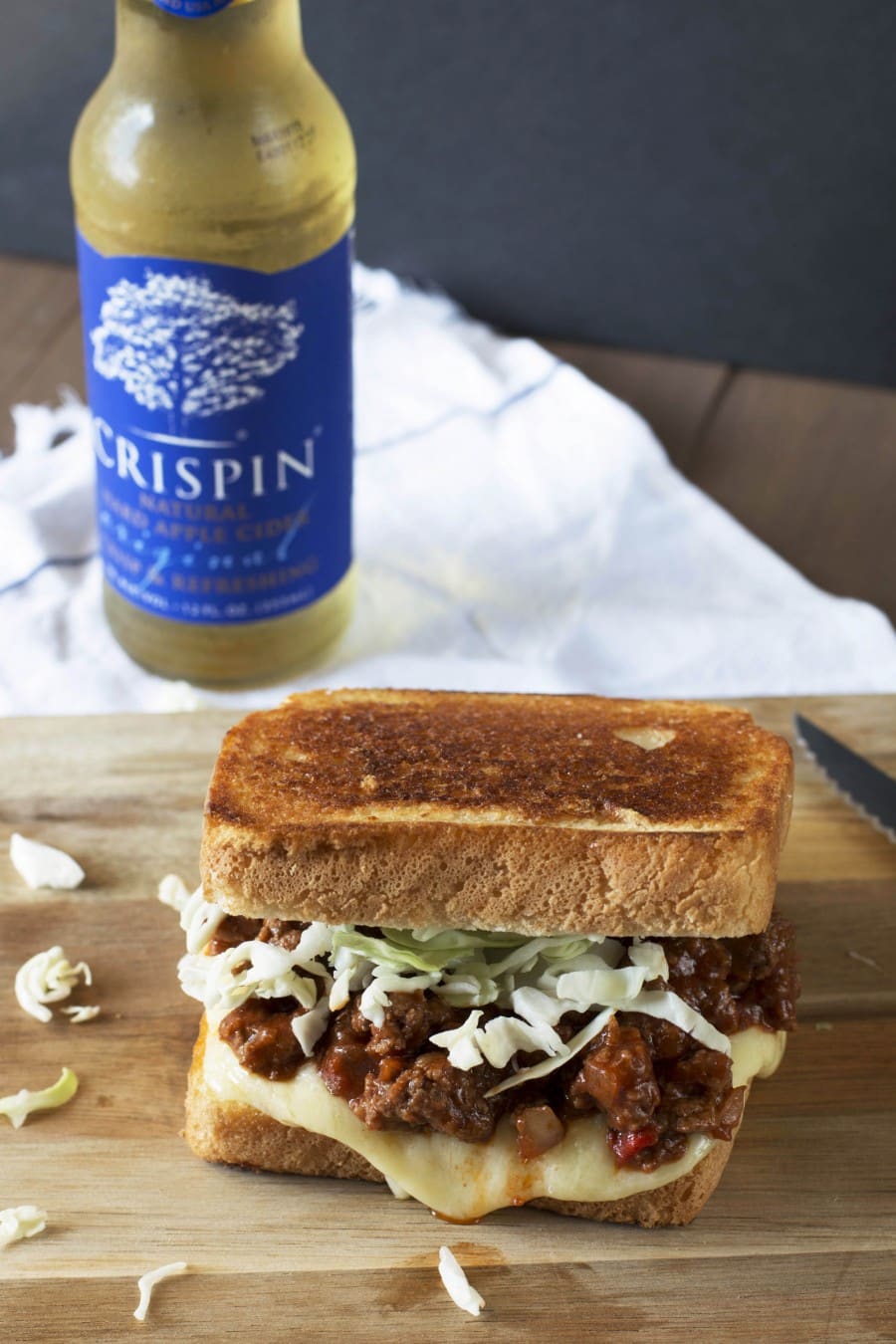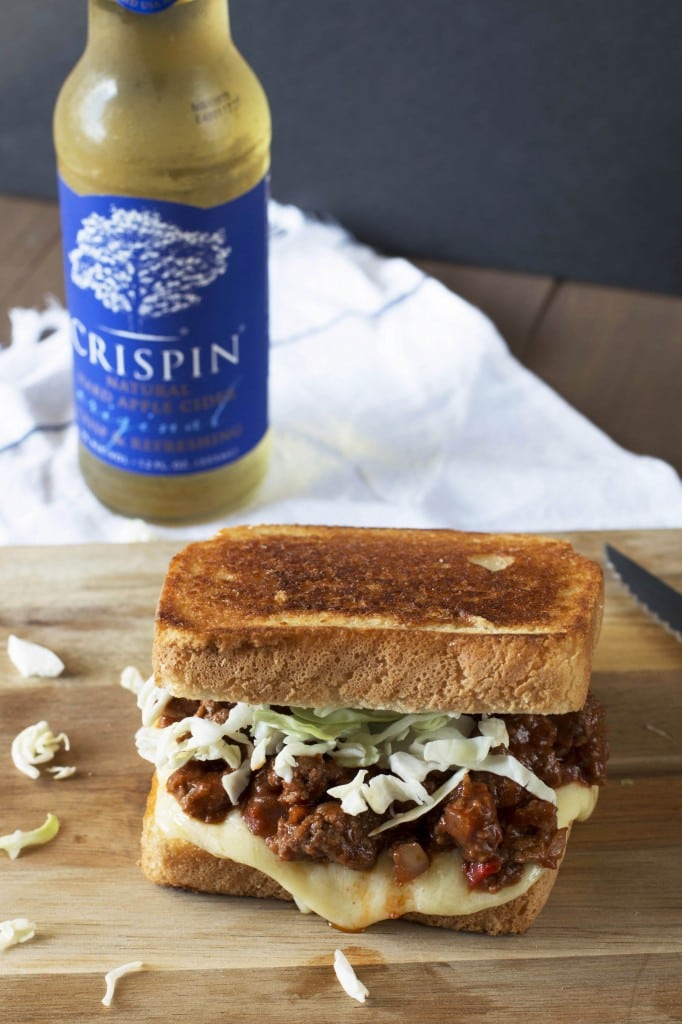 Sloppy joes were not something I grew up with like so many other families. Instead I discovered the glory of sloppy joes later in life – in other words in the dorms my Sophomore year in college. I remember it was all about the sloppy joes and microwave three cheese mac and cheese (a horrible blend of processed cheeses that we pretended was gourmet while watching Sex and the City reruns).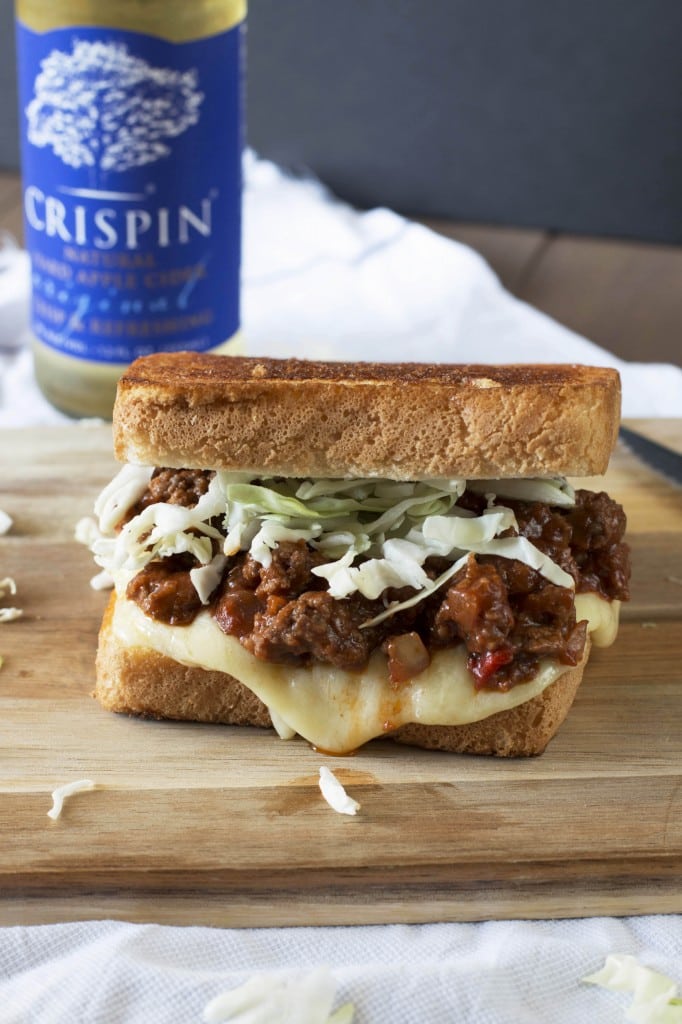 Instead of eating sloppy joe meat out of a bowl, I am now stuffing it inside a thick grilled cheese sandwich with extra coleslaw. This sandwich is the ultimate get-sauce-all-over-your-face sandwich. All the classic sloppy joe flavors are there, but enhanced by toasted bread, crispy and cool coleslaw, and sharp white cheddar cheese oozing out from every side…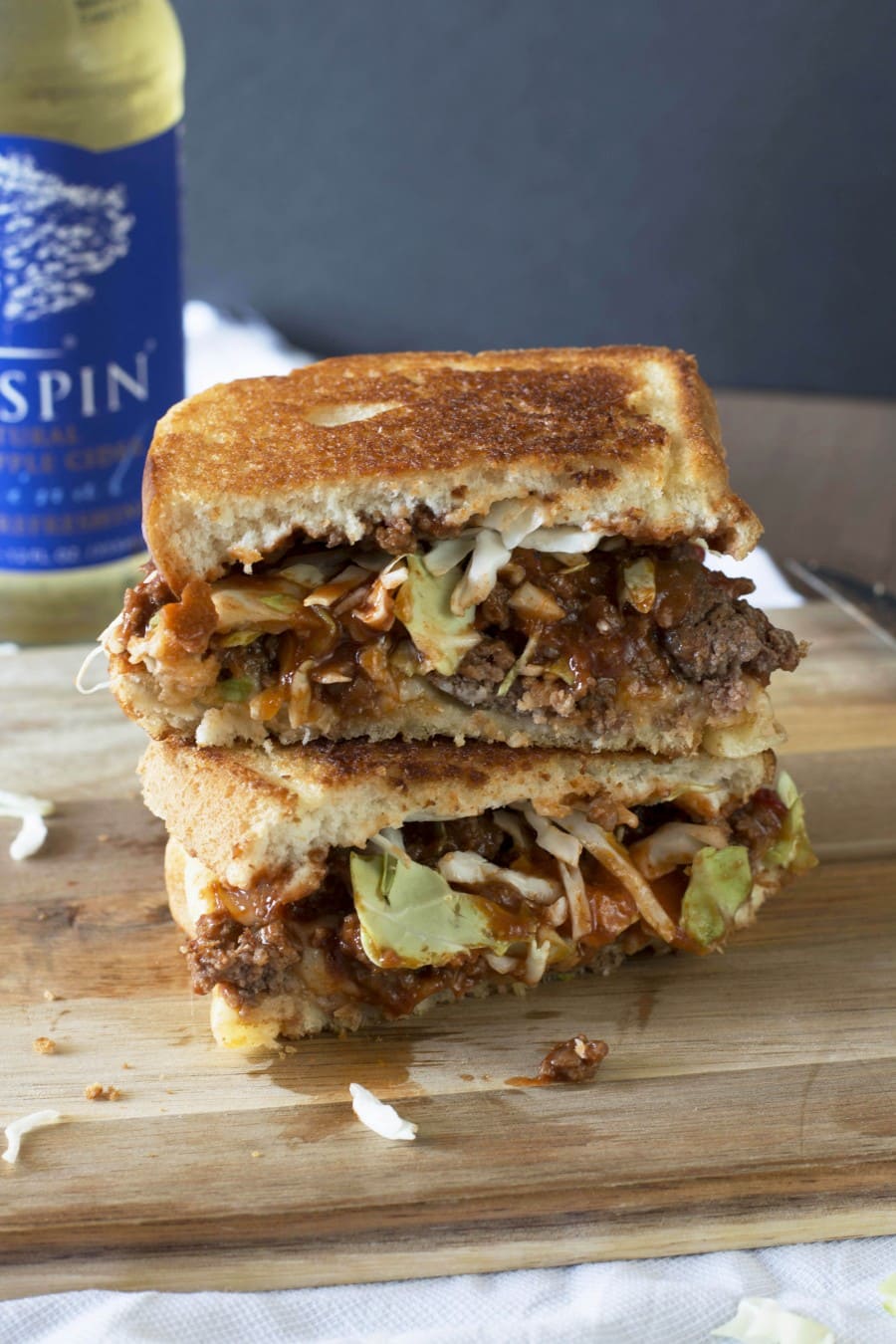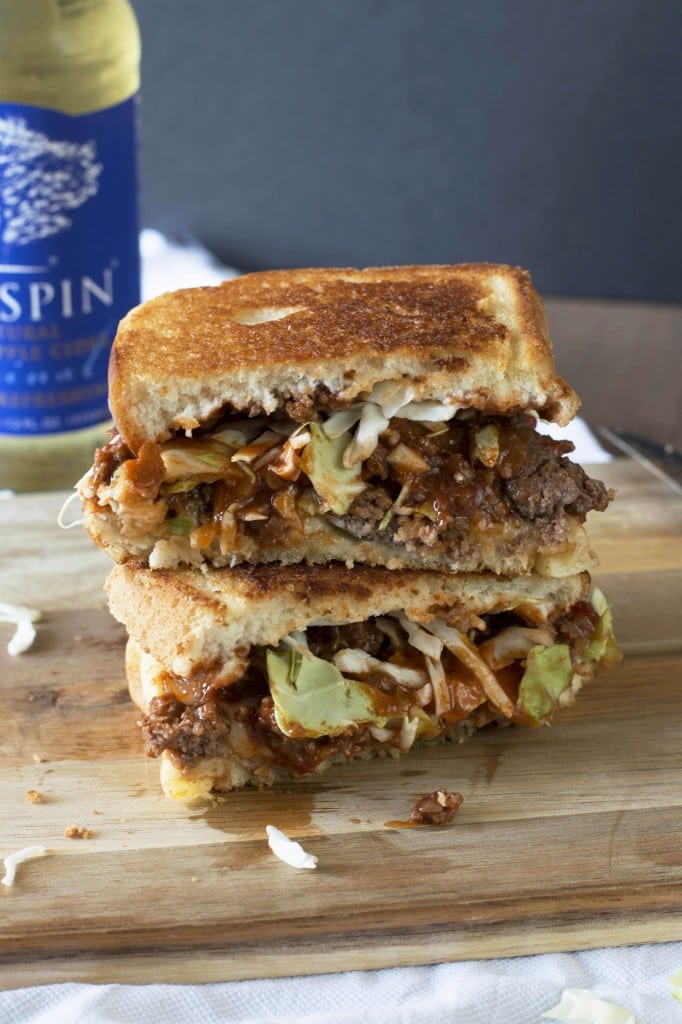 Are you trying to like the screen yet?
You are only 15 minutes away from this dream sandwich so get up and get cookin' already! I'll be on the other side of this screen, stuffing my face and getting the wet wipes ready…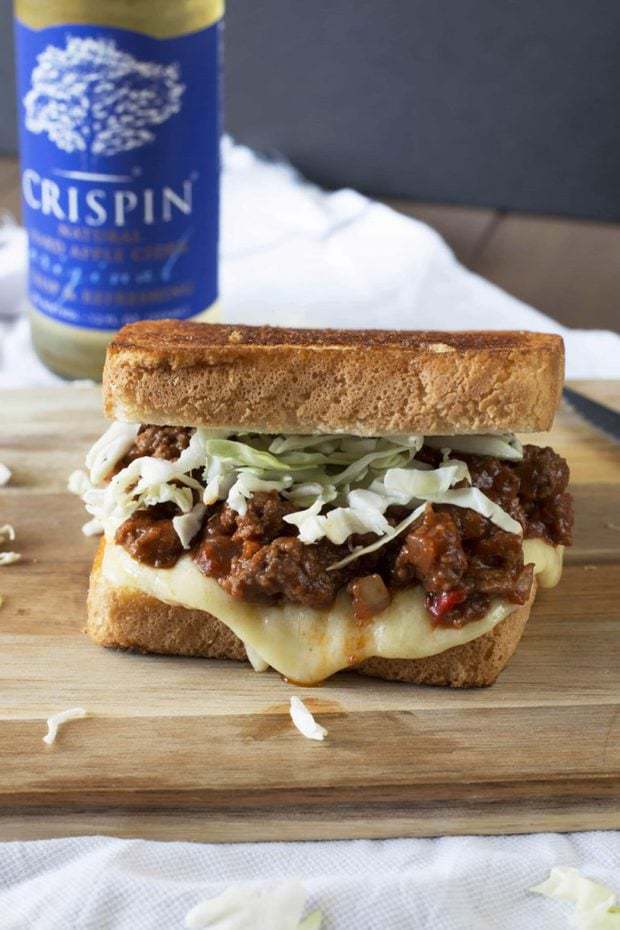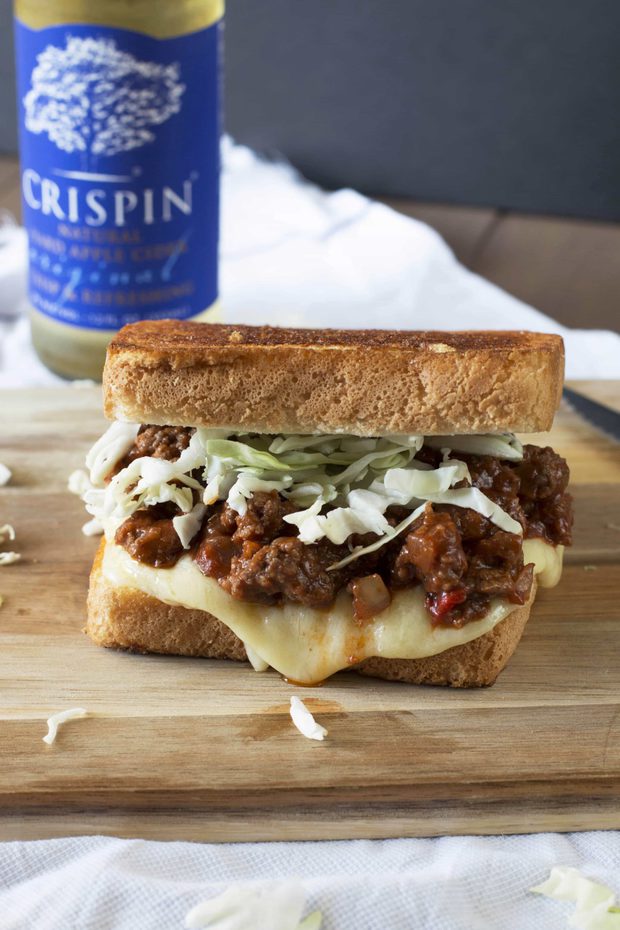 Sloppy Joe Grilled Cheese
This is the best way to stuff your face and get messy all at the same time!
Ingredients
8 oz sloppy joe sauce
1/2 lb ground beef
4 slices thick white bread, toasted
6oz sharp white cheddar cheese, sliced
1/4 cup coleslaw
4 Tbsp butter
Instructions
In a medium saucepan over high heat, brown the ground beef. Add the sloppy joe sauce to the pan and cook over low-medium heat approximately 5 minutes, until meat is cooked through. Remove from heat and set aside.
Add two of the toasted slices of bread to a baking sheet. Evenly divide the sliced cheese between the two slices. Place the baking sheet in the oven to melt the cheese under the broiler, set to low, for approximately 3 minutes. Once the cheese is melted, remove from oven.
To build your sandwiches, start with the melted cheese covered slices of bread. Top each with two to three heaping spoonfuls of sloppy joe meat. Add coleslaw and top with the other slices of toasted bread. Serve immediately.