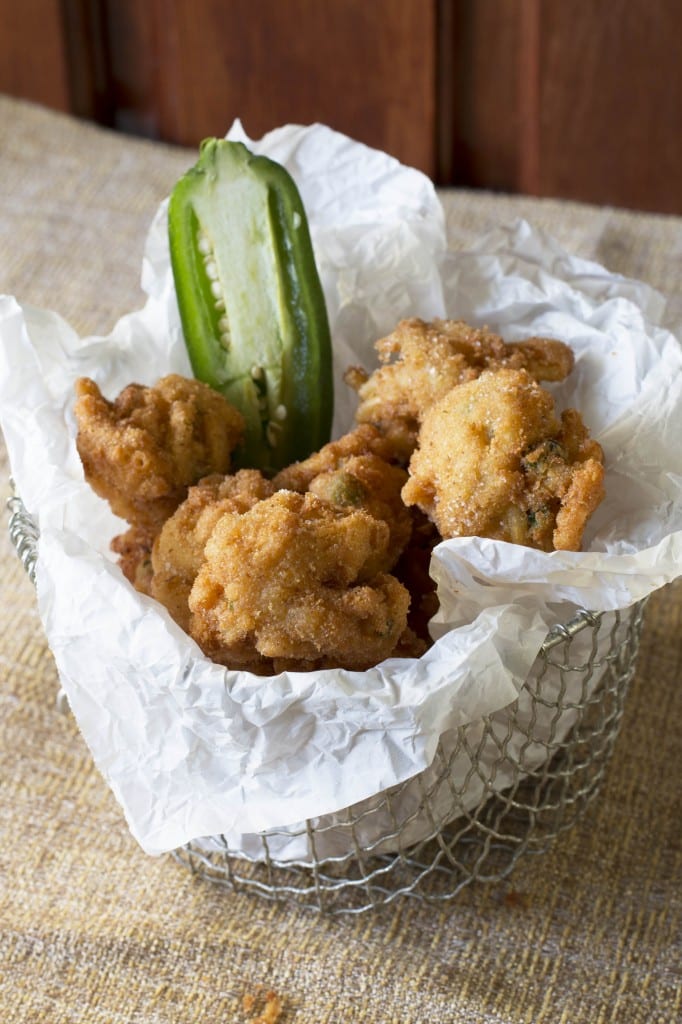 "Little bites of spicy cheese heaven" – or at least that's what Ben calls them.
Honestly, I can't argue the logic. These little fried bites of mac and cheese are spicy, creamy, cheesy, and crispy making them ridiculously poppable. There's no way to stop with just one. You'll be hard pressed to find yourself stopping after the fifth, sixth, seventh….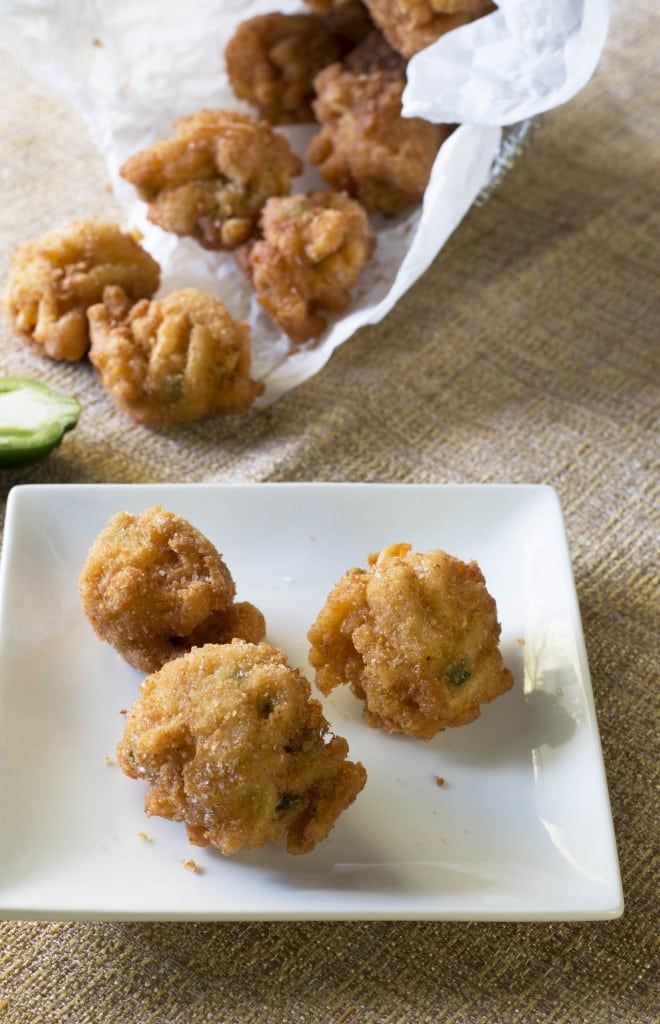 So often I'll make mac and cheese and end up with some leftover. For some reason it never registered that I should simply create fried mac and cheese balls out of them until now. I mean, how easy is that?? It doesn't matter if you make the mac and cheese fresh or use leftover mac and cheese from the night before, either way you will end up with delicious little bites of spicy cheese heaven.
And absolutely no regrets.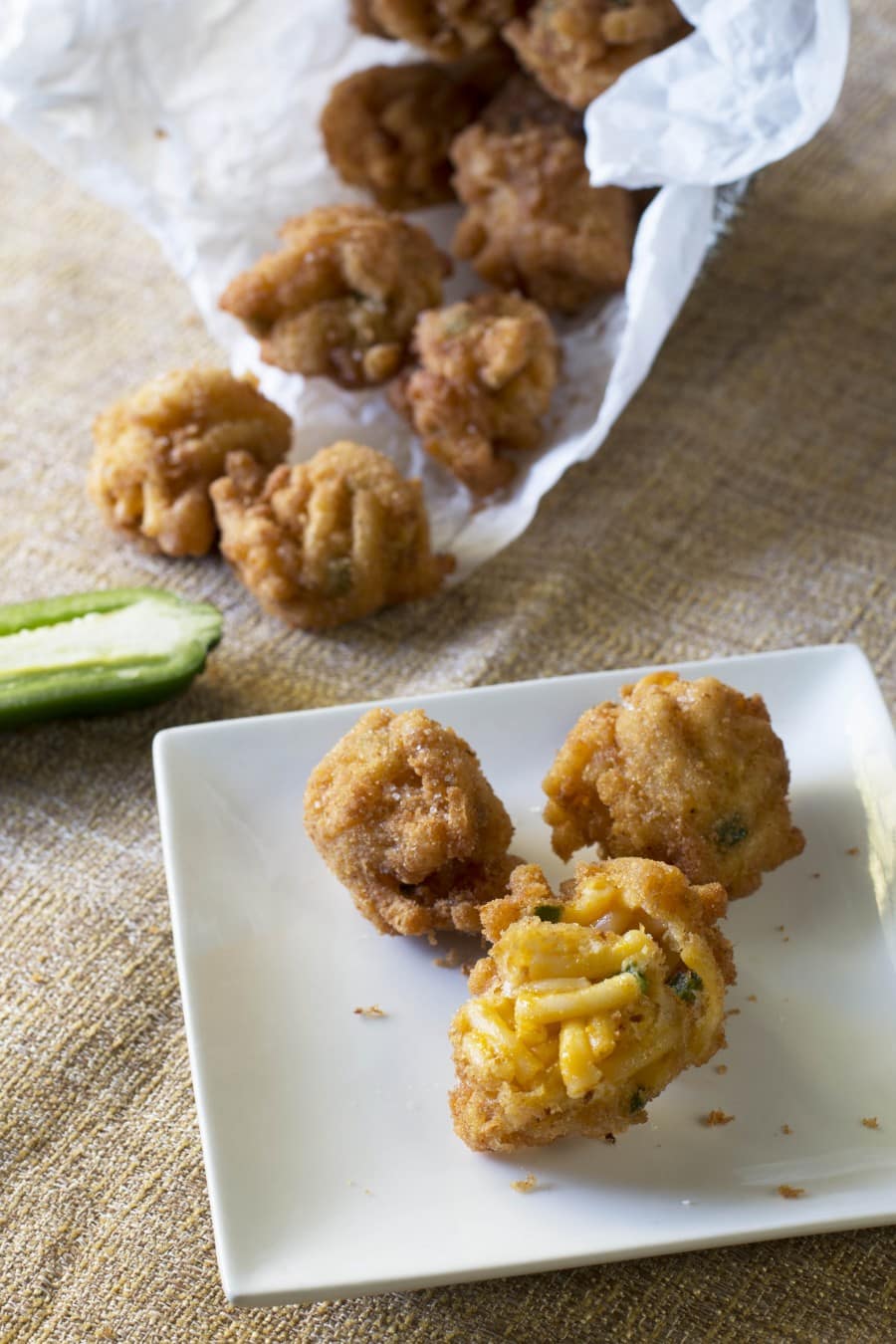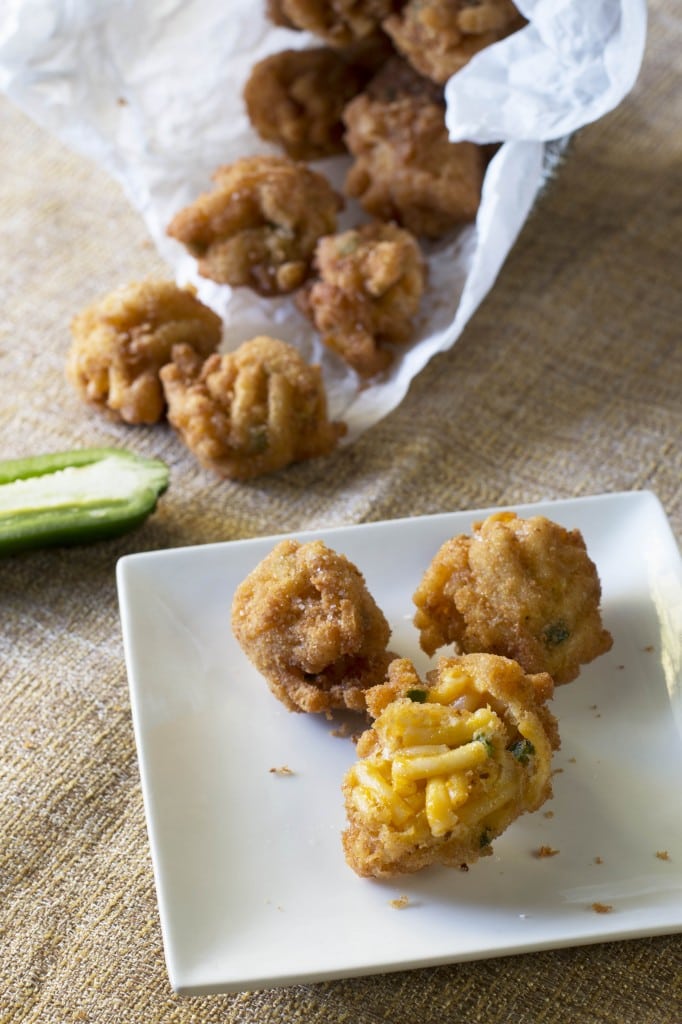 Because YUM.
Yep, that about sums it up.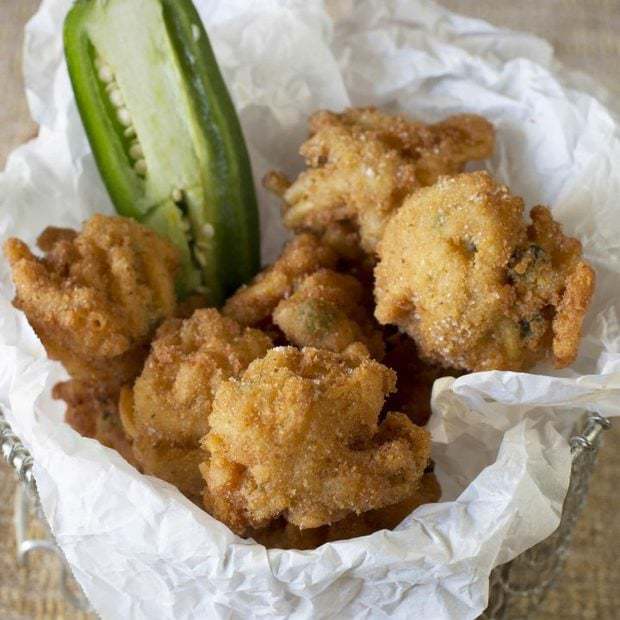 Fried Jalapeño Mac & Cheese Bites
Total Time:
3 hours
15 minutes
Crispy on the outside and deliciously gooey and spicy on the inside.
Ingredients
3 cups of your favorite mac and cheese (freshly made or leftover!)
1-2 jalapeños, diced
2 eggs
1 1/2 cups panko crumbs
1/2 cup flour
Salt
Canola oil for frying
Instructions
In a medium bowl, mix together the mac and cheese and diced jalapeño. Form small balls out of the mac and cheese mixture and add them to a flat baking sheet. Once you have formed the balls, cover with plastic wrap and freeze for at least 2 to 3 hours.
In a small bowl, beat the eggs. In another small bowl, combine the panko crumbs and flour.
In a heavy bottomed saucepan, heat 3 to 4 inches of canola oil over medium-high heat. Working in small batches of 3 to 4, dredge the mac and cheese balls in the egg, then in the panko mixture. Add the the hot oil and fry until golden brown and hot in the center, approximately 4 to 5 minutes. Remove from the oil and drain on a paper towel-lined plate. Sprinkle with salt and repeat until all the mac and cheese balls are fried. Serve immediately.