Hey there, good lookin'…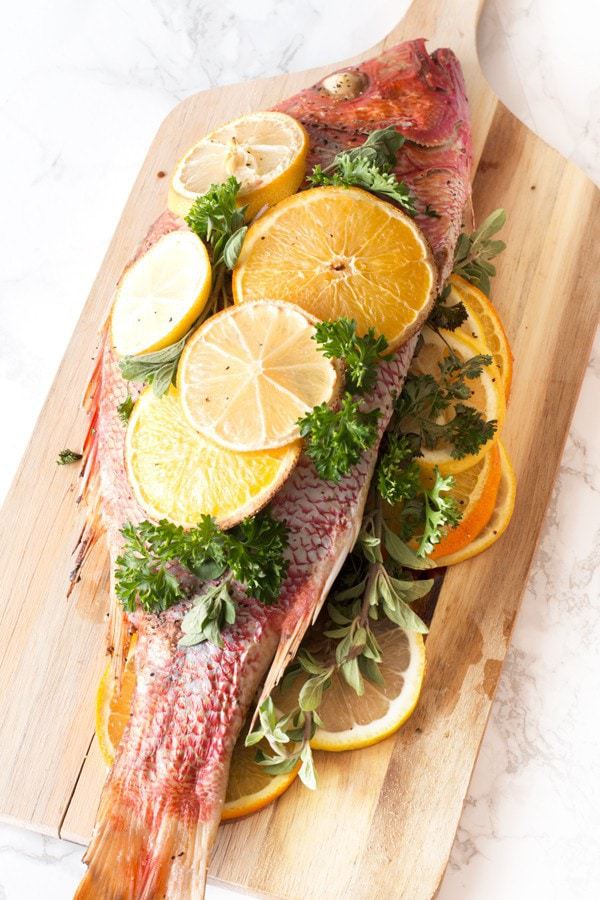 I just got back from Food Blog Forum in Orlando and let me tell you, arriving at 1am in 10 degree weather was a shock I was not prepared for. I am missing the warm weather, sunshine (even though it only graced us for a day), and especially the magical setting. I'll overwhelm you with details and photos tomorrow, but my oh my did I feel spoiled this weekend!
Since I am missing the sunshine state rather fervently at this particular moment, I have to share this red snapper recipe with you. Doesn't it just scream Florida to you with all those lemon and orange slices?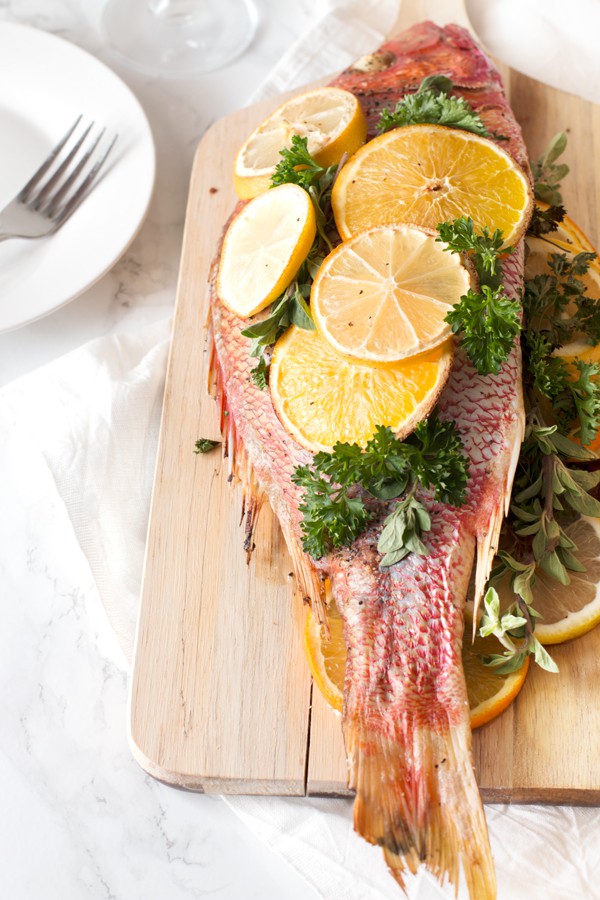 I used to be very intimidated by the idea of cooking a fish whole. Upon my first attempt, I quickly learned roasting a whole fish is much easier than cooking filets, so I was hooked. When you don't have to worry about skin sticking to the pan or the flesh breaking apart when you turn it, sticking a whole fish in the oven and letting it slowly roast away will put you at ease.
The skin still gets crispy on the outside and the flesh inside is moist and flavorful; so much so that I couldn't stop eating it right off of this platter. Thankfully you can't see directly inside where I attempted to carefully pull out little bites in between photos…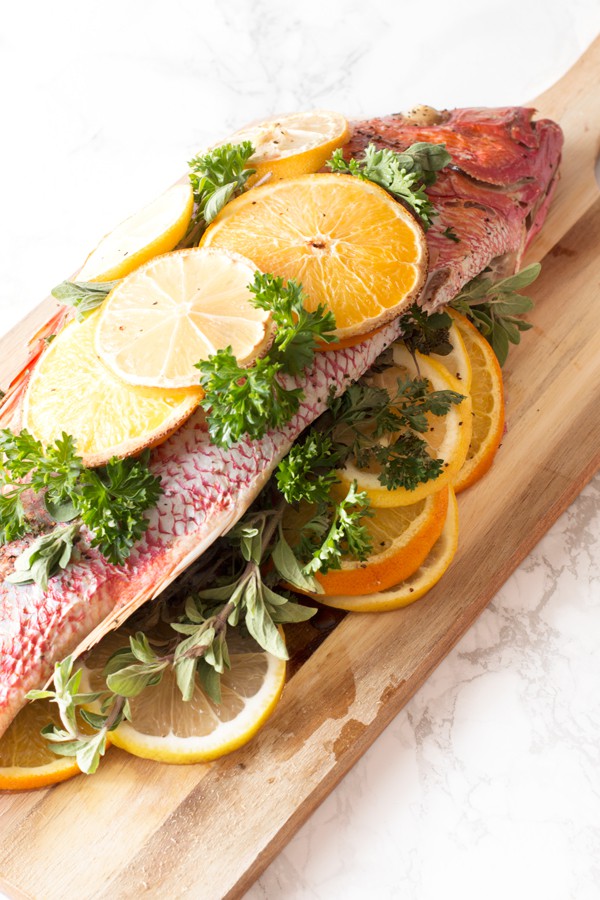 This fish looks so impressive when you set it down in the middle of the dining table. Everyone ooo's and ahh's over it, as they take in the strong scent of fresh herbs and citrus. You'll feel like a rock star!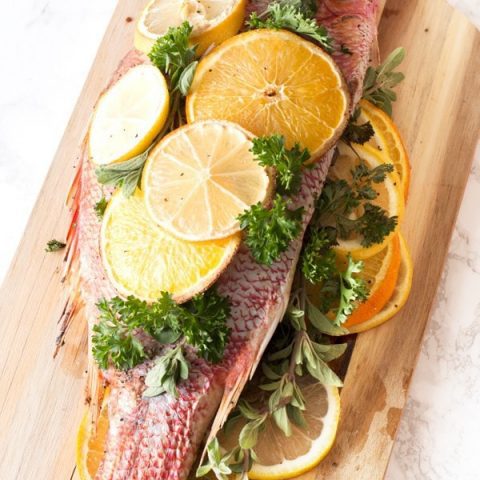 Roasted Citrus & Herb Red Snapper
A roasted whole fish recipe that takes very little preparation, but will taste like you put hours of effort into the flavor.
Ingredients
1 red snapper, whole, approx. 2-3 lbs
2 lemons, sliced
1 orange, sliced
8 garlic cloves, peeled and crushed
5-6 sprigs fresh oregano
5-6 sprigs fresh parsley
Olive oil
Salt & pepper
Instructions
Preheat oven to 400 degrees. Line a rimmed baking sheet with parchment paper or silpat.
Rinse the snapper, inside and out. Pat the outside and inside dry with paper towels. Drizzle olive oil all over the exterior and inside the fish. Season with salt and pepper, inside and out.
Lay the fish on the lined baking sheet. Stuff the snapper with fresh herbs and garlic. Then stuff the fish with orange and lemon slices. Place any slices you can't fit inside the fish both underneath and on top of the fish.
Roast for 30 minutes, until the skin is crispy and the flesh is flaky. Serve immediately.