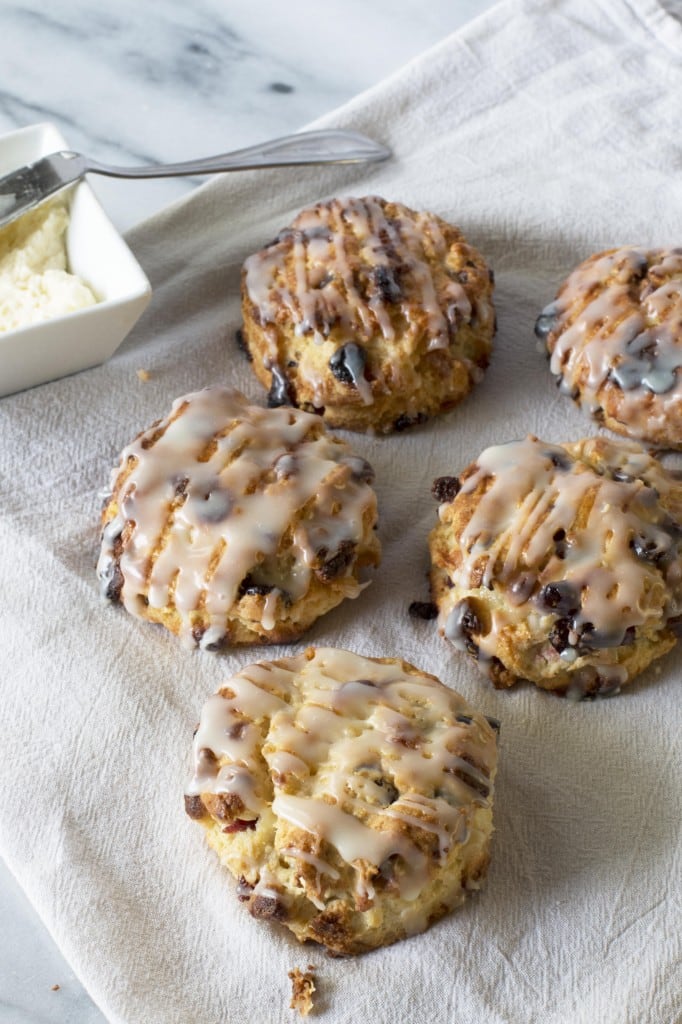 After a couple years of diving head first into new adventures in cooking and baking, it's baking that comes most naturally still. There's something about working the dough in my hands and the smell of scones baking in the oven that make me feel all warm and fuzzy inside.
It's difficult not to feel warm and fuzzy the moment you bite into one of these scones, especially when they are slathered with a good helping of salty Irish butter… The sweetness of the smooth white chocolate plays off the tangy flavors in the dried cranberries, all wrapped delicately inside a pastry packed with BUTTER.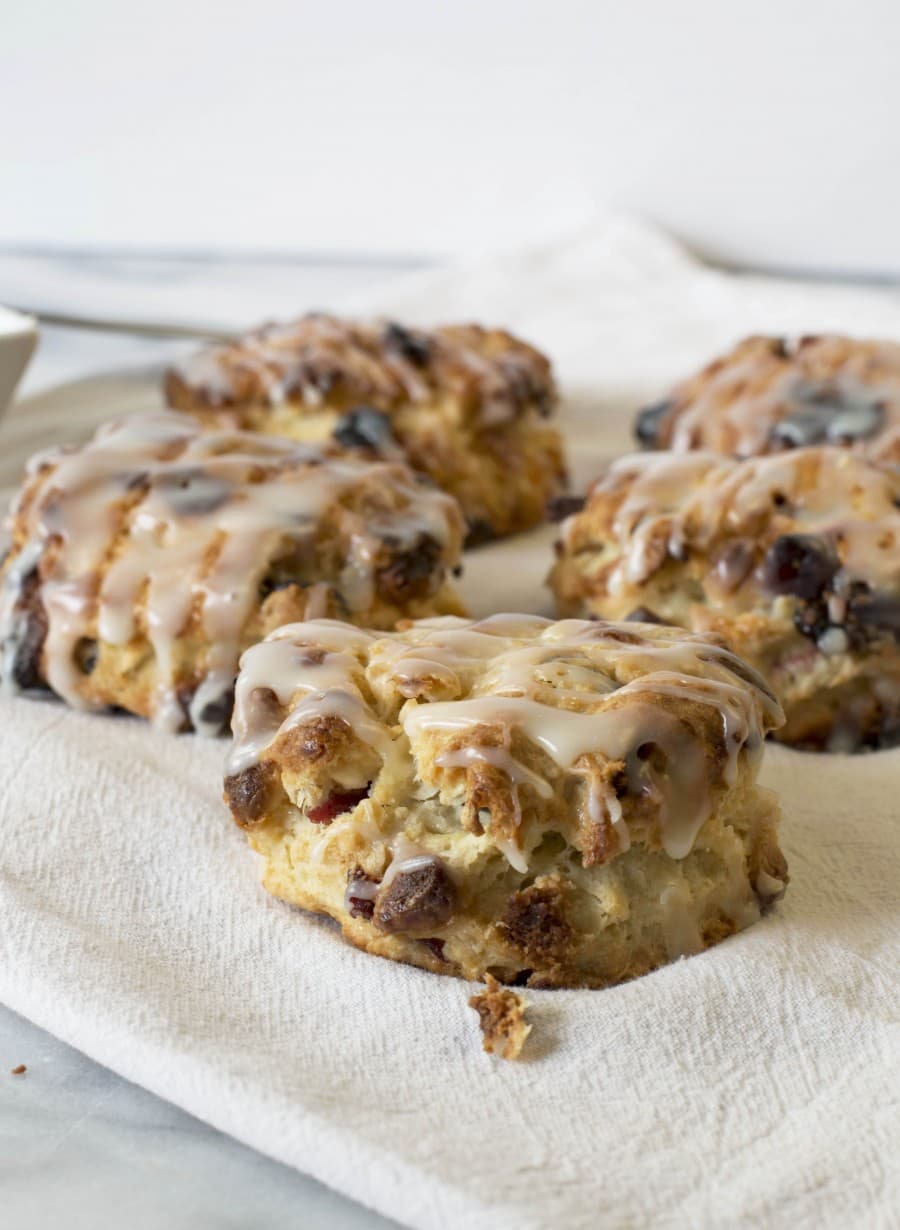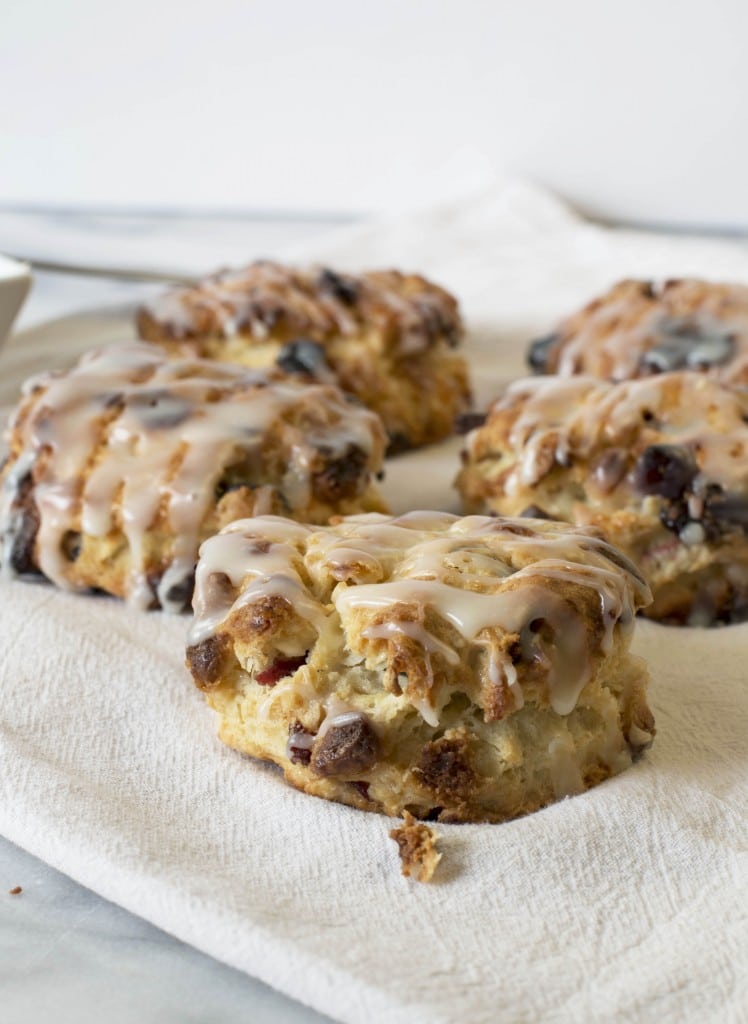 Butter is the best ingredient. There's no denying it. Butter is where the love is.
Every time I take a bite of a fluffy scone, I can't help but remember by Grandma Foley and our yearly afternoon teas we would do around the holidays. Every year, all the ladies in the family would get dressed up and head to a tea house where we would drink fancy tea, eat scones and tea cakes, and catch up. We have kept up with the tradition alive since she passed, still with the fancy tea, scones, and tea cakes.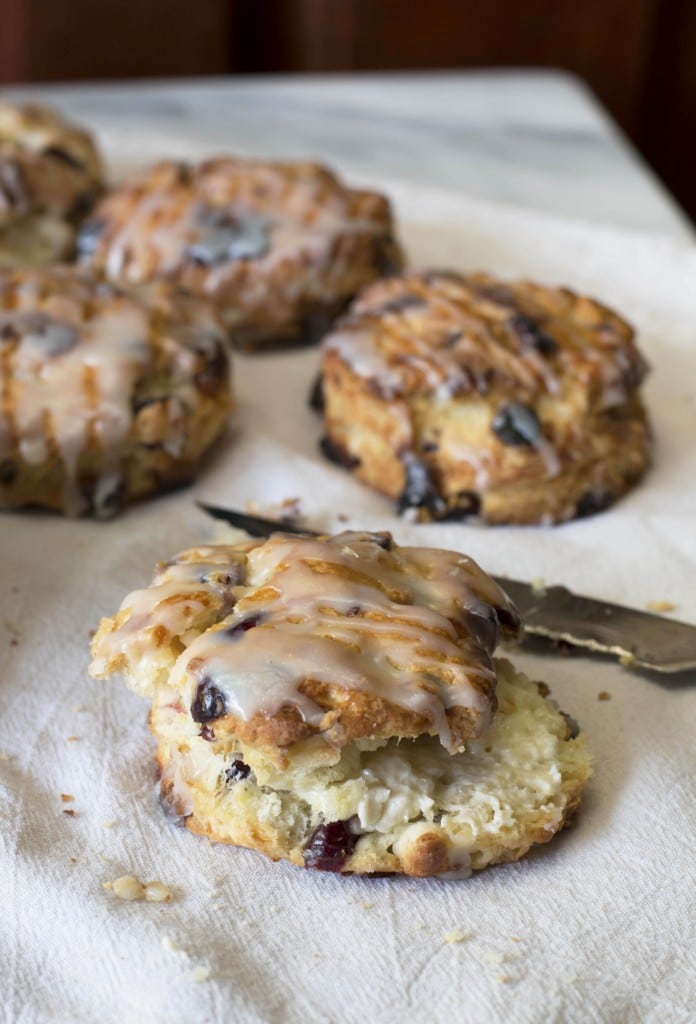 With extra butter and lots of love.
Who knows, maybe since I have mastered a beautiful scones recipe I'll be hosting the tea party this year… 🙂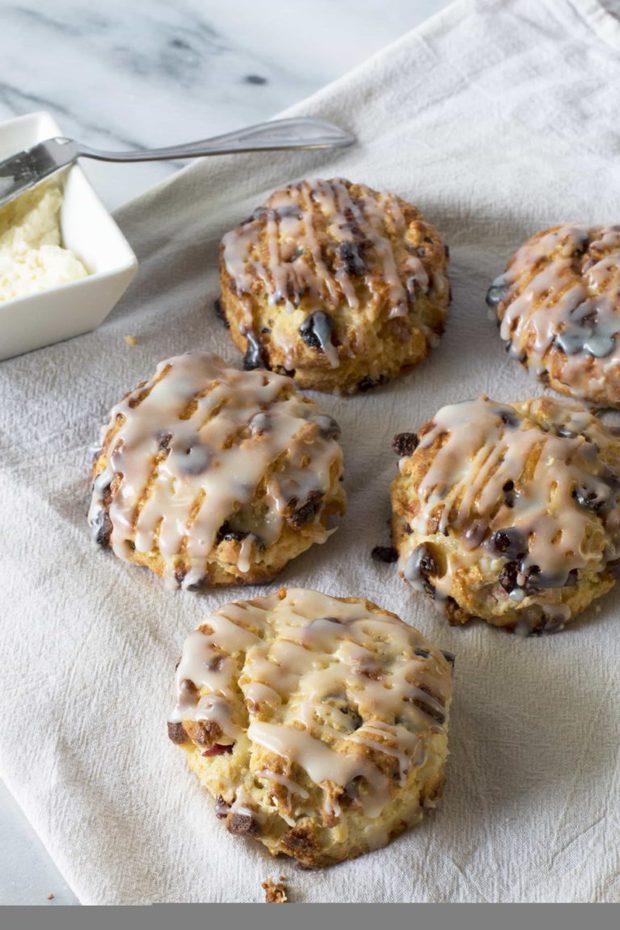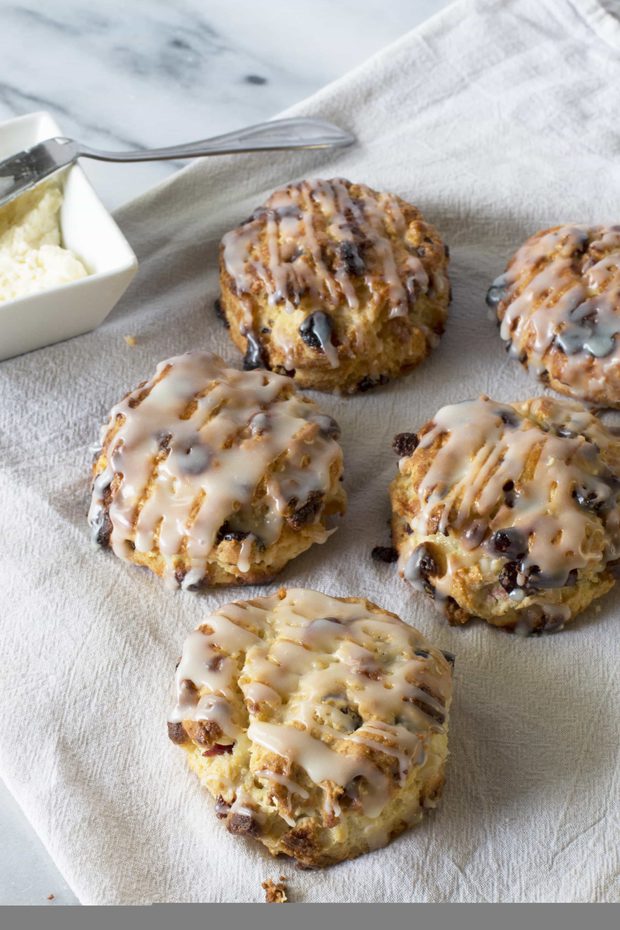 White Chocolate & Cranberry Scones
Warm, buttery scones are the perfect addition to your breakfast or tea.
Ingredients
1 3/4 cups all-purpose flour
2 1/4 tsp baking powder
1 Tbsp sugar
1/2 tsp salt
1/4 cup cold butter
2 large eggs, beaten
1/3 cup heavy cream
3/4 cup white chocolate chips
3/4 cup dried cranberries
Glaze
1/2 cup white chocolate chips
1 Tbsp milk
Instructions
Preheat oven to 450 degrees.
Sift together flour, baking powder, sugar and salt into a large bowl. Using two knives, cut in the butter until it's the size of small peas. You can also use your hands but if you do, be very careful not to overmix.
Reserve 2 Tbsp of the beaten eggs in a small bowl. Add the heavy cream add the majority of the eggs and beat until combined.
Make a well in the dry ingredients. Pour the egg and heavy cream mixture into the center. Also add the white chocolate chips and dried cranberries at this time. Combine in a few strokes and handle as little as possible. Turn out onto a lightly floured work surface. Pat the dough until it is approximately 3/4 inch thick. Using a biscuit cutter, cut into large circles. Combine the scraps, pat them out again and cut out any remaining biscuits. Place on an ungreased baking sheet. Brush with the reserved beaten egg.
Bake for 13-15 minutes, until the tops are golden brown.
In a small microwavable bowl, combine the chocolate chips and milk for the glaze. Microwave in 20 second increments, stirring between, until melted. Drizzle over warm scones and serve immediately.