Cranberry Cider Irish Mule
A Cranberry Cider Irish Mule is just the refreshing, seasonal cocktail you need to toast the New Year! The combination of cranberry and apple cider, along with crisp ginger beer and a bite of Irish whiskey, makes every sip a surprise of flavors and bubbles. Get ready for a real zinger of a sipper!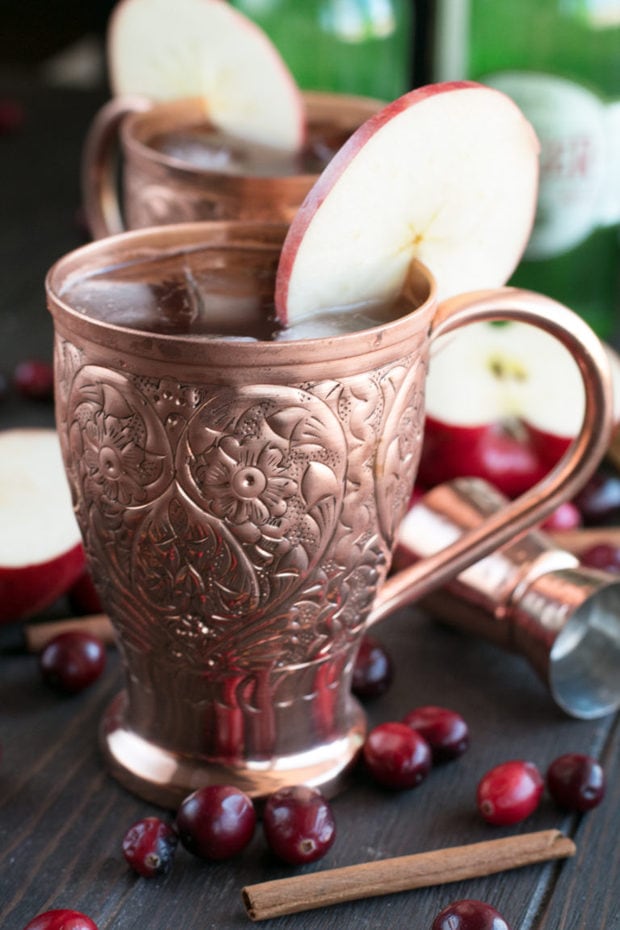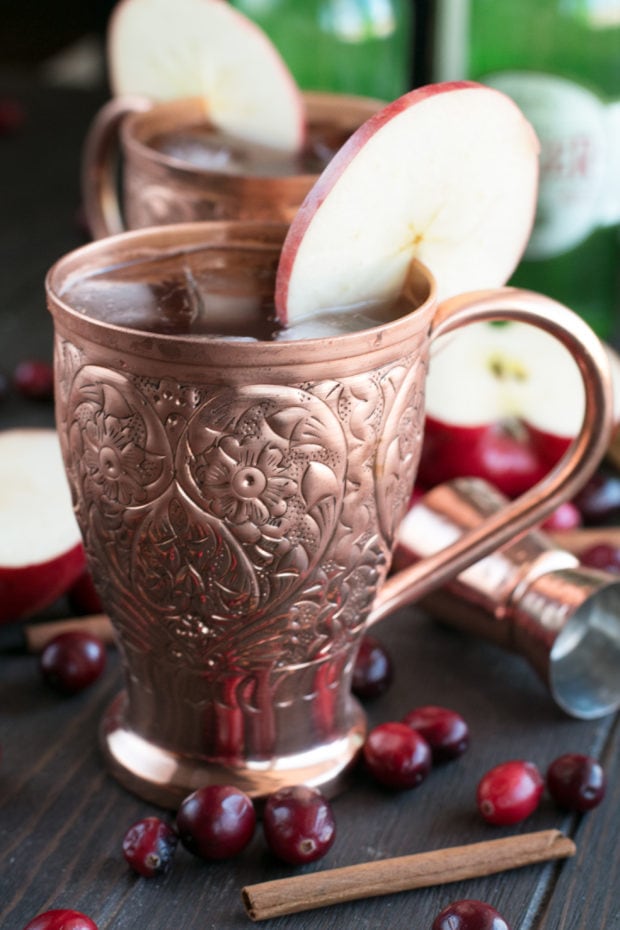 Disclosure: This post is sponsored by Sprouts! While I was compensated, as always, all opinions and the recipe are my own. Thanks for supporting the brands that support Cake 'n Knife!
It's almost a brand new year!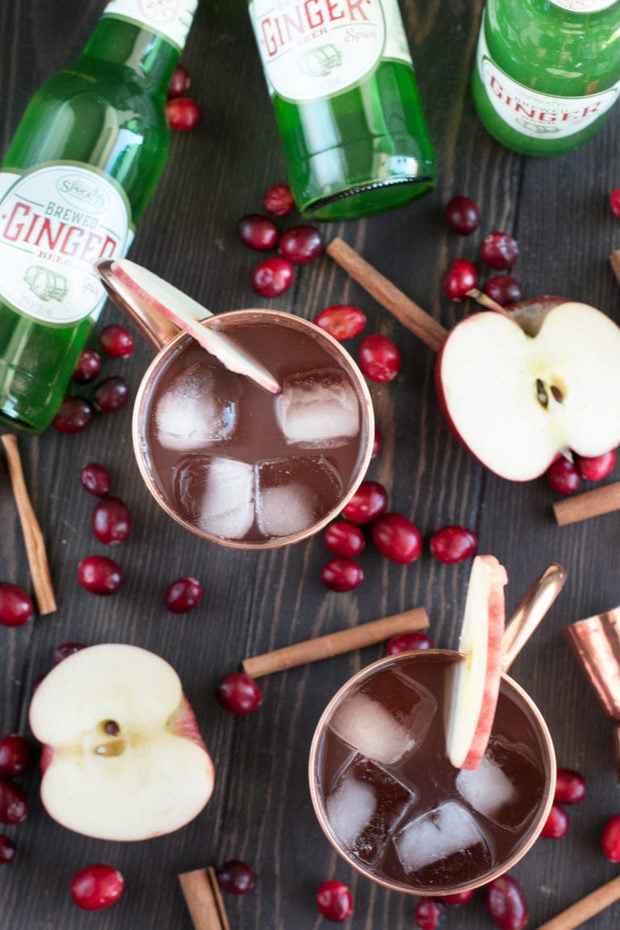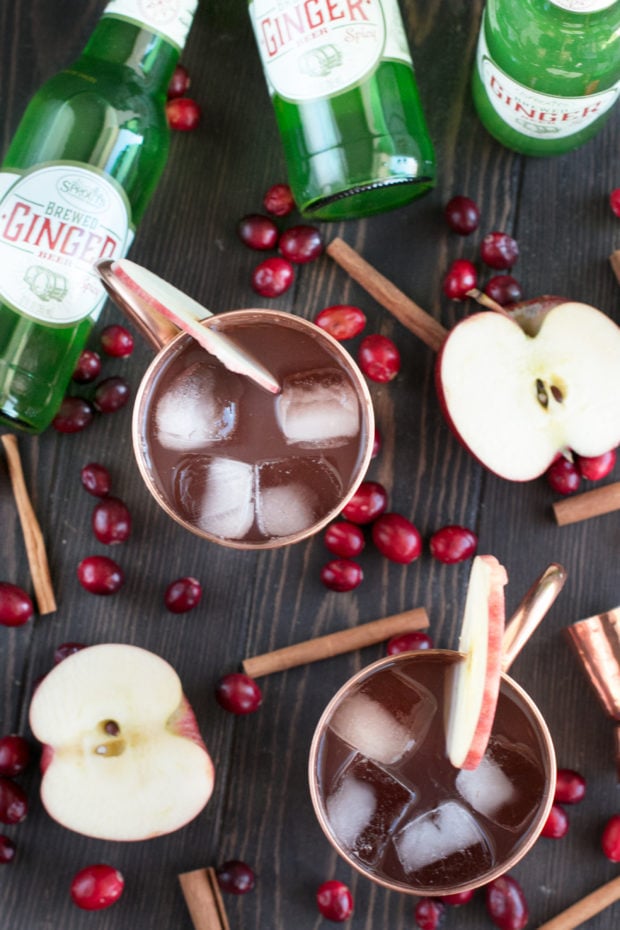 Can you feel the excitement? CAN YOU?!
I totally get sucked into the "New Year, New You" thing every. single. time. I make new business goals and new personal goals, feeling uber optimistic that I will achieve them no matter what life throws at me.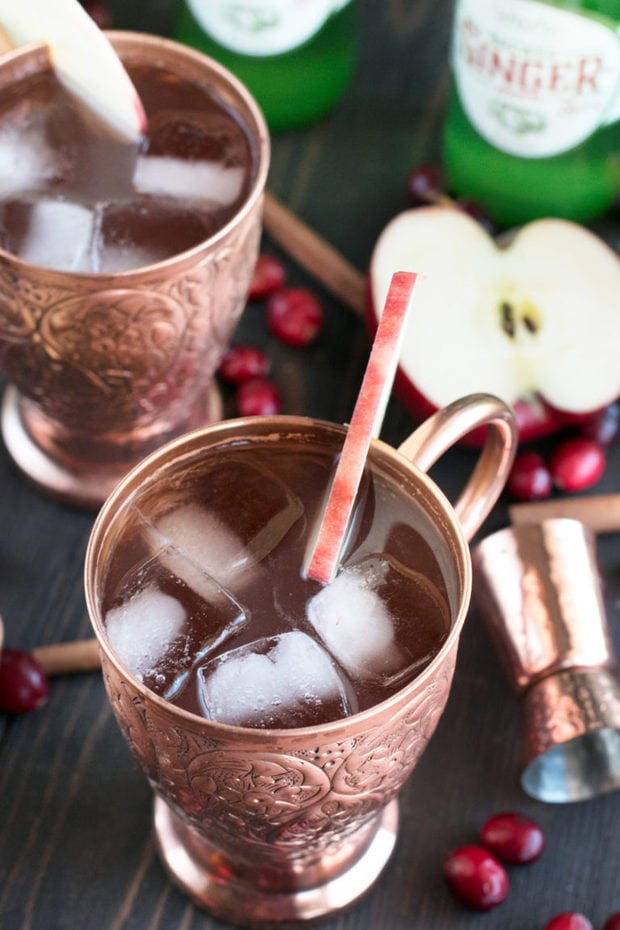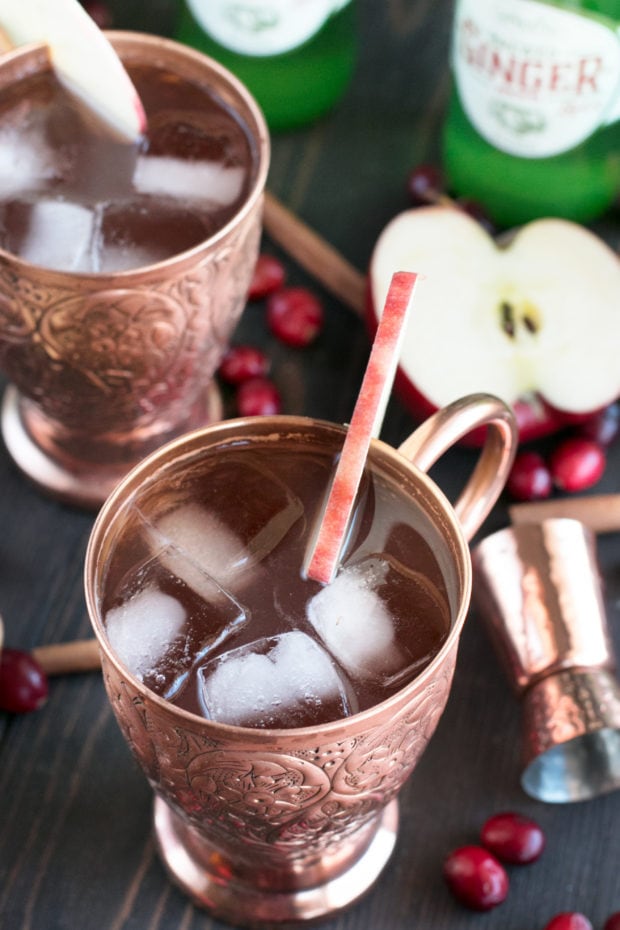 Please note that some of the links below are affiliate links. If you make a purchase through one of these links, I will receive a small commission. Thank you for supporting Cake 'n Knife!
Now I can say with total confidence that I stick with all of them for about a month, and then only 25% of those goals actually stick (well at least for the personal goals, the business goals I'm pretty darn good about sticking to).
So this year I am starting a new idea. I am making two goals that I am going to stick to no matter what.
Goal #1: Think outside the box.
From recipes to new business ideas, ways to save money to new hobbies to pursue, there's always a time to apply this one to get yourself out of a rut.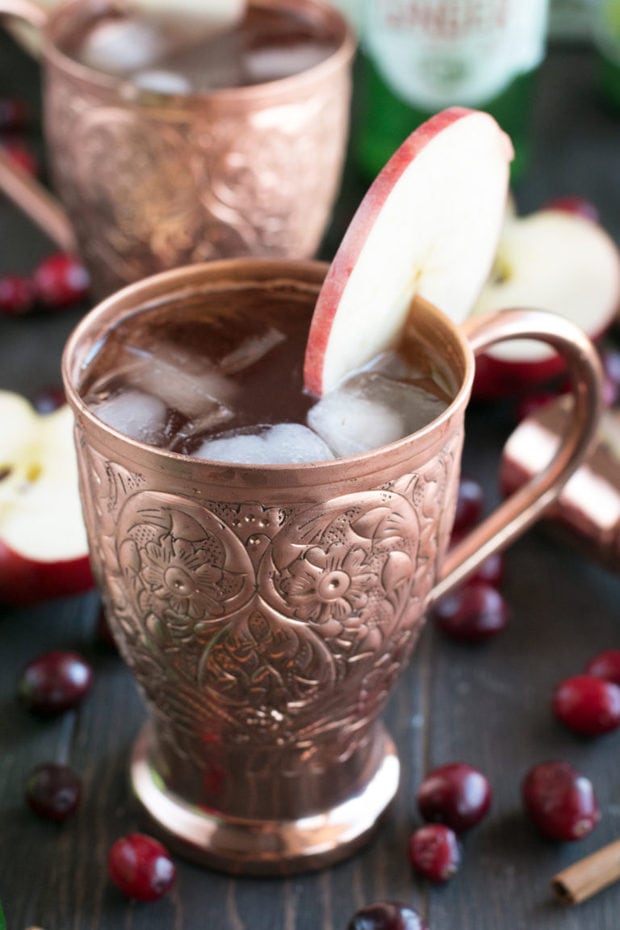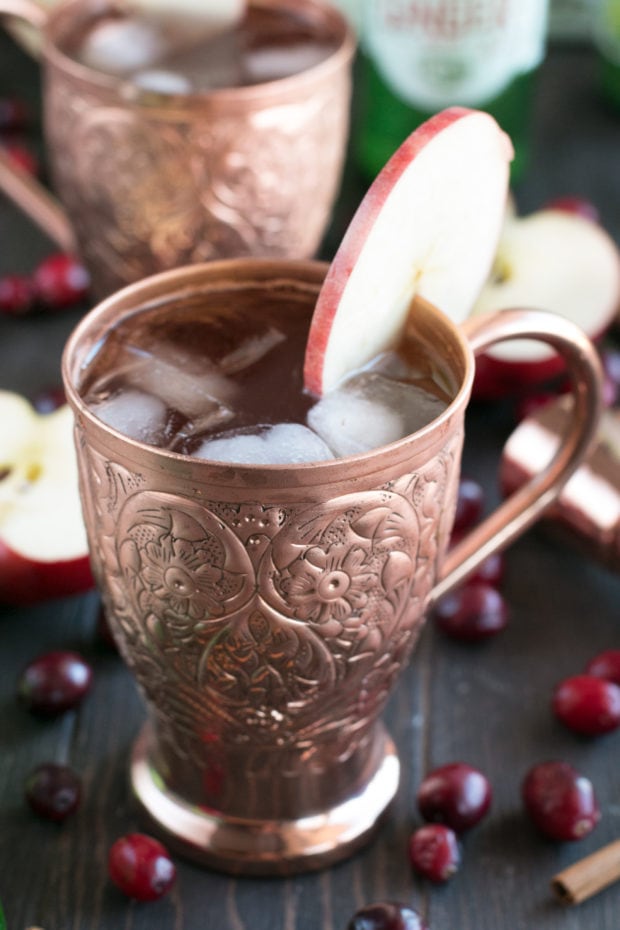 Goal #2: Take time for self-care. Every day.
Because without this, I will literally drive myself crazy with too many to-do lists, responsibilities and should do's for everyone else but me. 
Broad, I know, but totally achievable even on a small scale each day, right?
Well, I'm starting on these goals today with this unbelievably amazing twist on an Irish mule.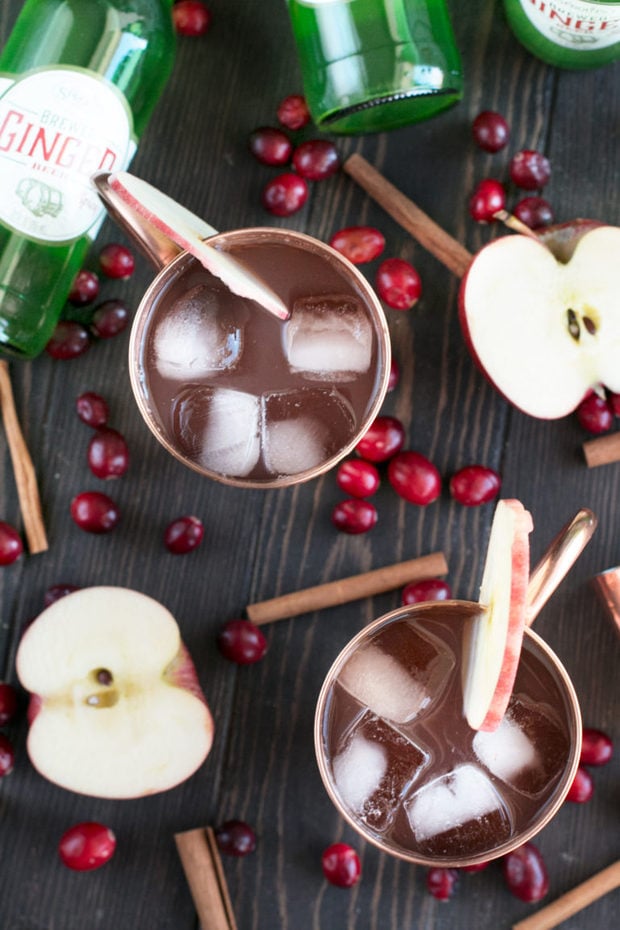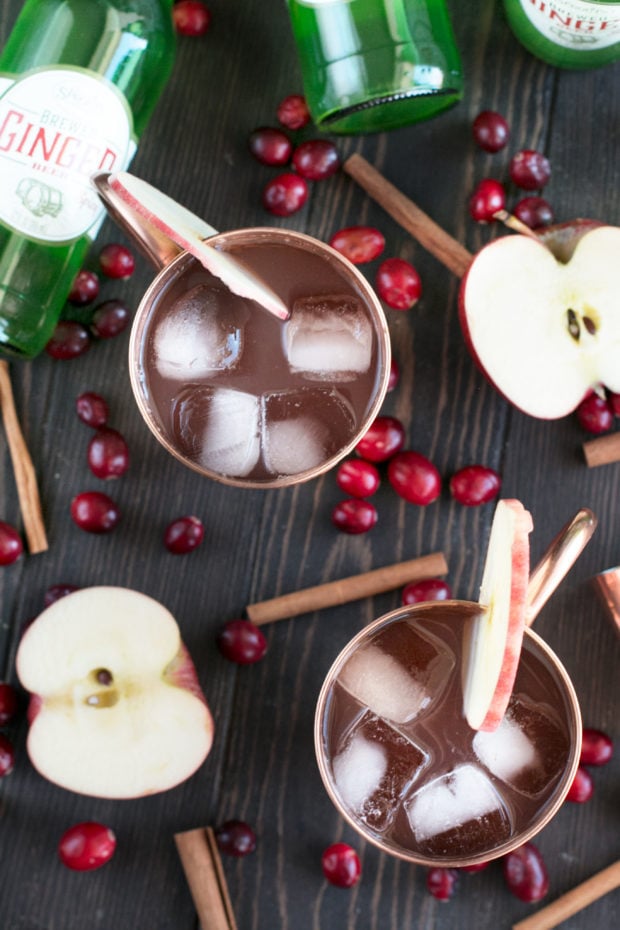 For those of you unfamiliar with an Irish mule, it's essentially a Moscow mule made with Irish whiskey instead of vodka 😉
Why did I decide to make a mule for this time of year? Well, it's all because of what's new at Sprouts… They have a brand new ginger beer out!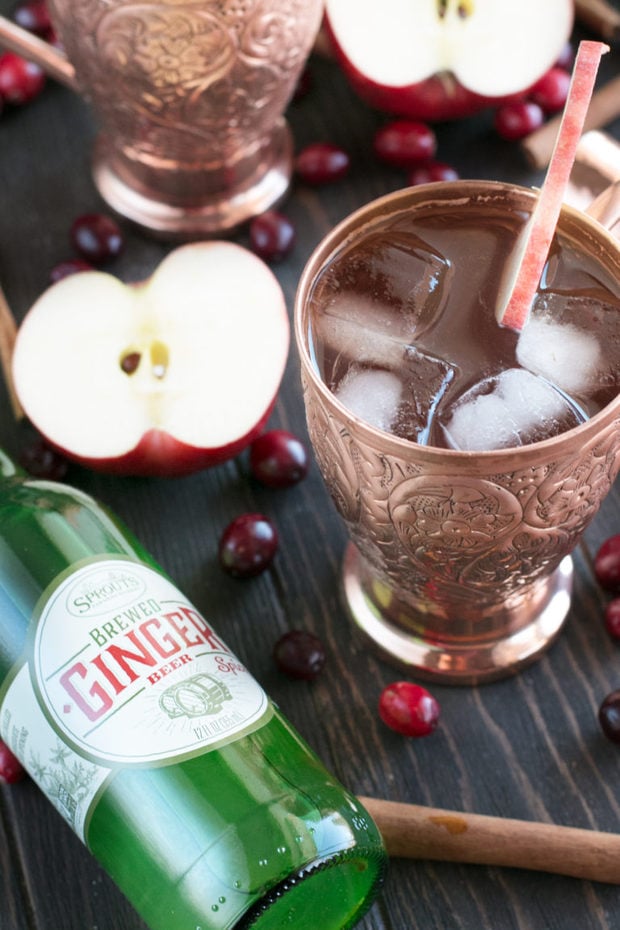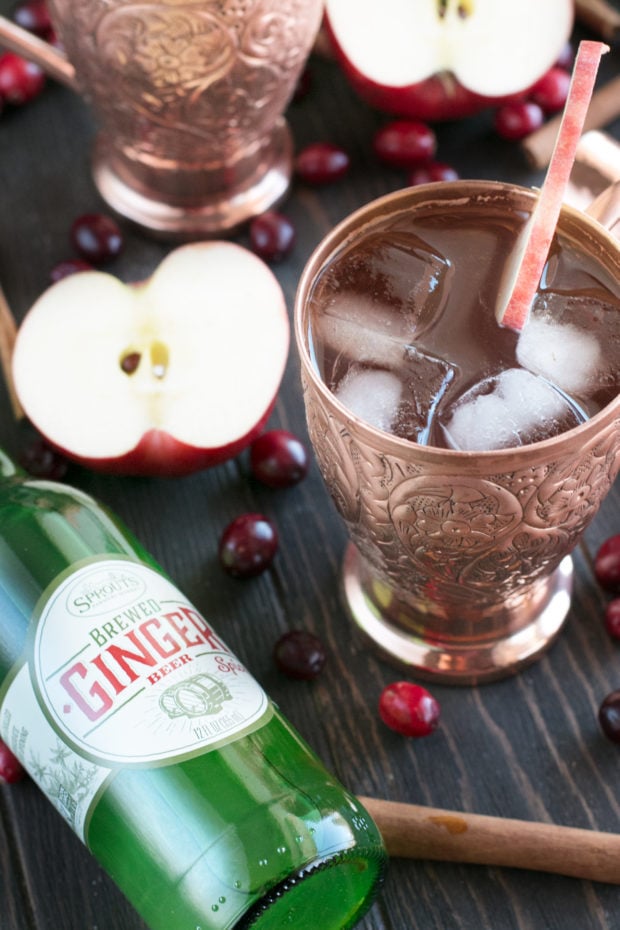 Once I heard that Sprouts was coming out with a ginger beer, I knew I would need to make something outside the box for a cocktail. The Sprouts ginger beer is bright, crisp and sharp, made with a mix of real ginger and citrus juices. It's must the mixer for a variety of cocktails, and it really enhances even your everyday Moscow Mule recipe.
Now the citrus and ginger mix in this particular ginger beer really lends itself to cranberry and apple cider. The ginger beer makes the cocktail smooth, bubbly, tart, tangy and a little sweet. The Irish whiskey gives it a nice twist that'll have you feeling downright celebratory with every single sip!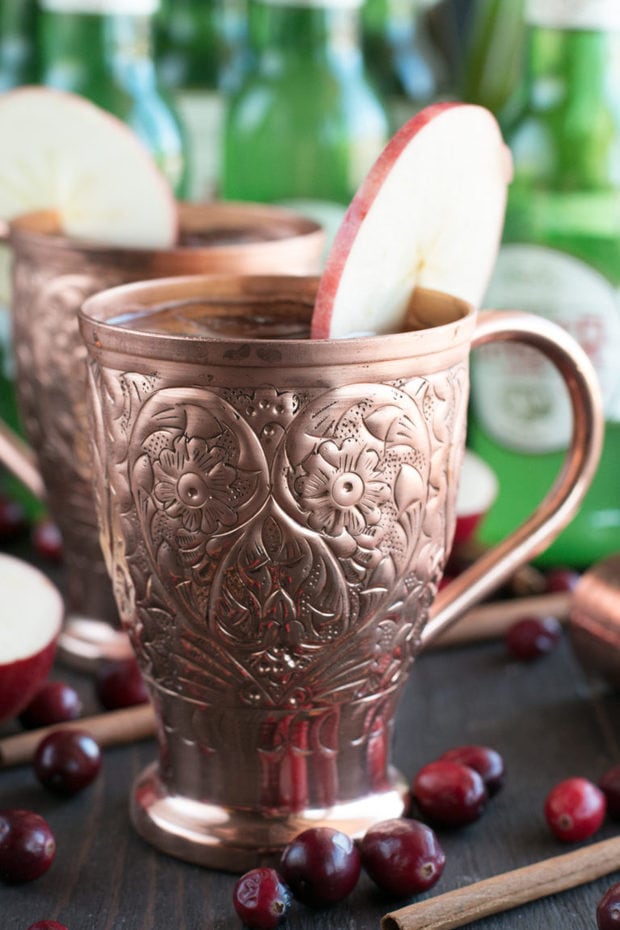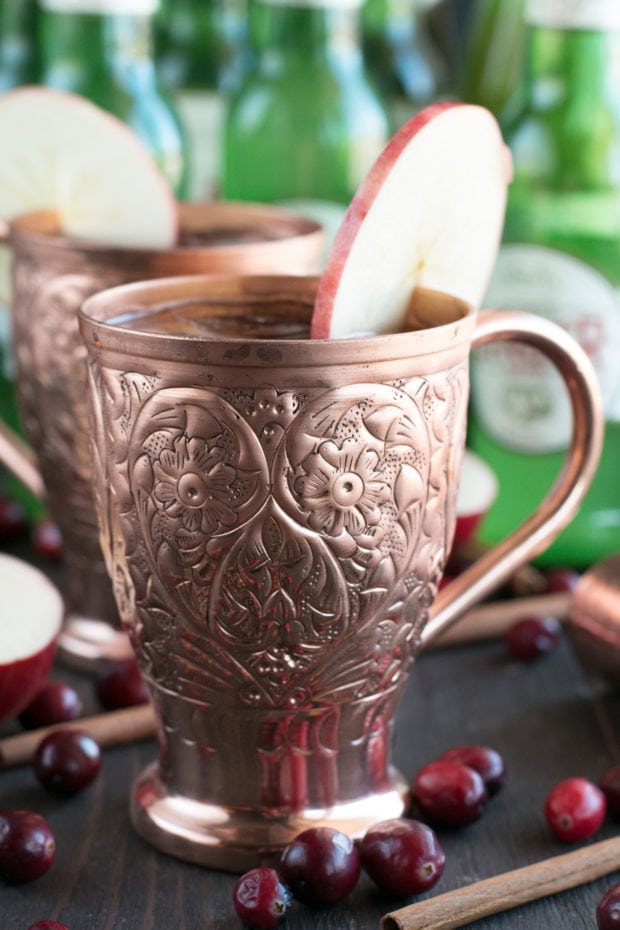 So cheers to the New Year in style with this oh-so gorgeous and flavorful mule!
You won't regret it, and I guarantee you won't be able to stop at just one 🙂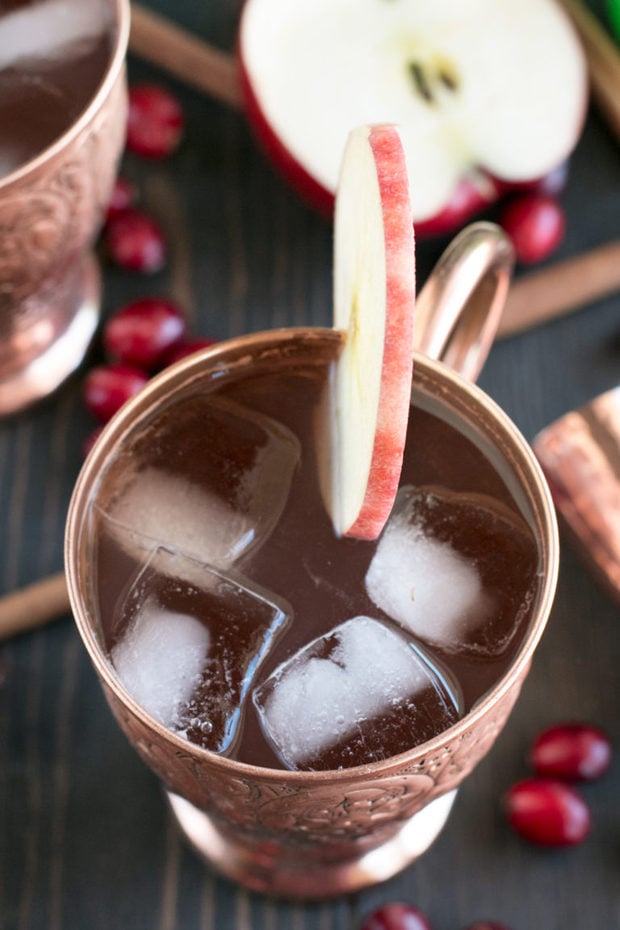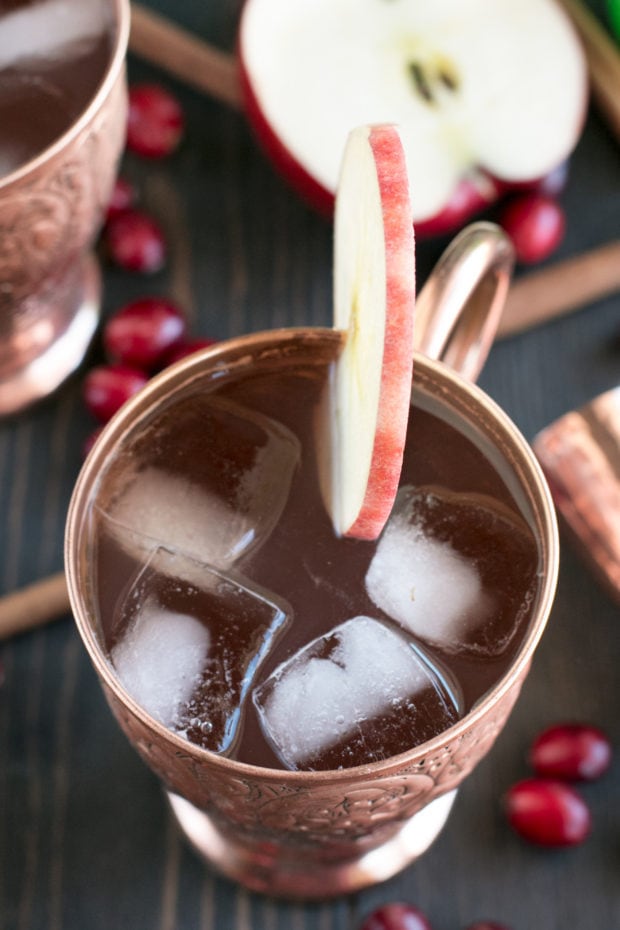 This Recipe's Must Haves
Pin this Cranberry Cider Irish Mule recipe for later!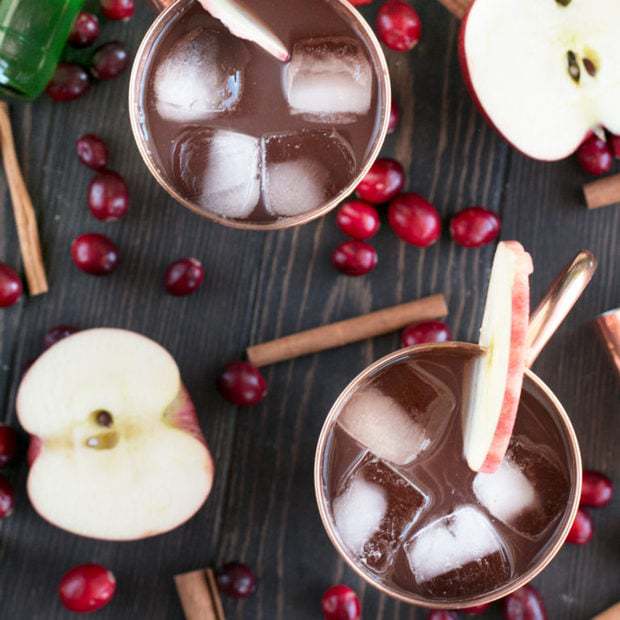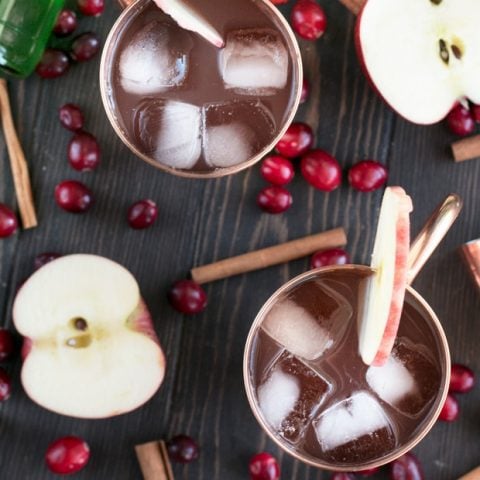 Cranberry Cider Irish Mule
Yield: Makes 1 cocktail
Prep Time: 5 minutes
Total Time: 5 minutes
Cranberry and apple cider pair with whiskey and ginger beer to make this fun twist on an Irish Mule!
Ingredients
2 oz Irish whiskey
1 oz apple cider
1/4 oz Sprouts lime juice
3/4 oz 100% cranberry juice
Sprouts ginger beer
Ice
Garnish: fresh cranberries, apple rounds
Instructions
Add Irish whiskey, apple cider, lime juice and cranberry juice to a copper mule mug.
Stir to combine.
Fill the mug with ice.
Top with ginger beer.
Give the cocktail a final stir.
Garnish with fresh cranberries and apple rounds.
Serve.