Please note this post contains affiliate links.
Instant Pot White Cheddar Mac and Cheese is the easiest, creamiest mac to make! With only a handful of ingredients, this is the one pot meal to rule the weeknight dinner blues. Stir in your favorite protein if you want! Serves 6.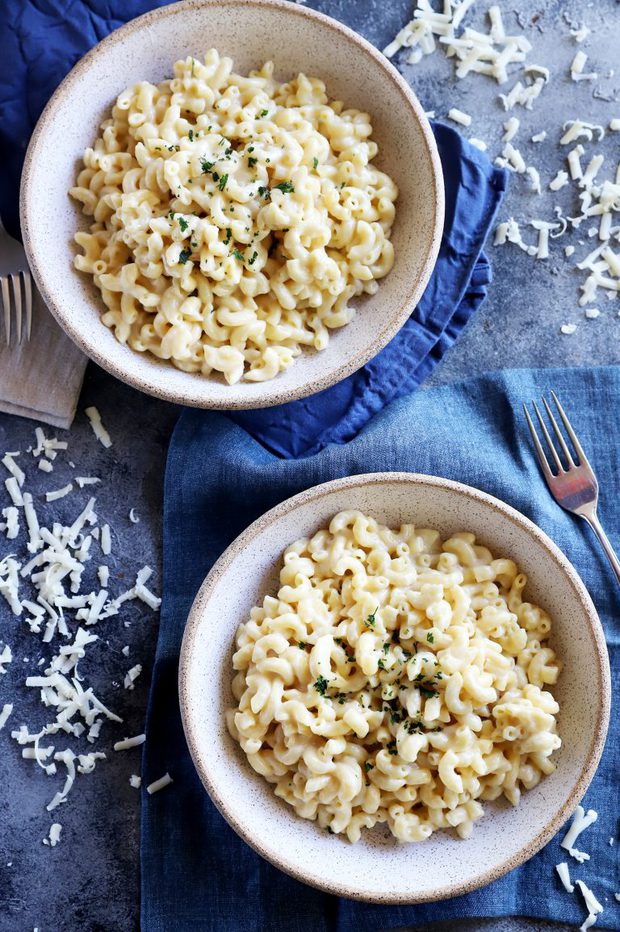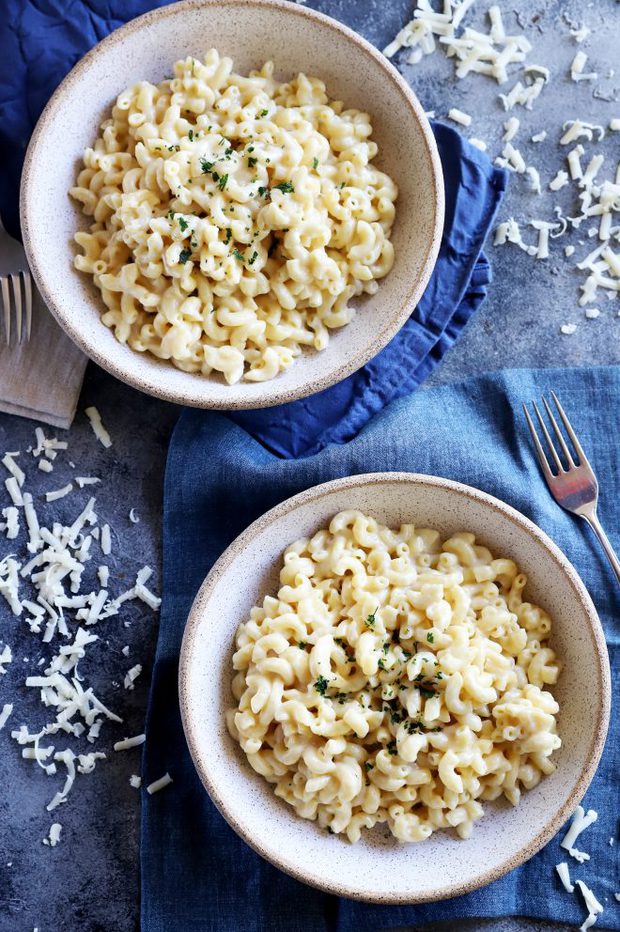 about this instant pot white cheddar mac and cheese
Mac and cheese has become a new favorite during pregnancy.
Of course, I always loved mac and cheese, but while being pregnant, it's become even more of a star in my eyes.
I personally love homemade mac because it's the ultimate comfort food, but not just any recipe. There's a specific white cheddar mac and cheese that I used to make all the time on grad school. It had broccoli in it, and even though it took FOREVER to make, it was something I'd stay up late to make.
These days, staying up and eating late really isn't in the cards for me 😂. However, I still crave that white cheddar goodness, so today I'm making it on the Instant Pot!
Therefore making life easy for everyone!
This creamy, dreamy white cheddar mac and cheese is pure magic. It is done in such little time, you'll be absolutely amazed! There's no baking dish required – just the instant pot.
I love eating it as is, but there are tons of ways to customize this recipe!
Stir in leftover cooked meat like shredded chicken or pork, chunks of steak, or slices of sausage.
Stir in your favorite cooked vegetable like broccoli or carrots.
Add salsa and hot sauce for a spicy flair!
Or serve this creamy mac as a side with your favorite entree!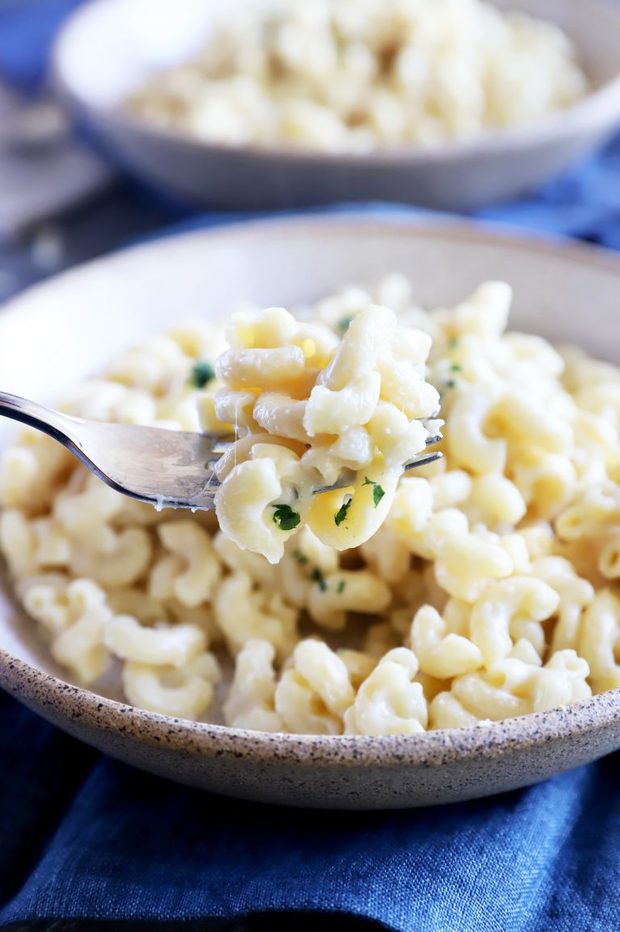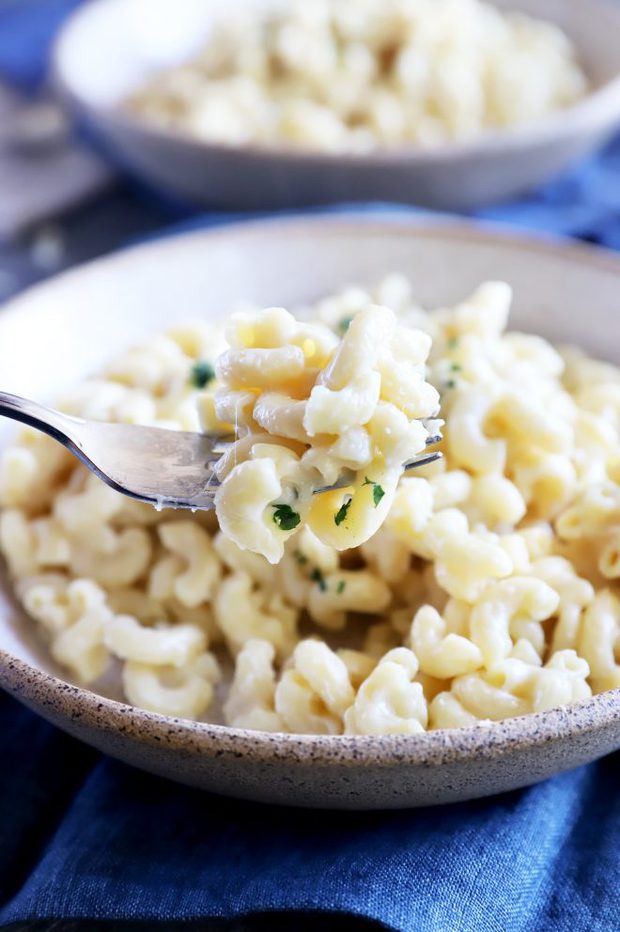 ingredients
pasta. To make classic macaroni and cheese, I recommend using uncooked elbow pasta! You can also use other small pasta shapes such as fusilli (a spiral shaped pasta), casarecce (a twisted style of pasta), or rotelle (wagon wheels) in this recipe.
water. All you need is tap water for this recipe! You can also use filtered if you feel that your water has an odd taste to it as this will impact the flavor of the recipe.
salt. Use your favorite salt here! I usually go with classic coarse sea salt, but you can also use fine ground or any other salt of your choosing.
butter. You will need unsalted butter for this recipe. Be sure to cut it into small pieces before adding it to the Instant Pot! Using salted butter will result in a salty mac and cheese.
cheese. I love to use shredded white cheddar cheese because white cheddar cheese is my favorite kind of mac and cheese! I recommend to grate it yourself because nothing beats freshly grated cheese in our house. However, you could also turn this recipe into a classic mac and cheese recipe by using sharp cheddar cheese.
spices. You will need a combination of onion powder and garlic powder to really amp up the flavor of this recipe!
milk. Use whatever milk you prefer. I like to use whole milk, but you can also use 2% or skim.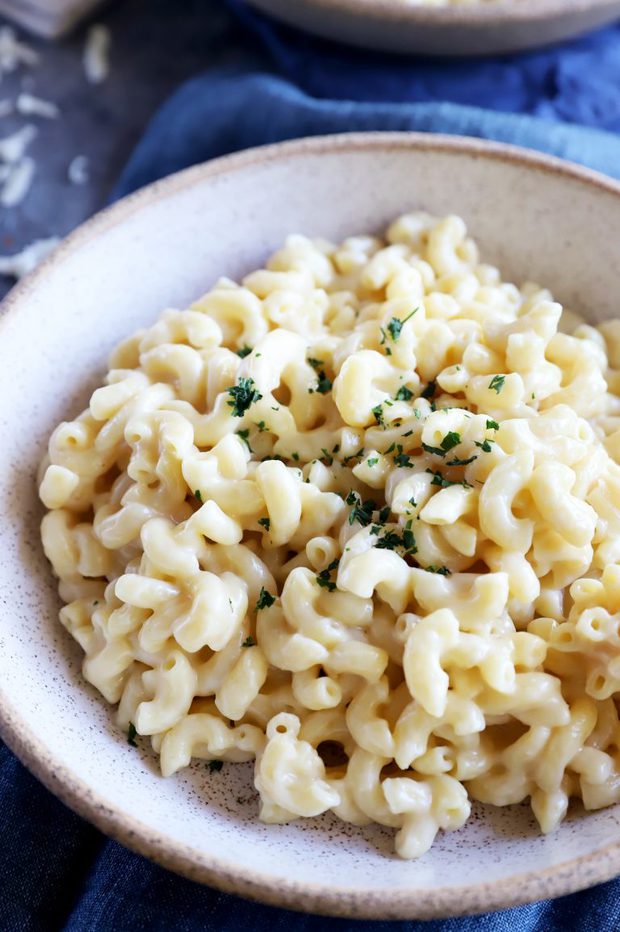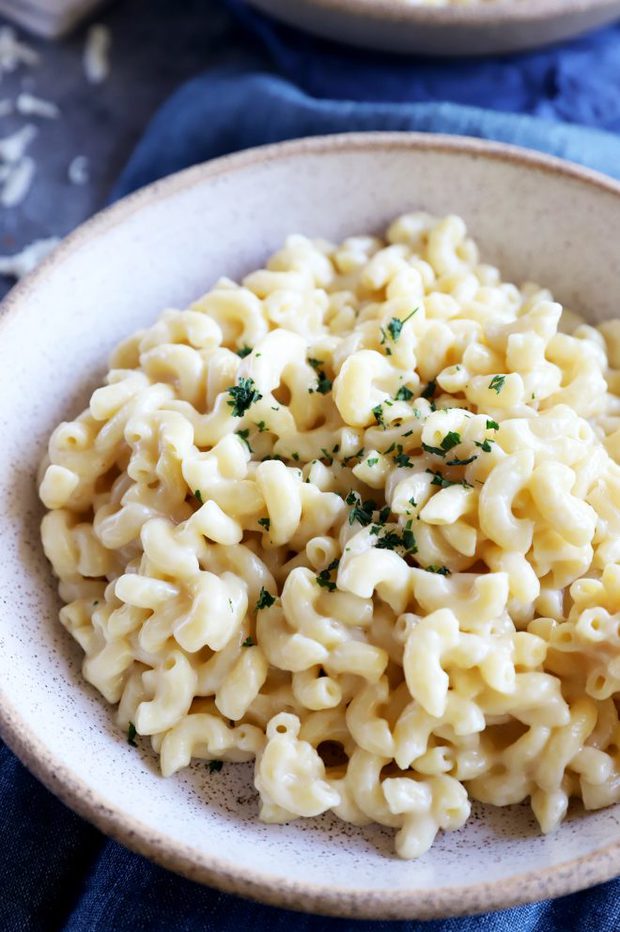 this recipe's must-haves
If you are buying your cheese in a block like I do, be sure you have a great cheese grater on hand!
I love my Instant Pot Ultra, but you can use any model to make this recipe (like the Instant Pot Duo), even the smaller ones.
You will also need a wooden spoon to mix everything up once the noodles are finished cooking.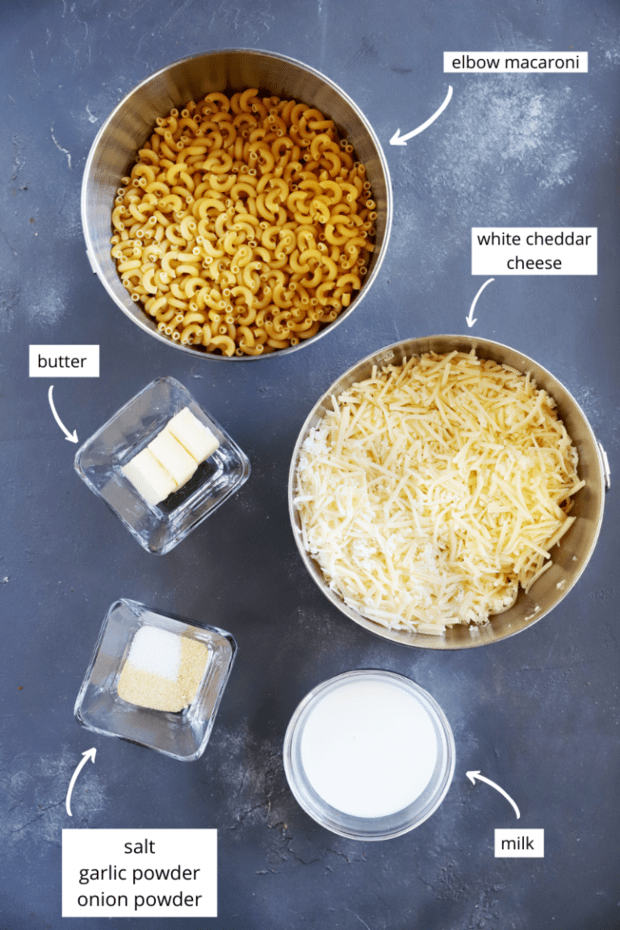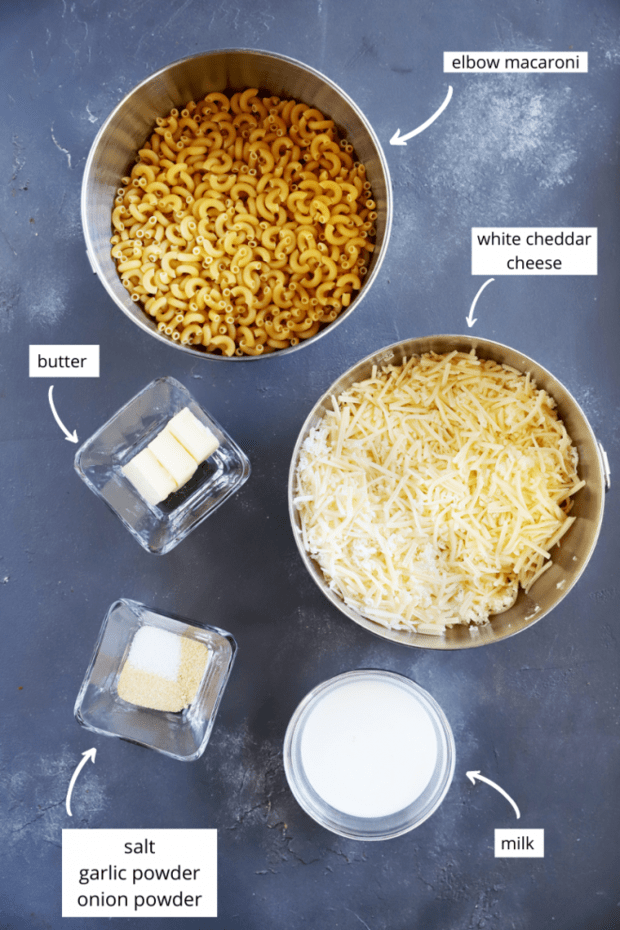 here's how to make white cheddar mac and cheese!
cook noodles
Add noodles, water, and salt to the Instant Pot, then cook on High pressure for just 3 minutes for the perfect al dente noodles.
make mac
Once you release the pressure, remove the cover and stir butter into the cooked pasta until it's melted completely into the noodles. Add in cheese, spices, and 3 Tbsp of milk. Stir until the shredded cheese is melted to make sure the cheddar cheese sauce coats the noodles well.
Now you can adjust the creaminess! If the mac is too thick, add milk 1 Tbsp at a time, until you get the consistency you want!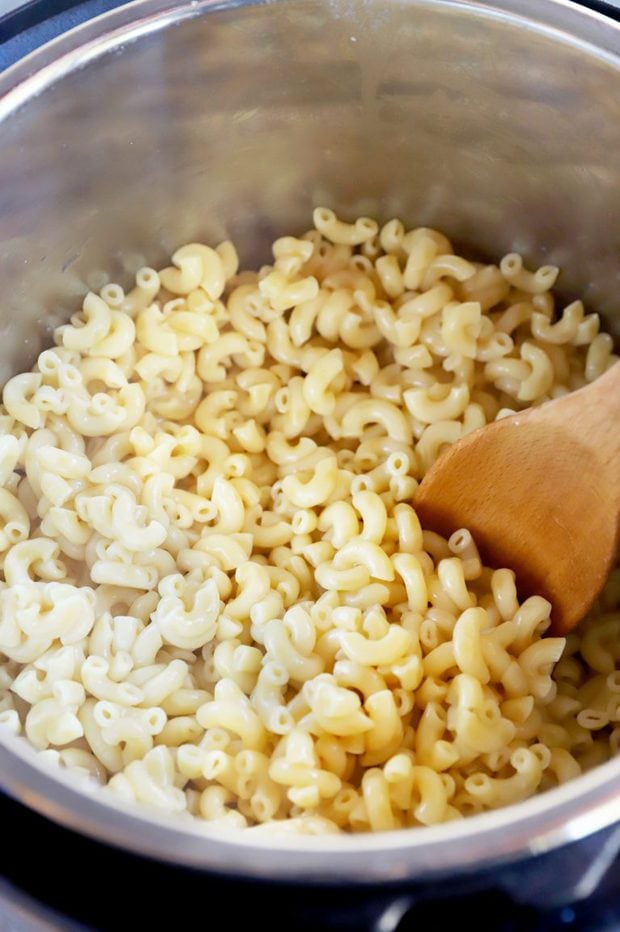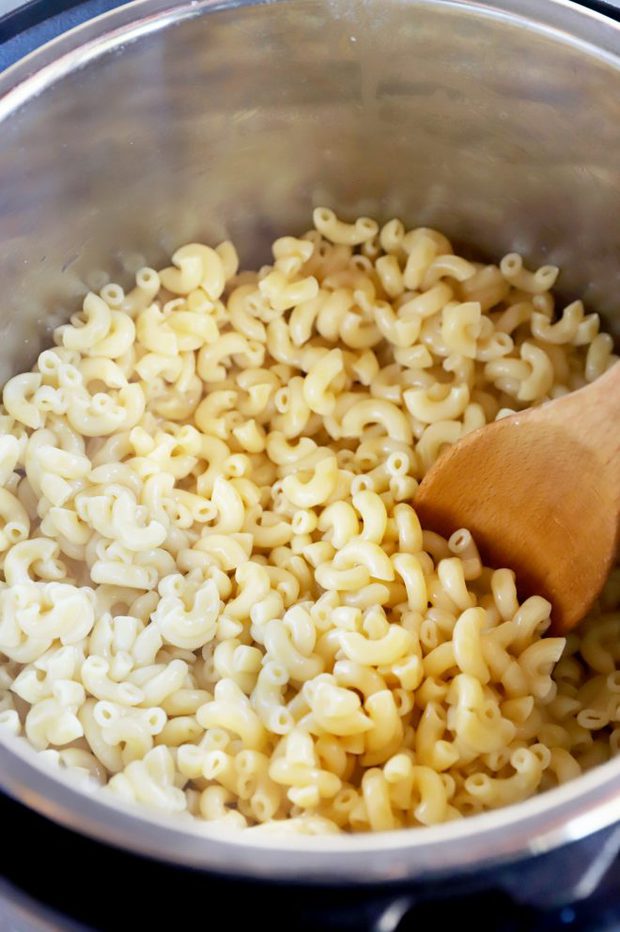 tips for success
use small pasta. Be sure to use a small pasta like elbow pasta if you are making this recipe. Using a different kind of pasta will require you to adjust the cooking time for the noodles.
add in your favorite spices. Make this your own! If you like a bit of heat, add in a pinch of red pepper flakes. If you like mustard, adding a 1/4 tsp dry mustard is a delicious addition to this recipe.
get the good cheese. Make sure to get the good cheese! I prefer to use aged white cheddar because it's SO good. You can also add some grated on top for serving if you'd like. Note that you can also use yellow cheddar, as well as gouda, gruyére, or tillamook cheese in this recipe if you want!
Want more mac and cheese inspiration? Check out this Jalapeño Chicken Havarti Mac and Cheese or Pulled Pork Spaetzle Mac and Cheese!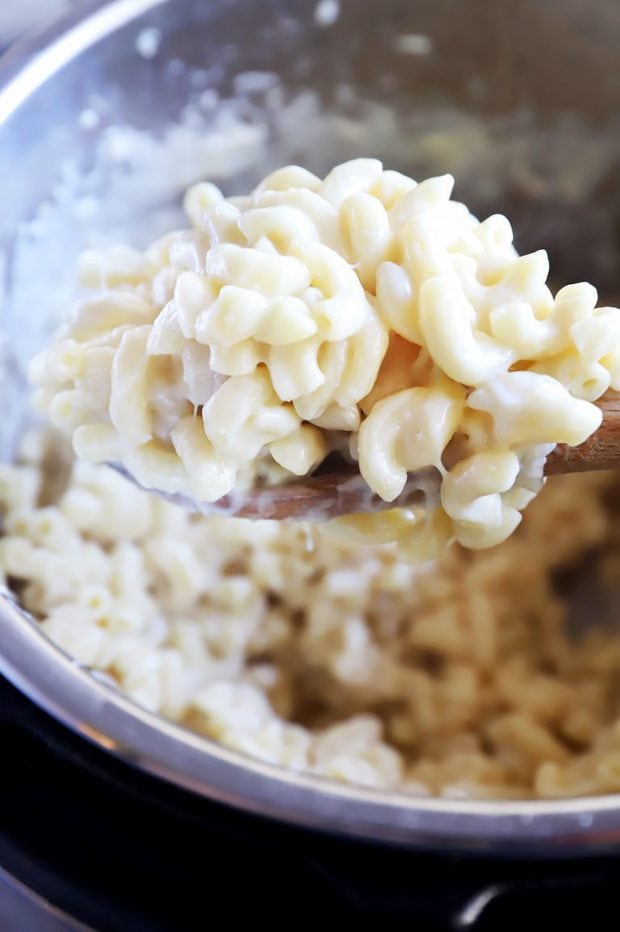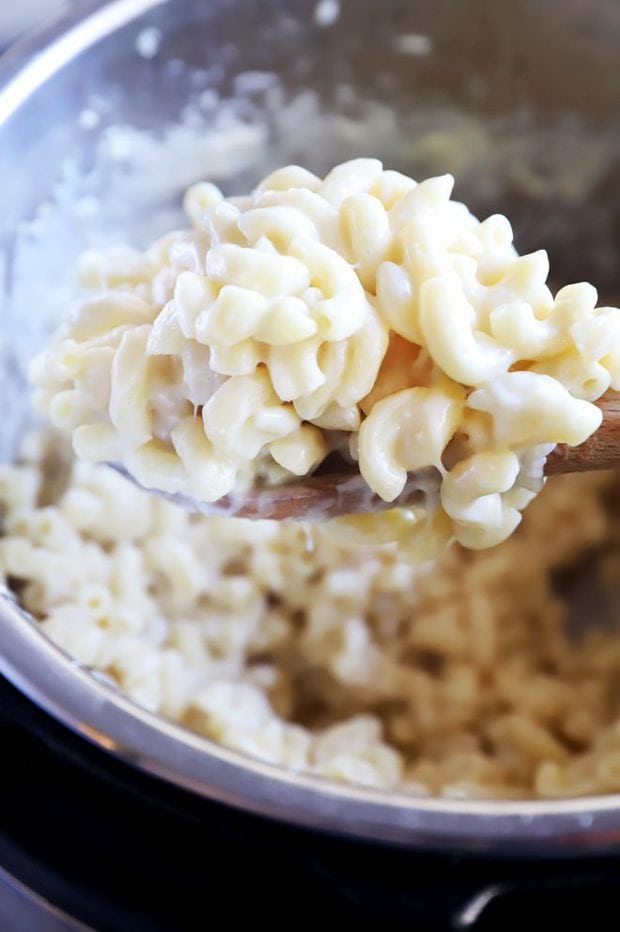 can I use a different cheese?
You can use any kind of melting cheese or combo of cheeses you'd like! Cheddar (white or yellow) Colby jack, Monterey Jack, and pepper jack are some personal faves of mine to play with.
how much protein or vegetables should I use if I want to add them in?
I like to use 1 to 1 1/2 cups of any mix-in, whether it's protein or vegetables. Start with that and if you want to add more you always can!
does white cheddar taste different?
Did you know that white cheddar cheese is simply cheddar cheese that has not been dyed orange with natural vegetable dye? There's actually no difference to the taste or texture! The difference in cheese comes in with age, coating, and pasteurization. So why use white cheddar? The aged white cheddar is SO tasty, and to me much better than a lot of the yellow cheeses out there. Of course that's my personal preference!
For more Instant Pot recipes, check out my Instant Pot recipes page!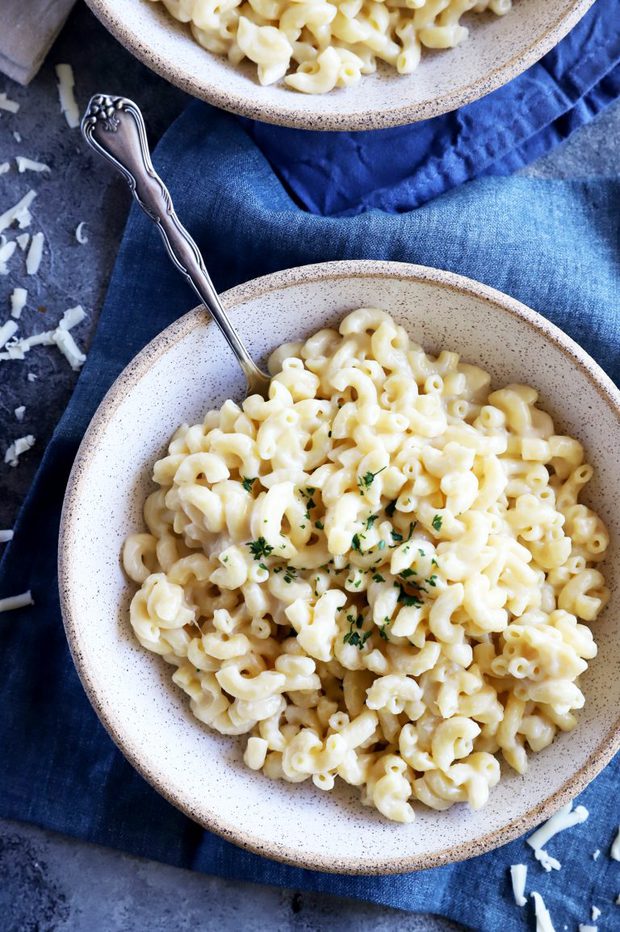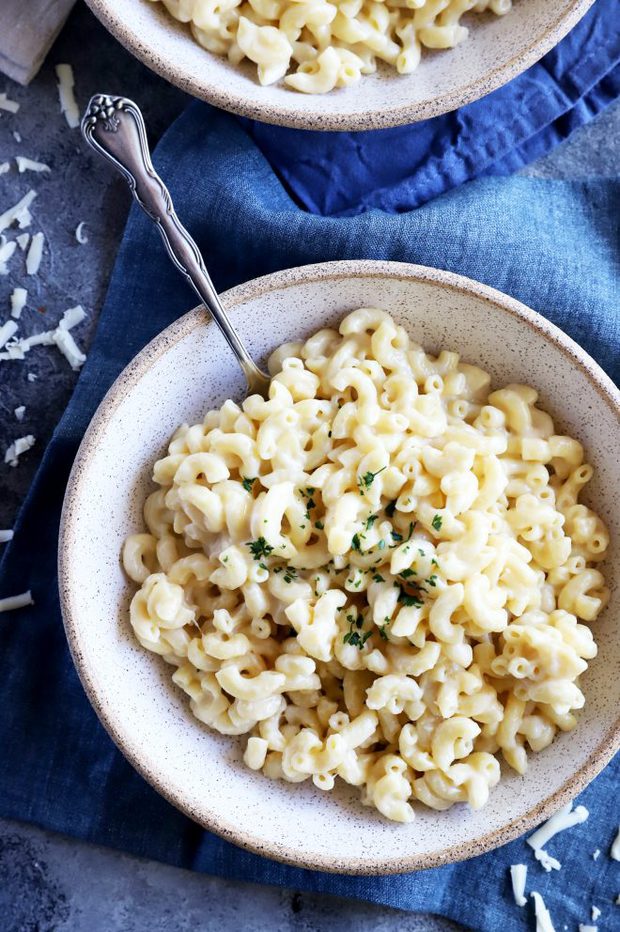 what to serve with white cheddar mac and cheese
This bowl of deliciousness is a meal itself, but it's always nice to pair it with a light and fresh salad on the side if you need some vegetables! You could also serve up some steamed vegetables on the side (or mix them in! I love steamed broccoli in this mac and cheese).
If you need some salad ideas, here are a few favorites of mine:
Skip the steak on this mojo steak salad with grilled corn for a summery recipe with a citrus dressing that's to die for.
Again, you can skip the steak and make this miso marinated steak salad with avocado as a side dish. It's fresh, light, and refreshing!
For a fall or winter salad, I like to break out the bacon cranberry shaved brussels sprouts salad.
how to store and reheat
store. This recipe will keep in the refrigerator for up to 4 days in an airtight container.
reheat. Reheat in the microwave until warmed through. I like to add a small splash of milk before reheating to help revive the sauce.
freeze. I know that technically you can freeze mac and cheese, but I do not recommend doing so with this recipe. I find that it's hard to revive the sauce after freezing it. Since this recipe is so quick to make, it's best to just make it and enjoy right away!
Finally, if you make this instant pot white cheddar macaroni and cheese recipe, please be sure to give this recipe a rating or leave a comment! I love to hear when you all make recipes, and I do take the time to respond to every single comment. Feel free to drop questions below too, if you have them!
Oh and be sure to tag me on Instagram if you make the recipe! I love being able to see these recipes come to life in your homes – it's my favorite thing to look through those photos. It really means the world to me!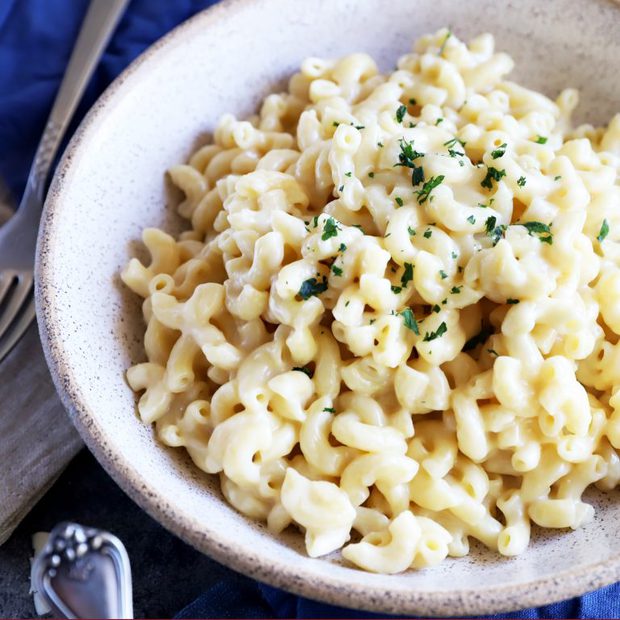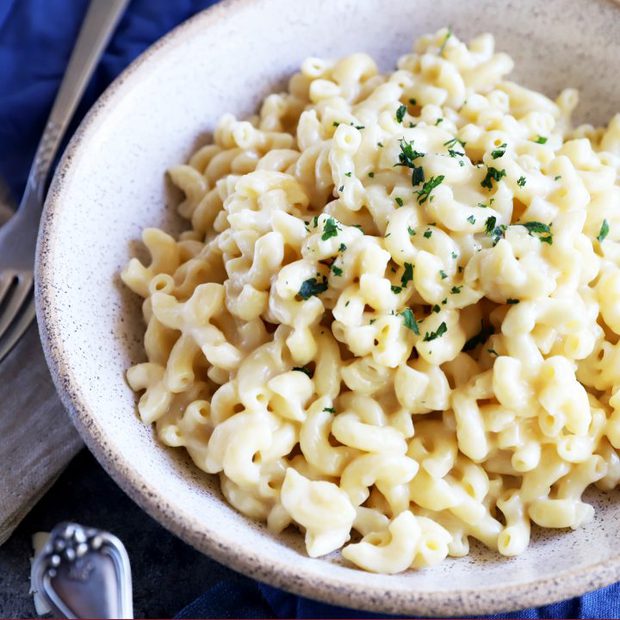 Instant Pot White Cheddar Mac And Cheese
Additional Time:
2 minutes
Creamy white cheddar mac and cheese made in just a handful of minutes in the Instant Pot!
Ingredients
1 lb uncooked elbow pasta
4 cups water
1 tsp salt
3 Tbsp unsalted butter, cut into small pieces
2 1/2 cups shredded white cheddar cheese
1/4 tsp onion powder
1/2 tsp garlic powder
3 Tbsp whole milk + more if needed
Instructions
Stir together pasta, water, and salt in the Instant Pot insert. Set to Manual and cook on High pressure for 3 minutes. Quick release pressure when done.
Stir in butter until it is melted. Add cheese, seasoning, and 3 Tbsp milk, stirring until combined.
Once the cheese is melted, check the consistency. If it's too thick, add milk 1 Tbsp at a time until it's the consistency you want. Serve.
Recommended Products
As an Amazon Associate and member of other affiliate programs, I earn from qualifying purchases.