Homemade Ricotta Crostini Three Ways
This weekend I did something a little crazy.
I made my own ricotta.
That's right, I made HOMEMADE RICOTTA. Who does that?
Apparently I do.
You all know how much I love bread, so it should be no surprise that the first way I used this lovely, rich, fluffy ricotta was on bread.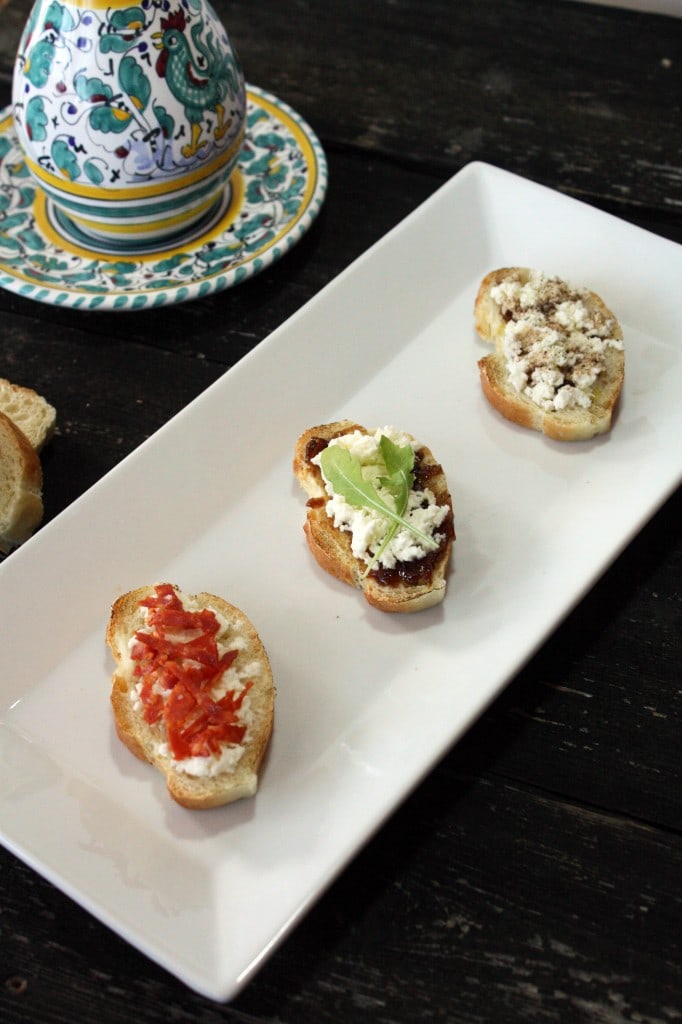 The versatility of ricotta is so amazing. It can be savory or sweet in a matter of seconds. Obviously the crostini options are ENDLESS. So I am just going to share some of my favorite combinations with you.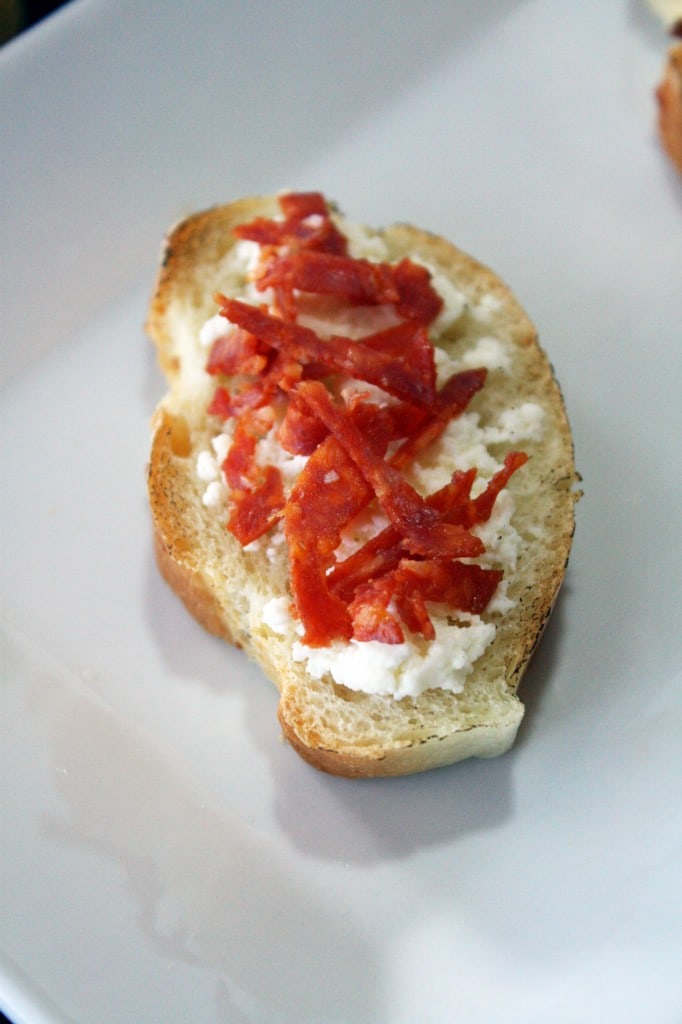 First, salumi. The spicier the better (which isn't hard to find for me since my spice tolerance is inexplicably low…).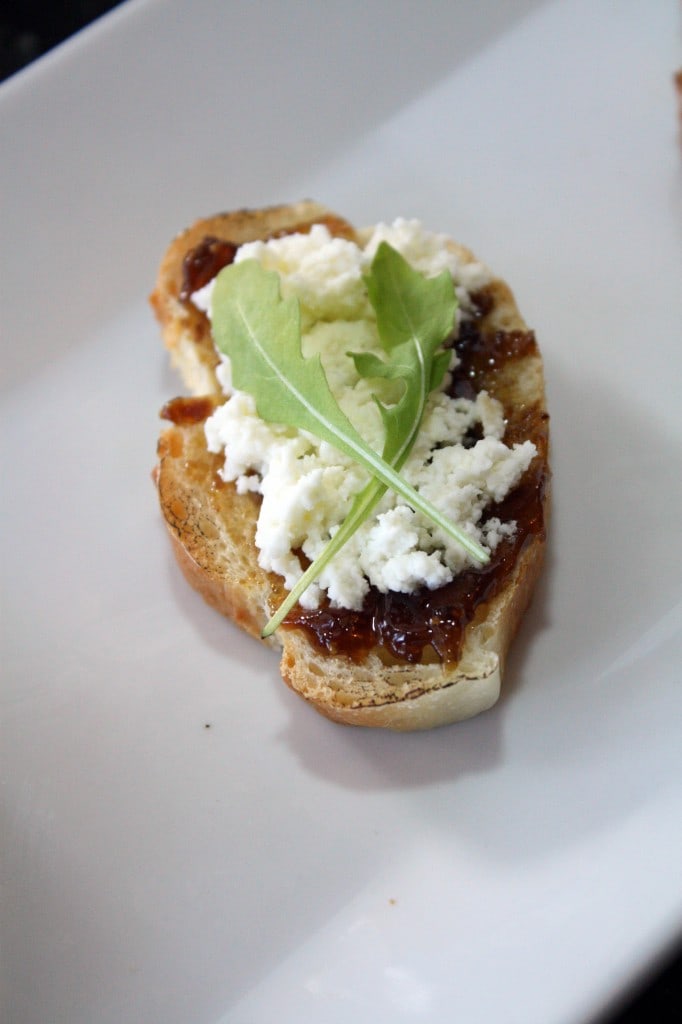 Second, one of my favorites. Fig jam. If you have never tried fig jam, I demand that you run out and buy some immediately. It will change your life. I swear, it is THAT GOOD.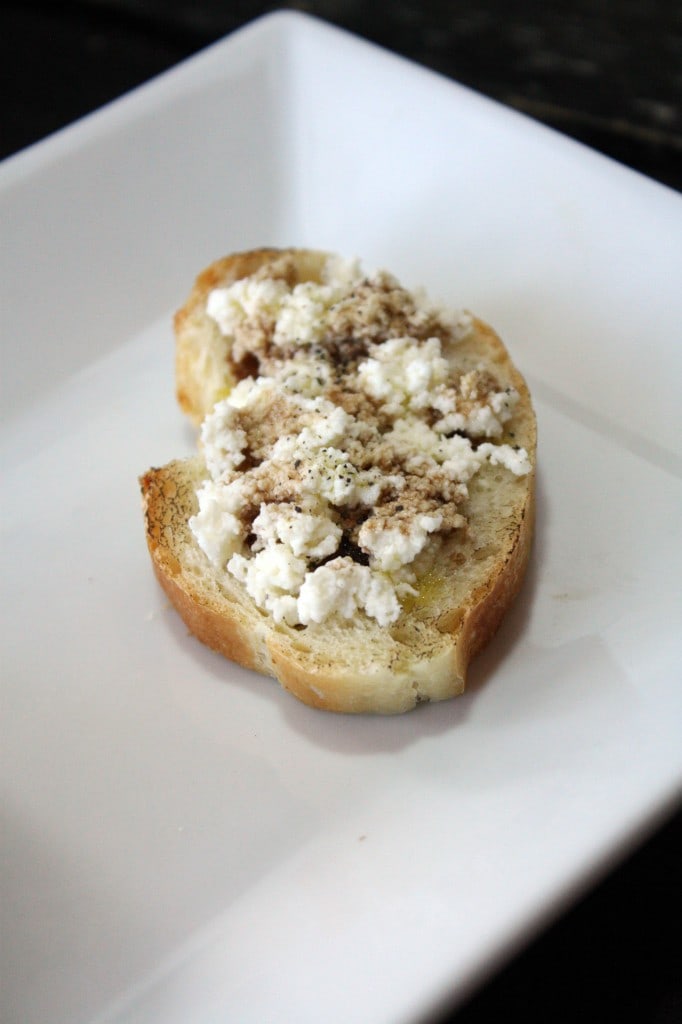 Third, simple and fantastic. Drizzle some olive oil and balsamic and add a dash of pepper. YUM. I do recommend using the really good olive oil and balsamic for this. Even better, try some flavored oils and vinegars. Like blood orange, red apple, white peach, or chipotle. Did I mention, YUM?!
The lesson you should get out of all this?
Make your own ricotta.
Then stuff your face.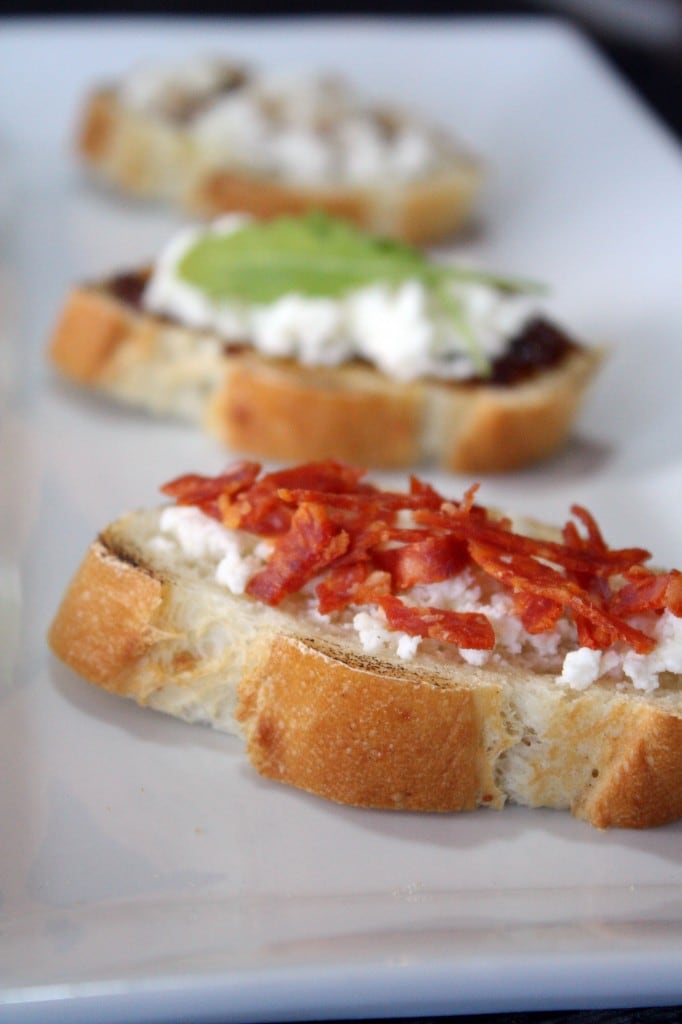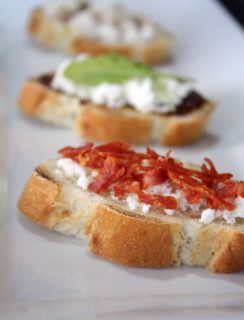 Homemade Ricotta
Yield: 14 ounces
Prep Time: 5 minutes
Cook Time: 10 minutes
Total Time: 45 minutes
Nothing beats homemade cheese!
Ingredients:
2 liters whole milk
1 tsp citric acid dissolved in 1/4 cup cool water
1 tsp salt
Directions:
Make sure all of your equipment is completely sterilized before you begin. Pour your milk into a pot and add the salt to the milk. Heat milk to approximately 200 degrees F while stirring constantly. Once you have reached your desired heat, remove your pot from the heat.
Stir in your citric acid solution. The ricotta will start to curdle immediately. Leave the ricotta to rest for 20 to 30 min. Ricotta will then be firm enough for you to scoop out to drain.
With a slotted spoon, carefully layer the ricotta curds on top of each other in a draining basket or bowl lined with cheesecloth. Leave the basket to drain over a bowl or container until the desired consistency is obtained. Ricotta can be stored in the refrigerator for up to 2 weeks in an airtight container.
Note: The easiest way to do this and ensure you have everything you need is to buy a simple cheese making kit. In my opinion it's the simplest way to go about this, unless you happen to already have these things on hand or know where to find them easily.