Remember when I said I renewed my balsamic vinegar obsession?
I wasn't kidding.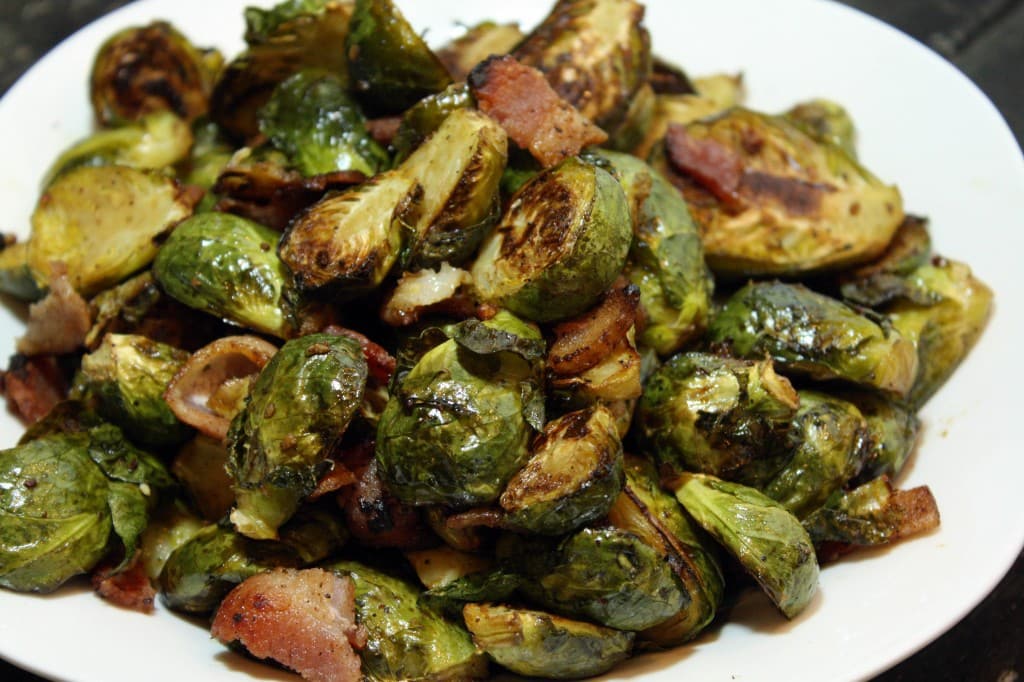 And now I brought bacon to the party.
You can thank me later.
There are so many things to love about this recipe. The earthly roasted flavor of the Brussels sprouts. The delicious fatty pieces of bacon. Oh and of course the balsamic. YUM.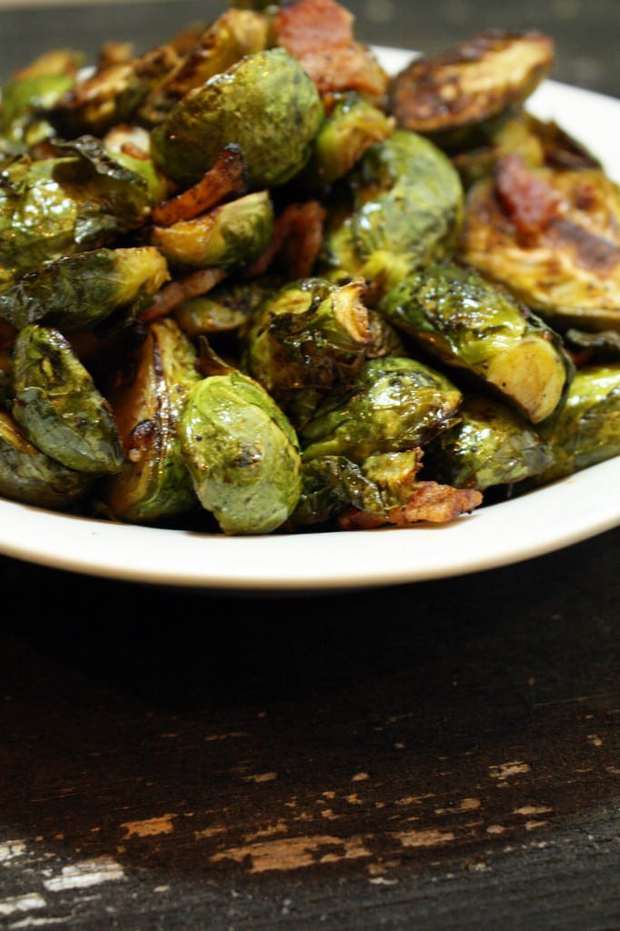 Even better is these sprouts are SO easy to make. Beyond easy. There is no need for mise en place and you will never have an "oh crap!" moment where you realize you have to add the onion to whatever you are cooking only to realize you forgot to chop it up BEFORE you started cooking.
This happens often in my life and usually results in me screaming in panic so my hubby will run into the kitchen and I can make him help before I burn everything.
How my hubby still loves me after being together for almost 5 years and dealing with my constant cooking messes, I will never understand. I think he might draw the line if I actually DO burn down the kitchen.
Guess I better start keeping a fire extinguisher on hand every time I decide to cook.
Along with my big bottle of balsamic. Because it's going on everything now.
EVERYTHING.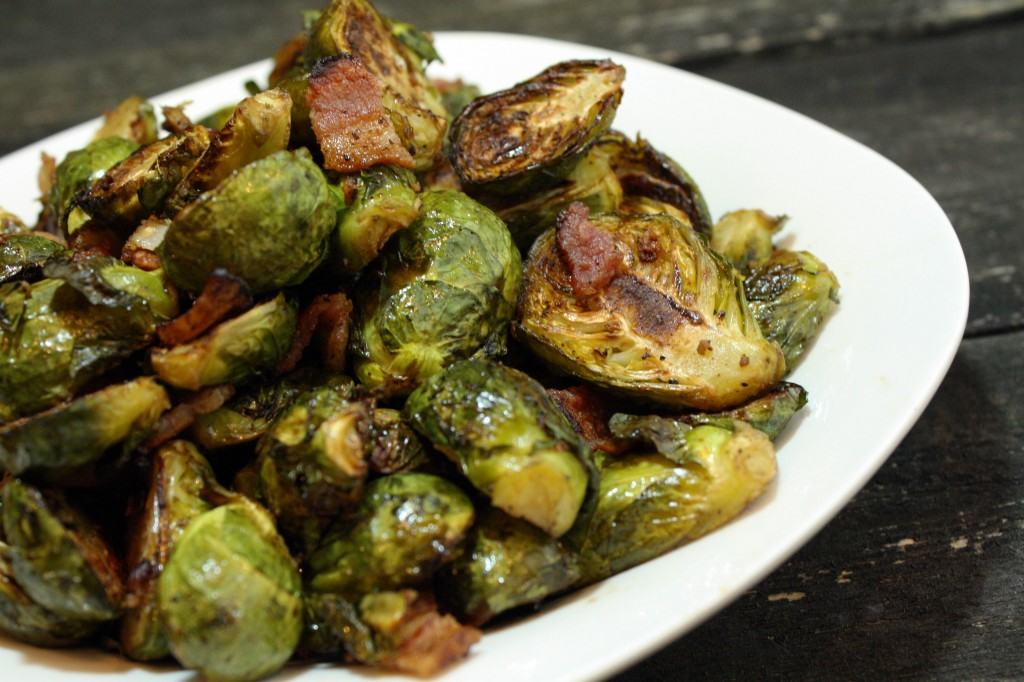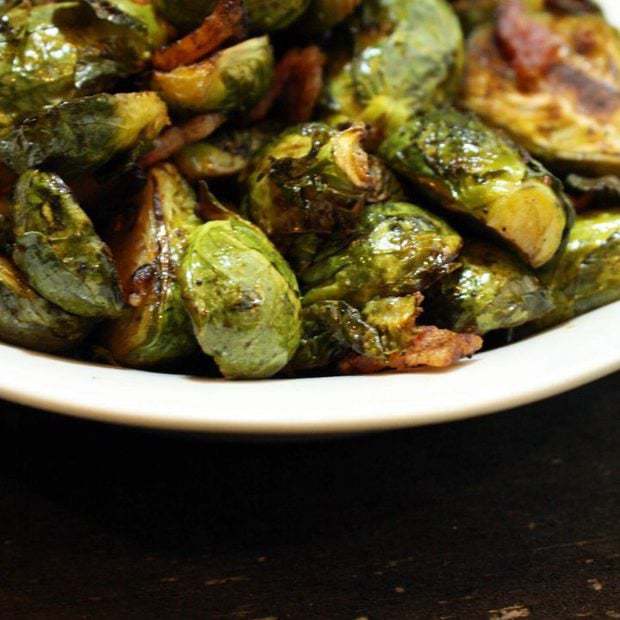 Roasted Balsamic Brussels Sprouts with Bacon
Kick Brussels Sprouts up a notch with bacon and balsamic!
Ingredients
1 lb Brussels sprouts, trimmed and halved lengthwise
2 cloves garlic, diced
1 Tbsp olive oil
3 slices bacon, chopped
2 Tbsp balsamic vinegar
1 Tbsp honey
Instructions
Preheat oven to 400 degrees. Line a baking sheet with silpat or aluminum foil.
Spread Brussels sprouts on the baking sheet in an even layer. Add olive oil and garlic and, using your hands, toss sprouts until they are coated with oil. Roast for 20 to 30 minutes, until tender and browned.
In a small saute pan over medium-high heat, cook bacon until crisp. Remove the bacon and drain, leaving the fat behind. Set aside 1 Tbsp of fat and discard the rest.
In a large bowl add the 1 Tbsp of reserved bacon fat, vinegar and honey, stirring to combine
Remove Brussels sprouts from oven and toss in bowl with vinegar mixture and bacon. Season with salt and pepper to taste. Serve warm.