This Curried Nut Mix is made for all those snackers out there that are looking for a way to shake up their snacking routine. With a ridiculous variety of nuts packed into every handful, this easy-to-make recipe bursts with a sweet curry flavor that'll hold you over til dinnertime.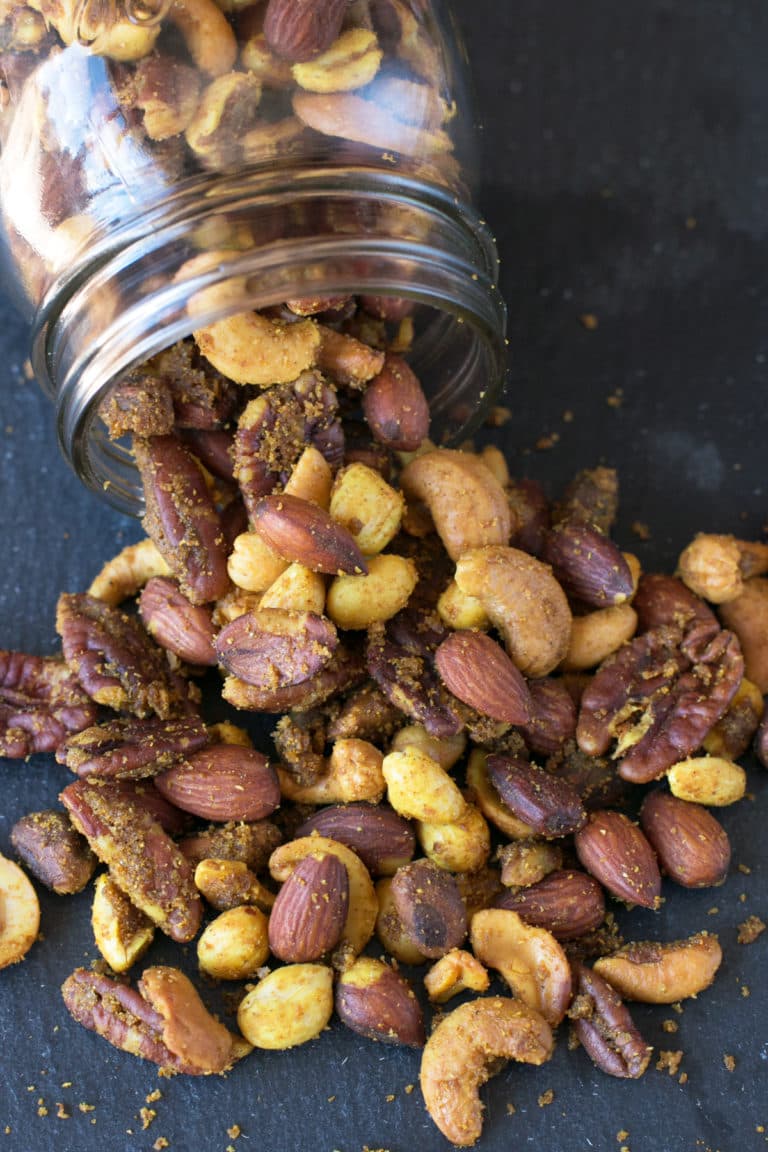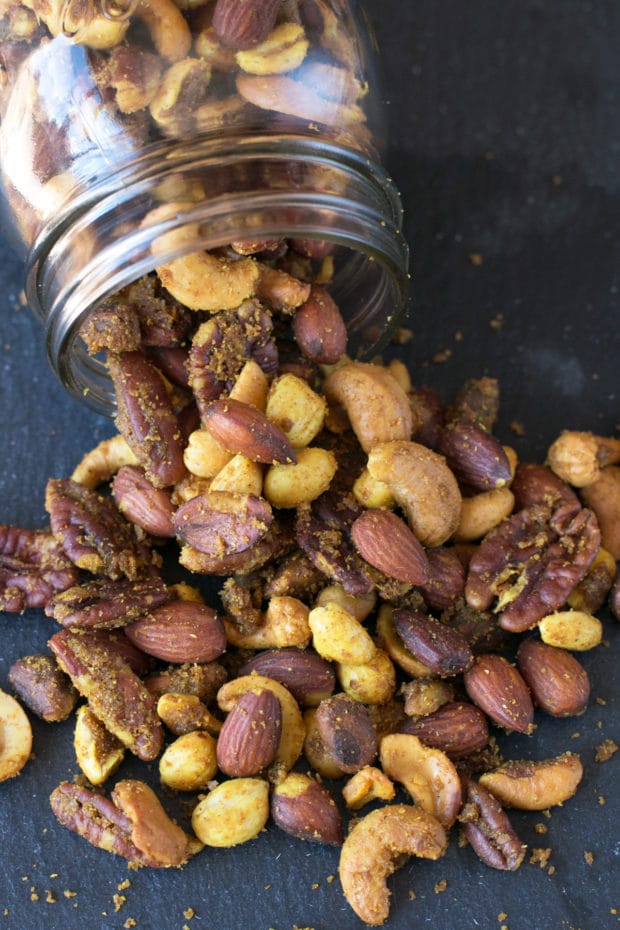 Are you a snacker? I 100% AM.
My days are mostly spent grazing instead of eating a full breakfast and lunch. The only true meal I like to leave room for every day is a ridiculous, typically carbo-loaded, dinner.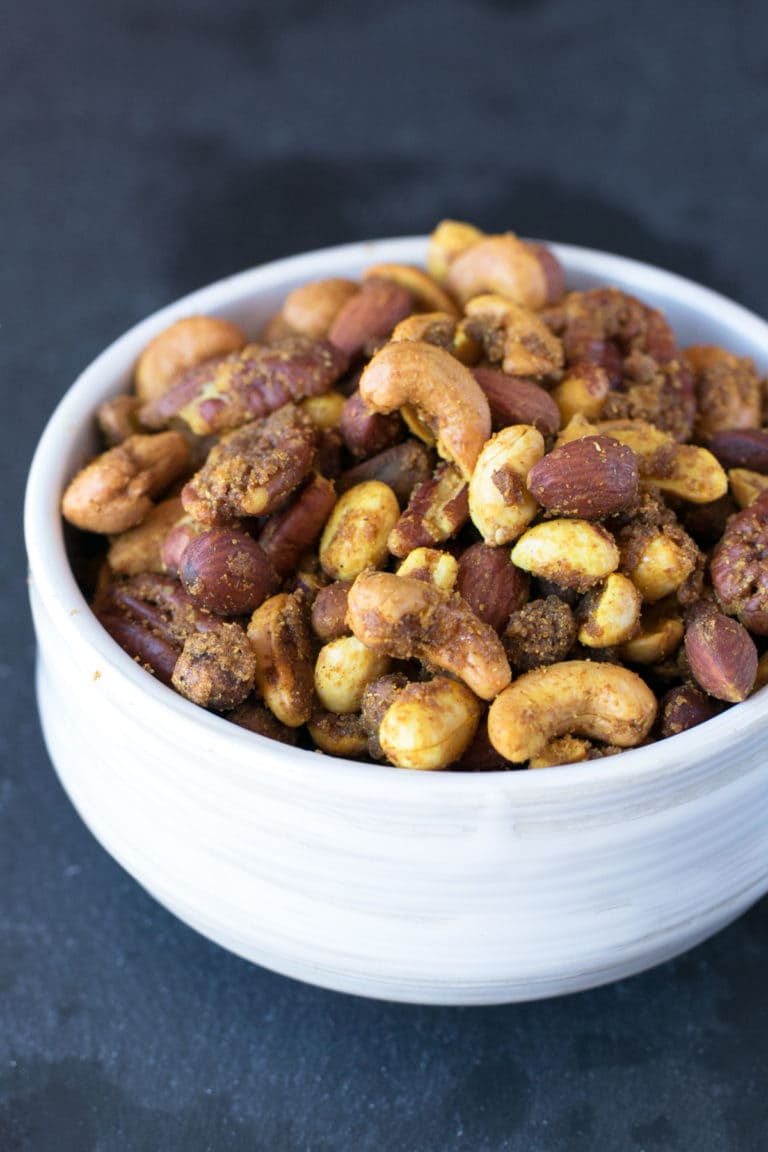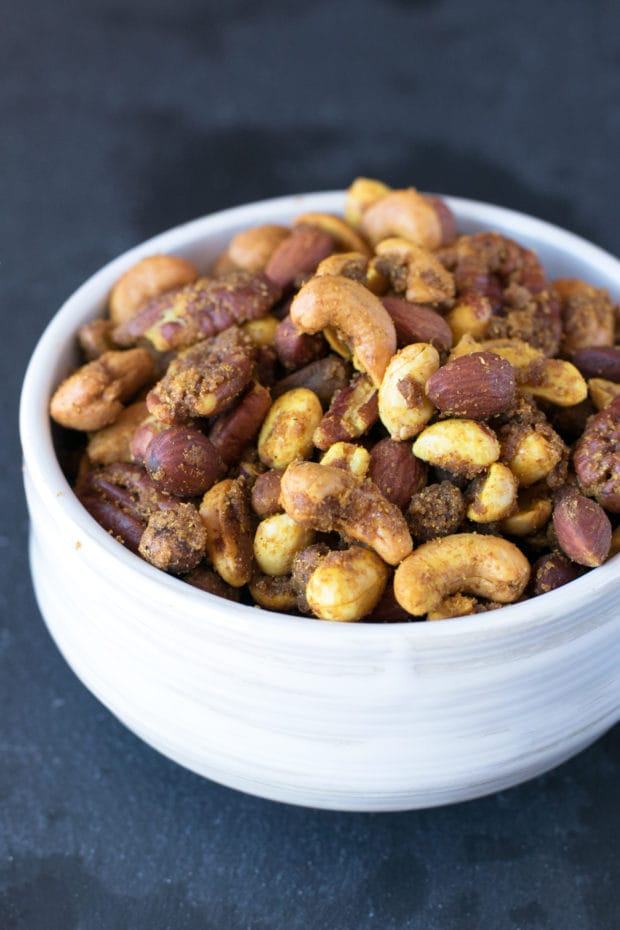 You only live once, right?
Sometimes I'll get the urge to dig into a giant fried chicken sandwich at lunchtime, but most days I'm sitting with a plate of varied nuts, fruits and other snacks, grazing whenever I feel like it.
I've always been a grazer (probably because I generally work through my lunch hour and hate eating the first moment I wake up) so finding snacks is a constant quest for me.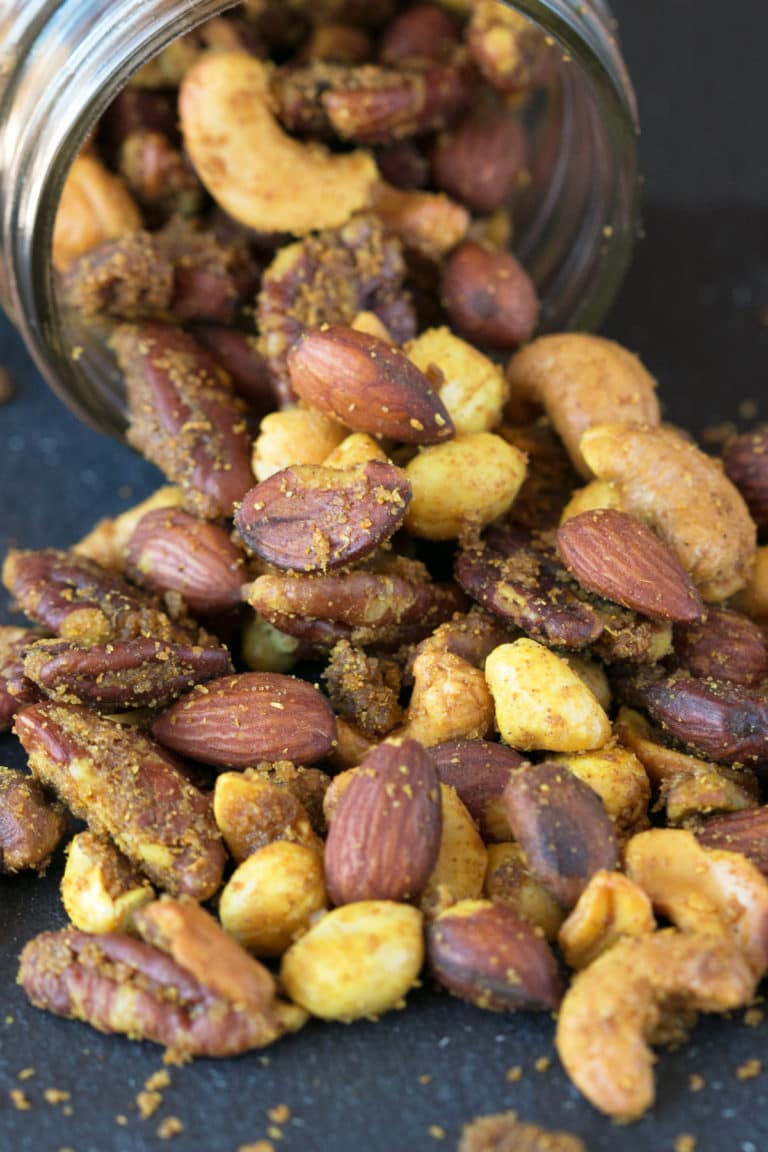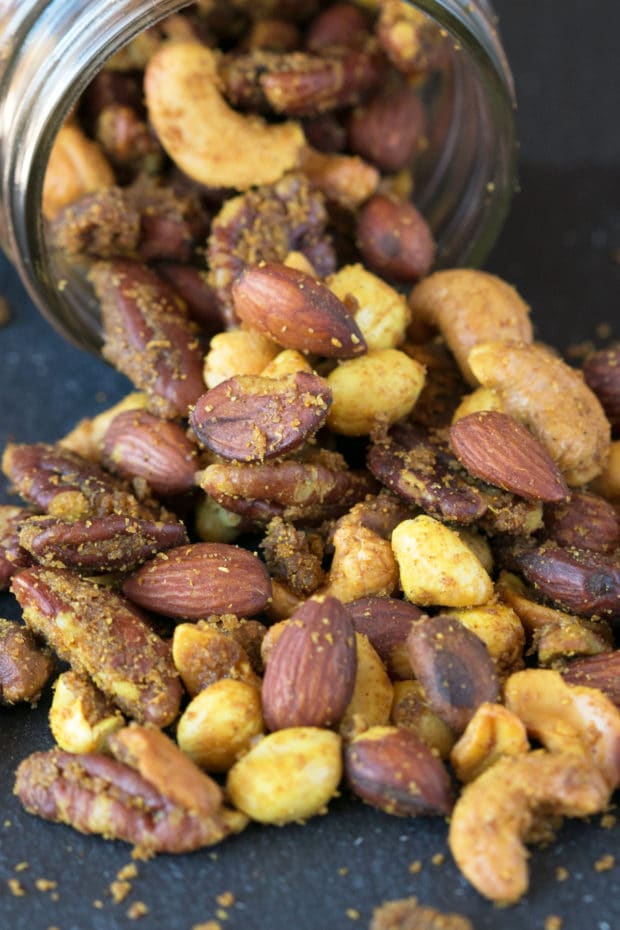 Quest, yes I said "quest". It's that serious for me, damnit.
I've also been on a quest recently to find more way to use curry in my menu planning. For example, those curry ricotta gnocchi I made, or the roasted curry potatoes. Heck, even those coconut shrimp with a spicy curry dip I made wayyyyyy back when.
Something magical happened the other week. The quest for curry and the quest for snacking merged. Out popped the idea to make some sort of curry snack mix to satiate my hunger and my curry-lust!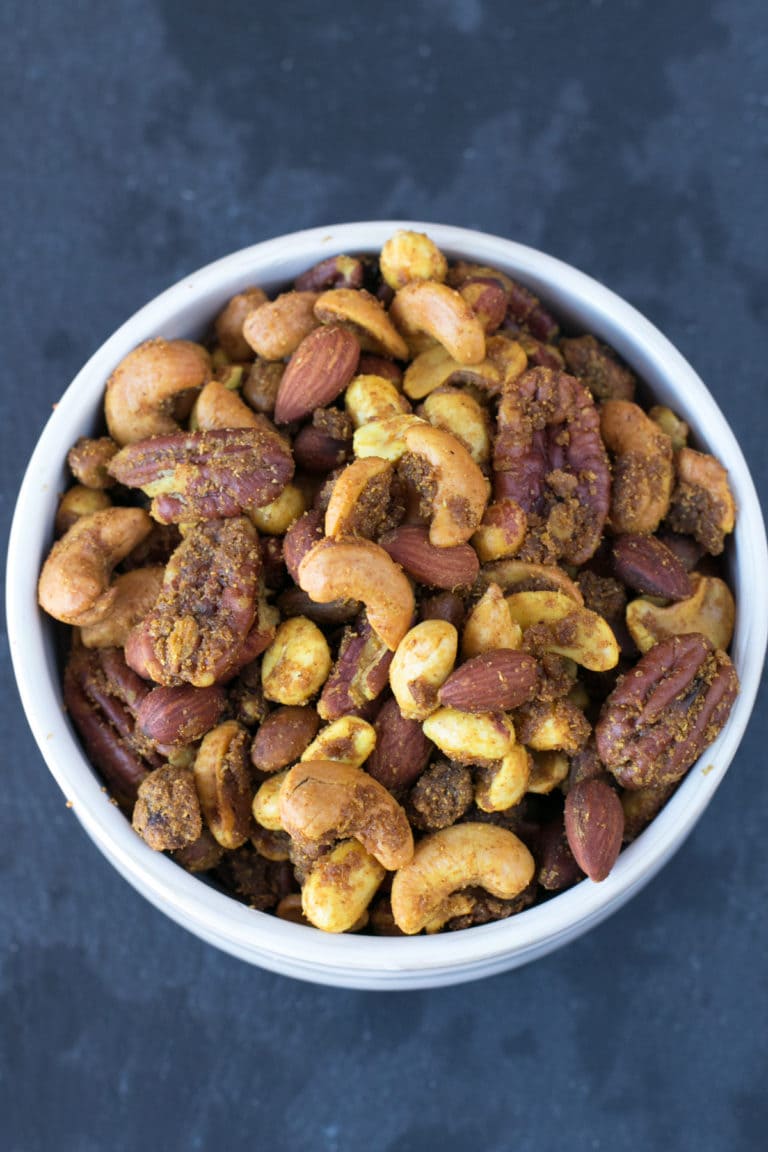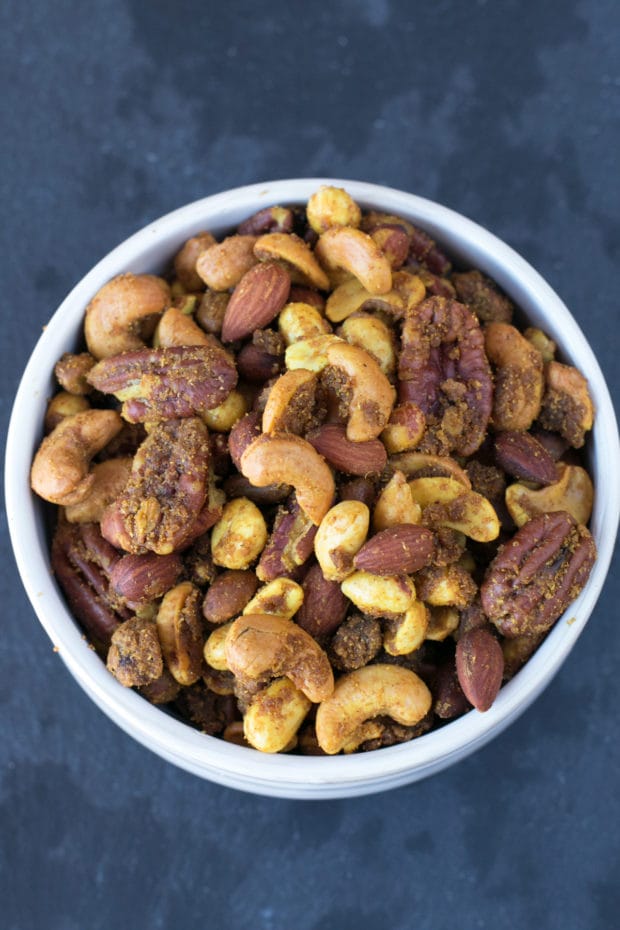 I LOVE the variety of nuts in this mixture. I personally can never decide what my favorite nut is whenever I am asked. Cashews, pistachios, almonds, walnuts… They all tickle my fancy in their own special way. So why not throw them all into a nut mixture so I can have the best of all the different nuts I love?
This nut mix has every nut you love, already making it delicious, but then it's seasoned with curry, spices and a dash of sweetness from some brown sugar. The sweet and savory coating on the nuts brings out each nut's unique flavor in an even more intense way, pairing beautifully with the spices and sugar.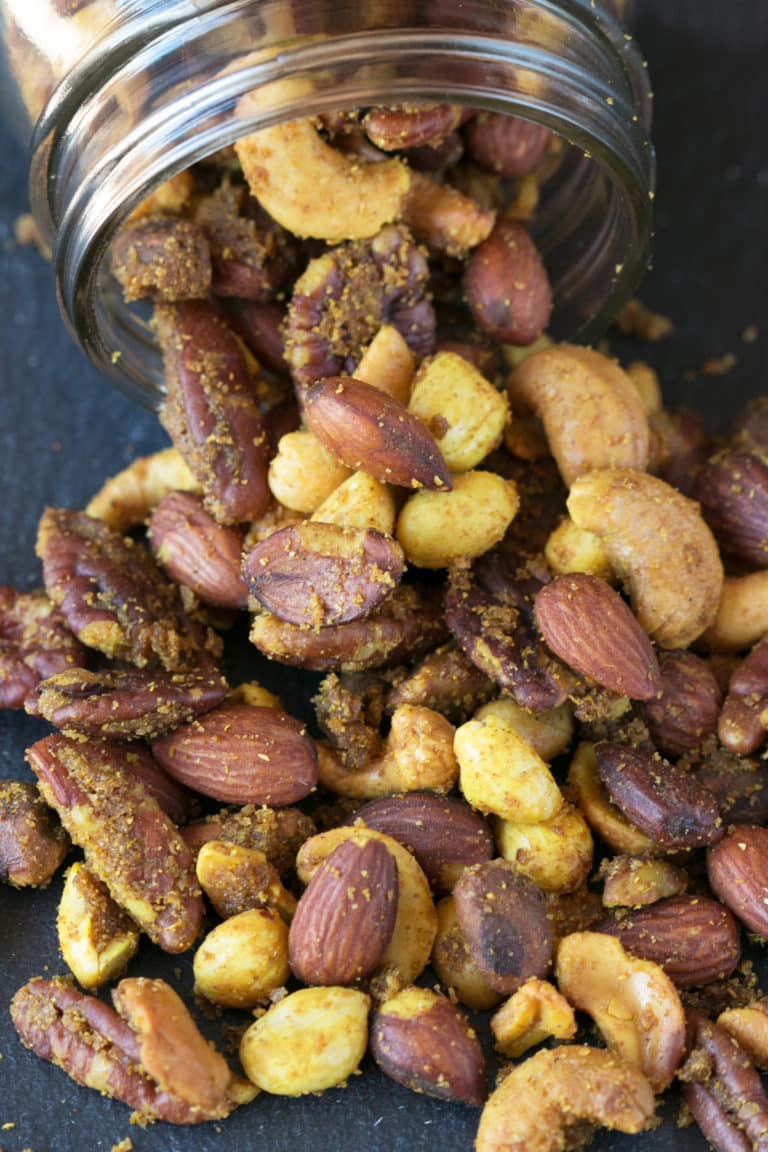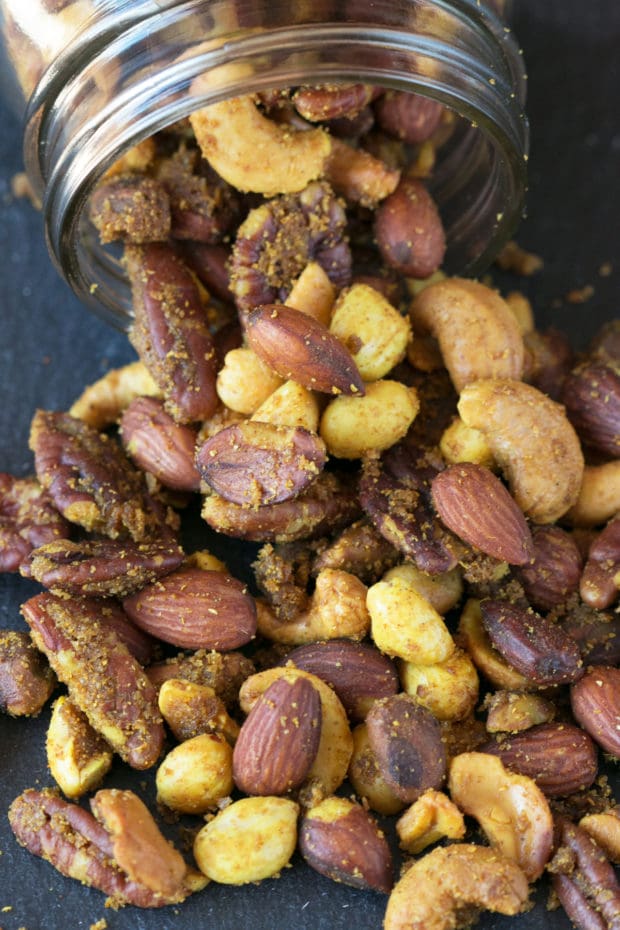 You won't be able to stop yourself from reaching for handful after handful once you take your first curry-filled bite!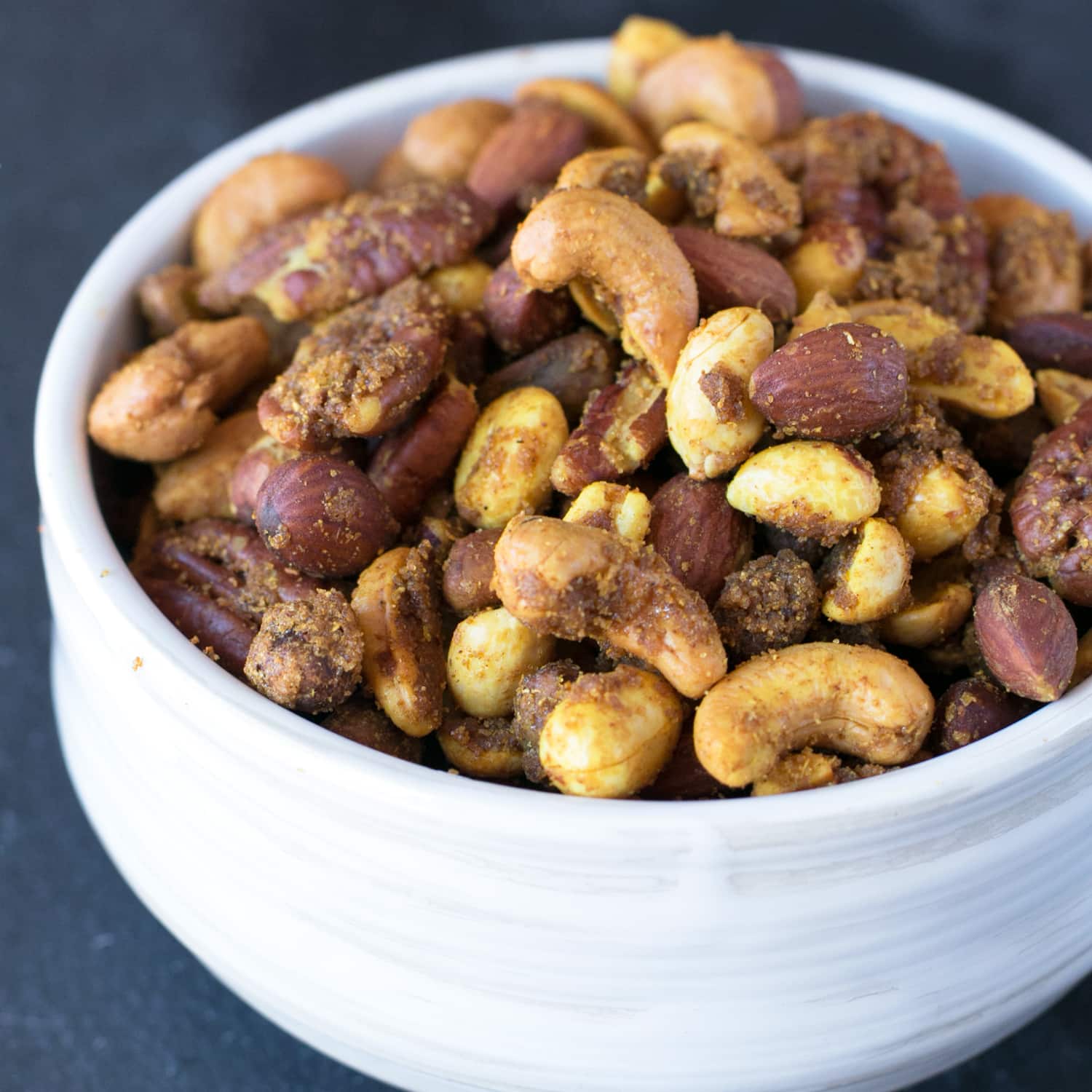 Curried Nut Mix
Sweet, spicy and full of a variety of nuts, this mixture is a great way to shake up your snack routine!
Ingredients
1 cup cashews
1 cup almonds
1 cup pecans
1/2 cup pistachios
1/2 cup unsalted peanuts
4 1/2 Tbsp unsalted butter
1/2 cup brown sugar
4 Tbsp curry powder
1/2 tsp salt
1 tsp cumin
1/2 tsp cayenne powder
Instructions
Preheat 300 degrees. Line a rimmed baking sheet with parchment paper.
In a large bowl, stir together nuts. Set aside.
In a small saucepan, melt butter with brown sugar, curry powder, salt, cumin and cayenne powder over medium heat. Stir until sugar dissolves.
Pour butter mixture over nuts and stir to coat. Spread mixture out on lined baking sheet.
Bake for 25 to 30 minutes until brown, shaking occasionally.
Let cool and store in an airtight container.
Pin this Curried Nut Mix recipe for later!