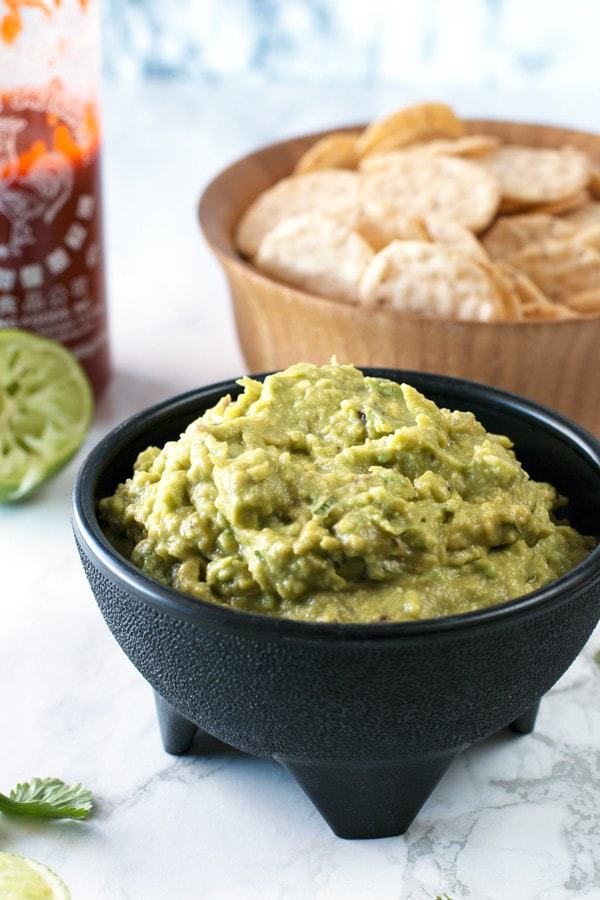 One thing everyone should know about me – guacamole is my favorite food. I mean, I love pasta and chocolate and cookies and, well, everything else come to think of it… But that one food that I can't live without?
Oh yea, it's definitely guacamole.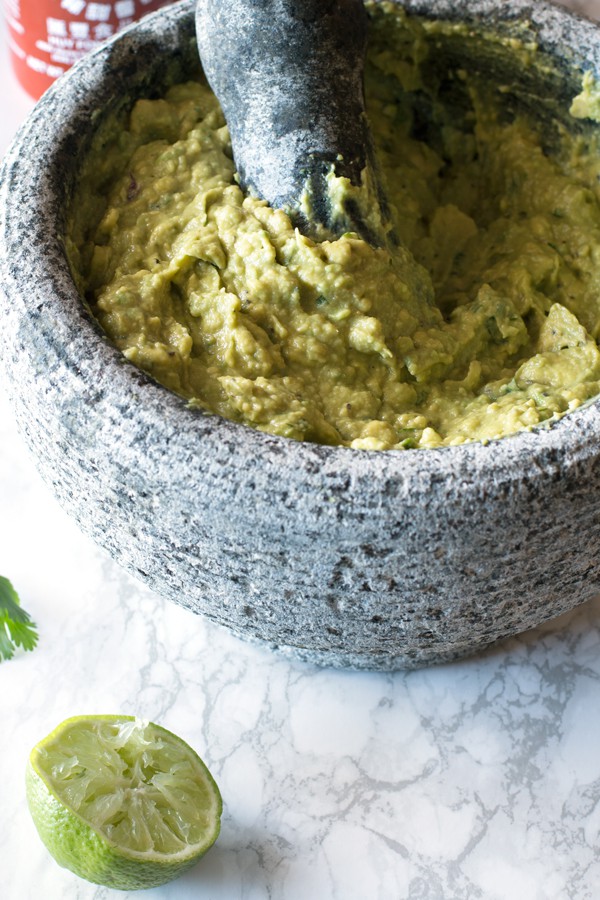 To tell you the truth, I really don't get tired of the same type of guacamole over and over again (Chipotle guacamole? OMG just dump me in a vat of that stuff). However, lately I've been feeling a bit burnt out, a bit overwhelmed, and a bit tired of the same ol', same ol'.
It's a rut I tend to hit every once in a while, when things align just right and the feeling of being burnt out seeps into my food preferences. I am what you would call an emotional eater, though instead of inhaling everything I see, I crave very specific things (like Oreos with peanut butter or crispy Brussels sprouts with honey Sriracha glaze).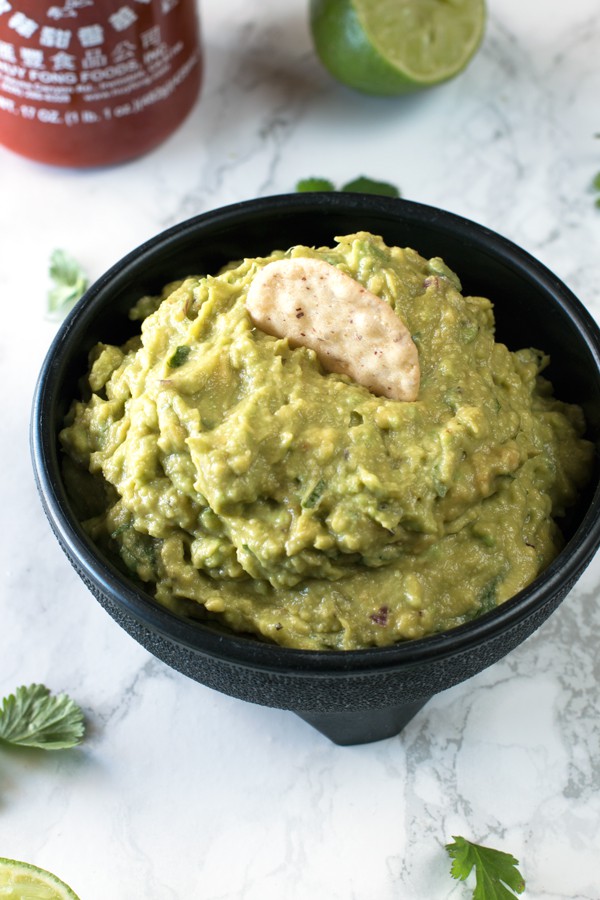 This time, I was craving guacamole. I HAD to have it. But Chipotle guacamole wasn't calling to me like it usually does…
Then someone jokingly said, just make an Asian guacamole or something (he doesn't like when my cravings aren't easily solved, because hangry Meghan might come out…).
After a couple minutes, I was like, why don't I make an Asian guacamole?! Best. Idea. Ever.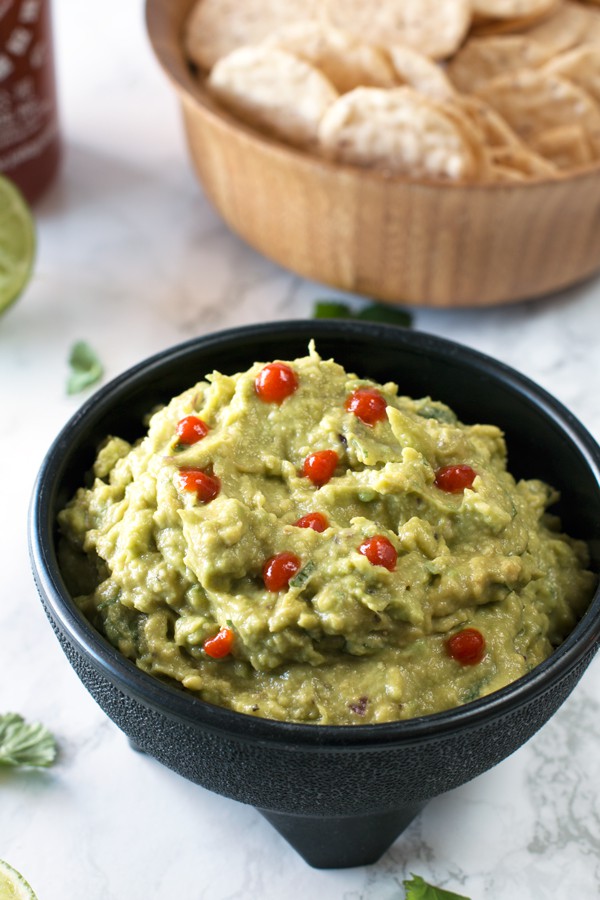 This guacamole is the perfect balance of the traditional flavors you know and love, like lime, cilantro, and red onion, mixed together with a few surprising ingredients – sesame oil, soy sauce, and Sriracha. The flow of flavors in this guacamole is crazy – at first you are tasting what you think is a traditional guacamole but then the heat and sesame flavor creep in and leave you saying "WHOA, that is awesome!"
Grab some rice crackers and dig in!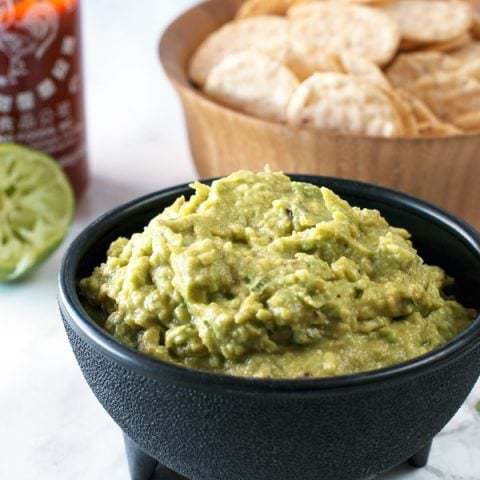 Asian Guacamole
Additional Time:
5 minutes
Guacamole gets amped up with a hint of Asian flair from soy sauce, sesame oil, and Sriracha.
Ingredients
5 large avocados, removed from skin and pitted
1/4 cup chopped red onion
1 tsp soy sauce
1 tsp sesame oil
1 1/2 tsp Sriracha hot sauce
1/8 cup chopped fresh cilantro leaves
1/4 tsp salt
1/2 tsp freshly cracked pepper
Instructions
In a large bowl (or molcajete if you have one), smash avocados with the back of a fork until you reach a desired consistency. I prefer mine to be smoother, but some like it really chunky!
Stir in red onion, soy sauce, sesame oil, Sriracha, cilantro, salt, and pepper. Serve immediately with rice crackers.
Pin this
Asian Guacamole recipe
for later!