Chicken Avocado Pesto Stuffed Shells
Chicken Avocado Pesto Stuffed Shells are a great way to use up that leftover chicken! With two types of cheeses, pesto, and creamy avocado, this chicken pasta dish is packed with flavor. The melt-in-your-mouth texture makes it the decadent, warm-you-up-from-the-inside-out dish you are craving this winter.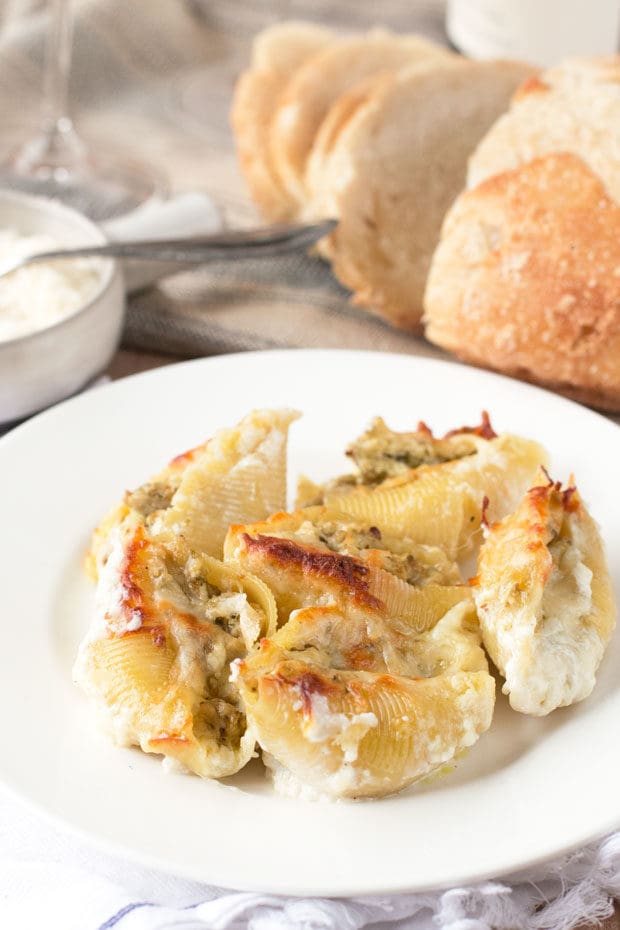 I always have leftover chicken hanging around in my refrigerator. Whether it's from a rotisserie chicken I bought, a roasted chicken I made, or just some shredded chicken breast that I intended to put on a salad (no really, I did mean to….), there's always a container lingering on my refrigerator shelves.
You end up running out of things to do with leftover chicken faster than you think.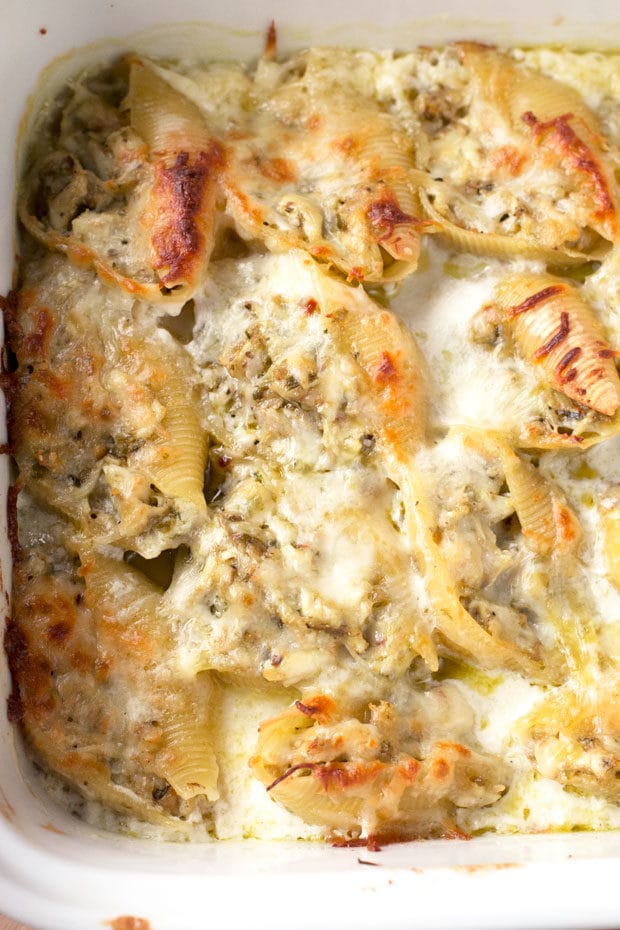 This pasta has been my winter savior dish for the past couple of weeks (honestly I can't stop making the dang thing)! It's warm, filling and flavorful.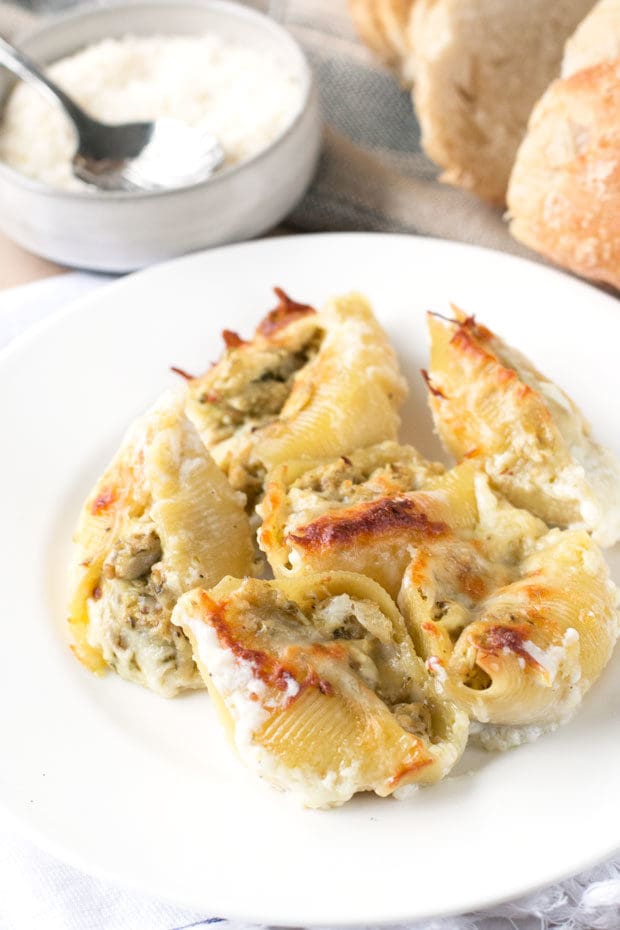 Pesto chicken is always a home run for me. That strong sauce always pops on my taste buds with just the right about of fresh zing and savory flavor. This particular dish happens to be much improved with the addition of creamy avocado.
Yes the dish is already creamy with the sauce and the ricotta nestled inside those giant stuffed shells. BUT the avocado makes the pesto chicken even creamier. The chicken mixture becomes almost silky in texture.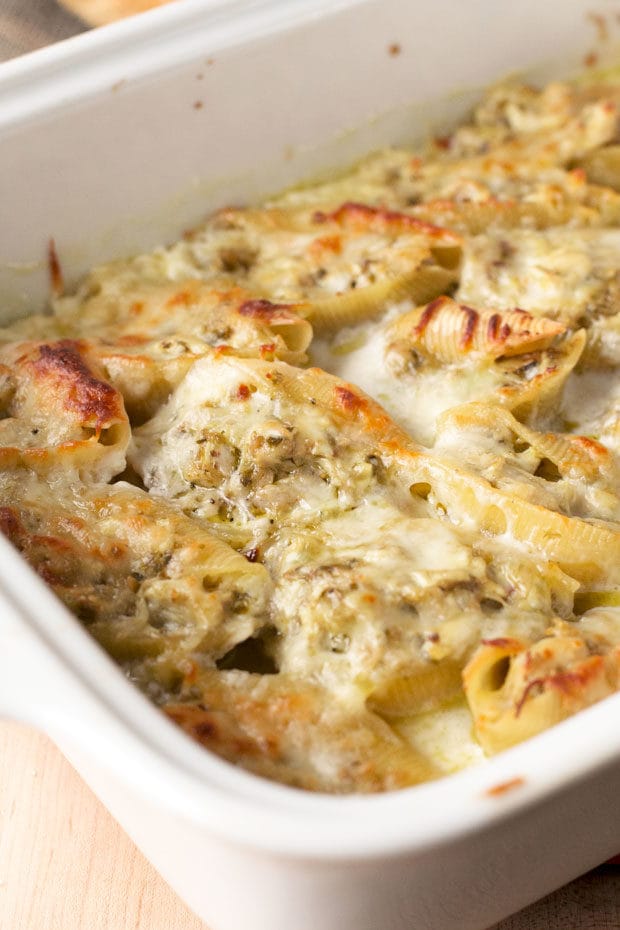 Like, a melt-in-your-mouth-wanna-slap-your-momma level of creamy deliciousness.
Yea, for real. That level of deliciousness.
Plus you even get a sneaky helping of something healthy inside this baked dish! The avocado hides so well inside the dish, no one would even know it's there.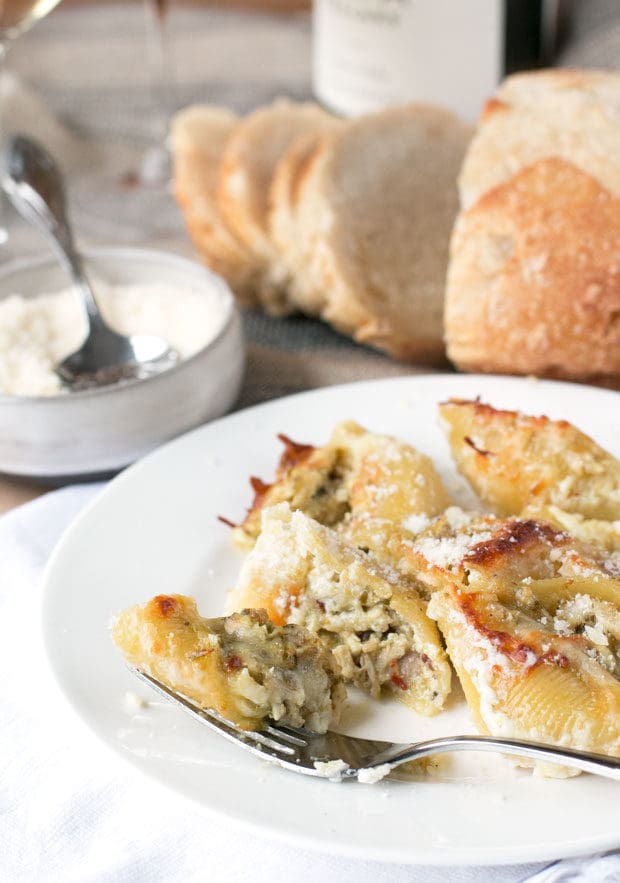 But trust me, everyone will be asking for the secret ingredient to this cheesy, creamy baked goodness… All you have to do is serve it all up with some crusty bread and white wine!
Instant wintertime dinner success.