Main Dish
This is the one meal that gathers people around the table the most. I'm talking weeknight meals, dinner parties, and holiday gatherings. The big show. The one meal you want to really pour your heart and soul into.
When I think about some of my favorite memories, they were made around the recipes you'll find below.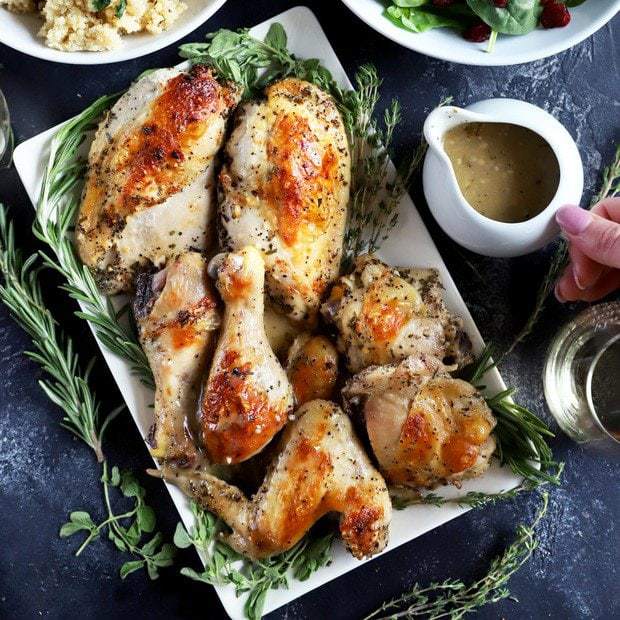 Roasted Chicken with White Wine And Fresh Herbs
Roasted Chicken with White Wine & Fresh Herbs is an easy weeknight meal that can double as the perfect dinner party meal. Breaking down the chicken and cooking it in pieces makes the cooking time faster and the skin nice and crispy!
most popular