Please note this post contains affiliate links.
BBQ Short Ribs Chipotle Fondue is just the spin on classic fondue that you need to indulge in at your next gathering. The recipe itself is insanely easy to make, plus it's packed with extra meaty flavor! Pair it up with your favorite dippers and enjoy the spicy flavor on the back of each bite.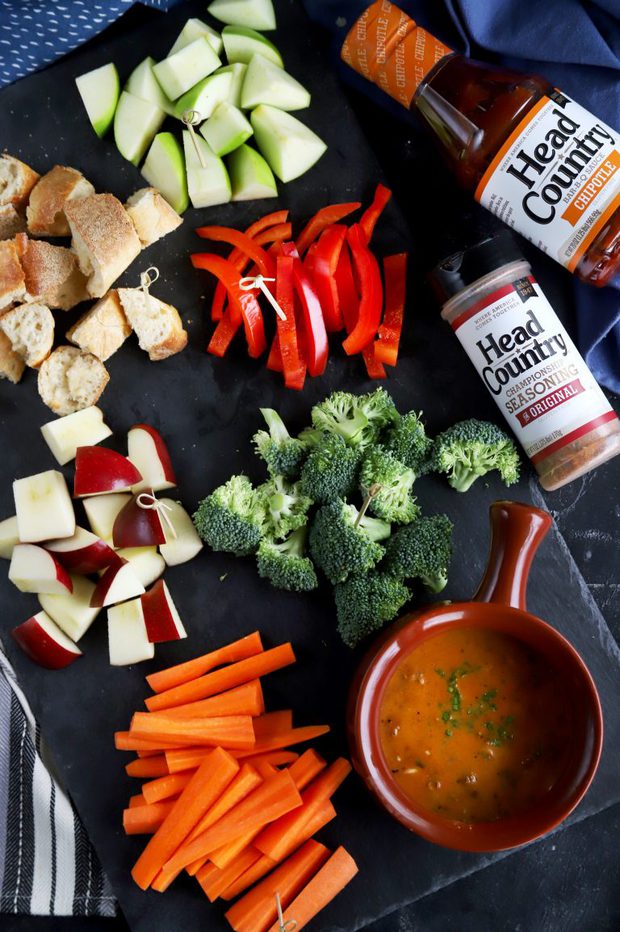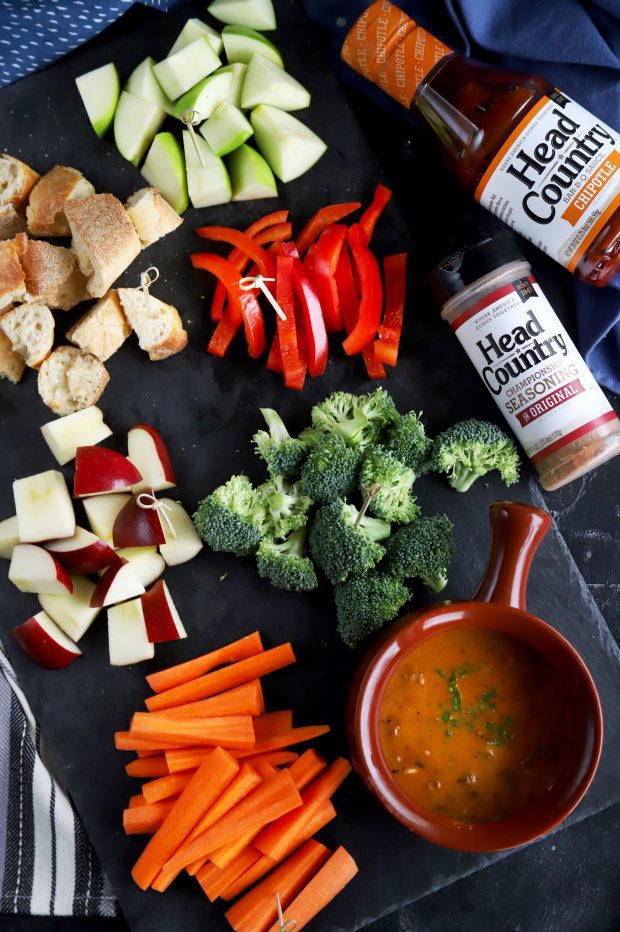 Disclosure: This post was sponsored by Head Country Bar-B-Q. As always, all opinions are my own. Thank you for supporting the brands that support Cake 'n Knife!
Today, I'm bring that fancy schmancy fondue right to the comfort of your own home – and you don't even have to worry about buying one of those fondue sets.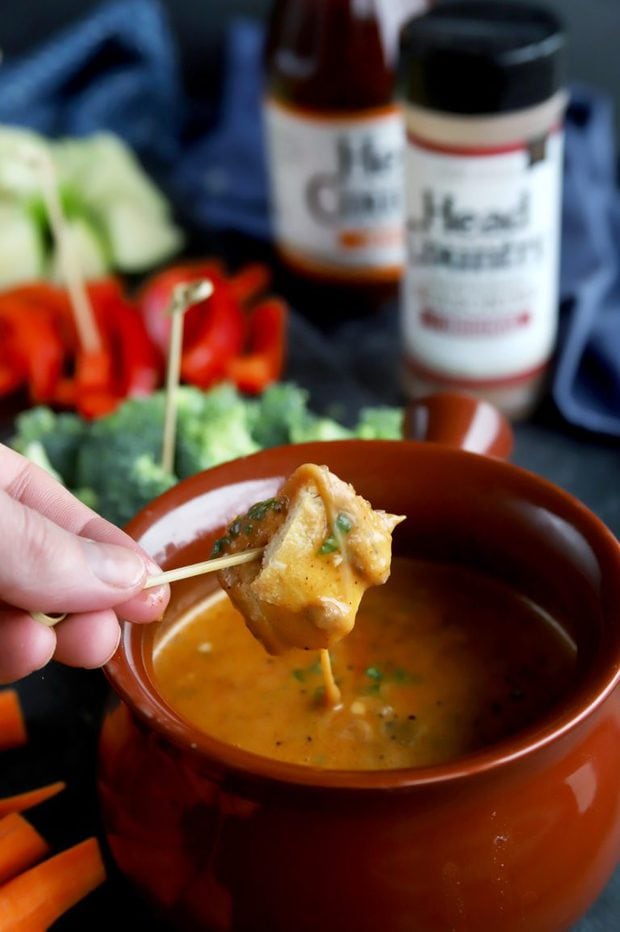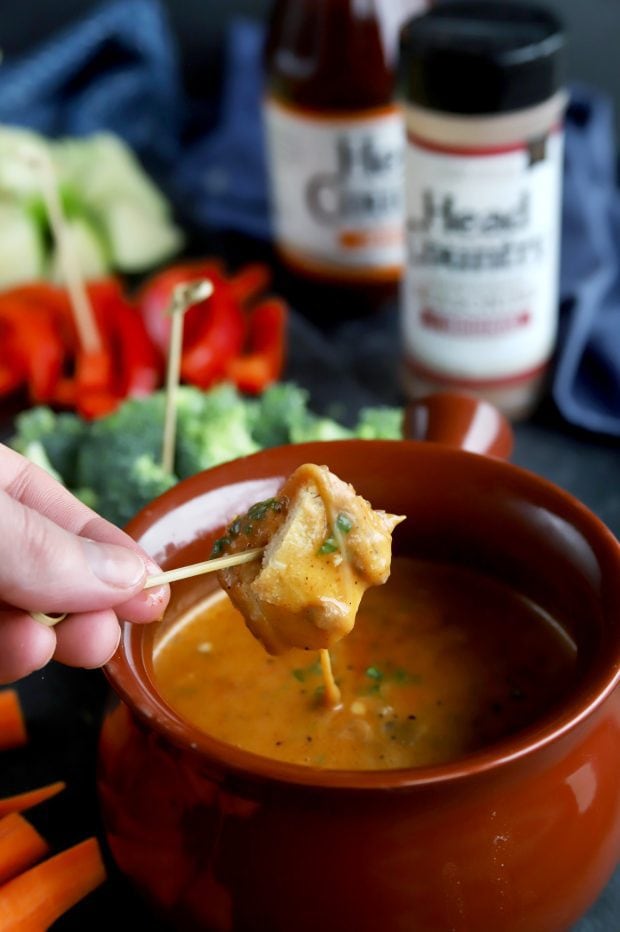 I remember the first time I had fondue was at dinner before a homecoming dance in high school. Of course, I knew what fondue was, but I had no idea that cheesy goodness would have so much extra flavor!
I thought it would just taste like melted cheese, but holy moly, it tasted even better than that.
And that's saying something, because melted cheese is ALWAYS tasty.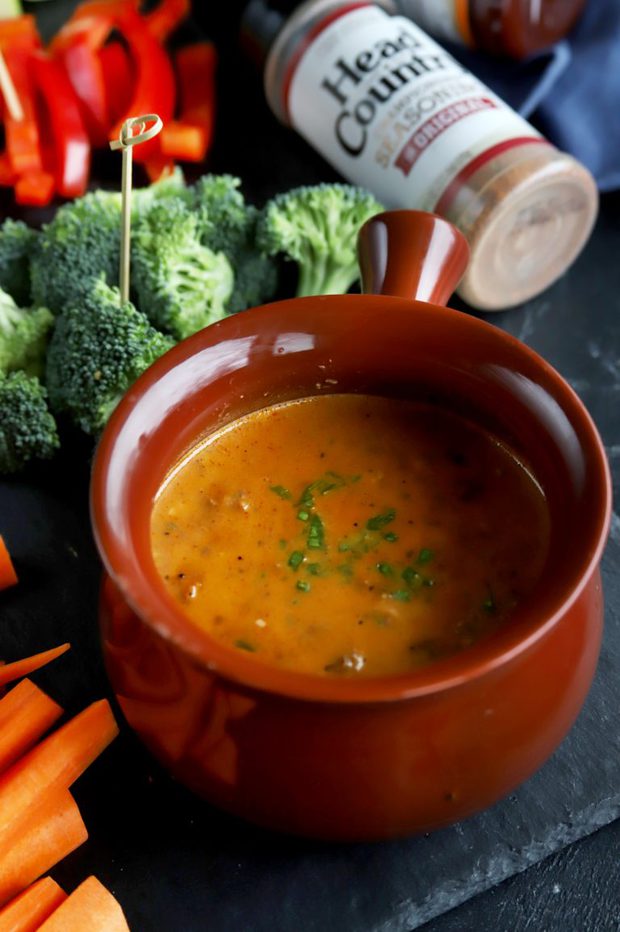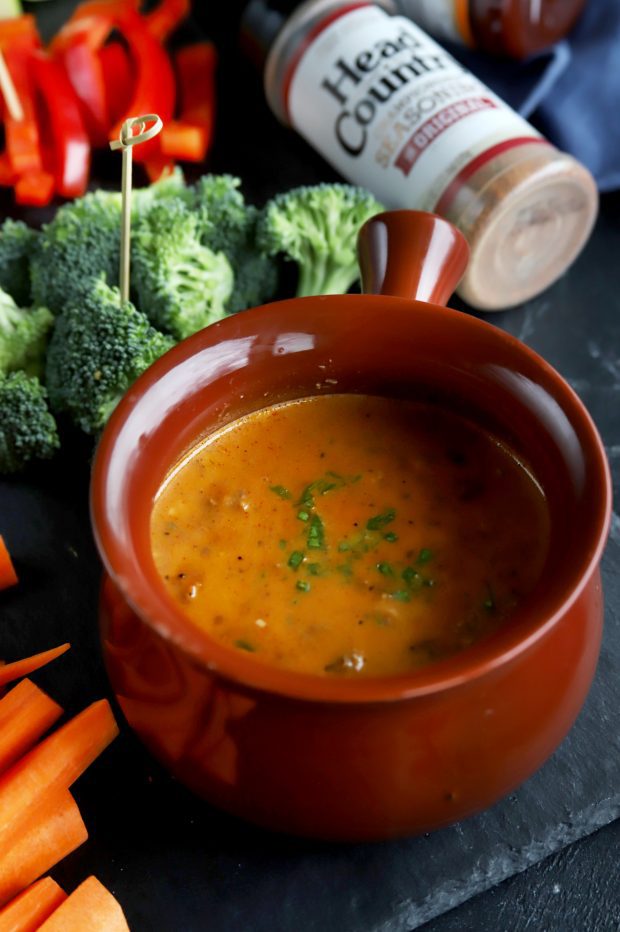 Please note that some of the links below are affiliate links. If purchases are made via these links, I will receive a small commission.
Fondue was always something that seemed too fancy for me to make at home, but now, that's all changed. Who knew it could be so easy?!
This is one of those recipes that I pull out when I want to treat myself and my friends. It's so easy to make so you don't feel like you are slaving over the stove, but the result is seriously impressive.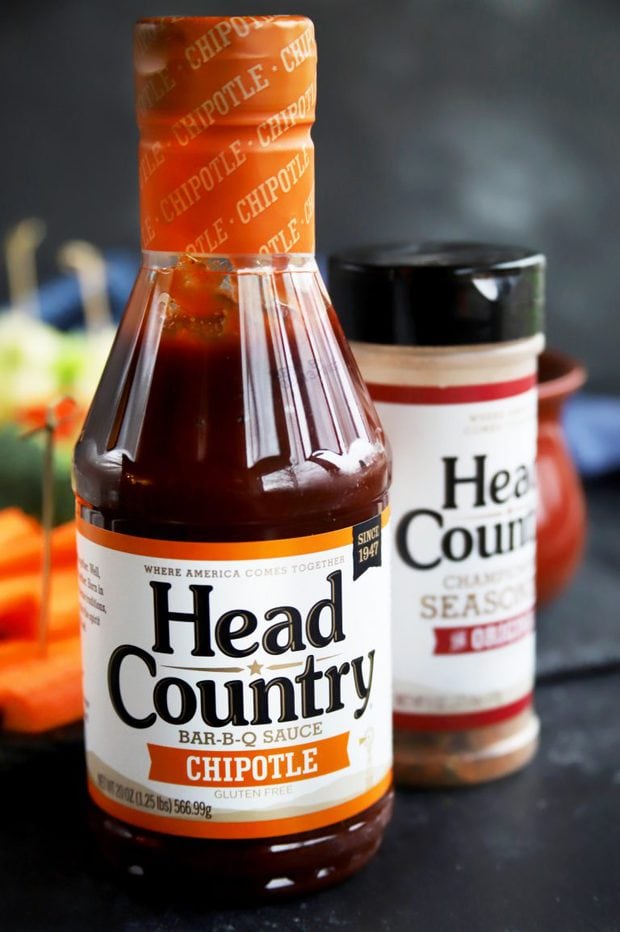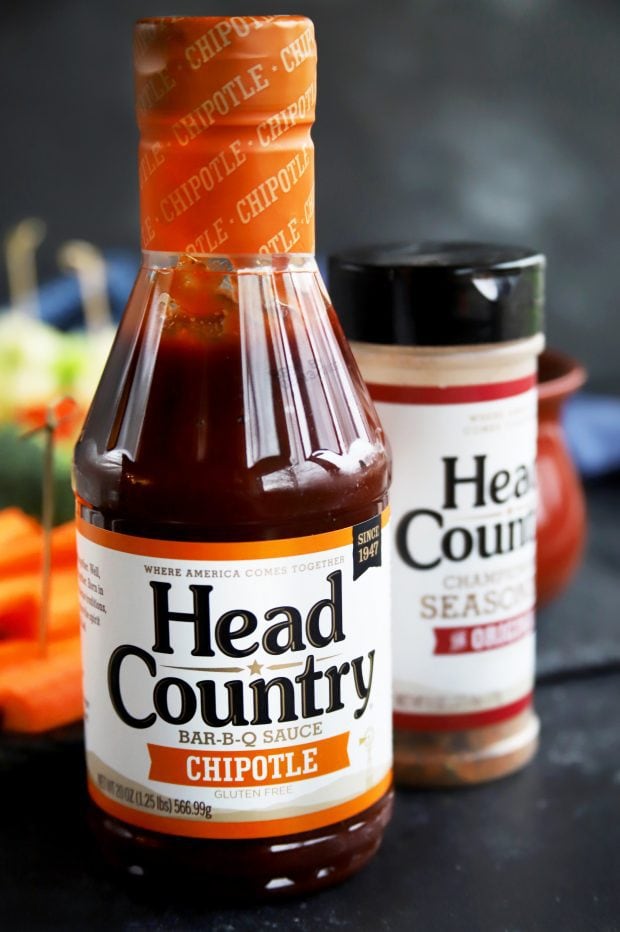 Not to mention, there's nothing more fun than gathering around a warm bowl of cheesy goodness! With a variety of dippers, you can make it fun as well as seasonal by using whatever vegetables happen to be in season. Pretty much every single vegetable goes with this fondue.
Instead of simply making a bowl of melted cheese, this mixture is oh-so much more than that.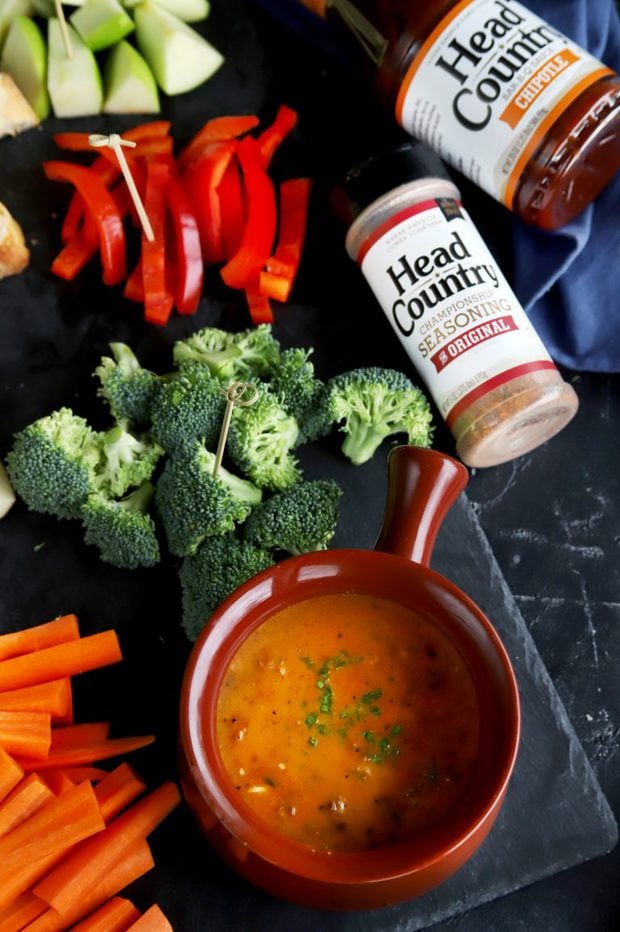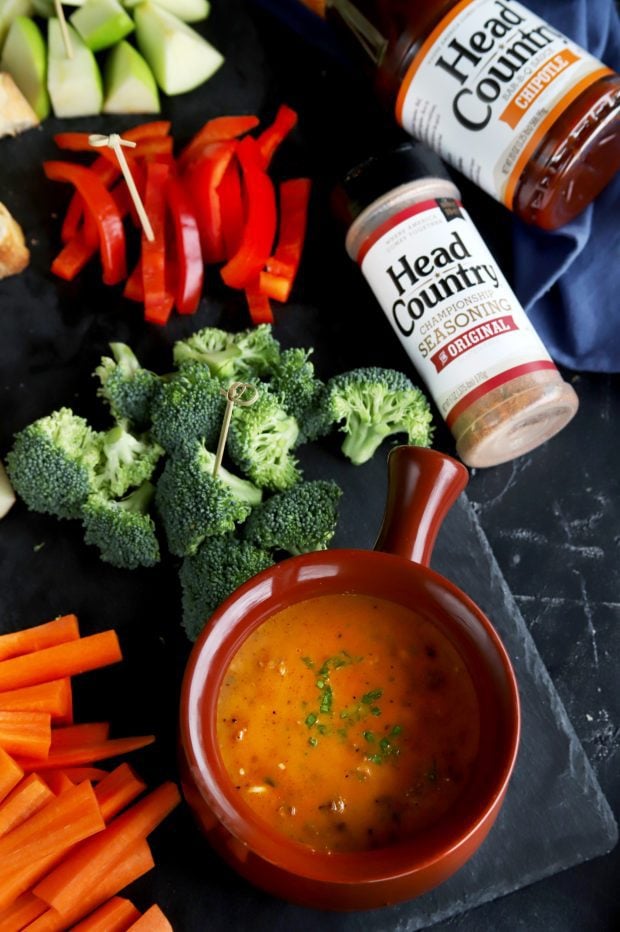 It starts with a pairing of a couple different cheeses along with a light pilsner beer. The big flavor comes from my favorite Head Country chipotle BBQ sauce. This sauce is spicy and smoky from the additional of savory chipotle peppers, with a touch of spices and a little hint of sweetness. In addition, I added in some High Plains Heat Championship Seasoning from Head Country for an extra burst of heat and flavor.
Every single bite has a little bit of smoky heat on the end that is absolutely divine. Especially when you factor in that meaty goodness from the short ribs.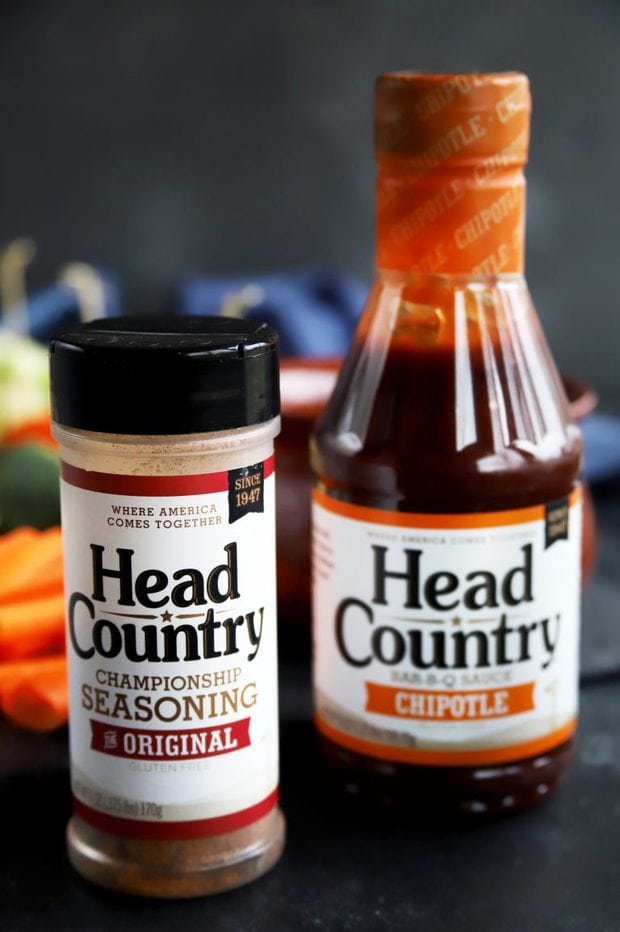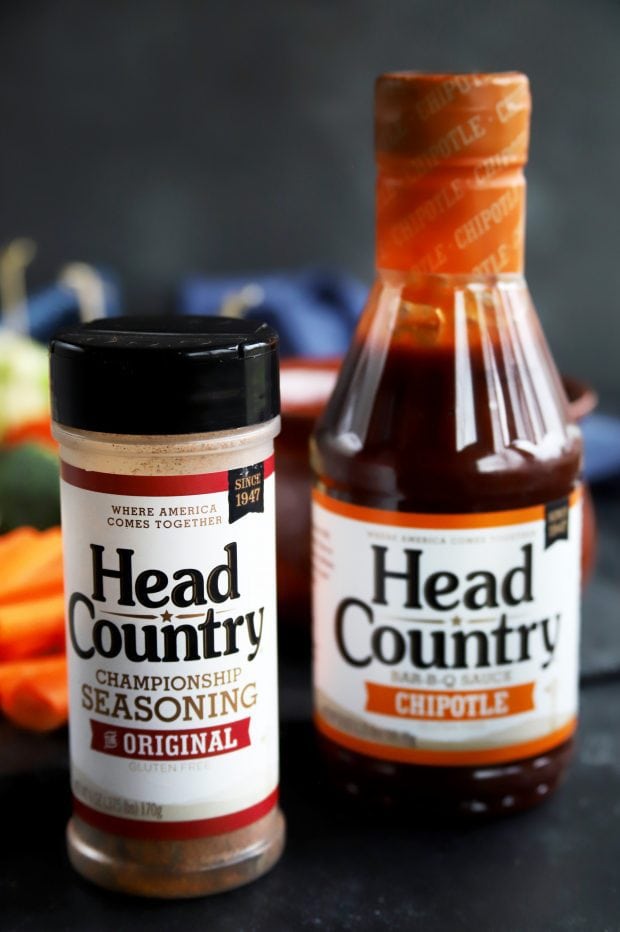 Each and every element that comes together in this fondue makes the flavor magical. Everyone will be gobbling up every single bite!
Pro Tip: If you don't have any short ribs cooked, throw about 1 lb boneless short ribs in the Instant Pot with 2 cups beef broth and 1 cup Head Country Chipotle BBQ Sauce to make your own BBQ short ribs. Cook on High pressure for 45 minutes and do a quick release. Then chop it all up! You'll have enough for this recipe PLUS enough leftover to make a bomb diggity sandwich for lunch the next day!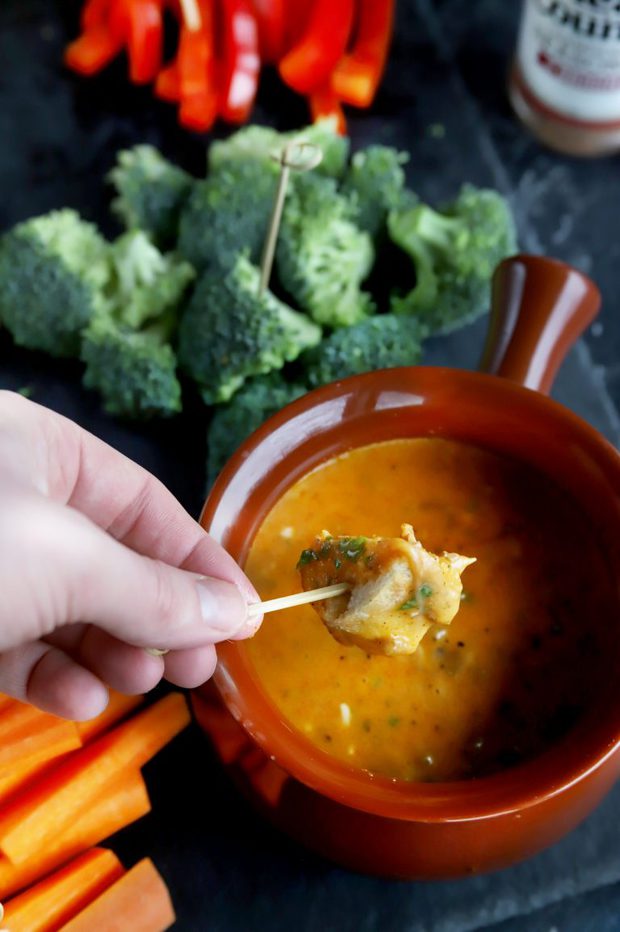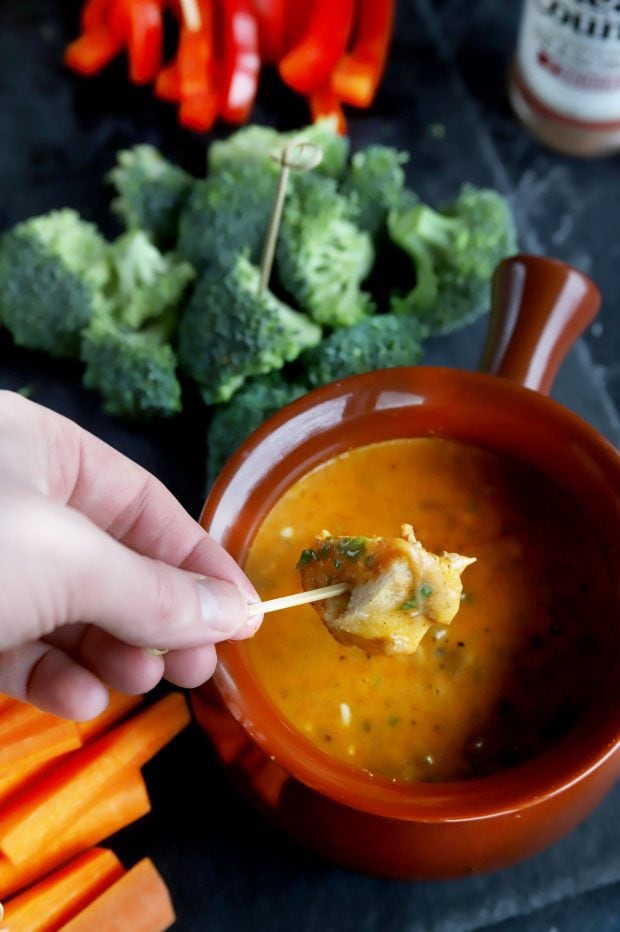 This Recipe's Must-Haves
Obviously, to make this recipe, you need to get your hands on Head Country Chipotle Bar-B-Q Sauce and Head Country Bar-B-Q High Plains Heat Championship Seasoning. They are the two ingredients that elevate plain ol' cheese fondue to something truly special.
To make this fondue, you can use a double boiler. However, that is one of those tools that you probably won't use very often. Therefore, you should simply reach for a saucepan and mixing bowls! You can use any one of those bowls inside a smaller saucepan to whip up this recipe.
Don't forget a sharp chef's knife to chop up all the dippers as well as the short ribs that go in the fondue!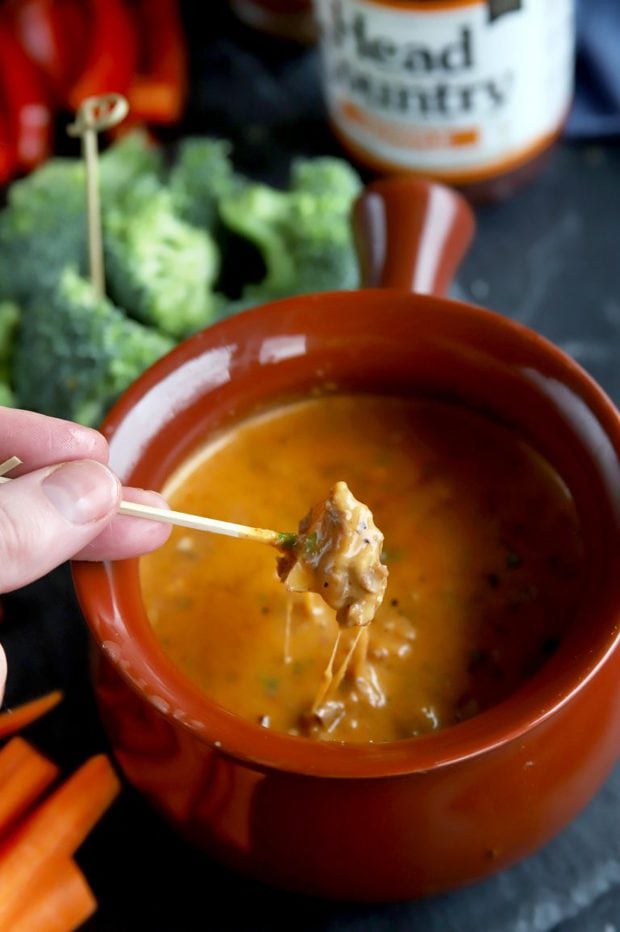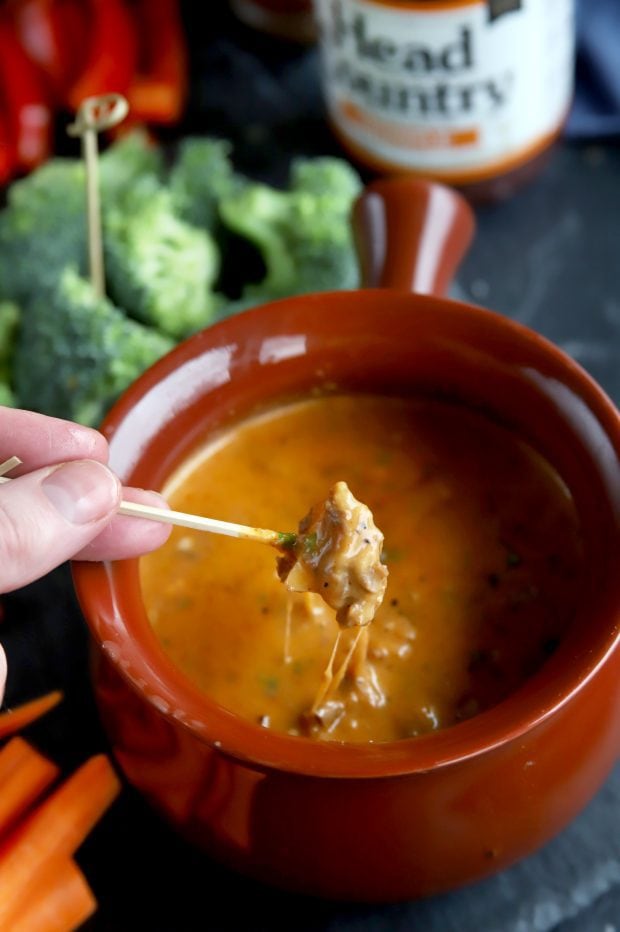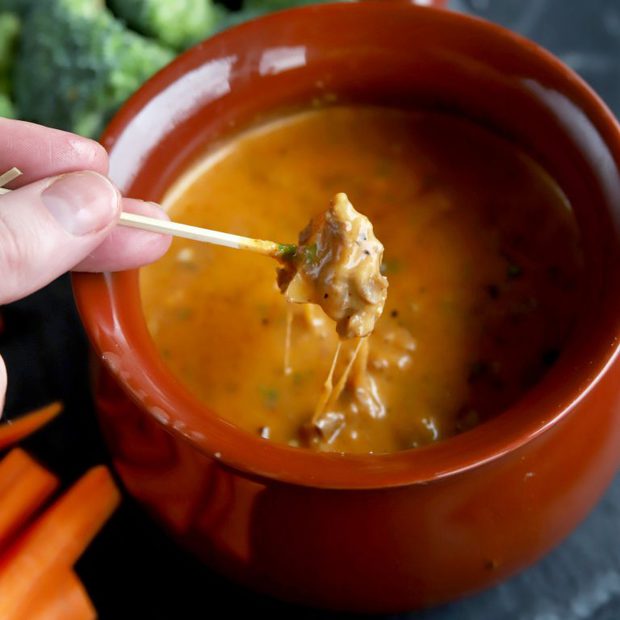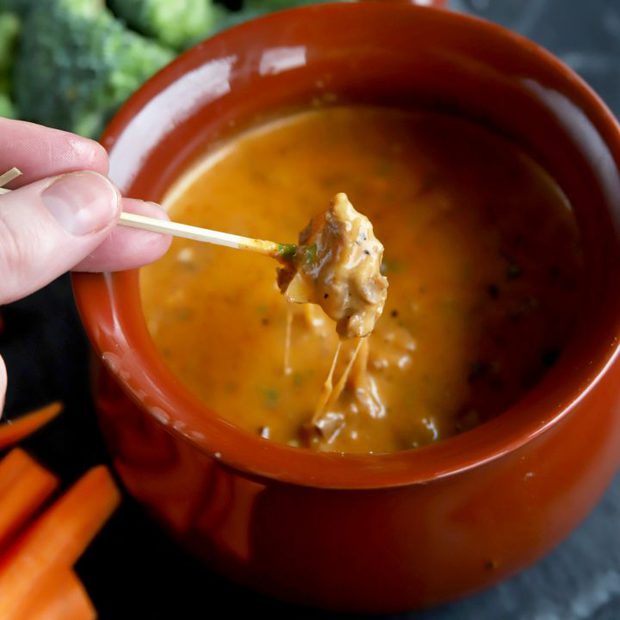 BBQ Short Ribs Chipotle Fondue
Fondue made at home?! Yes it's totally doable! This easy recipe has a BBQ short rib twist, making it extra hearty and with a zing of spice.
Ingredients
3 oz sharp aged cheddar cheese, shredded medium-fine
2 oz Swiss cheese, shredded medium-fine
4 oz pilsener beer (I used New Belgium Pilsener)
1/2 tsp chopped garlic
1/2 tsp Head Country High Plains Heat Original Seasoning
1/4 tsp smoked paprika
1/4 tsp black pepper
1/4 tsp salt
1 tsp Worcestershire sauce
1½ ounces Head Country Chipotle BBQ Sauce
2 oz homemade shredded cooked short ribs, chopped well
1/2 tsp chopped scallions, for garnish
Artisan breads, seasonal vegetables, apple slices, etc for dipping
Instructions
Add cheddar and Swiss cheeses to a small bowl, stirring to combine. Set aside.
Fill a small saucepan with about 2 inches of water. Place a metal bowl on top - make sure it is one that fits inside but doesn't touch the water. Essentially you are making a double boiler! You can use a double boiler if you have one as well.
Bring water to a boil over high heat. Reduce heat to medium and add beer to the metal bowl.
Add chopped garlic, Head Country High Plains Heat Original Seasoning, paprika, black pepper, and salt. Stir to combine.
Add 1/3 of the cheese mixture and stir in with a fork until the cheese is melted. Add another 1/3 of the cheese, mixing thoroughly with a fork.
Add the final 1/3 of the cheese and mix thoroughly until combined. Continue to stir until melted and combined well.
Stir in Head Country Chipotle BBQ Sauce and brisket until combined.
Pour into a warm serving bowl, and garnish with chopped scallions. I like to warm my oven safe serving bowl in a 350˚F oven for about 15 minutes or so before adding the fondue. This will keep it warm and to temperature!
Serve immediately with breads, vegetables, apples, and more.
Recommended Products
As an Amazon Associate and member of other affiliate programs, I earn from qualifying purchases.