Spicy Avocado Chimichurri Salsa
Spicy Avocado Chimichurri Salsa is a quick and easy salsa that breaks up the usual red-based salsa routine. It's chunky, spicy, and packed with herbaceous flavor that's impossible for anyone to resist!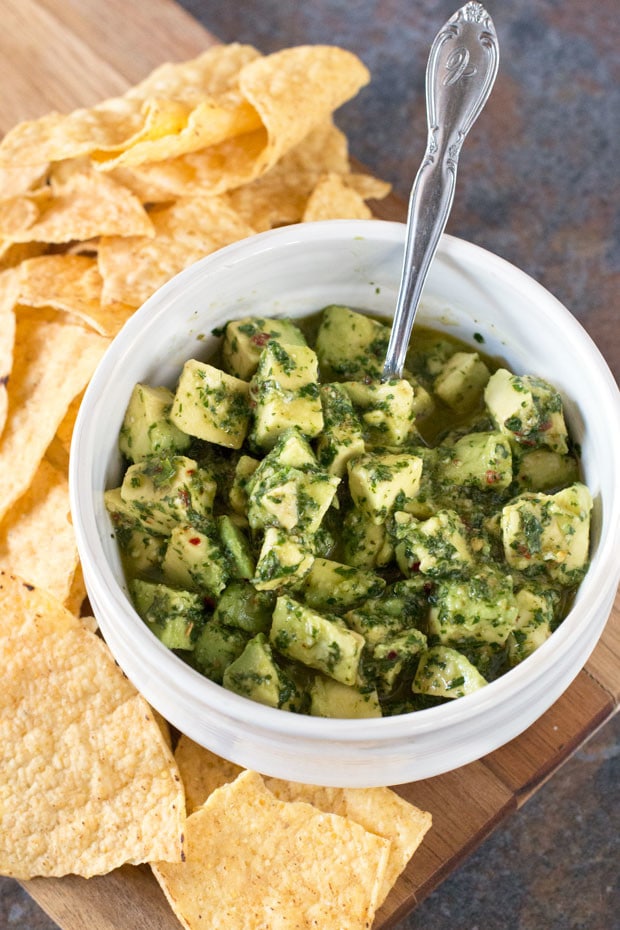 Hi! *waves* I'm back with another genius avocado recipe for Food Fanatic…
I used to be all about red-based salsas. It's the comfort food us Coloradans have all grown up with in Mexican restaurants throughout the state. The red restaurant salsas are always flavorful and have just the right touch of heat, but after a while, you feel like you've tasted them all. There's no wow factor that makes you sit up a little straighter and say "holy crap, now that's some good freakin' salsa!"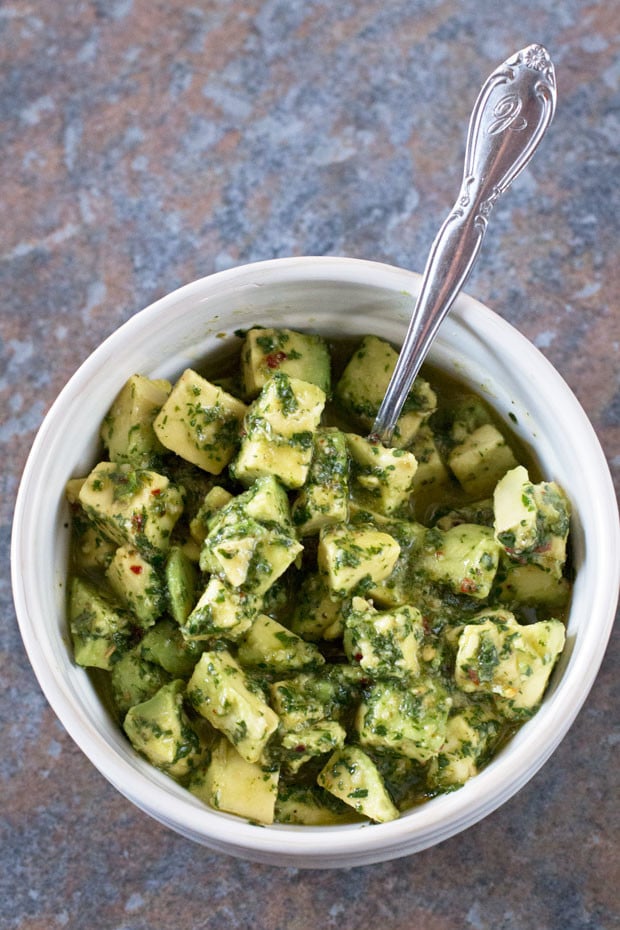 This was the main reason I converted to a guacamole addict. Why indulge in the same salsa over and over again, when I could seek comfort in a giant bowl of tasty guacamole?
That is, until now.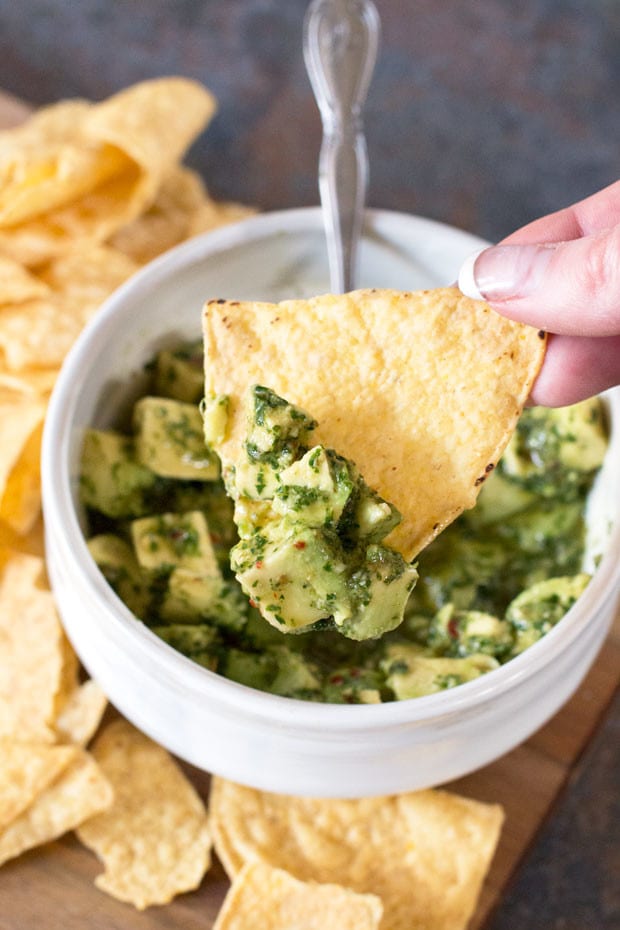 My friends, I have found the ultimate salsa to get you out of that restaurant-style salsa slump.
Spicy avocado chimichurri salsa is the happy marriage of a fiery salsa and a chunky guacamole. It's got the heat and fresh flavors of a typical salsa, wrapped up with big chunks of avocado that give you a smooth, creamy finish to every bite.
Not only does this salsa pair well with a classic chip and dip combo, it goes well with chicken, steak and even salmon. It's so versatile and it brings so much flavor to a plain ol' grilled chicken breast.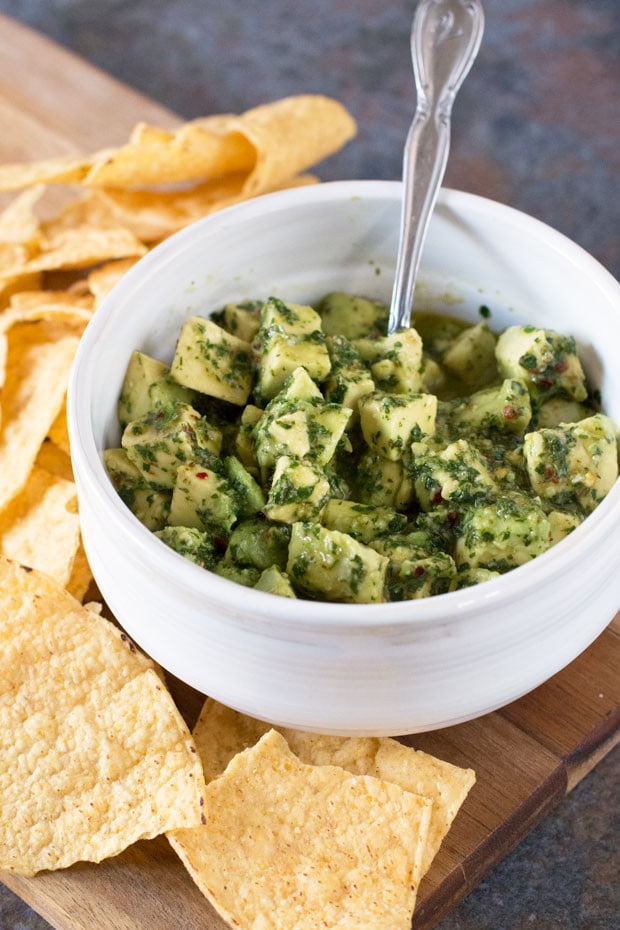 Just top your favorite entrée with a little of this magical salsa and your taste buds will thank you for it. Trust me.
This is one of those 'secret weapon' recipes that you can pull out at a moment's notice to kick up your next party or date night in. You're only 5 minutes away from this bowl of sunshine and happiness…
Pin this Spicy Avocado Chimichurri Salsa recipe for later!