Black Raspberry, Mint, and Pineapple Sherbet Punch is a refreshing, fruity, and light punch that all ages can enjoy. Featuring Sparkling Ice® Black Raspberry and other fresh fruits from Safeway, this bubbly punch is an easy summer sipper for your next gathering.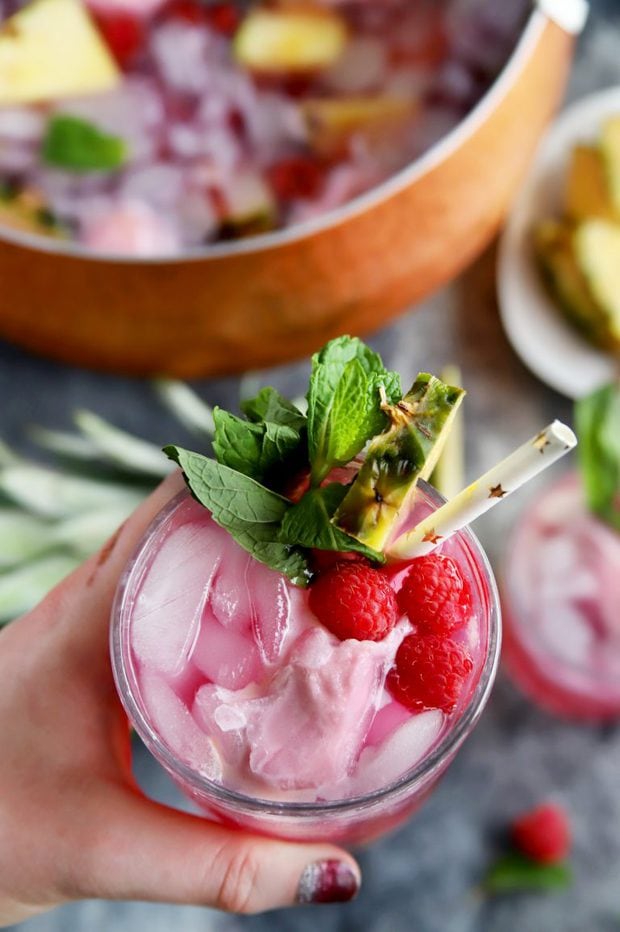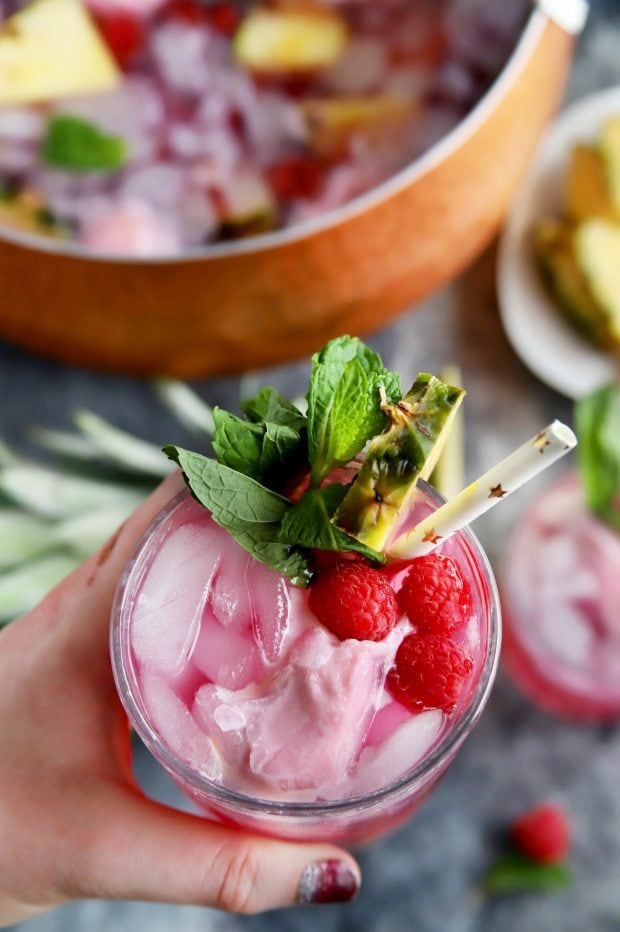 This post has been sponsored by Sparkling Ice®. All thoughts and opinions are my own.
Let's get ready for some celebrations shall we?!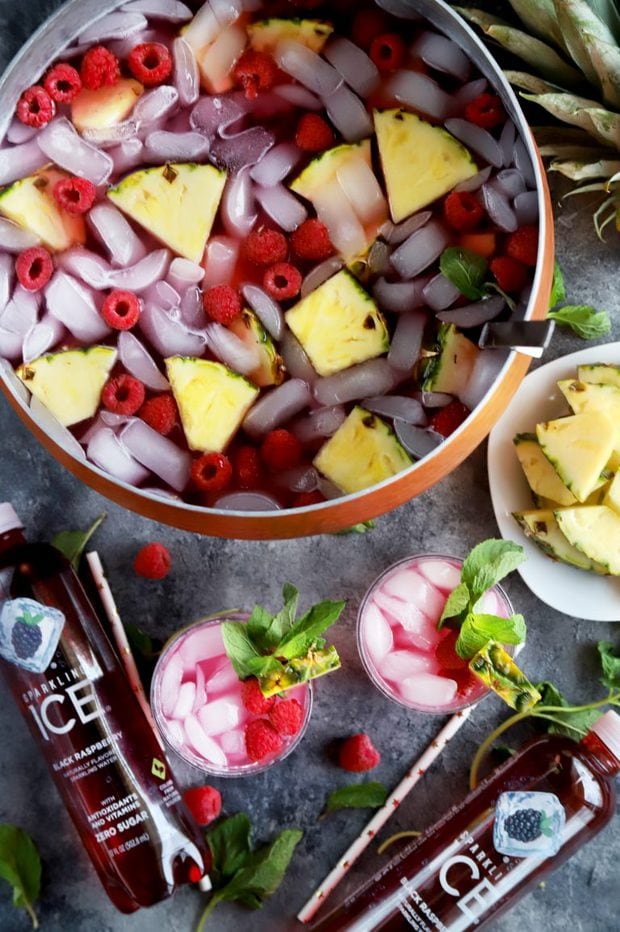 To me, nothing says party like punch. There's a reason why people gather around the punch bowl at parties, after all. When there is something delicious and tasty to drink, it always brings people in (and keeps them coming back).
For me, I love when those punches are full of fruity flavor with a touch of sweetness and mint. That's where this killer colorful combination comes in for your next party!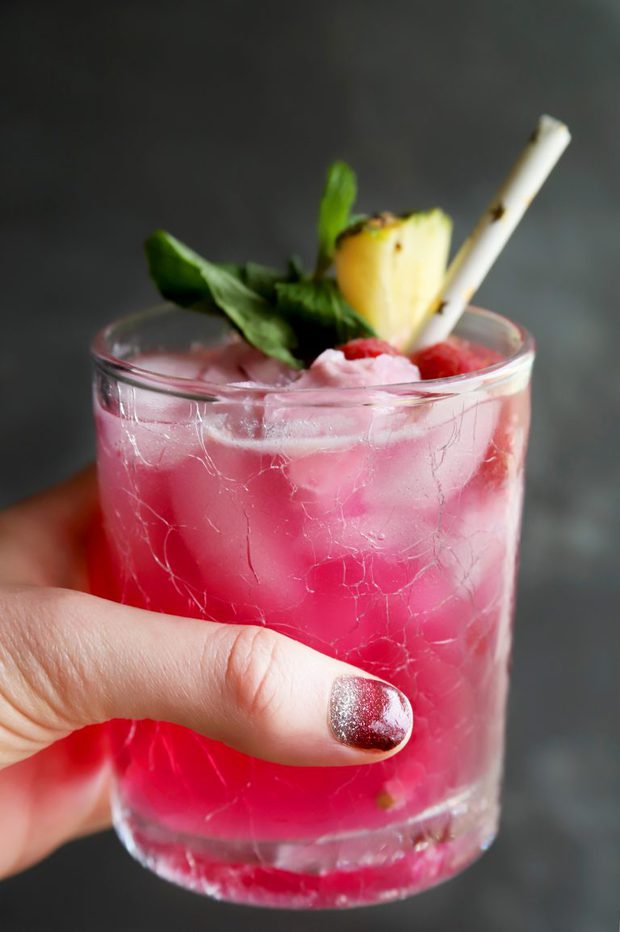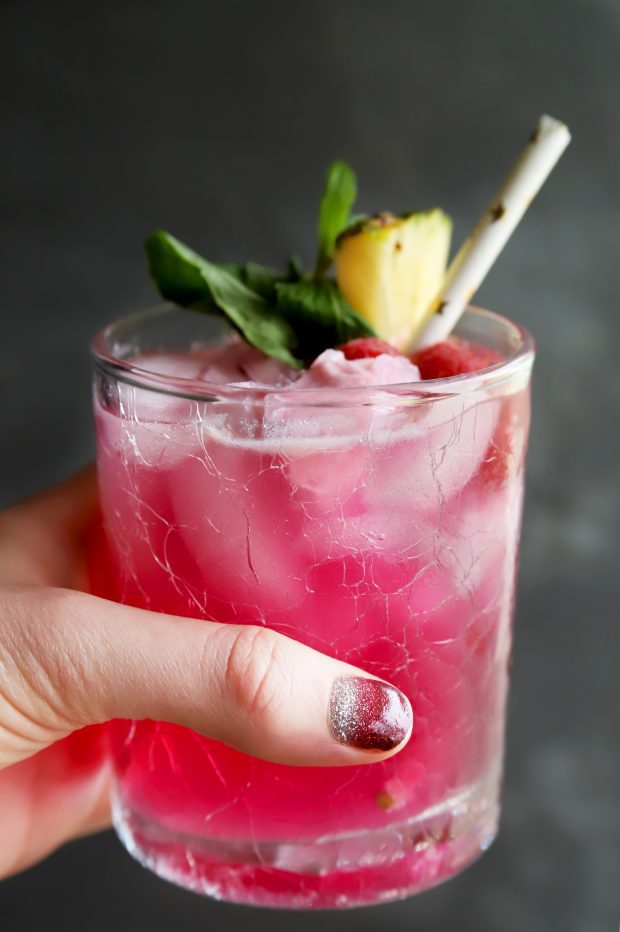 Spring and summer are some of my favorite months for partying with friends and family. The chill in the air is gone, and everyone is doing everything they can to be outside with the people they love.
That's why you need a punch that will cool people off while also tickling their tastebuds with bubbly flavor.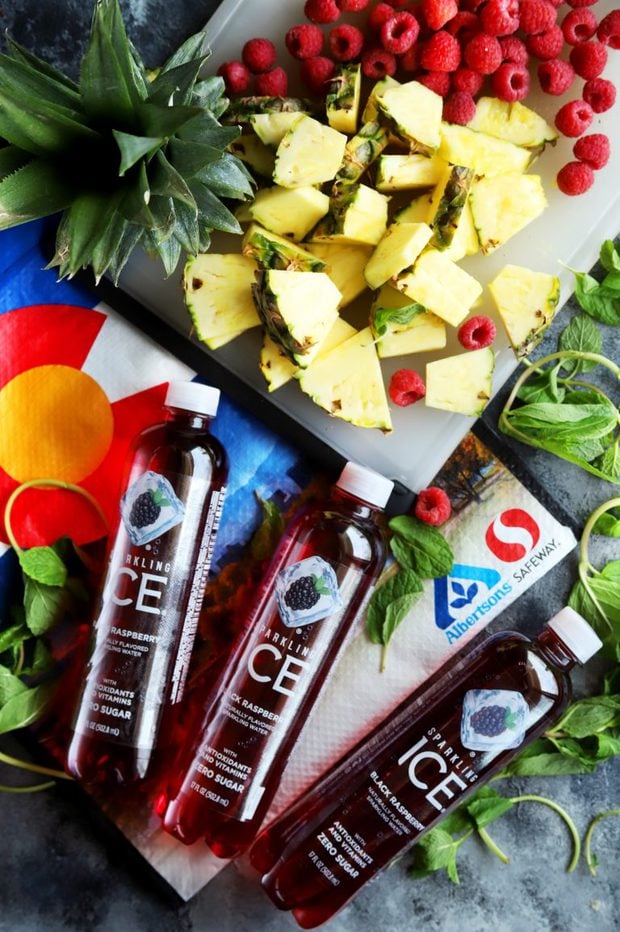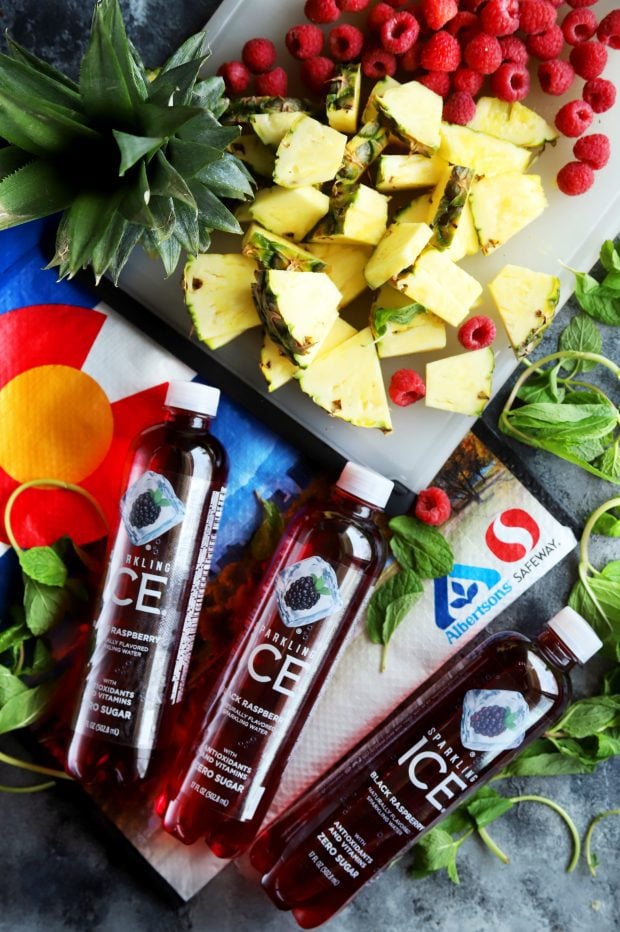 Where does a lot of that flavor come from in this punch? It comes from fresh fruit juice and Sparkling Ice Black Raspberry!
I have been a fan of Sparkling Ice products for a longgggg time. Well really, I am a fan of any sparkling water—especially when it has naturally sourced flavors and colors like this brand does. It's one of those treats that I give myself every afternoon as a little pick-me-up to get through to the end of the day.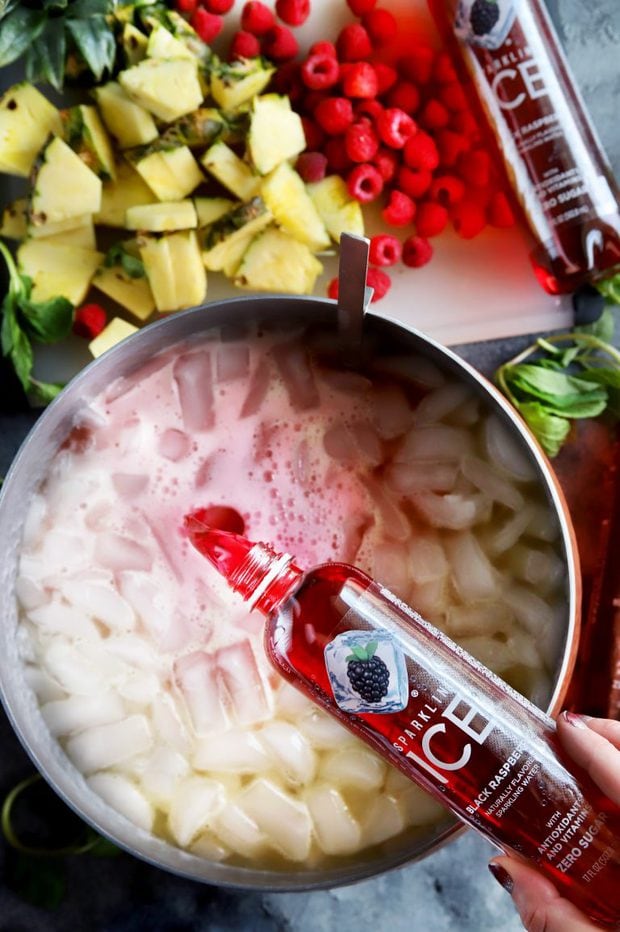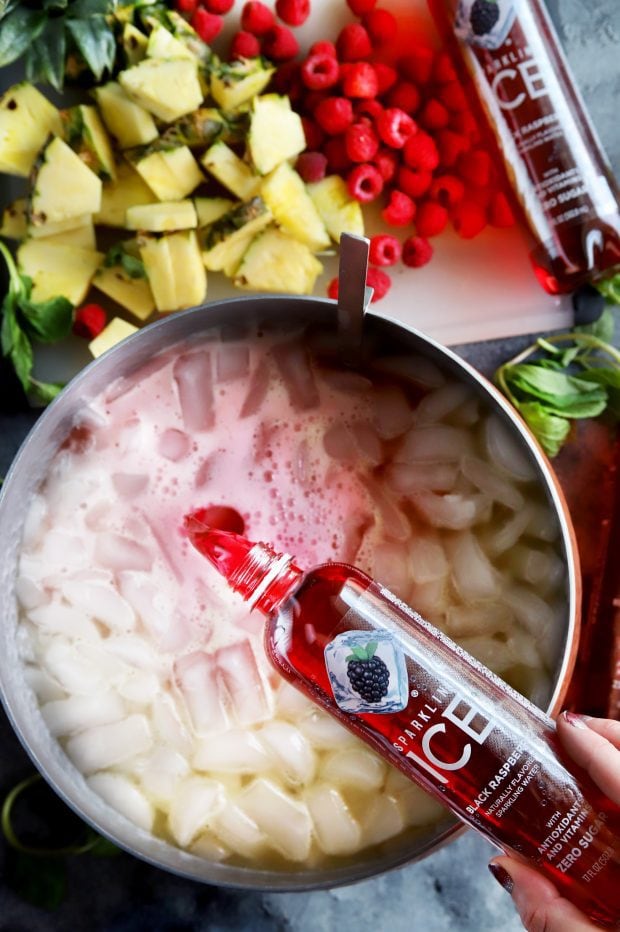 There is always variety with these sparkling waters; I mean, they have 16 different flavors after all. However, you can also feel extra good about drinking them because they have zero sugar, zero calories, vitamins, antioxidants, and just the right amount of fizz.
The flavor is there in every sip of Sparkling Ice, but it isn't like drinking a soda that is too sweet. In fact, if you are trying to give up soda, it's a fantastic bridge to back off that habit.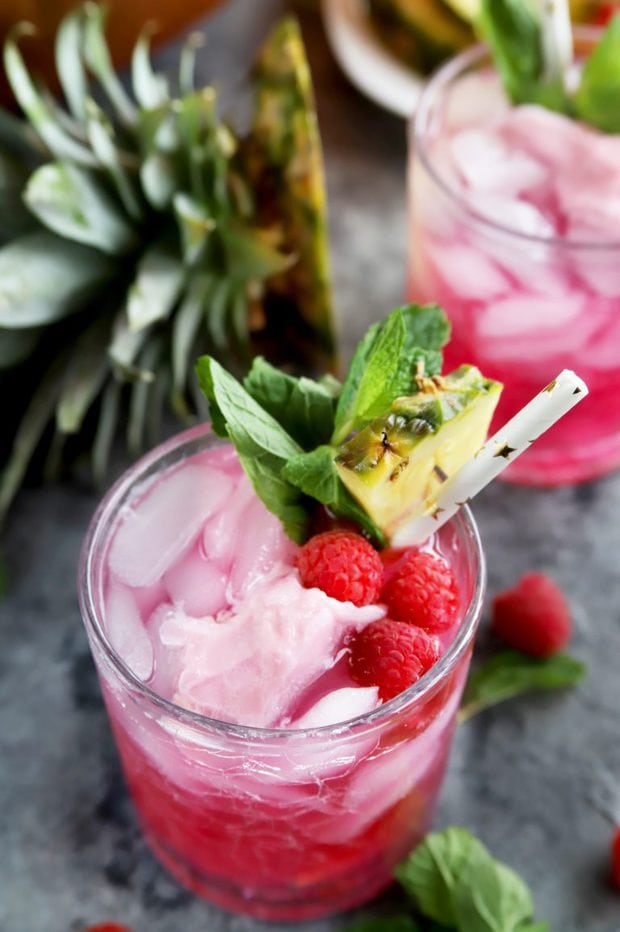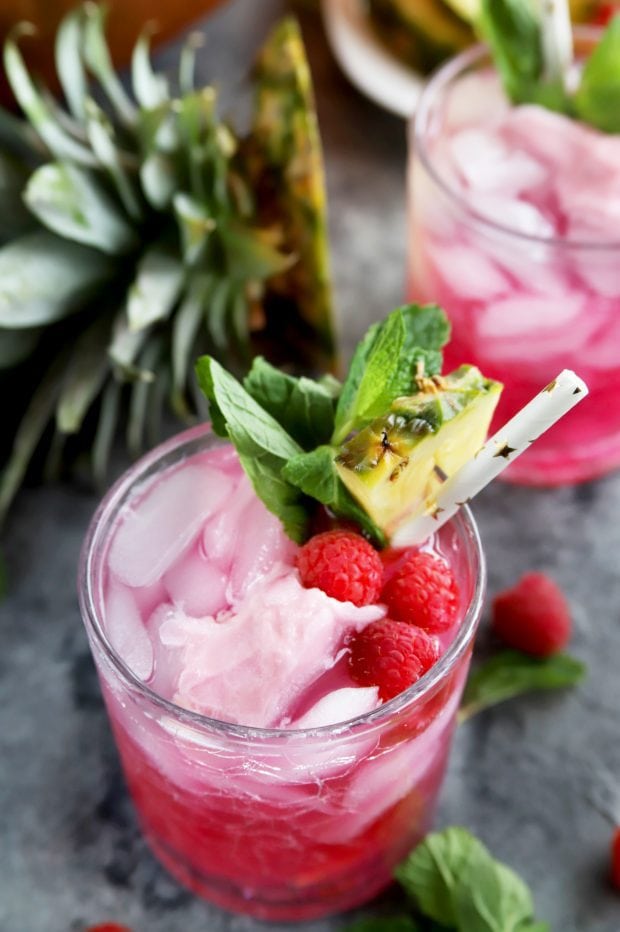 That's why it works so wonderfully with the other ingredients in this punch. You get the light and bubbly flavor of black raspberry from the sparkling water, but you also get a tang of pineapple juice, herbaceous fresh mint, and a touch of added sweetness from the raspberry sherbet.
It's an ideal recipe to whip out for any occasion, and people of all ages can enjoy it!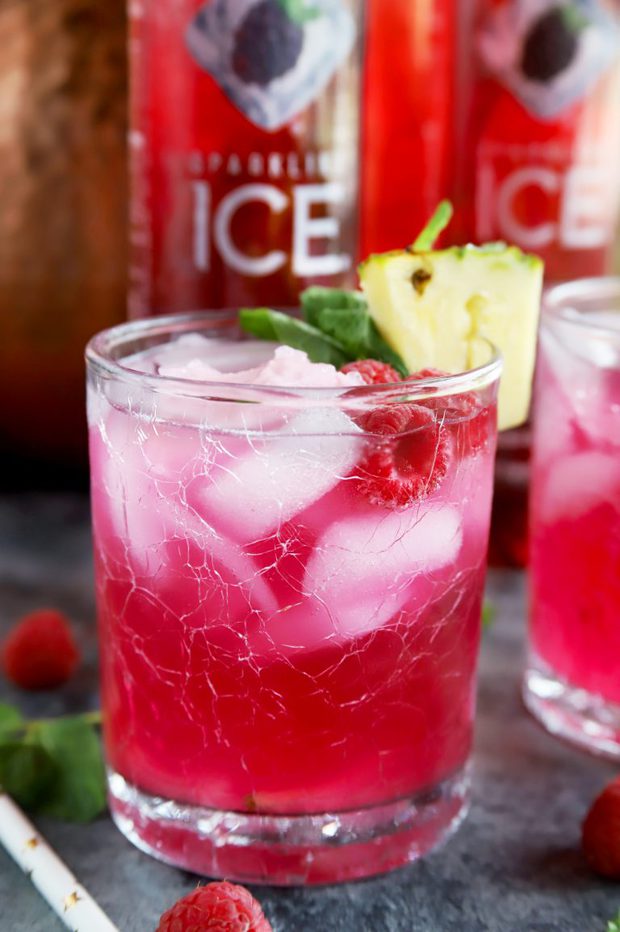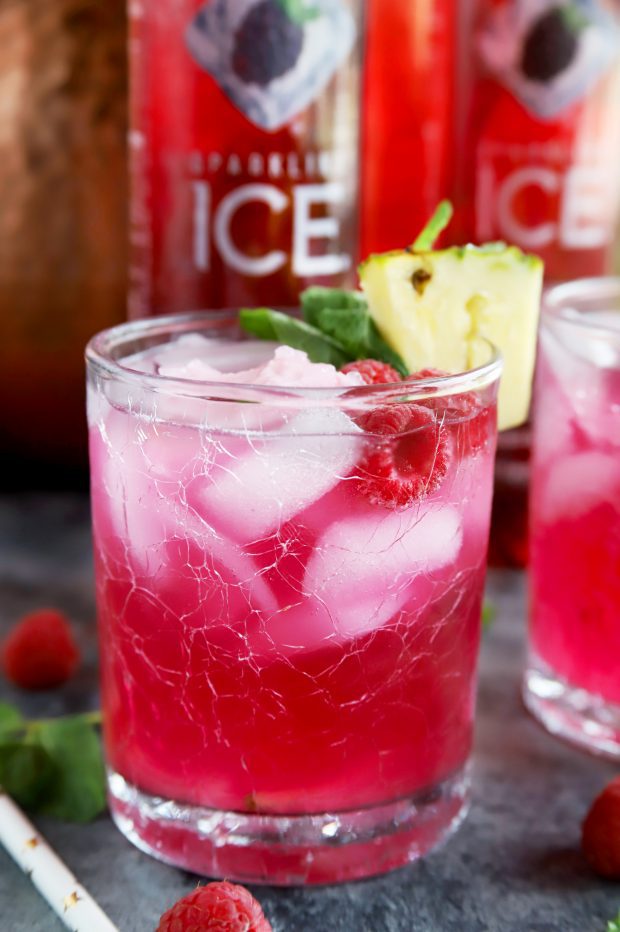 I pick up all my ingredients for this killer punch at Safeway. You can easily get everything there, plus plenty of extra Sparkling Ice to drink during the week. I personally love to use the Safeway mobile app to grab coupons. Also I can make sure my local store has everything I need ahead of time. Saves you both time and money!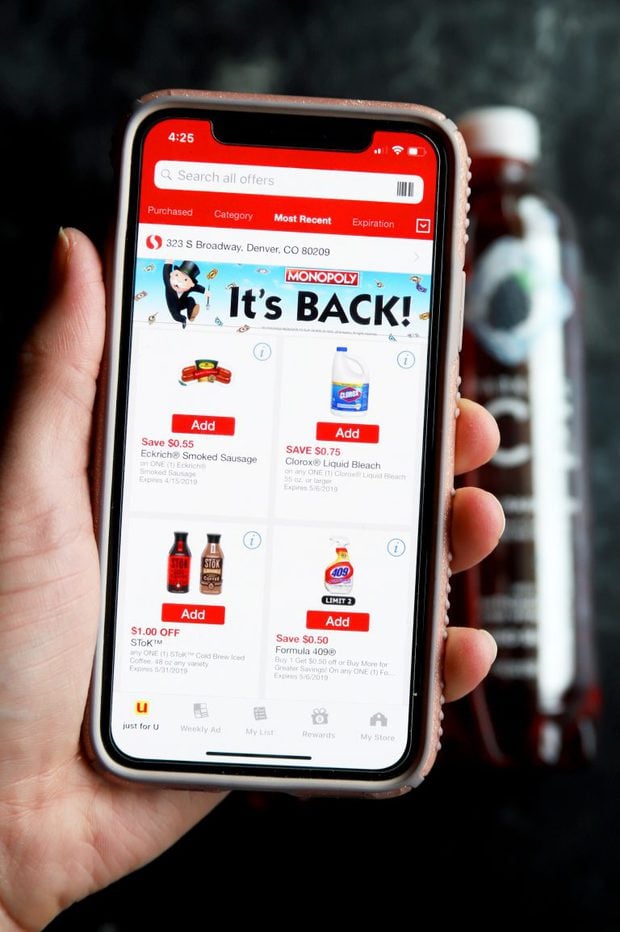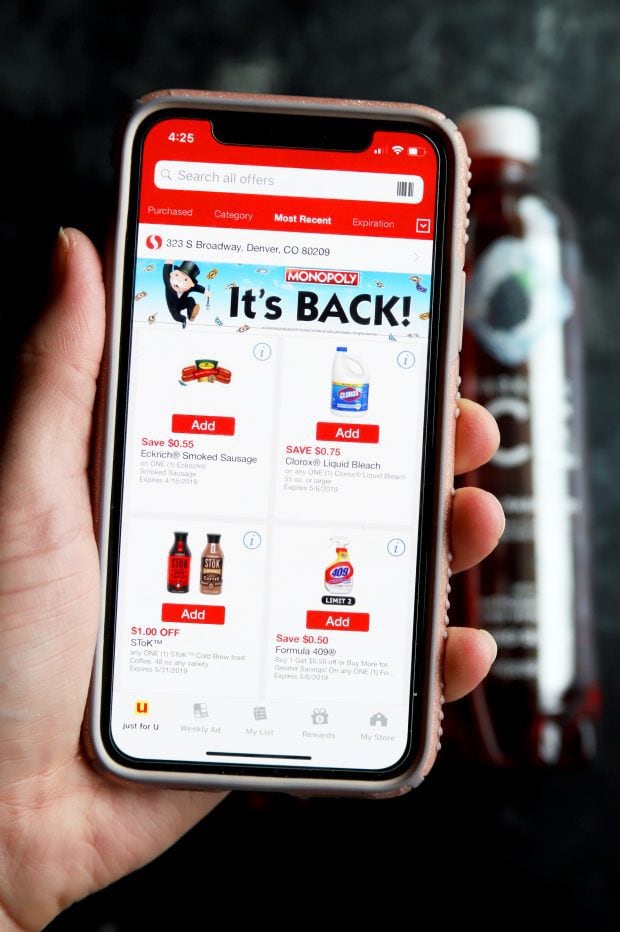 If you are prepping for the season of gatherings that's coming up—from Mother's Day to backyard BBQs, brunch patio parties to birthday parties—be sure to check out my stock up and stay organized post that I shared before the holiday season last year. All the tips and tricks still apply to this time of year, and you can also shop everything at Safeway.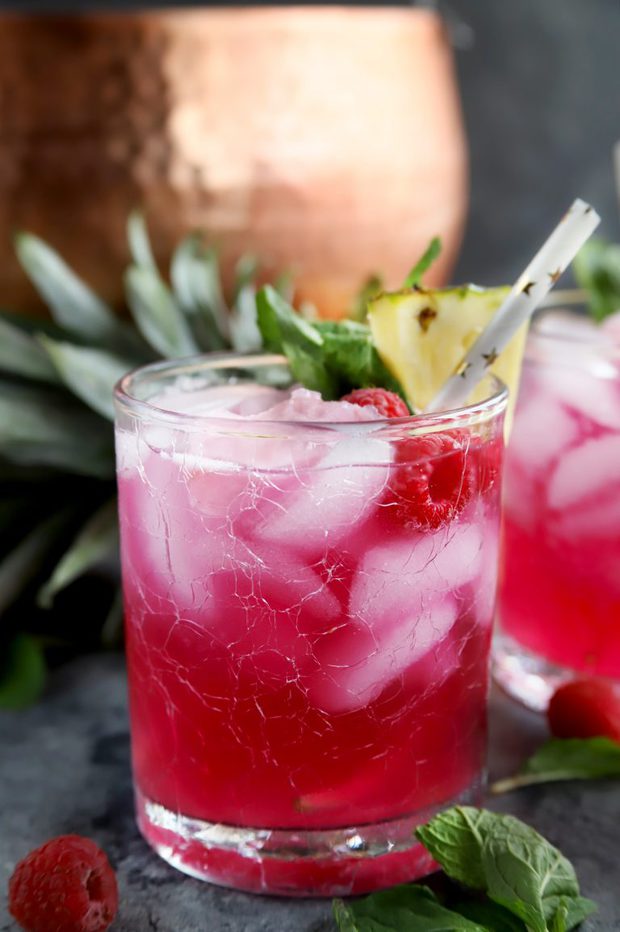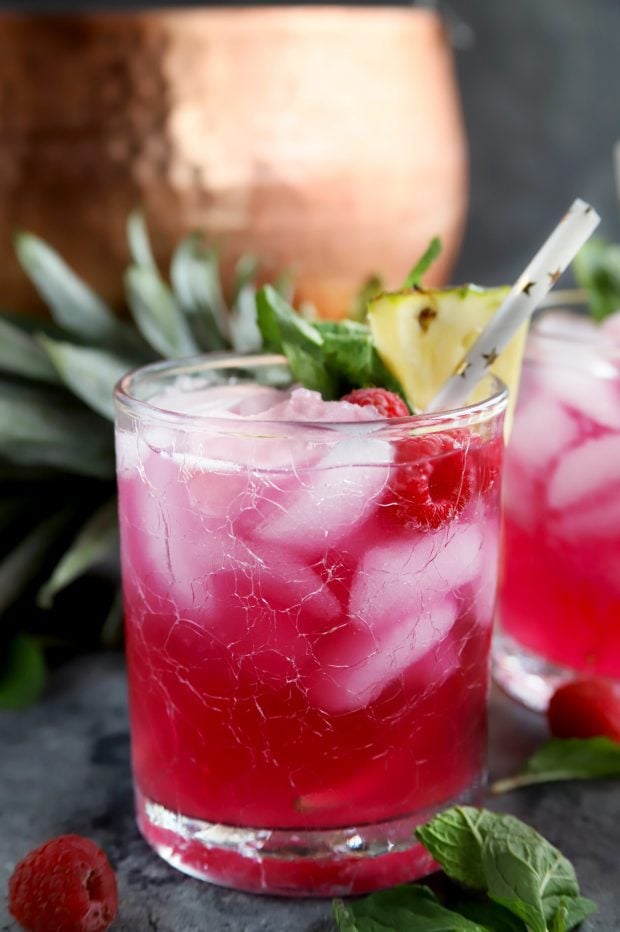 Pin this Black Raspberry, Mint, and Pineapple Sherbet Punch recipe for later!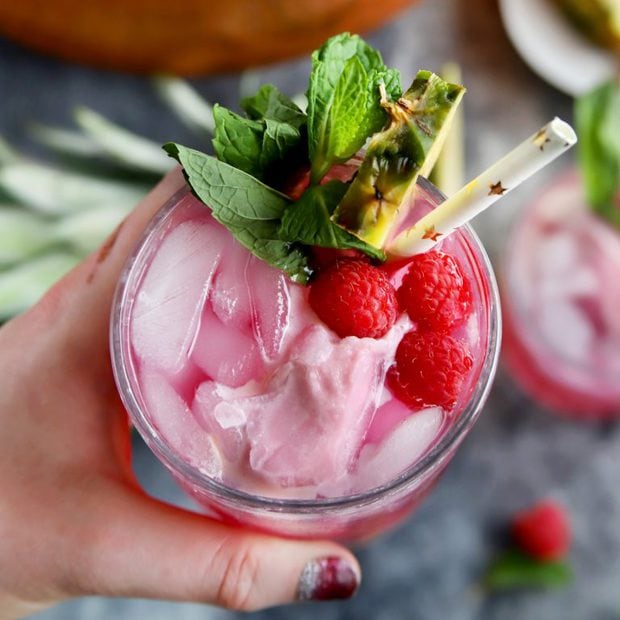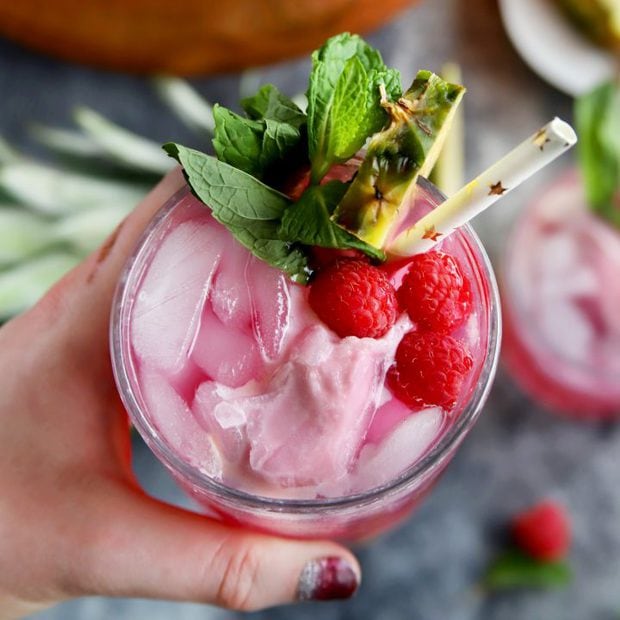 Black Raspberry, Mint, and Pineapple Sherbet Punch
Additional Time:
30 minutes
Refreshing, fruity, and light, this is a punch that anyone can enjoy no matter how old they are!
Ingredients
Mint Simple Syrup
1/2 cup sugar
1/2 cup water
10 mint leaves
Punch
4 (17oz) Sparkling Ice Black Raspberry bottles, chilled
2 liters club soda, chilled
2 cups fresh pineapple juice, chilled
1 quart raspberry sherbet
Garnish
Raspberries
Pineapple wedges
Mint leaves
Instructions
Scoop the sherbet into 6 to 8 round scoops. Place on a baking dish that's been lined with plastic wrap. Place in the freezer until ready to serve.

To make the simple syrup, add all ingredients to a small saucepan over high heat. Bring to a boil and remove from heat. Cover and let steep for 15 minutes.

Strain syrup into a small bowl and place in the freezer to chill for about 15 minutes.

When ready to serve, add Sparkling Ice® Black Raspberry, club soda, pineapple juice, and mint simple syrup to a punch bowl. Fill with ice.

Top with scoops of sherbet, fresh raspberries, fresh pineapple wedges, and mint leaves.

Serve in glasses filled with ice.