Avocado Sun-Dried Tomato Chicken Egg Rolls
Avocado Sun-Dried Tomato Chicken Egg Rolls are served with a creamy ranch dipping sauce, making for a flavorful and bright snack no one can resist. They are the ideal savory snack to serve up for any upcoming gathering you have planned! Be sure to make plenty, because they disappear FAST.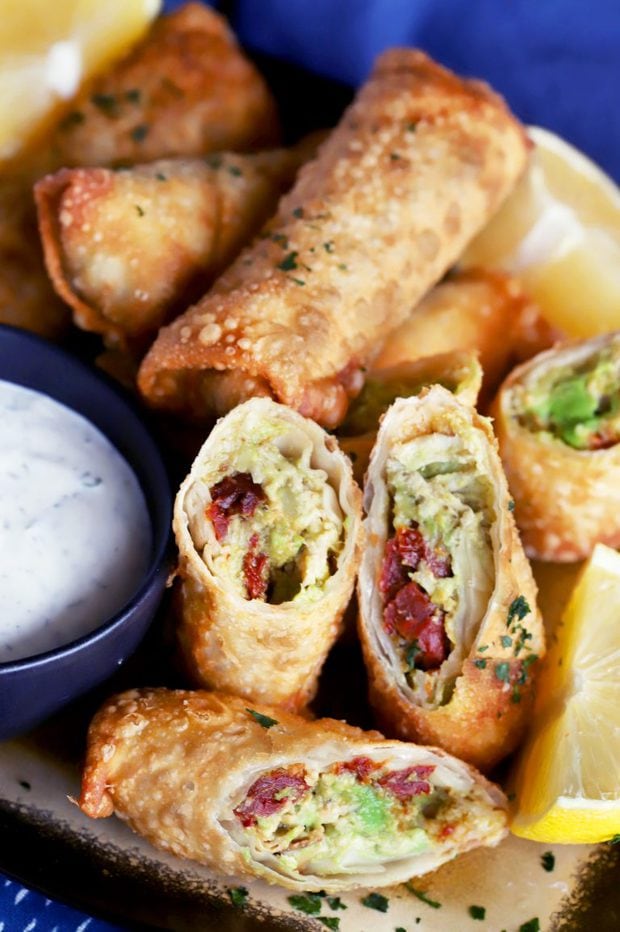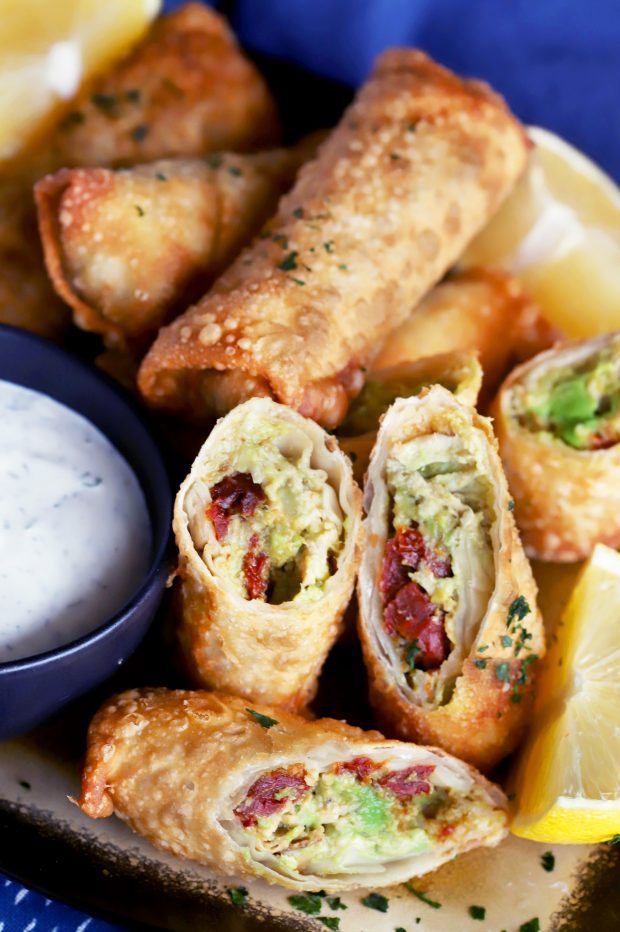 Please note that some of the links below are affiliate links. If you make a purchase through one of these links, I will receive a small commission.
Let's talk egg rolls shall we?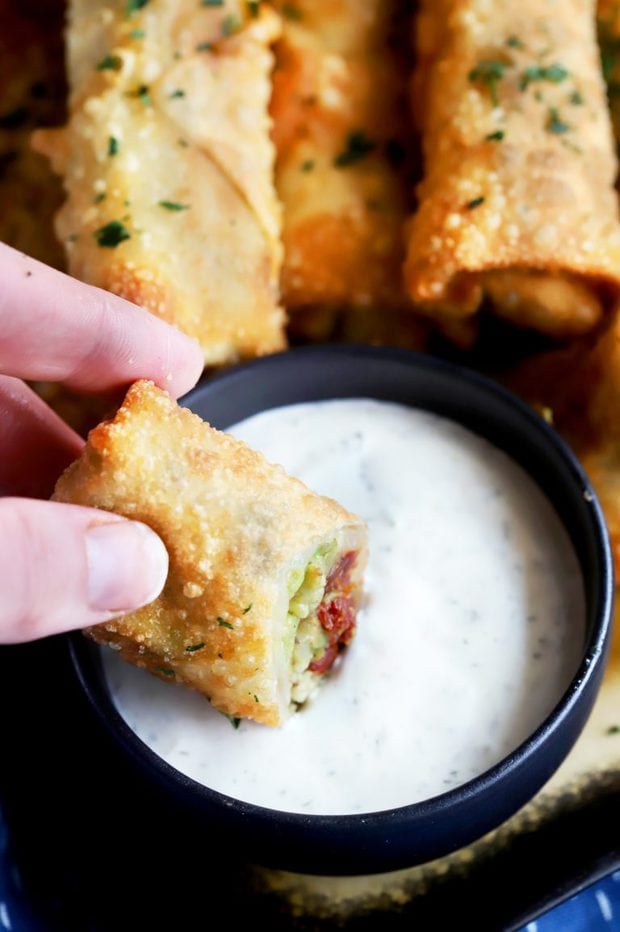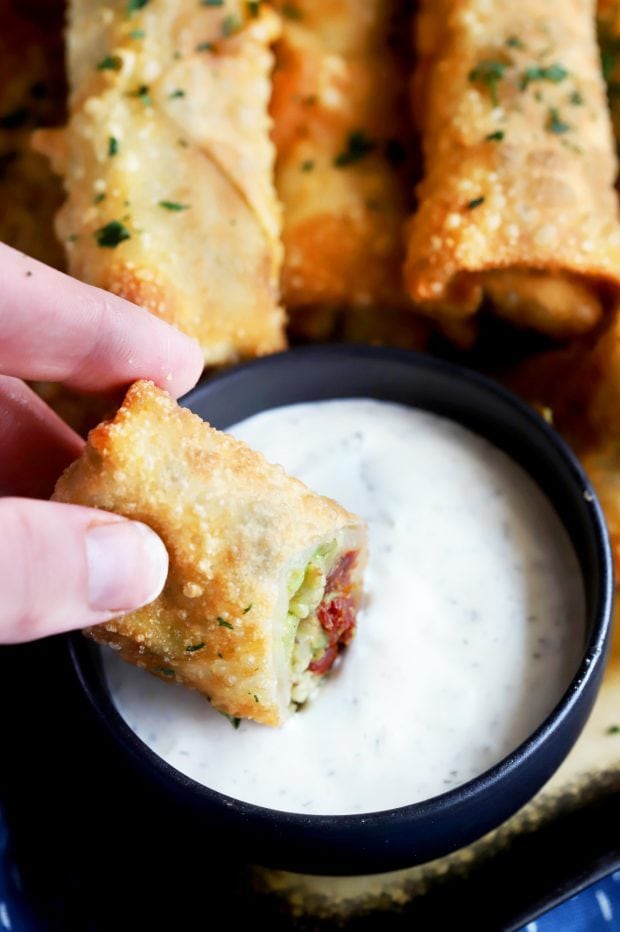 When it comes to making a unique snack, I'm all about frying up a batch of golden brown, crispy egg rolls. Did you know you can fill these bad boys with practically anything?
I've done just about everything you can imagine with egg rolls, from stuffing them with grilled vegetables to berries and cream cheese.

Every single time, they are pure perfection.
I started making egg rolls about 4 years ago when I created Southwestern Avocado Egg Rolls. It was my first time using avocado in egg rolls that I made at home! It was supposed to be a riff on the egg rolls that you can find at a certain chain restaurant across the U.S.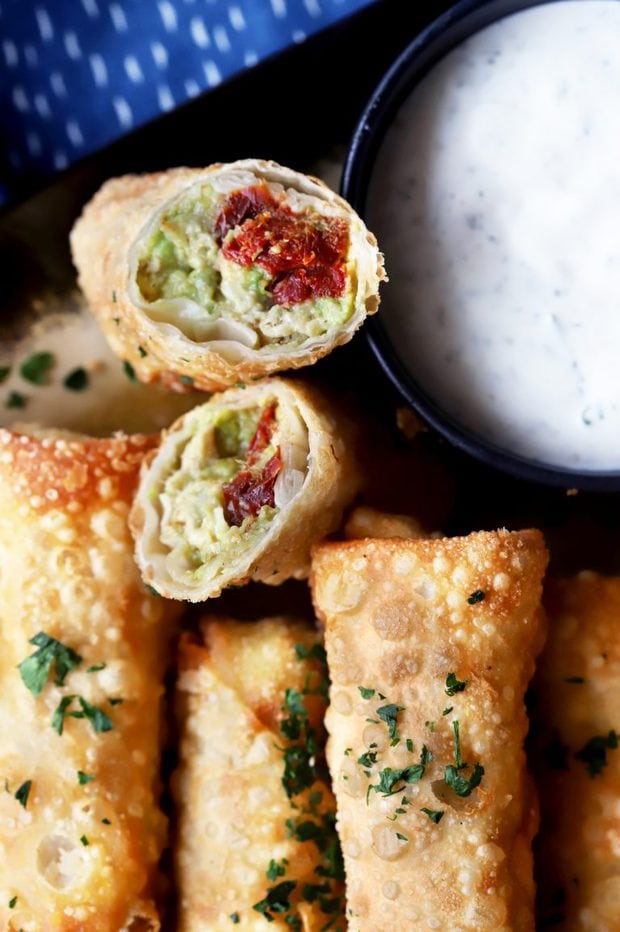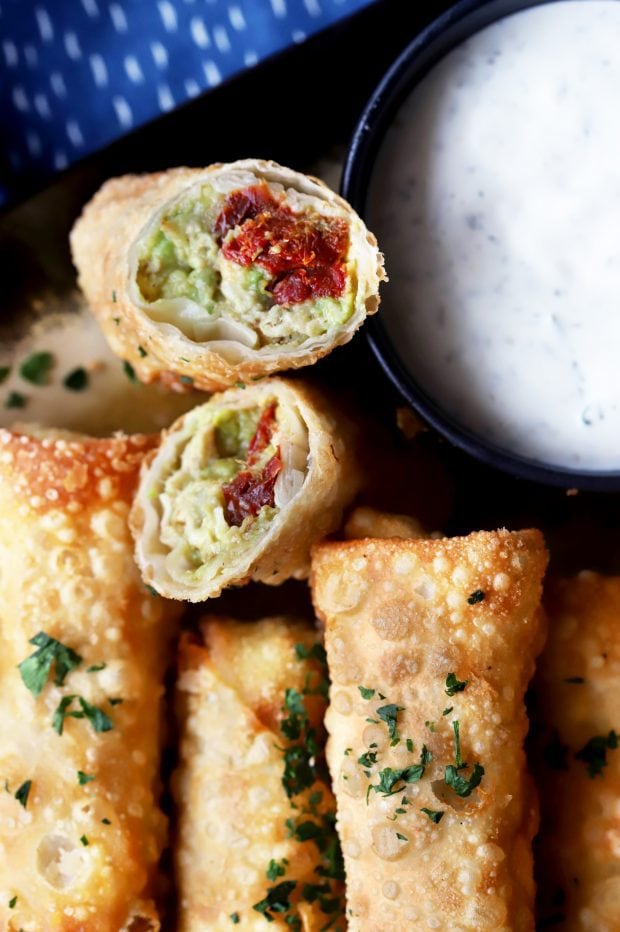 They are incredible. Let me tell you, friends, avocado is the ideal ingredient to add to egg rolls.
That's why this recipe is one of my absolute favorites I've made so far. These crispy fried rolls are full of cheese, avocado, chicken, and sun-dried tomatoes with a bunch of seasonings to bring out each of their unique flavors.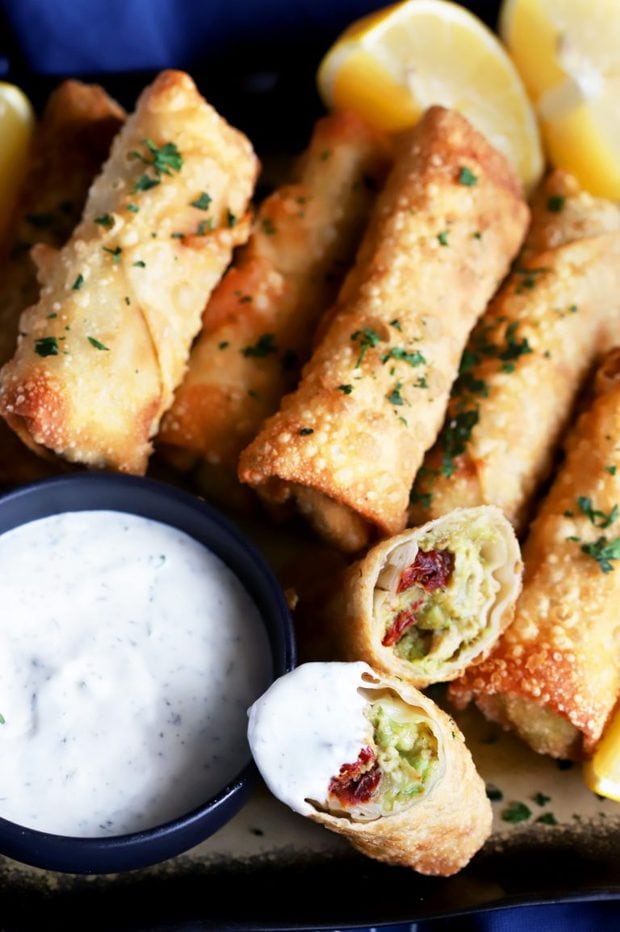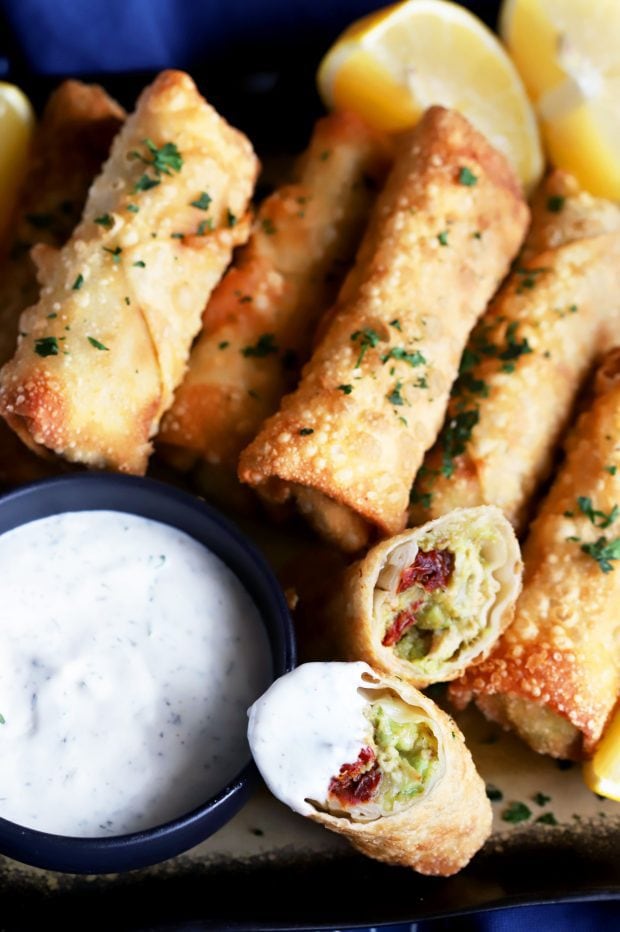 I am OBSESSED with avocado and sun-dried tomato right now. Primarily I've been using them on my avocado toast in the mornings! OMG IT IS SO GOOD, especially with an egg on top!
So why not wrap it all up inside a tasty egg roll?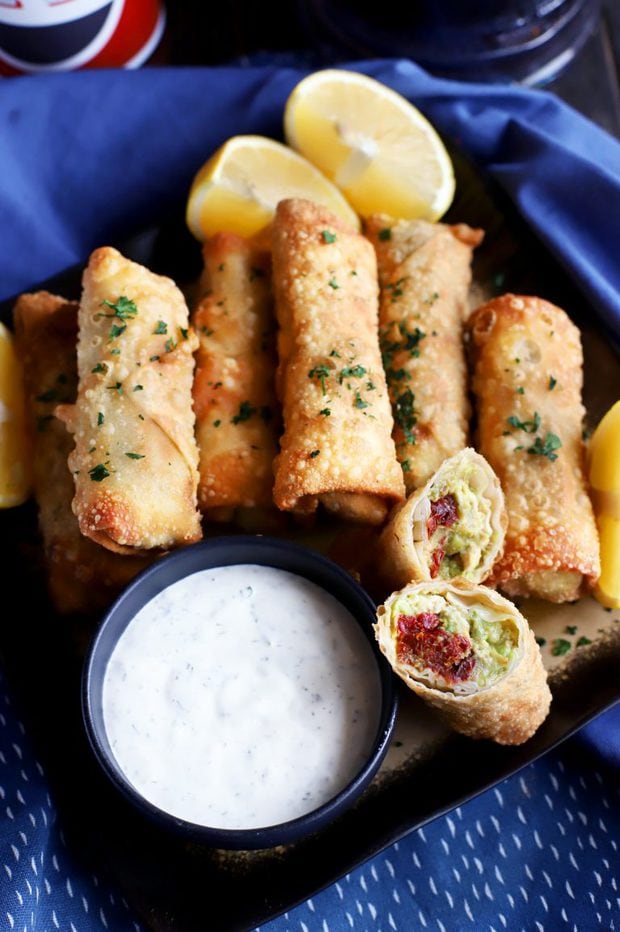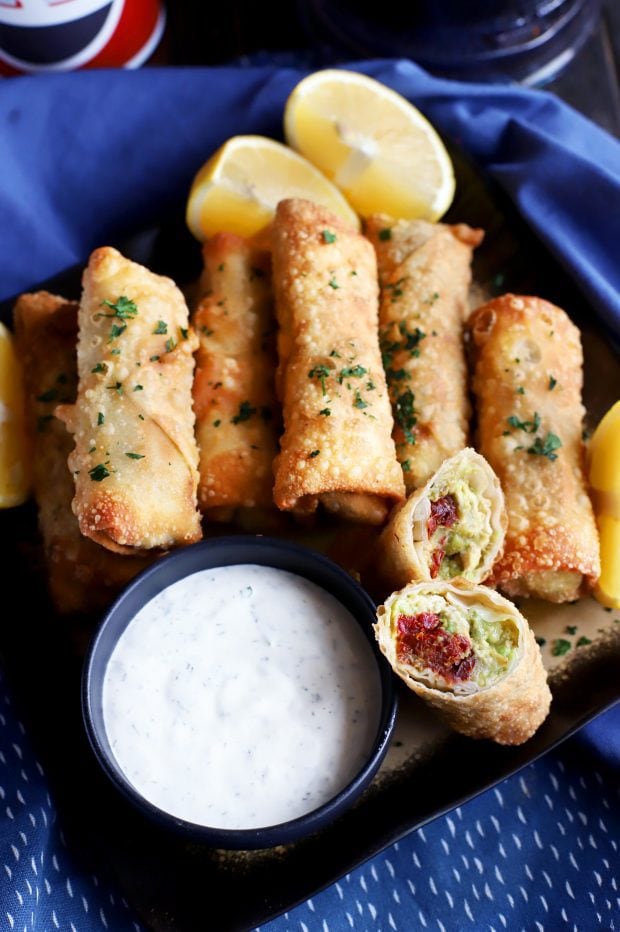 The addition of chicken and cheese brings a heartier element to the party, so you can totally serve these as a snack, or make a little light meal out of it all.
The creamy ranch dipping sauce is just the icing on the chicken egg rolls. That's because it adds a tang and creamy depth of flavor.
You won't be able to stop eating them!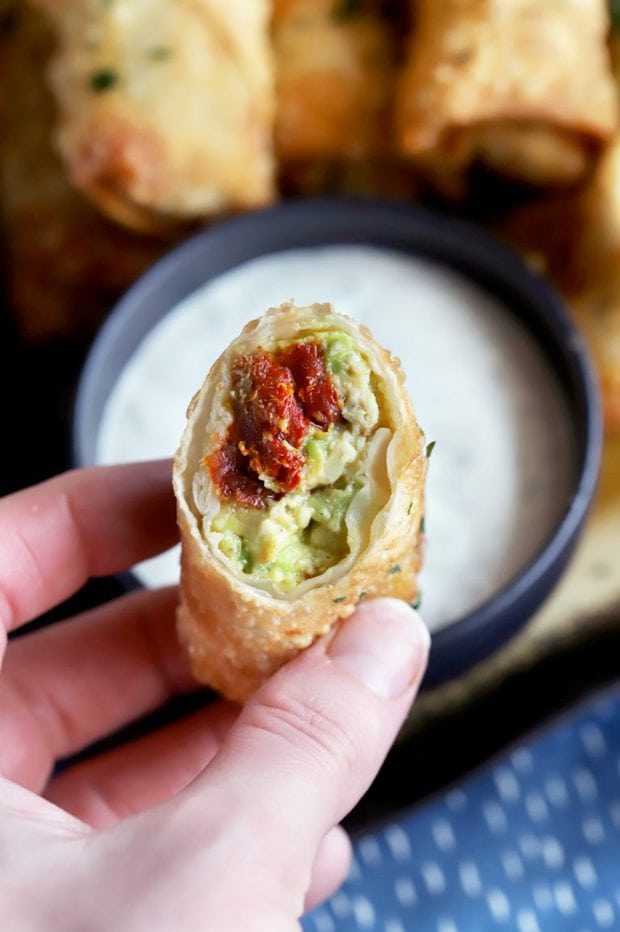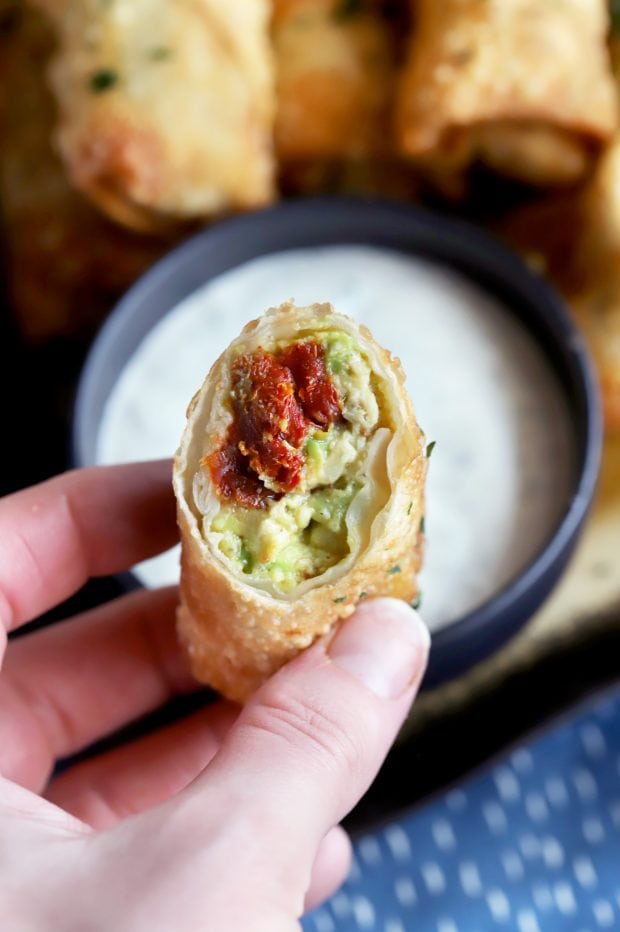 This Recipe's Must-Haves
Extra Large Organic Bamboo Cutting Board
Shun Classic 8-Inch Chef's Knife
Le Creuset Signature Enameled Cast-Iron 7-1/4-Quart Round Dutch Oven
Helen Chen's Asian Kitchen Stainless Steel Spider Strainer