The sun, a pool, a lounge chair, and one of these in your hand.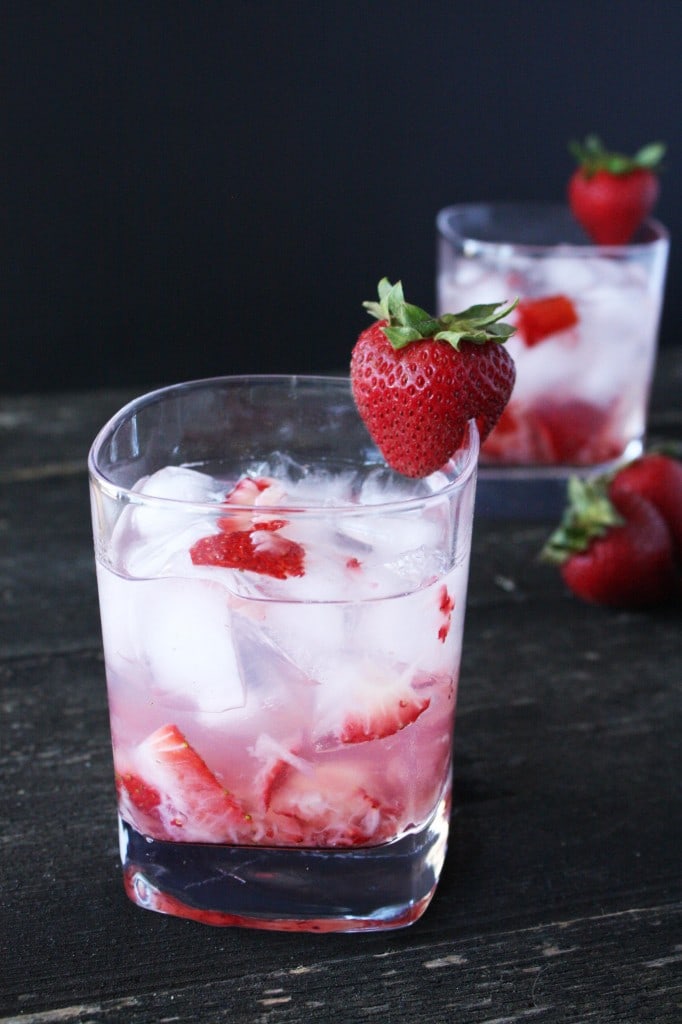 Dream come true, right?
So after a very short stint in L.A. (literally two days), I have been completely exhausted and have been doing absolutely nothing but overindulging in food. There's nothing like two days on your feet and 5 hours of sleep to get you to completely lose all traction.
And now it's going to be ridiculously HOT in Denver (goodbye Spring that lasted two weeks!), meaning I will be glued to the spot in our living room where the swamp cooler pumps out the most hot air. Pretty sure Kya and I will be jockeying for that spot all summer long…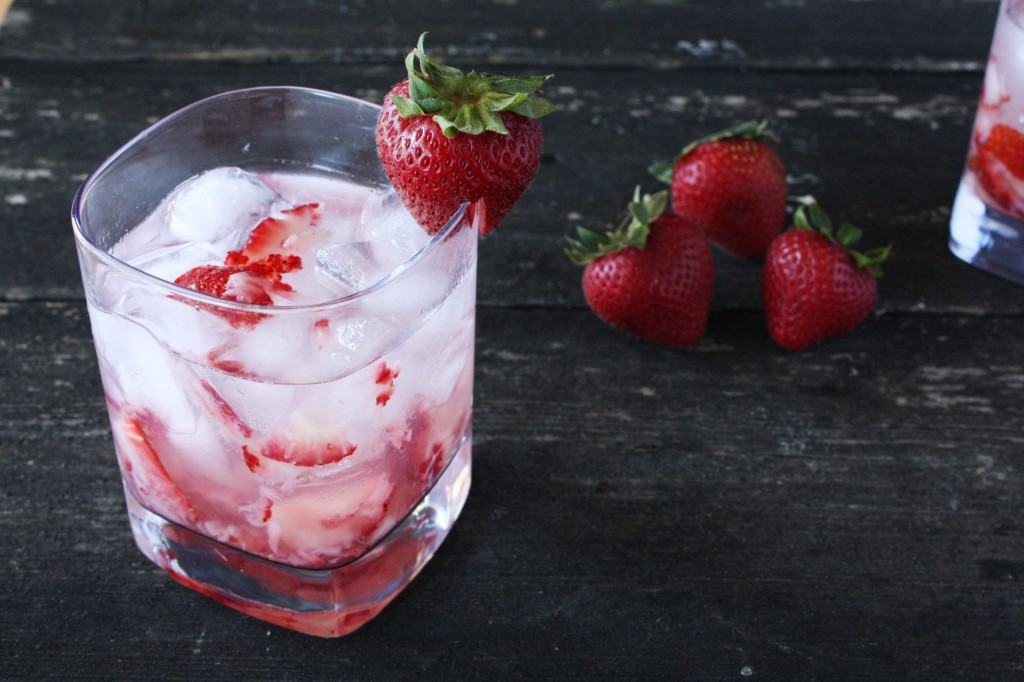 But the real point we are all here is this gorgeous, sweet, simple cocktail. If you ever crave that perfectly balanced strawberries and cream flavor, this is the perfect solution. I will say it's a bit stronger than the average cocktail so keep some soda water around to make it perfect for you.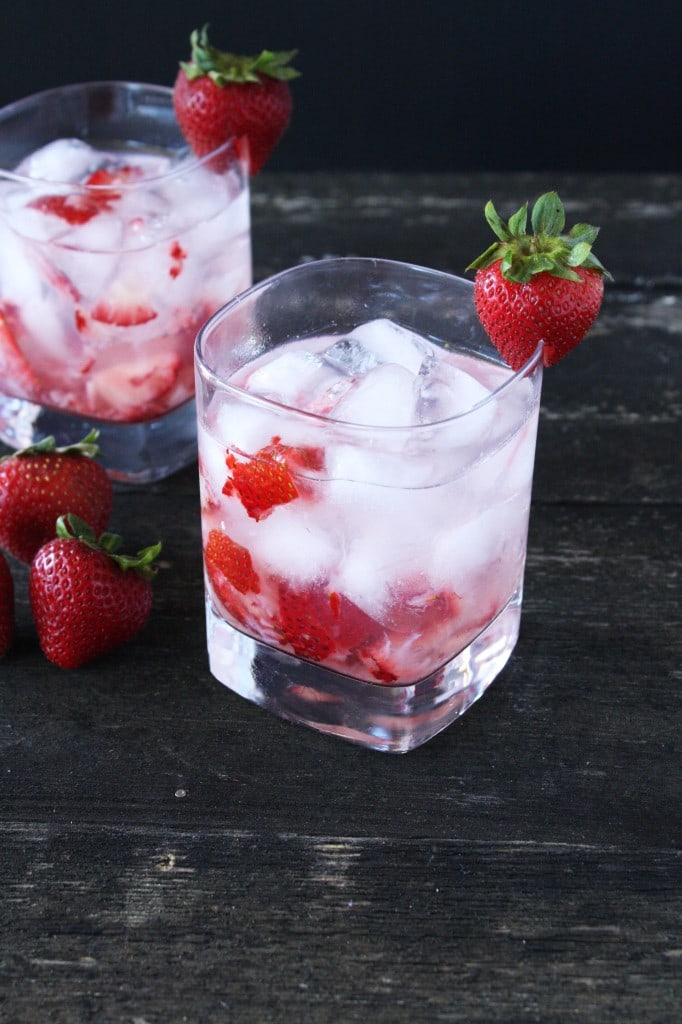 I am pretty sure this cocktail is the key to my everyone's survival this summer.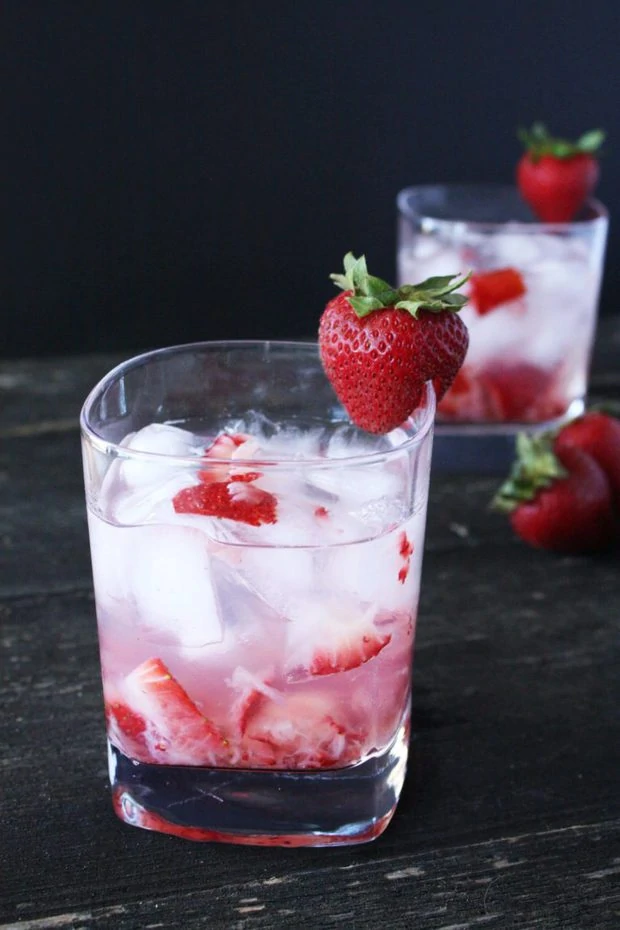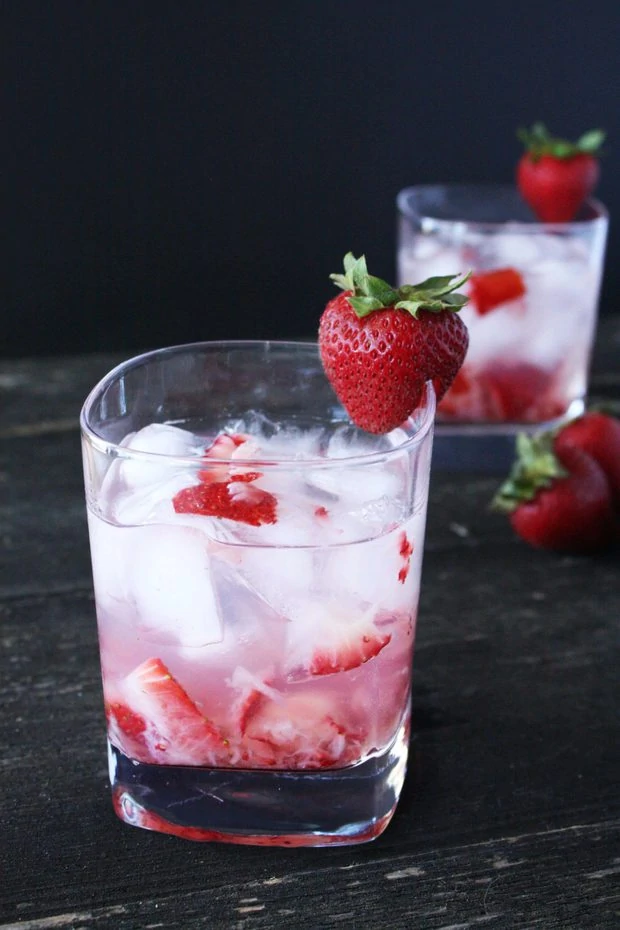 Strawberries & Cream Cocktail
Crisp, sweet, and full of berries & cream flavor.
Ingredients
2 oz strawberry vodka
1 1/2 oz whipped vodka
2 strawberries, thinly sliced (plus extra for garnish)
Soda water
Instructions
In a shaker, add ice and both vodkas. Shake vigorously and set aside.
Muddle the sliced strawberries in the bottom of a glass. Fill the glass with ice and top with the vodka mixture. Stir gently to incorporate the muddled strawberries throughout and top with soda water (it's up to you on how much soda water to add.
This is a pretty strong drink so you may want to take the edge off with more soda or if you like it strong, skip the soda all together). Garnish with a strawberry.