Fourth of July is here!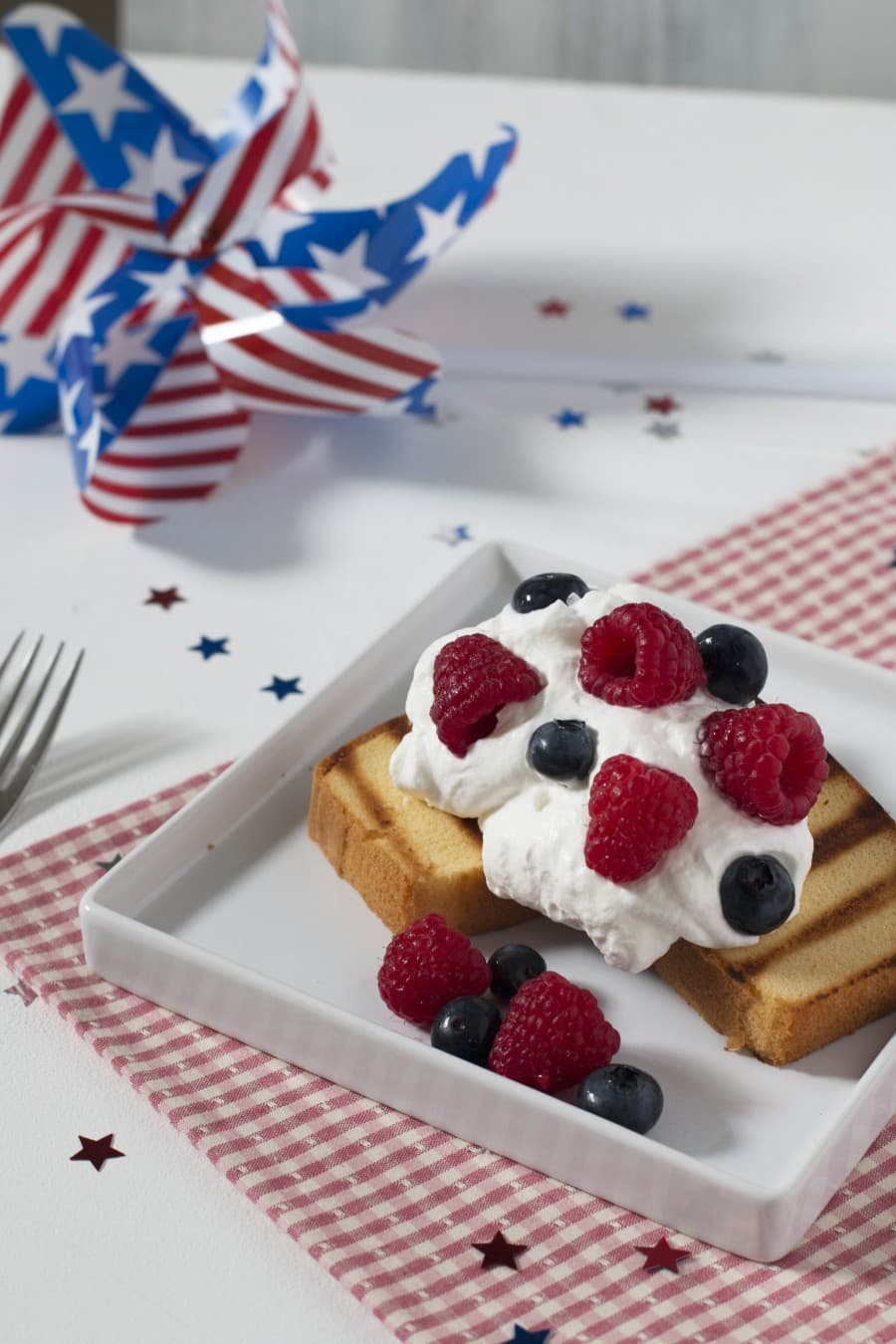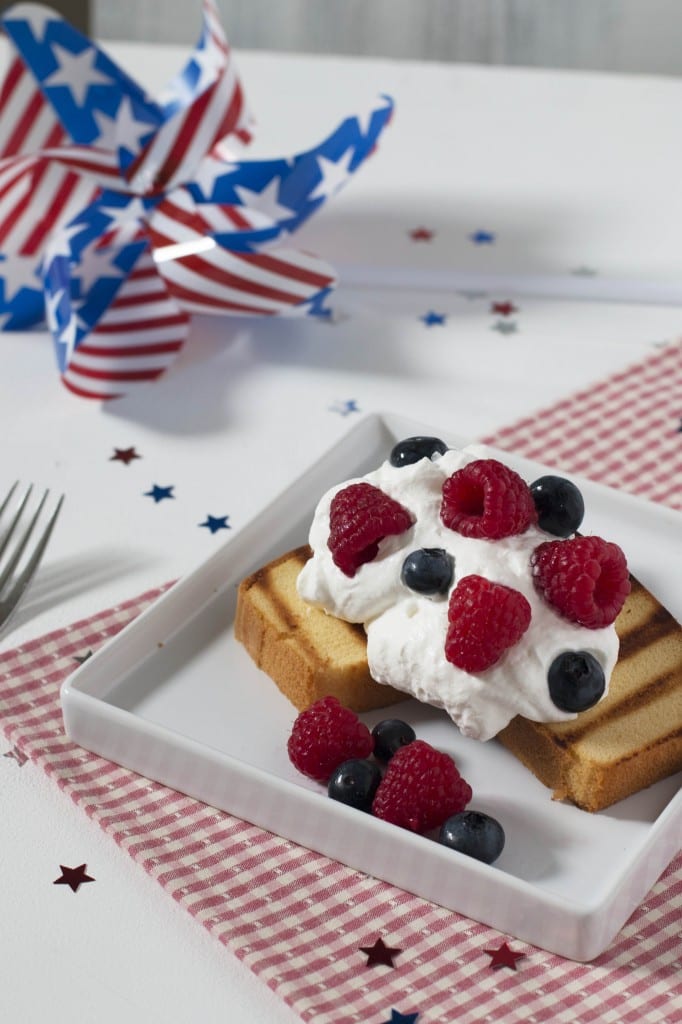 A time to celebrate our nation, get together with friends and family, and realize that summer is almost halfway over already… With summer already almost halfway over, that means the celebration has to be that much bigger right?!
Fourth of July at my house always means firing up the grill for hot dogs and hamburgers. We may not get too fancy on Fourth of July, but that's the way I always like it. I love to keep things simple and fresh, enjoy the charcoal flavor from the grill, and revel in all the wonderful friends and family I have in my life. It's a wonderful thing to celebrate how great this country is, isn't it?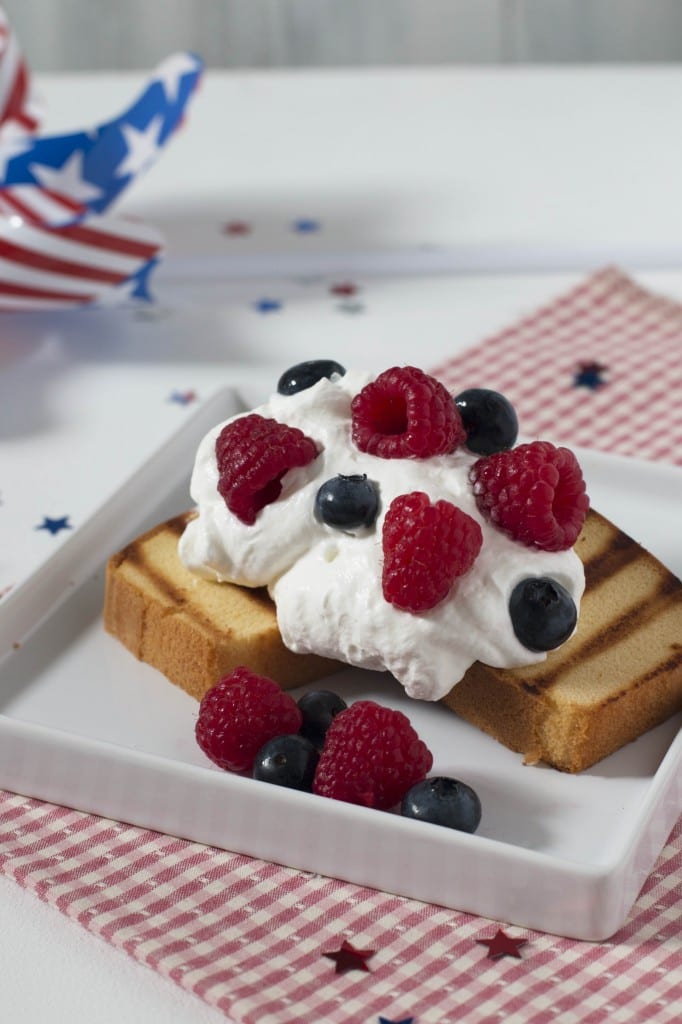 My Stars & Stripes dessert this year is a mash up of everything I love about summer. Nothing but the grill and fresh fruit here. And a little whipped cream of course.
There has to be at least a LITTLE indulgence somewhere or else it's just not dessert.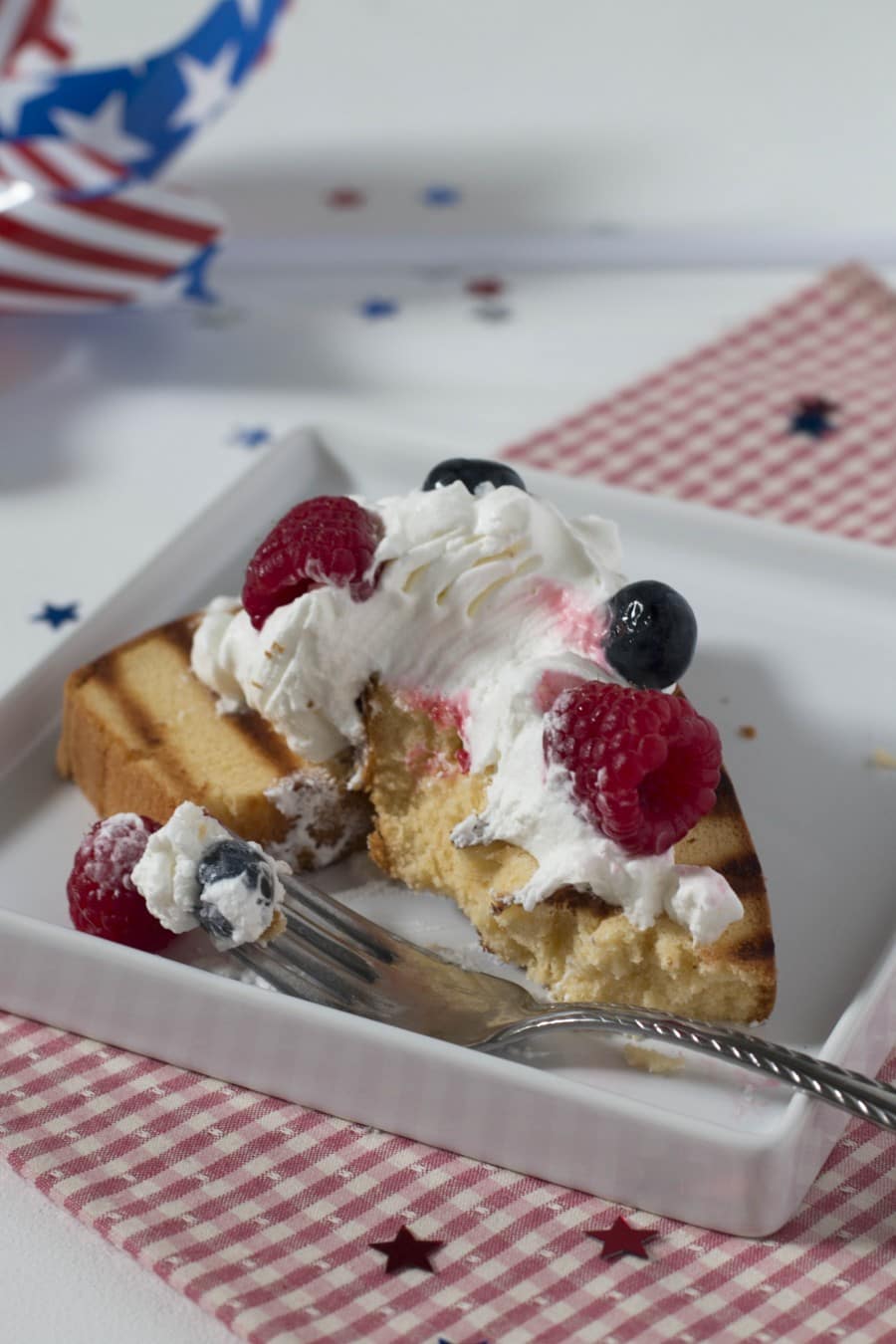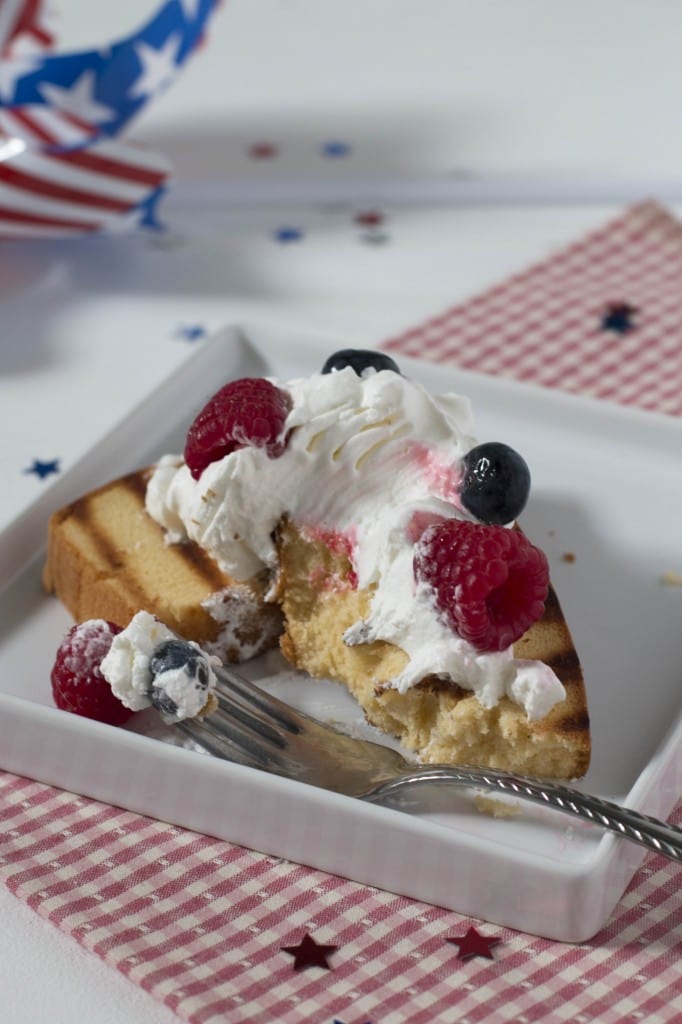 I hope you all have a fantastic Fourth of July! Tell me all about the delicious things you are planning to make and eat this weekend!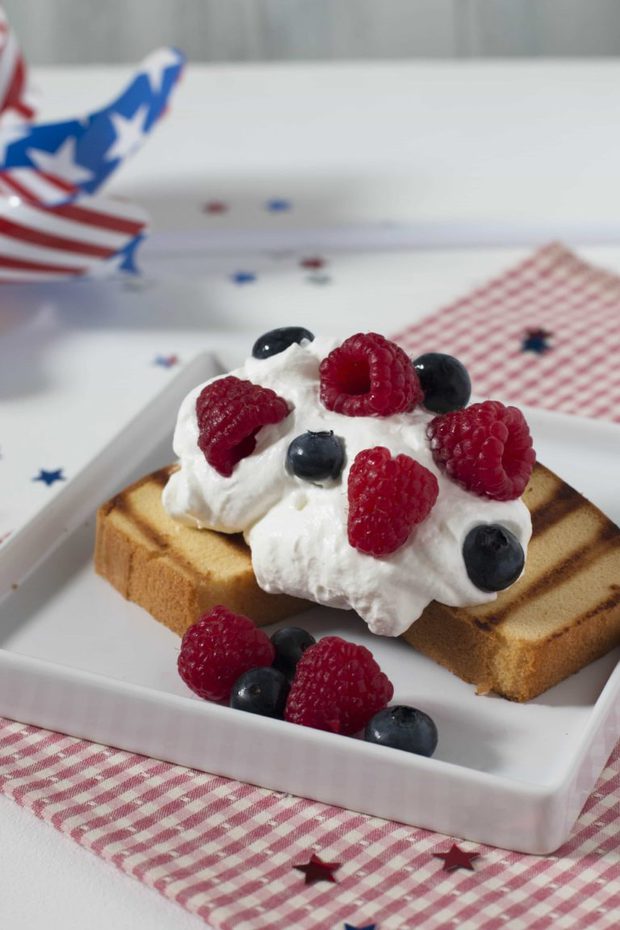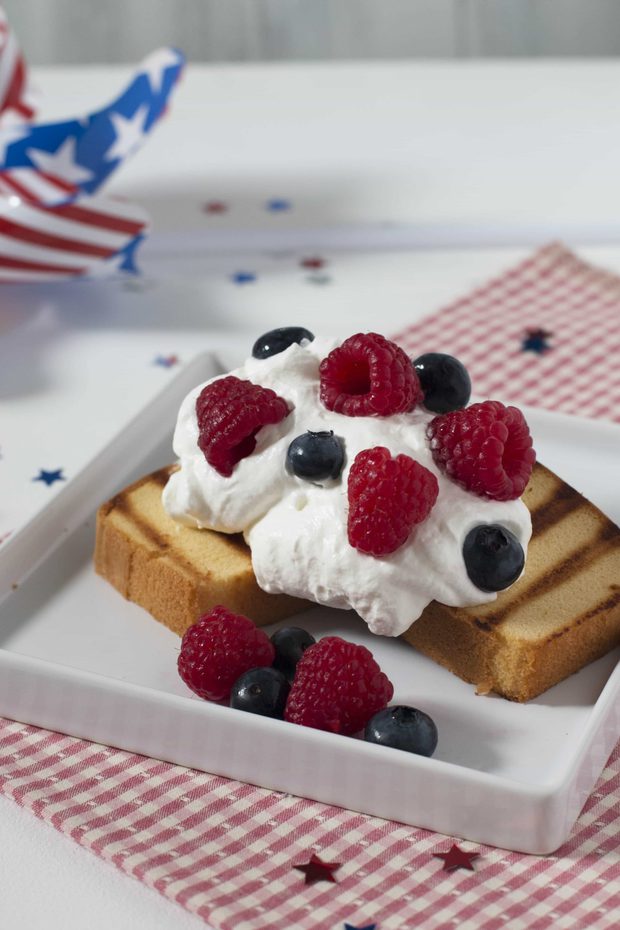 Stars & Stripes Pound Cake
Festive, fresh, and flavorful! Make your Fourth of July celebrations even more memorable with this red, white, and blue dessert.
Ingredients
1 11oz pound cake (I used Sara Lee), sliced into 1/2 inch sliced
6 oz package fresh raspberries
1 pint package fresh blueberries
Whipped Cream
1 cup heavy cream
2 Tbsp sugar
1 Tbsp fresh lemon juice
Instructions
Grill the slices of pound cake on a hot charcoal grill or grill pan, about 2 minutes per side. Remove from grill and set aside.
While the pound cake is grilling, make the whipped cream. Add heavy cream, sugar, and lemon juice to the bowl of an electric stand mixer. Beat on medium-high until the mixture is fluffy and forms soft peaks.
Add two slices of pound cake to each plate. Top with the fresh whipped cream, raspberries, and blueberries. Serve immediately.