There was a moment this weekend where we almost had a fire pit in our backyard. However with the rain and snow we've gotten over the past week, it quickly turned into a smoking pit with teeny tiny flames that refused to catch (and no, the lighter fluid did nothing but create a 2 minute bonfire).
Thankfully I got one s'more out of the deal!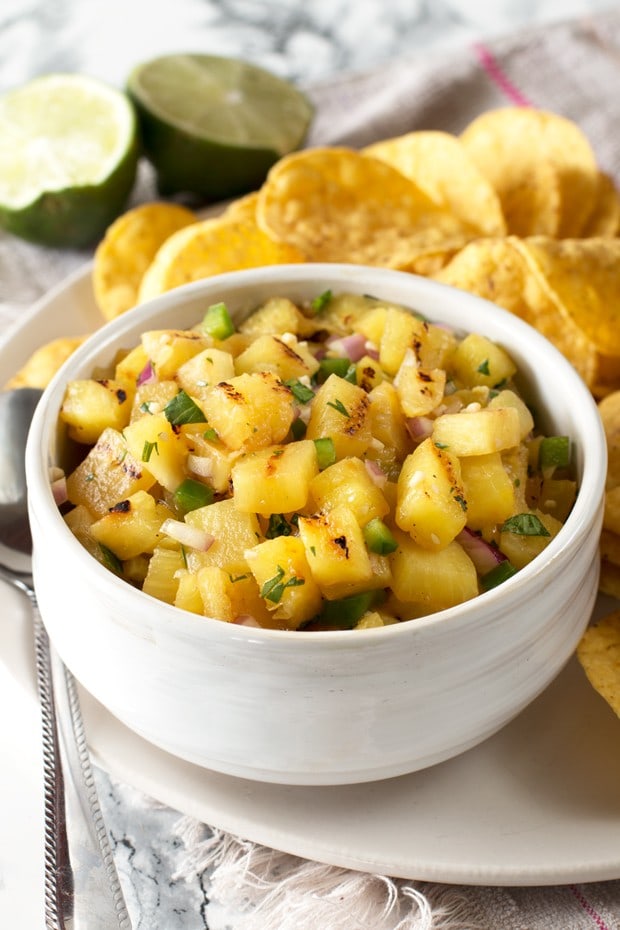 Despite the fire pit not working, being covered in smoke for a solid couple of days made me want to get the grill going ASAP. One of my favorite things to grill is pineapple so I had to kick off the season with that!
This year I have a feeling I am going to be all about the fruit salsas. I love how bright and flavorful the grilled pineapple is in this salsa. It's sweet and tangy which is the best vehicle for those classic salsa ingredients such as jalapeno and red onion.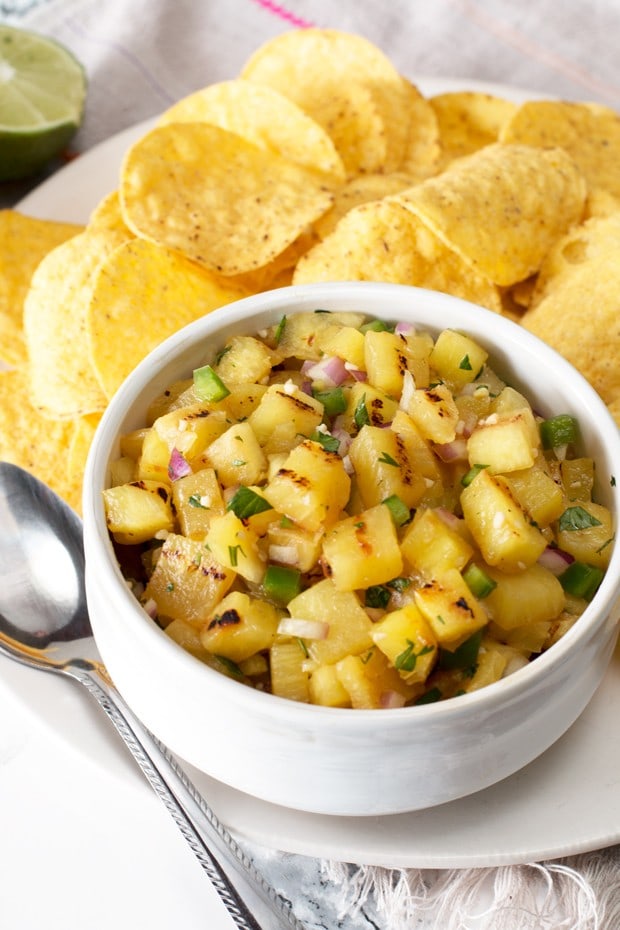 Shake things up and give this fruity grilled pineapple salsa a try! You might be tempted to never go back to traditional salsa again…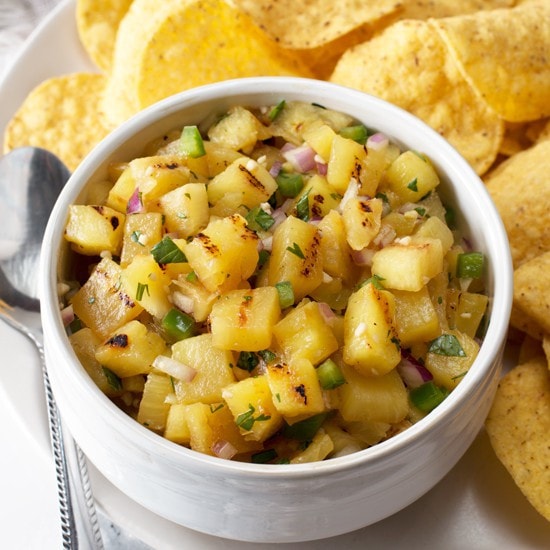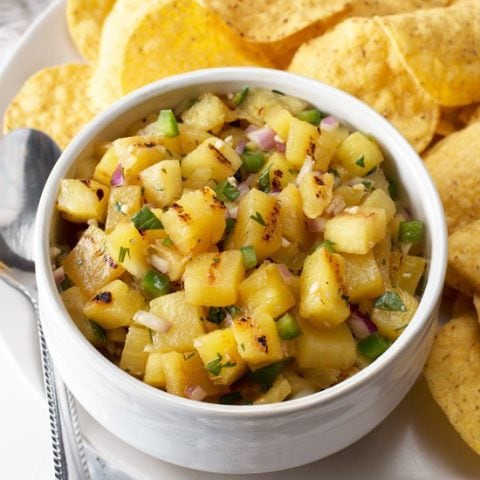 Grilled Pineapple Salsa
A fruity, grilled salsa that's bound to become a new favorite!
Ingredients
1 pineapple, peeled, cored and cut into rings
1/2 red onion, diced
1 jalapeno, seeds removed, diced
1/4 cup cilantro, chopped
1 tsp lime juice
3 cloves garlic, diced
1/4 tsp cumin powder
1/4 tsp salt
1/4 tsp pepper
Instructions
Heat a grill or grill pan. Once hot, add the pineapple rings and grill well on both sides, approximately 3 to 4 minutes per side. Chop into small pieces and cool in the refrigerator for approximately 5 minutes.
In a medium bowl, stir together all ingredients. Serve with tortilla chips.