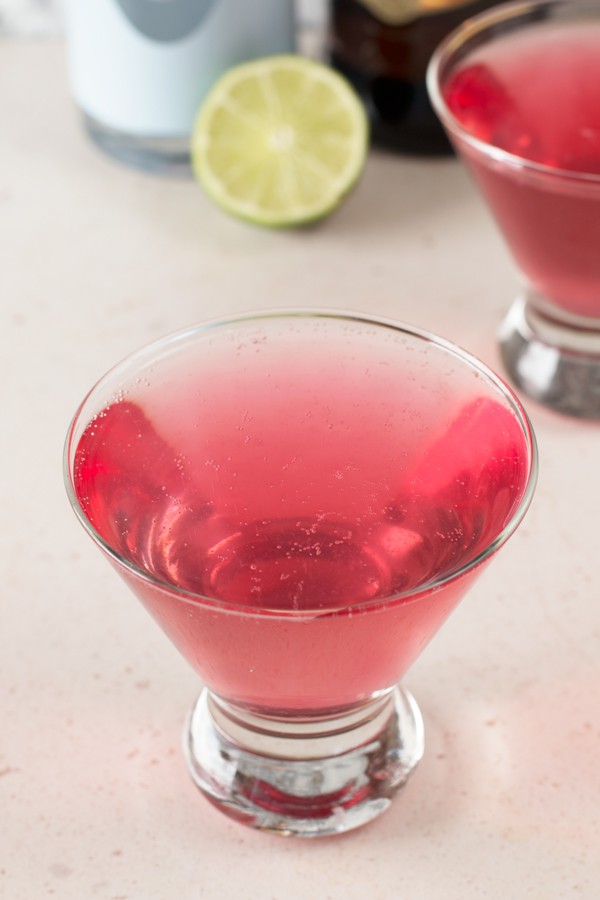 Whenever I sit down to sip a cosmopolitan, I always get drawn back to those initial episodes of Sex and the City. I may have been too young to have enjoyed a cosmopolitan when I first starting watching the show with my mom, but that didn't stop me from sipping on cranberry juice, pretending I was a young single woman in Manhattan.
I still wonder just how Carrie Bradshaw was able to go to glitzy restaurants, afford Gucci and Prada, and a gorgeous little studio apartment on a columnist's budget…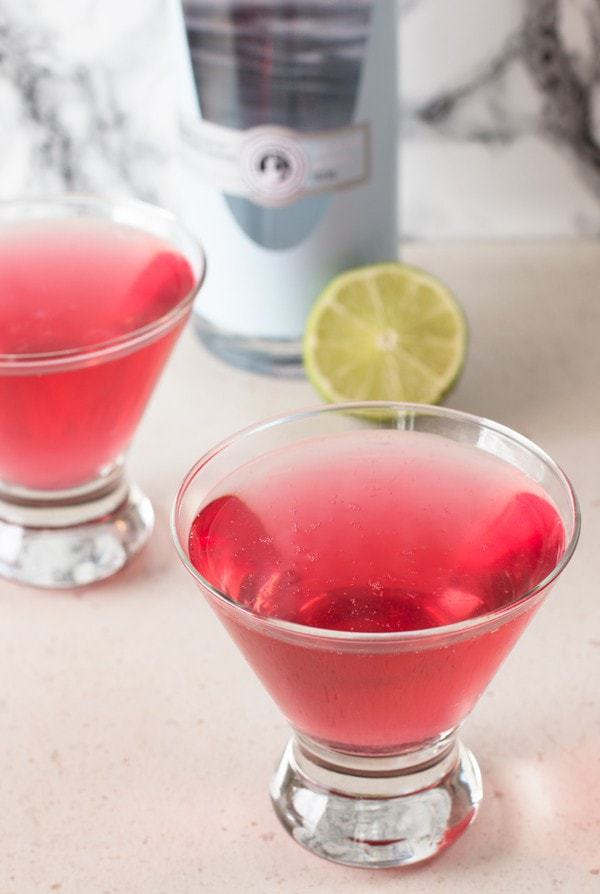 After returning home from an epic weekend of being completely spoiled at Disney in Orlando, I have been feeling pretty fancy which explains the sudden interest I've had in cosmopolitans. Particularly sparkling cosmopolitans – who doesn't like a little extra sparkle in their cocktail?
You might be thinking that this pink bubbling drink is going to be cloyingly sweet, but in reality there's only a little hint of sweetness in these bubbling beauties. The best way to keep a cosmopolitan from being too sweet is to make sure you purchase 100% pure cranberry juice instead of cranberry juice cocktail. The latter makes cocktails way too sweet and prevents you from tasting the tart cranberry flavor in your drinks. It's an easy fix and makes a world of difference in your cocktail creations!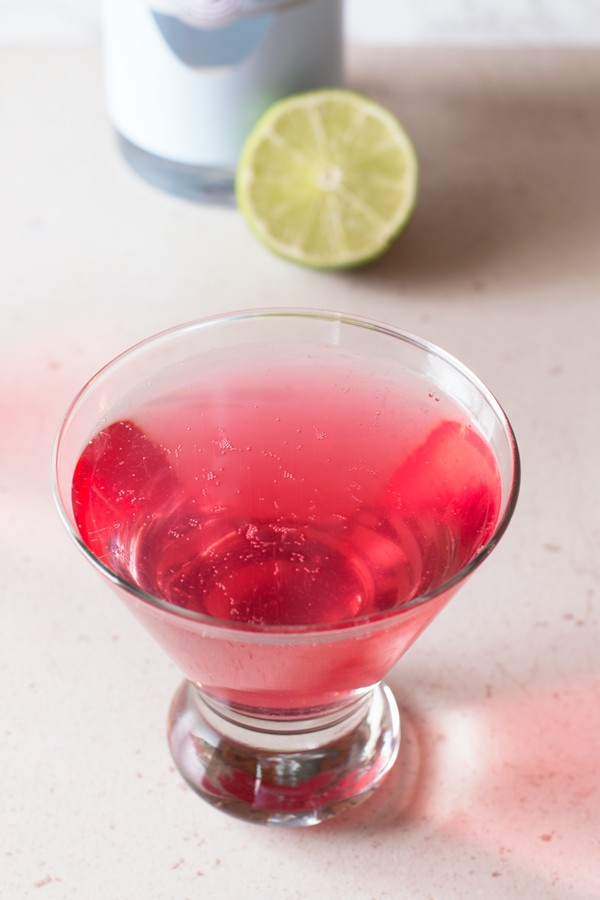 Now I just need three girlfriends to sit down and join me for a round… Who's with me?!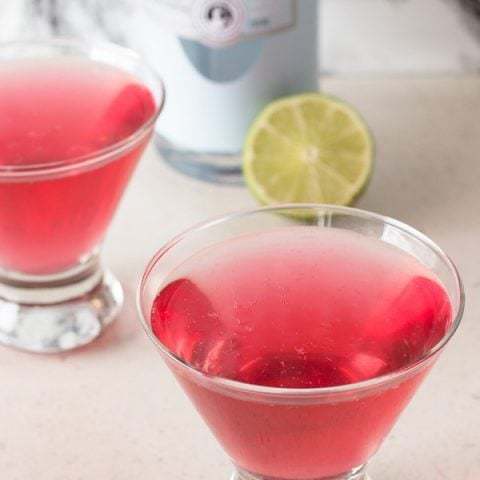 Sparkling Cosmopolitans
Additional Time:
5 minutes
A sparkling twist on the classic Cosmopolitan.
Ingredients
1/2 cup vodka
1/4 cup 100% cranberry juice
1/8 cup triple sec
Juice of 1/2 a lime
Club soda
Instructions
In a shaker filled with ice, combine vodka, cranberry juice, triple sec, and lime juice. Shake well and strain into two martini glasses. Top each drink with club soda.