The Rocket Sandwich is a riff on a sandwich I fell in love with when I lived in Rome. It's been upgraded with the much-needed addition of avocado and a peppery lemon spread that you'll want to use on everything.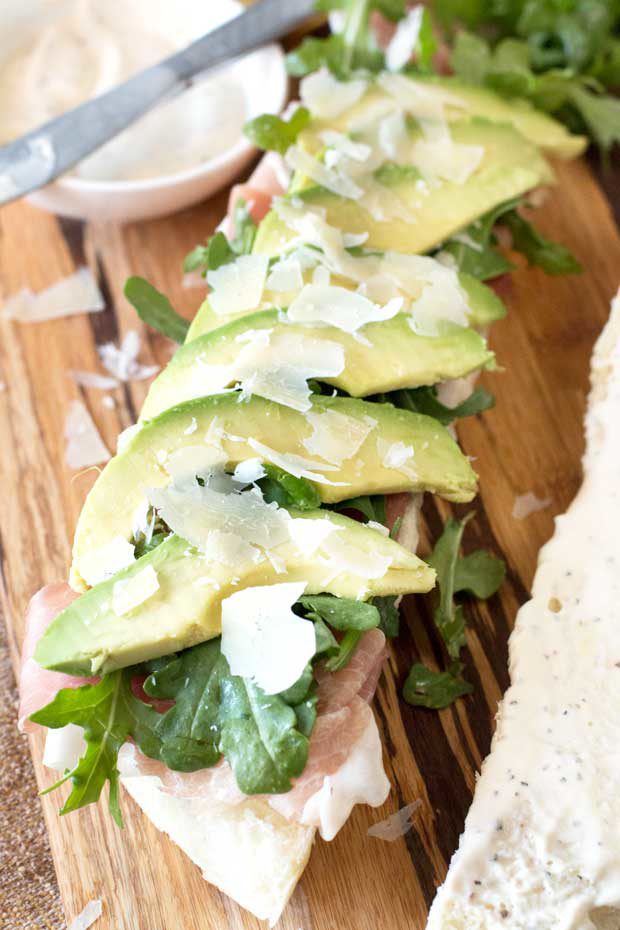 When I lived in Rome, after the first couple of days being there on my own, I realized just how expensive living on my own in a foreign country was. It took my roommates and I a couple days, a couple nice meals out and the exchange rate to smack us into reality pretty quick.
As soon as we realized how much we had to stretch our dollars, we went on the hunt for cheap eats around our apartment. There was this one sandwich shop with 3-euro sandwiches that actually tasted more delicious than all the pasta we'd been inhaling.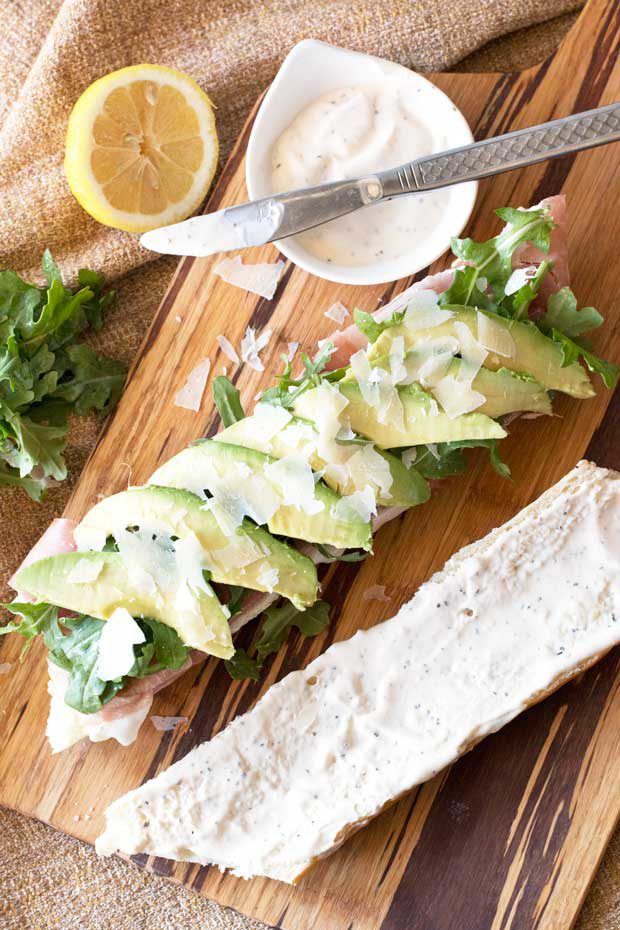 My favorite sandwich was a prosciutto rocket salad (aka arugula) served on a crusty French baguette that would keep me full all day. I've been recreating the sandwich for years at home, but I started to get bored with it.
I mean the flavors are amazing but it desperately needed more substance and more… something.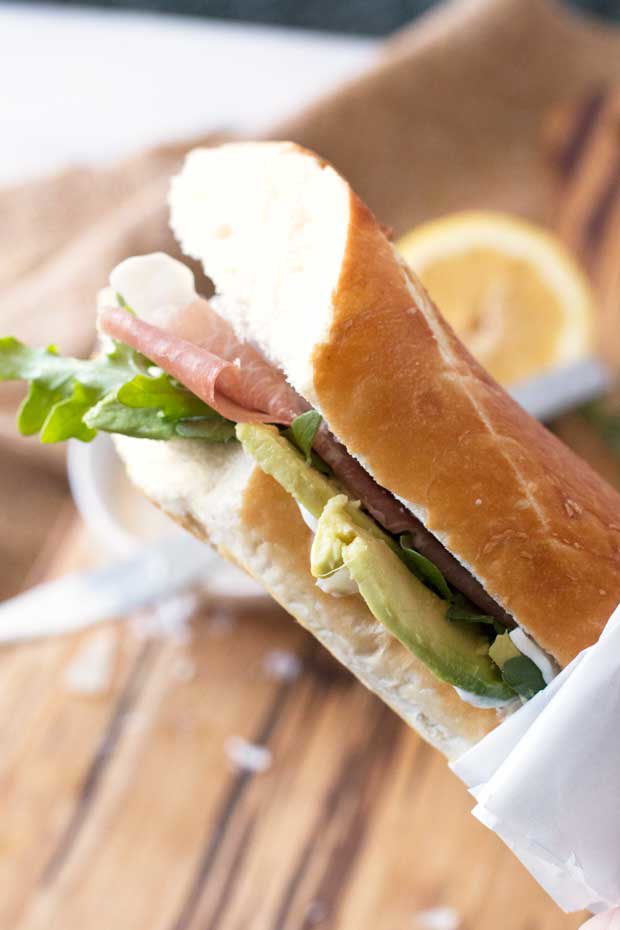 That something ended up being two things – avocado and a lemon pepper spread that is my new lifeline for all sandwiches. Shave a little Parmesan on top of it all and you have the ultimate picnic sandwich that is anything but ordinary. Just wrap it up and take it for lunch or even for a leisurely stroll around the neighborhood (a 'passeggiata' if you want to get really into the Italian spirit).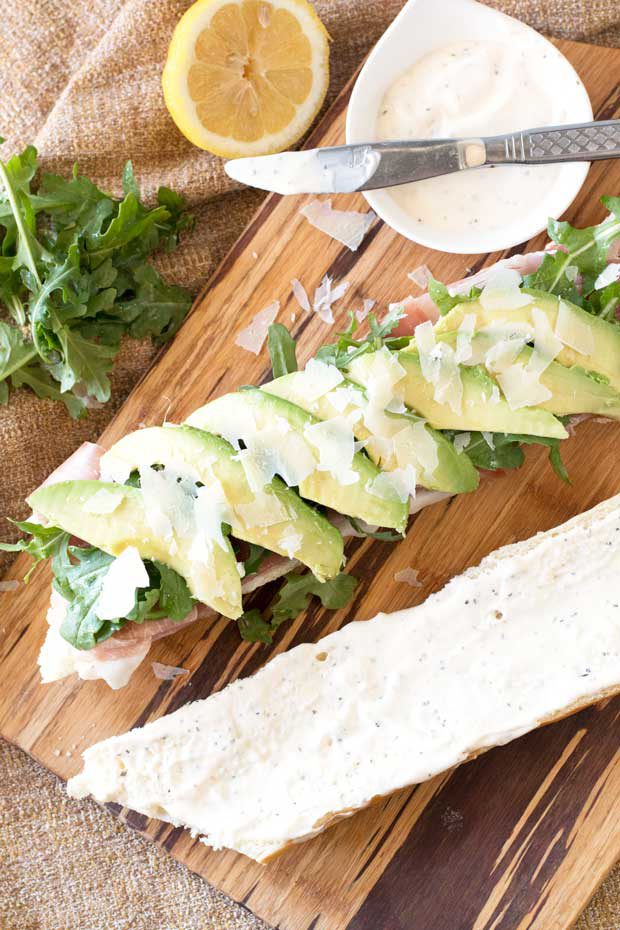 Whenever I'm getting a little nostalgic about my time in Rome (or whenever I simply need a delicious sandwich fix), I have to bring out the rocket sandwich. Plus it's the best excuse to eat a baguette EVER.