The Siesta Cocktail is a delightful combination of tequila, Campari and grapefruit juice. This drink isn't too strong and gives you an extra boost of acidity and freshness with every sip.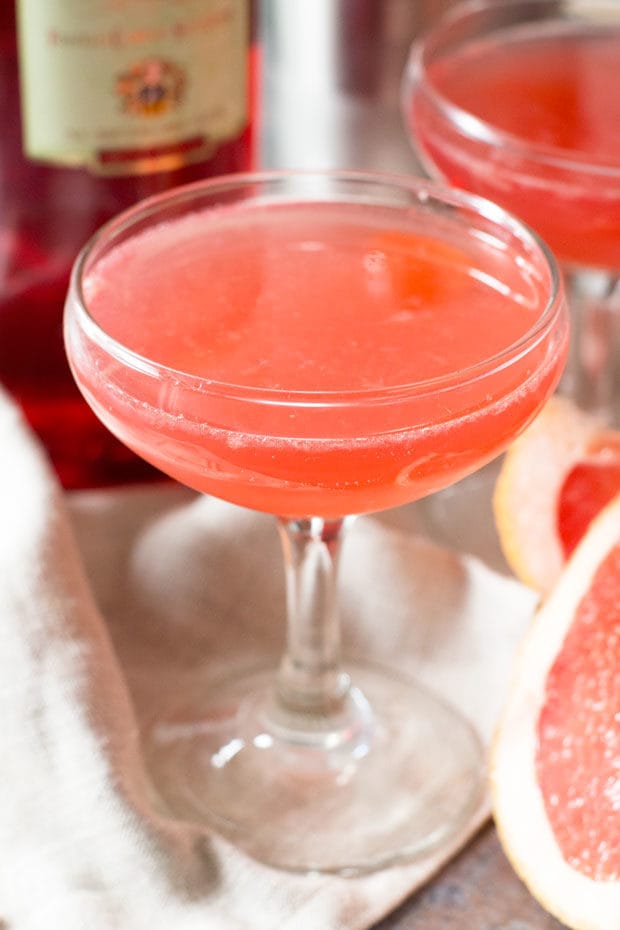 Normally I am not a tequila girl. Save for the margaritas I love to down on Taco Tuesday, or anytime I dare to venture to The Rio in downtown Denver, I usually stay away from tequila.
I mostly attribute this to a particular friend who encouraged one too many tequila shots into my system throughout college and well into my mid-twenties. Tequila was 100% her go-to libation of choice, and it got me into trouble every single time.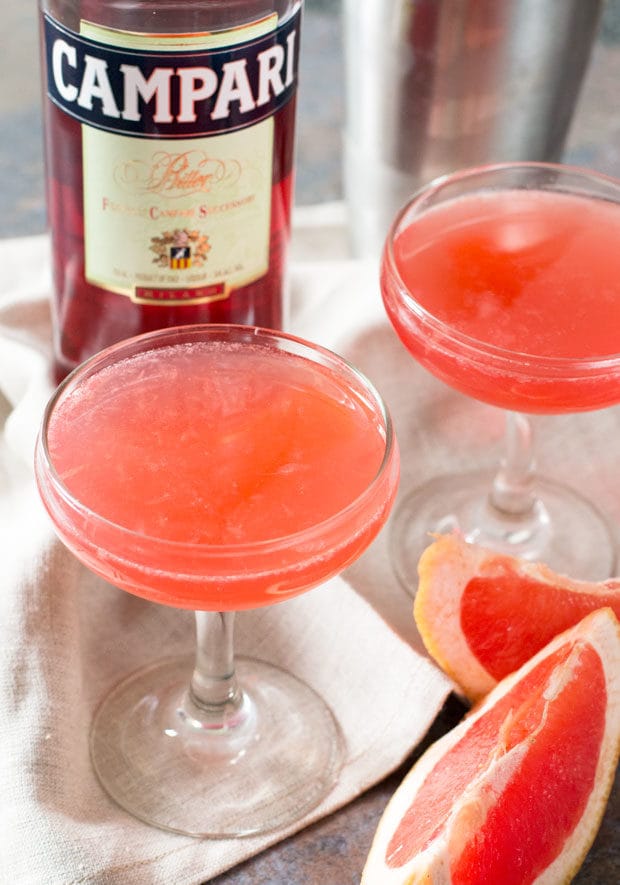 I believe the most recent one was at her wedding in Mexico…. I'm sure you can only imagine where that led… *shudders* I remember the hangover very well.
I'm just starting to let tequila back in my life – slowly and not in the form of shots. Margaritas are one of my favorite cocktails in the summer, but I get a little tired of them after a while. I wanted to teach myself a new way to enjoy tequila and I just so happened to stumble upon the Siesta cocktail in the latest Bon Appetit.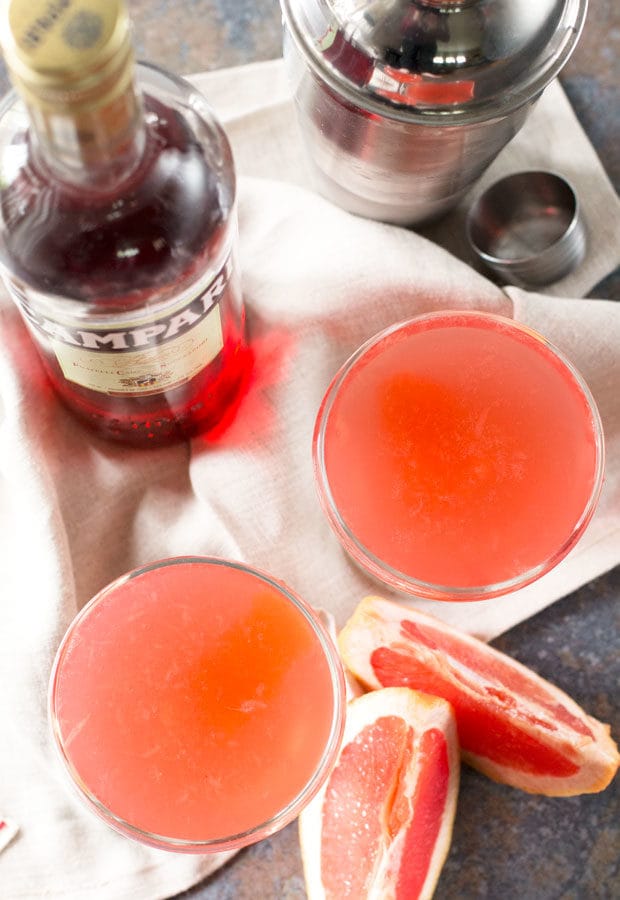 I've been on a bit of a grapefruit kick lately (as seen in my recent sparkling grapefruit old-fashioned) so when I saw this guy had both tequila and grapefruit juice I was sold. Plus it gave me an excuse to haul out the Campari that I generally have no clue what to do with.
It took a few recipes and several iterations of tweaking to get this drink right where I like it, but this version is spot on in my opinion. It's tangy, complex, and there are surprising layers of flavor. Plus you don't actually taste the tequila, so I think it's a good little stepping stone for my tequila journey.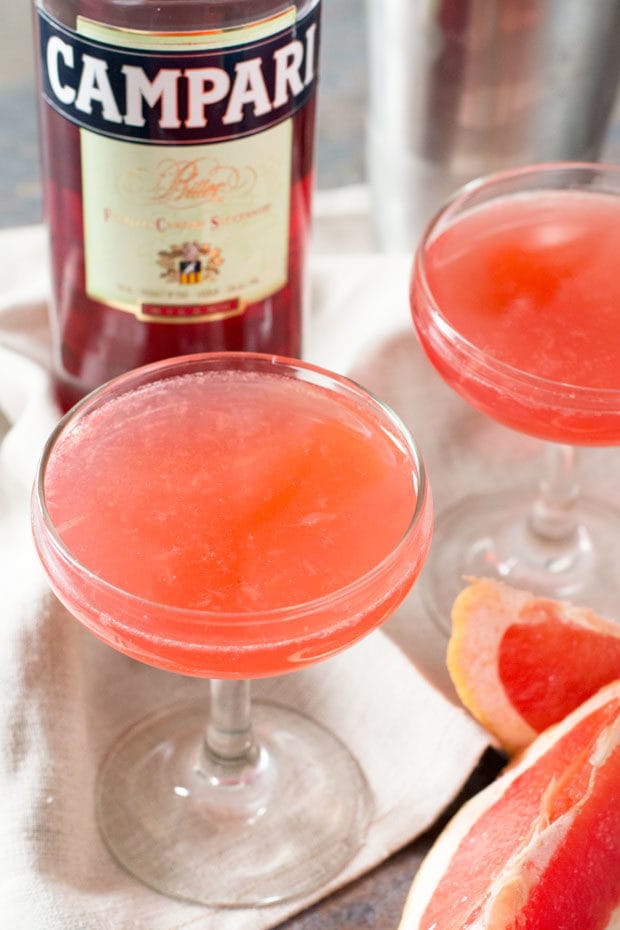 Cheers! Hopefully you are managing to make it through the first day back after the long weekend… UGH.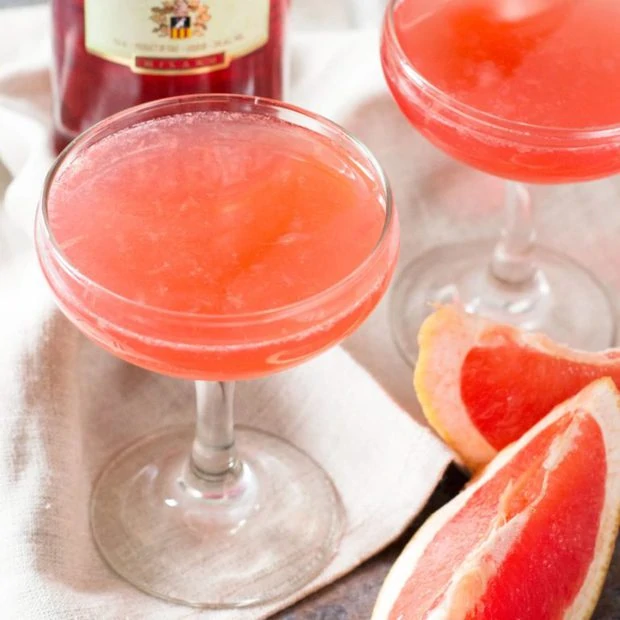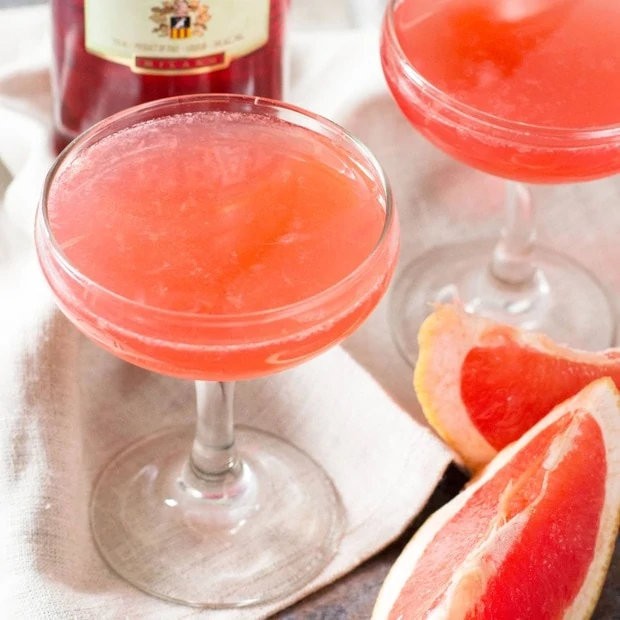 Siesta
Tequila, Campari and grapefruit juice come together to make a surprisingly refreshing cocktail.
Ingredients
2 oz silver tequila
1/2 oz campari
1/2 oz fresh lime juice
3/4 oz fresh grapefruit juice
1/2 oz simple syrup
Garnish: slice of grapefruit peel
Instructions
Add all ingredients to a shaker filled with ice.
Shake well and strain into a cocktail glass.
Garnish with a slice of grapefruit peel.