Roasted Bone Marrow
Things just got a little crazy over here.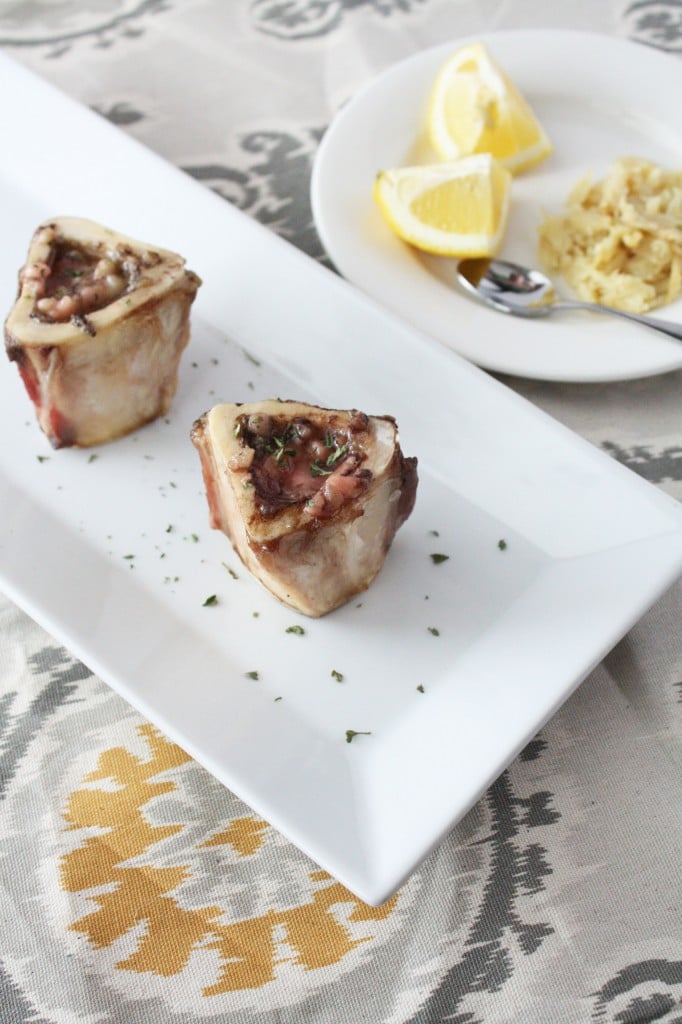 The obsession to cook and eat bone marrow has been a longstanding one. Ever since I read about Julia Child using bone marrow in her French cooking that just sounded oh-so amazing, I knew that I was destined to eat this crazy meat thing called bone marrow.
So I ventured into my favorite Asian market (the only place I have actually seen beef bones sold) and started on this crazy adventure.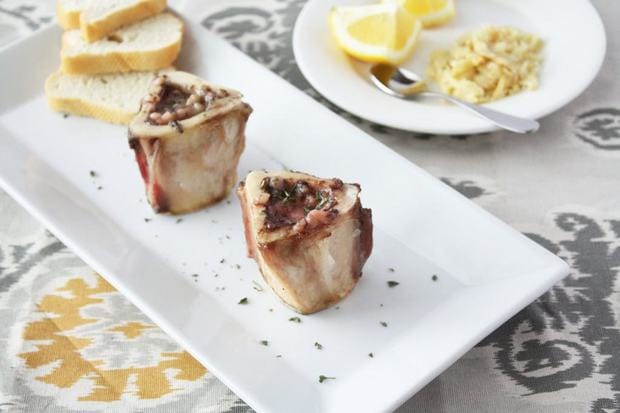 Ok, I am going to be honest with you all right now. I was terrified to actually try this. Something about eating bone marrow was messing with my mind enough to make me hesitate before eating it. However I was pleasantly surprised. When combined with the roasted garlic and lemon, the bone marrow was pretty good.
Now I know some of you are thinking I am completely insane for even mentioning the possibility of eating this. All I can say is that it is totally worth trying. At least then you will have an awesome answer for when people ask you "what's the strangest thing you've ever eaten?"
Seriously, just try it. It's easy, it's pretty darn good in this preparation (yes, this is me admitting that I did not actually eat the bone marrow on its own), and it's EASY.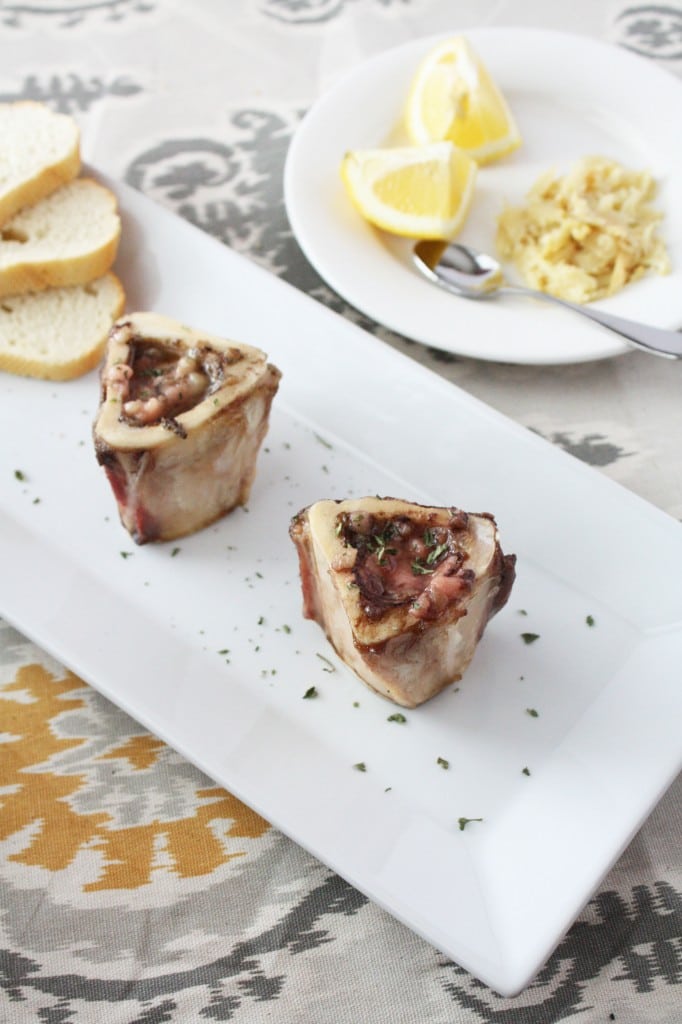 Roasted Bone Marrow
Yield: Serves 4
Cook Time: 40 minutes
Total Time: 40 minutes
I know it sounds crazy but this really is a great treat. Give it a try, I promise you will fall in love.
Ingredients
8-10 pieces/cuts of beef bones, marrow in tact
1 head of garlic, top cut off
1 Tbsp olive oil
2 lemons, for squeezing
Toasted bread, for serving
Instructions
Preheat your oven to 400 degrees.
Drizzle the cut head of garlic with olive oil and place in a garlic roasted or wrap in foil. Place in the oven and roast for 40 minutes until golden and caramelize.
When the garlic has been in the oven for 20 minutes, in a heavy-bottomed skillet, add the bone pieces so they are all standing upward. Add the skillet to the over and roast for 20 minutes, until the fat is soft and melty.
Serve bone marrow hot with small spoons along with garlic, lemon, salt and toasted bread.