Chocolate Covered Bacon
Oh yes, you read that right. I dipped bacon in chocolate.
I don't know why this is so good but it really is SO GOOD. I have no idea why I didn't try this combination sooner. Chocolate covered bacon is something I need in my life. Forever.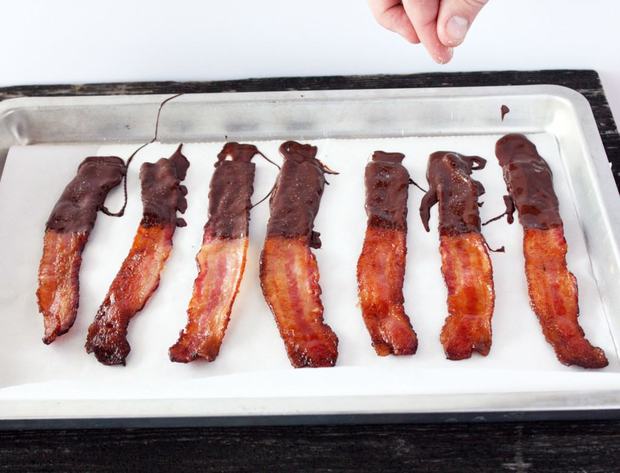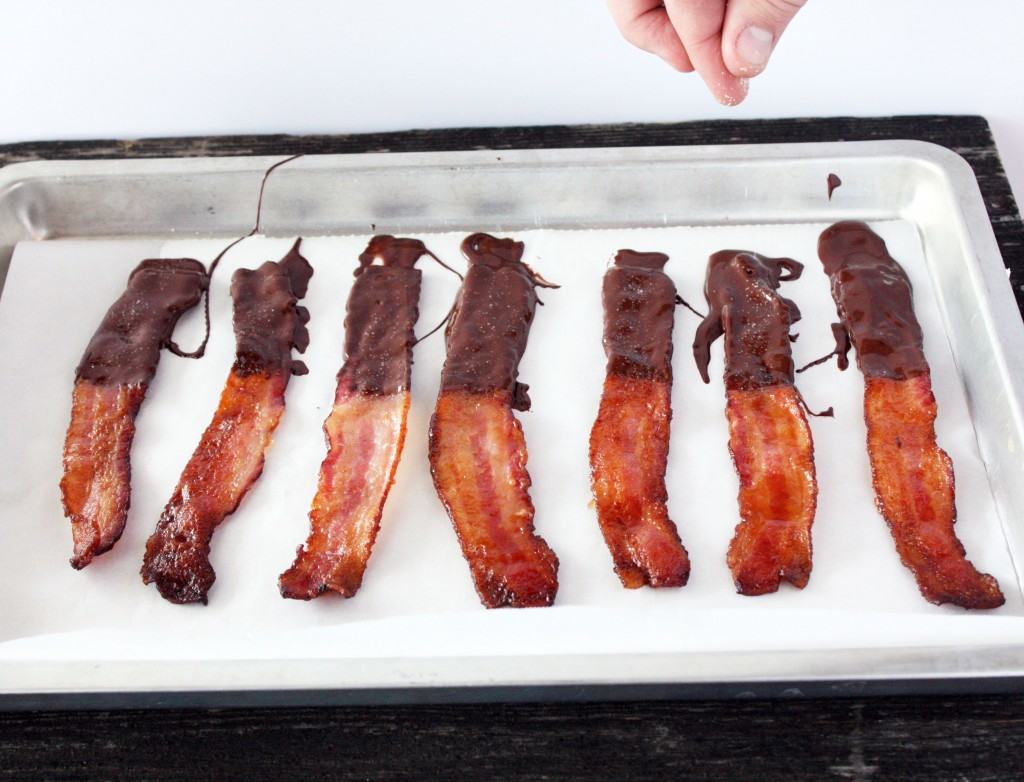 My timing for making this couldn't have been better since we ended up with a blizzard here in Denver on Sunday. There's nothing like sitting around in your PJs, watching the Academy Awards, and eating chocolate covered bacon while there snow swirling around outside.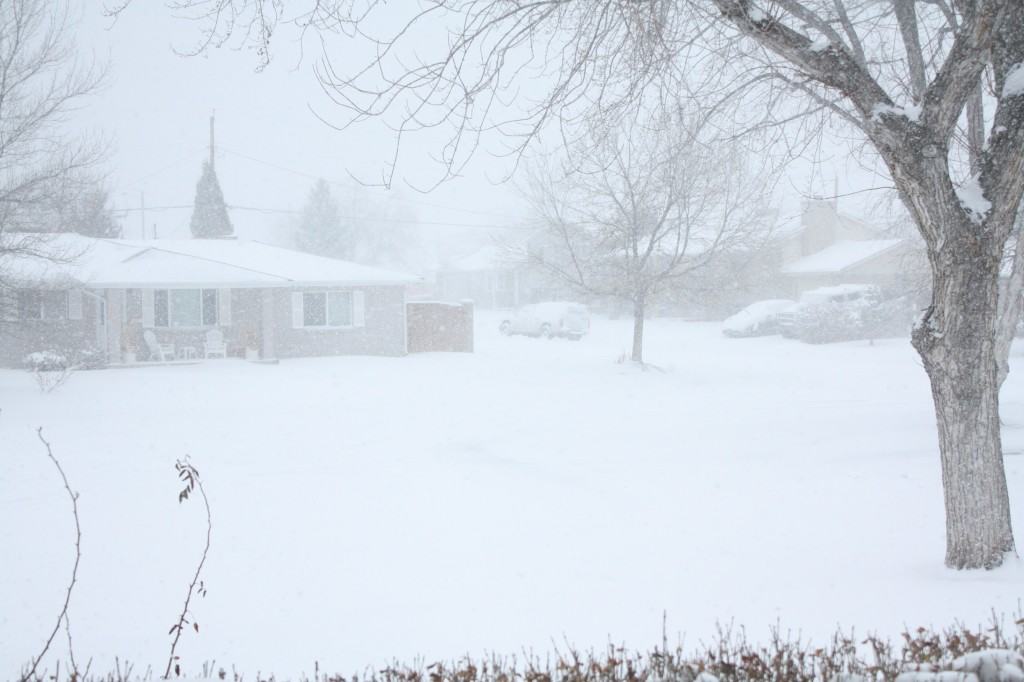 Doesn't look like fun does it?
I much prefer looking at these beautiful things.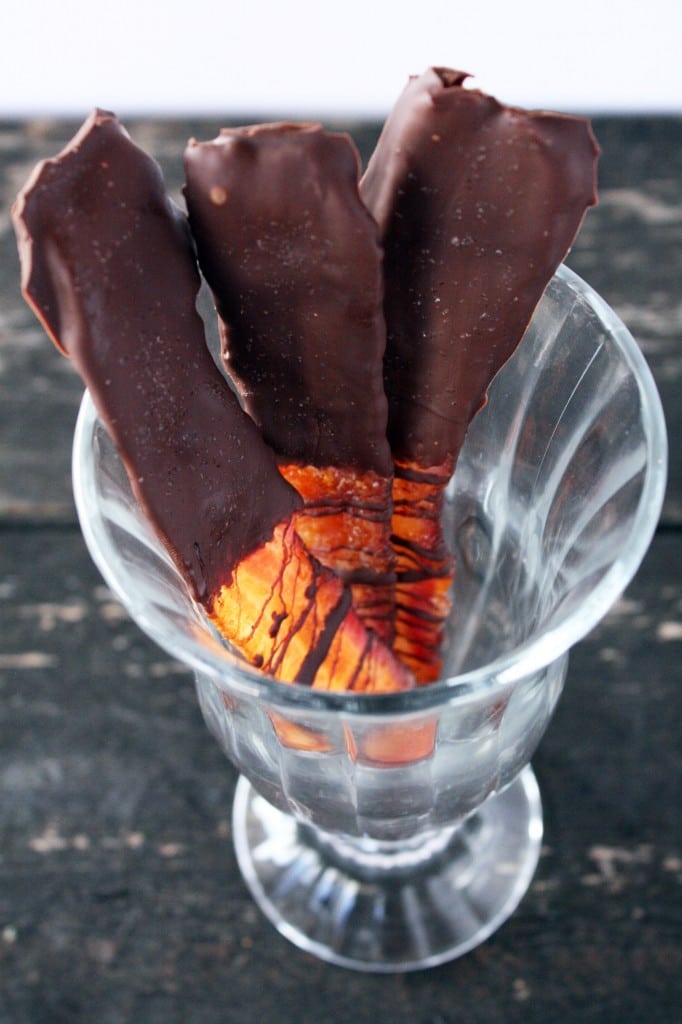 Mmmmmmmmmm……
Just know that I will not be held responsible for you licking your computer screens right now.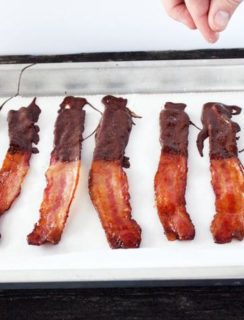 Chocolate Covered Bacon
Yield: 12 pieces
Prep Time: 10 minutes
Cook Time: 35 minutes
Total Time: 55 minutes
Sweet and salty - there's no better combination.
Ingredients:
12 pieces, thick cut bacon
2 tbsp brown sugar
10 oz dark chocolate
Himalayan Pink Sea Salt for sprinkling
Directions:
Preheat oven to 425 degrees.
Place bacon strips on a rack on a foil lined baking sheet and sprinkle with brown sugar. Bake for 20-25 minutes until crispy. Make sure your bacon doesn't get too crispy or it will become brittle and won't hold up to being dipped in chocolate.
Let bacon cool. While bacon is cooling, melt chocolate in double boiler. Dip each piece of bacon in the chocolate so up to half of the piece of bacon is fully covered. I transferred the melted chocolate to a highball glass and dipped the bacon in the glass - makes the whole process MUCH easier.
Place dipped bacon on parchment paper and sprinkle with pink salt while before the chocolate harden. Let cool in the refrigerator until chocolate is hard.