The Pumpkin Stout Floats is double the pumpkin flavor, the ultimate indulgent fall treat you won't be able to resist.
What do I give you on the Friday before my birthday? A drink to cheers with me to a brand new year of course!
I have something kind of exciting to tell you… I am officially a fan of beer.
I'll give you a second to pick your jaw up off the floor.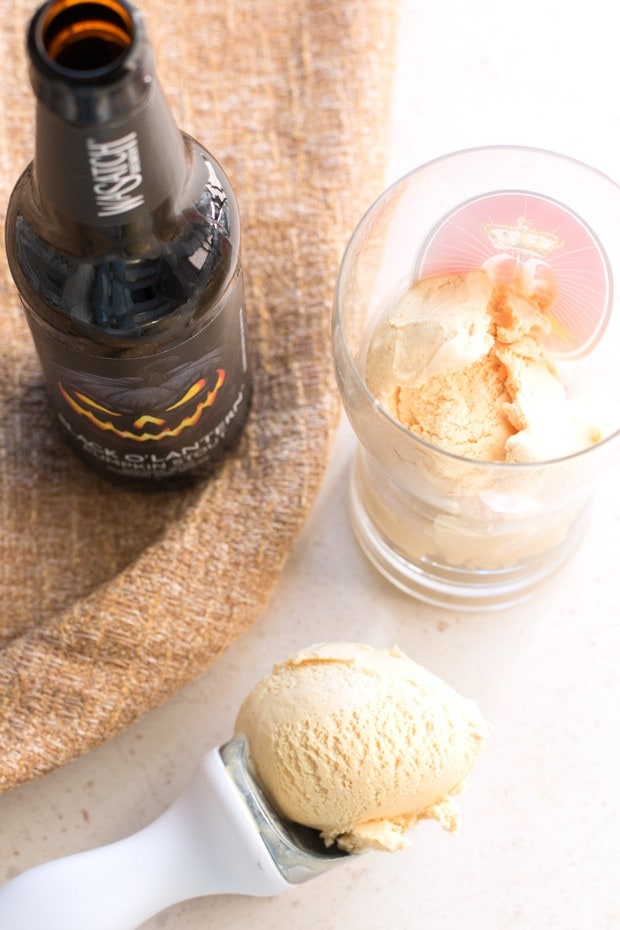 I never was a big beer drinker and I really have no idea what randomly clicked with my taste buds, but somehow I am drinking a couple beers in a row (actually finishing them both). Maybe it was drinking my way through the Great American Beer Fest that made me finally change? There were a LOT of beers… Or maybe I just stopped trying really crappy beer? Considering the amount of craft breweries in Colorado, that seems impossible… It'll forever be a mystery to me. I'm just thankful to finally be in with the cool beer-drinking kids for once.
Right now, I am way into the pumpkin beers, especially this new pumpkin stout I randomly stumbled upon. As I was drinking it I kept thinking back to a Guinness float I made once. I thought, wouldn't vanilla ice cream be amazing in this? Oh wait, wouldn't pumpkin ice cream be amazing in this?
*mind explodes*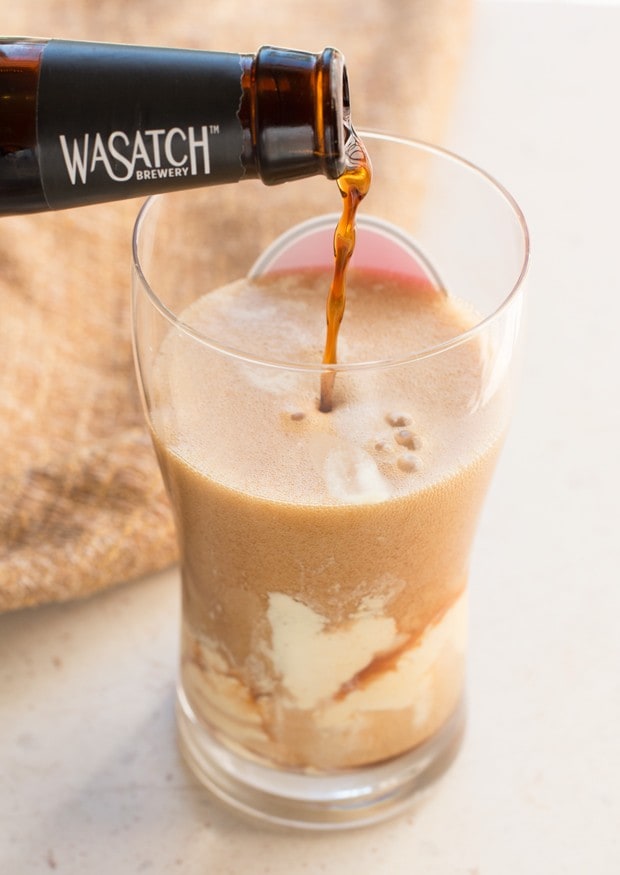 Just like that, I created my favorite fall drink. EVER. The pumpkin stout float! It also just so happens to be the simplest drink I've ever made, perfectly timed for me to be completely lazy over my (hopefully long) birthday weekend. It's creamy, rich and filled with extra pumpkin flavor for the pumpkin-obsessed of you out there.
It's too simple not to make, so it better be on your to-make list tonight. Cheers to the freakin' weekend people! I'll drink to that.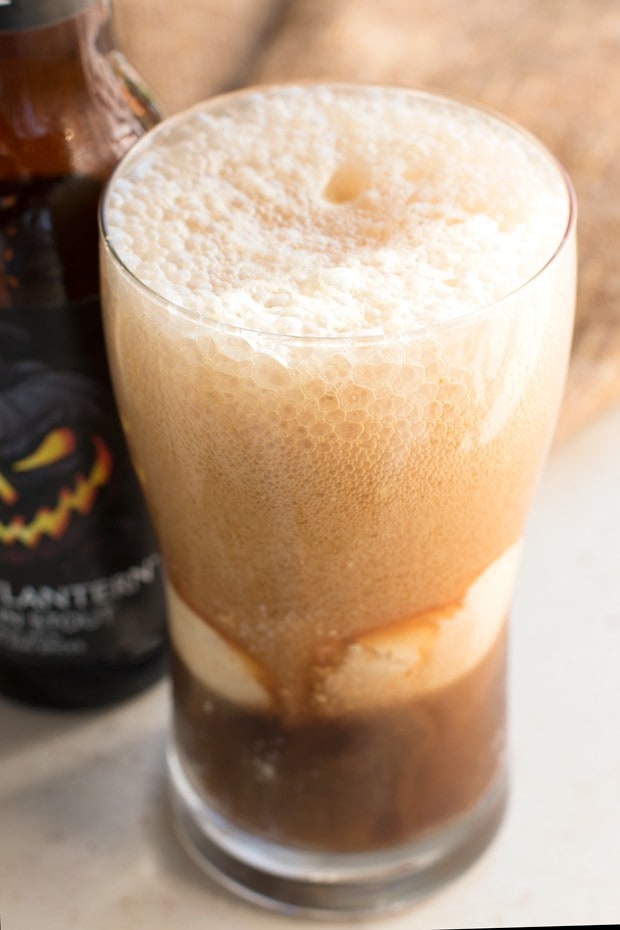 Feel free to stop me at anytime…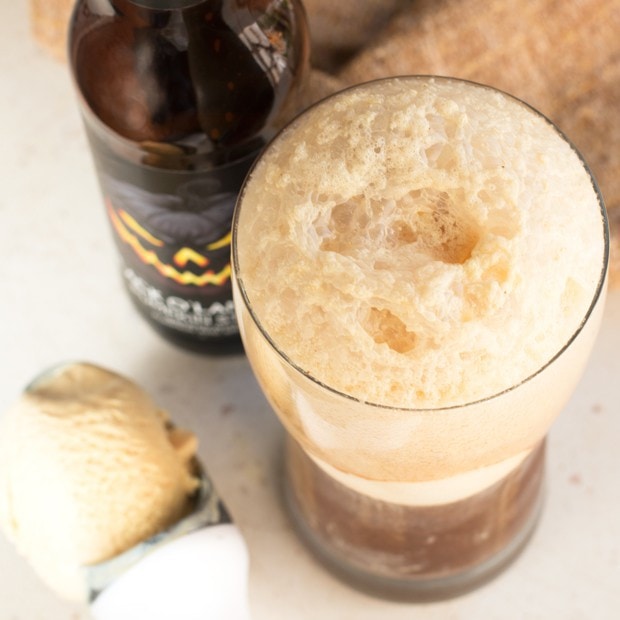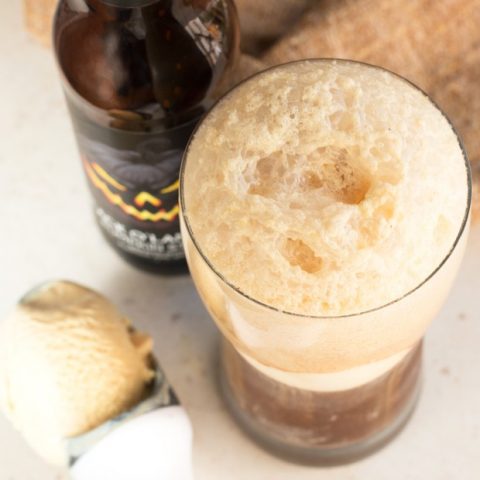 Pumpkin Stout Float
With double the pumpkin flavor, this drink is the ultimate indulgent fall treat you won't be able to resist.
Ingredients
12oz pumpkin stout (I used Black O'Lantern from Wasatch Brewery)
Pumpkin ice cream (Dreyer's makes a really yummy one!)
Instructions
Add two scoops of pumpkin ice cream to a tall beer glass. Slowly pour the stout into the glass, stopping to let the foam settle as needed so it doesn't overflow. Serve immediately.