Mastering Global Cooking – Thai: Tom Kah Gai
For those of you who don't know, I am usually not a big soup person.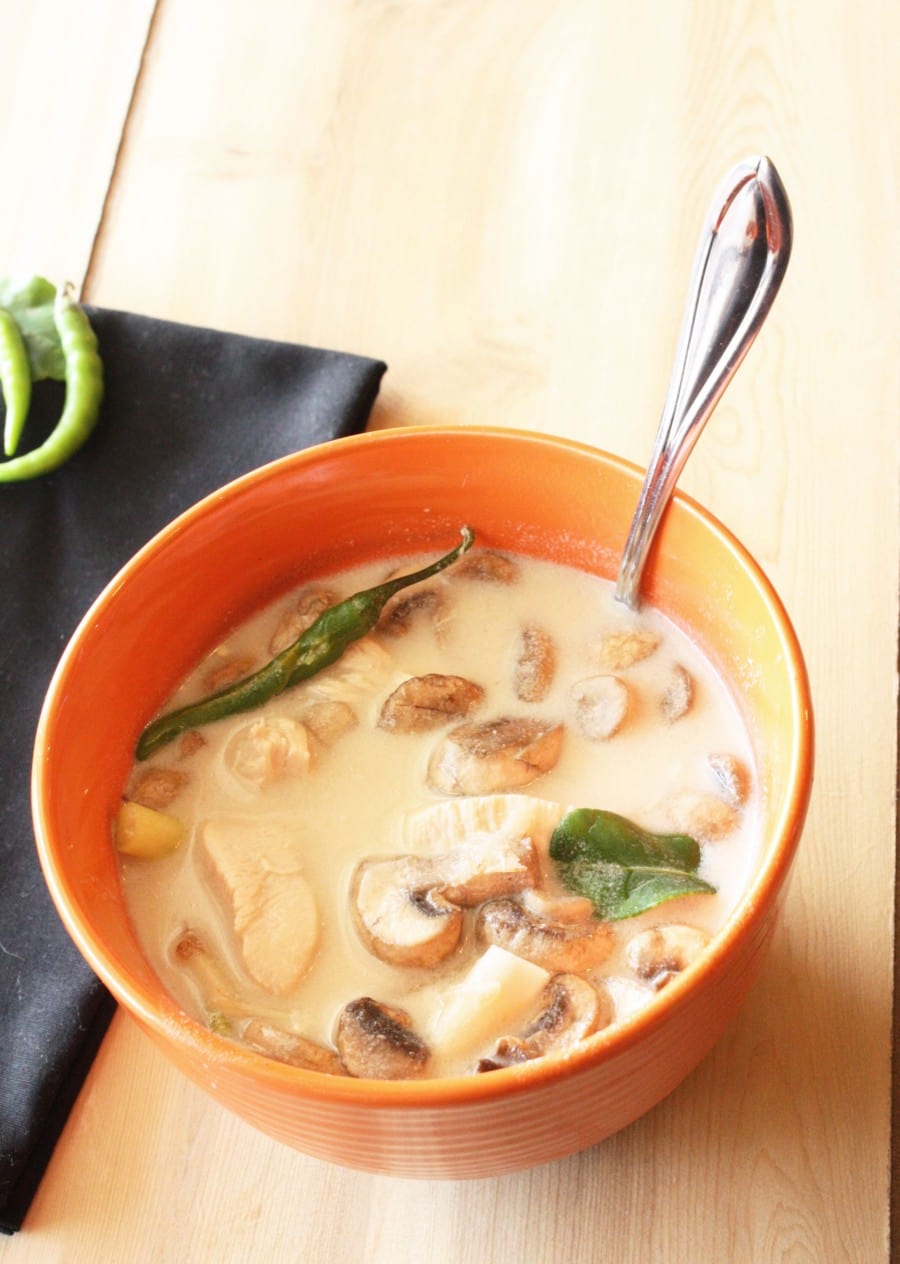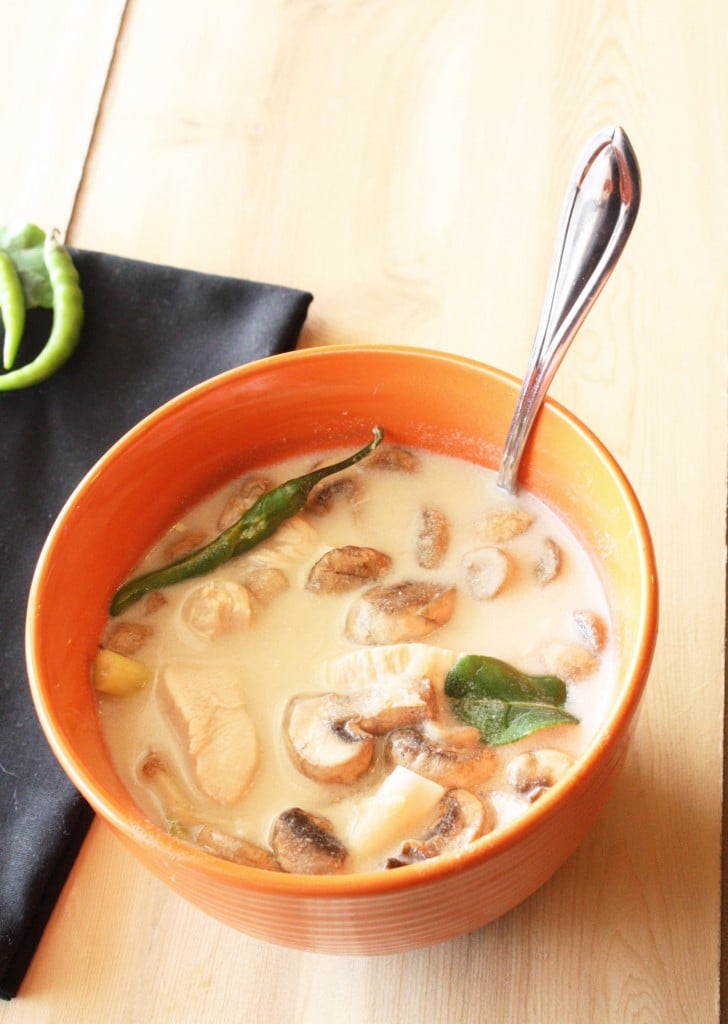 Usually soup is only used as an accompaniment to a massive amount of bread, oyster crackers, or some other form of carbs. However, in the interest of trying new things I decided this whole Mastering Global Cooking series would be the perfect opportunity to try getting myself into soup (you know, other than chili and tomato soup with my grilled cheese… yes I know I am still a 5 year old).
I swear, the more and more I go to the Asian store, the more and more new and exciting things I find! I mean, who knew what galangal is? (For those of you who don't know it's in the ginger family) It's like a whole new world of flavor has been opened up to me and I can't wait to experiment even more with all these different flavors.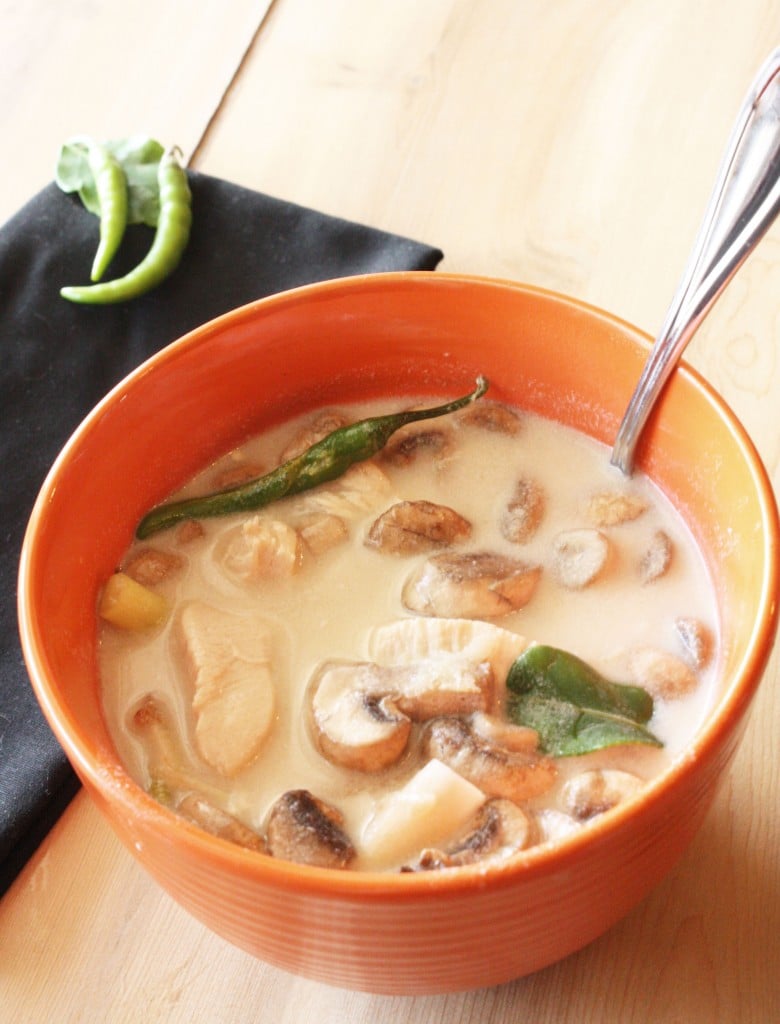 This soup really surprised me! First off, it's a breeze to make (which was a miracle considering this is the first soup I have ever made from scratch).
Second, the flavor is so so soooo good. It's not a flavor profile that I am extremely familiar with and it totally floored me. It comes with this sour flavor with a punch of salt and then a hint of sweetness on the end.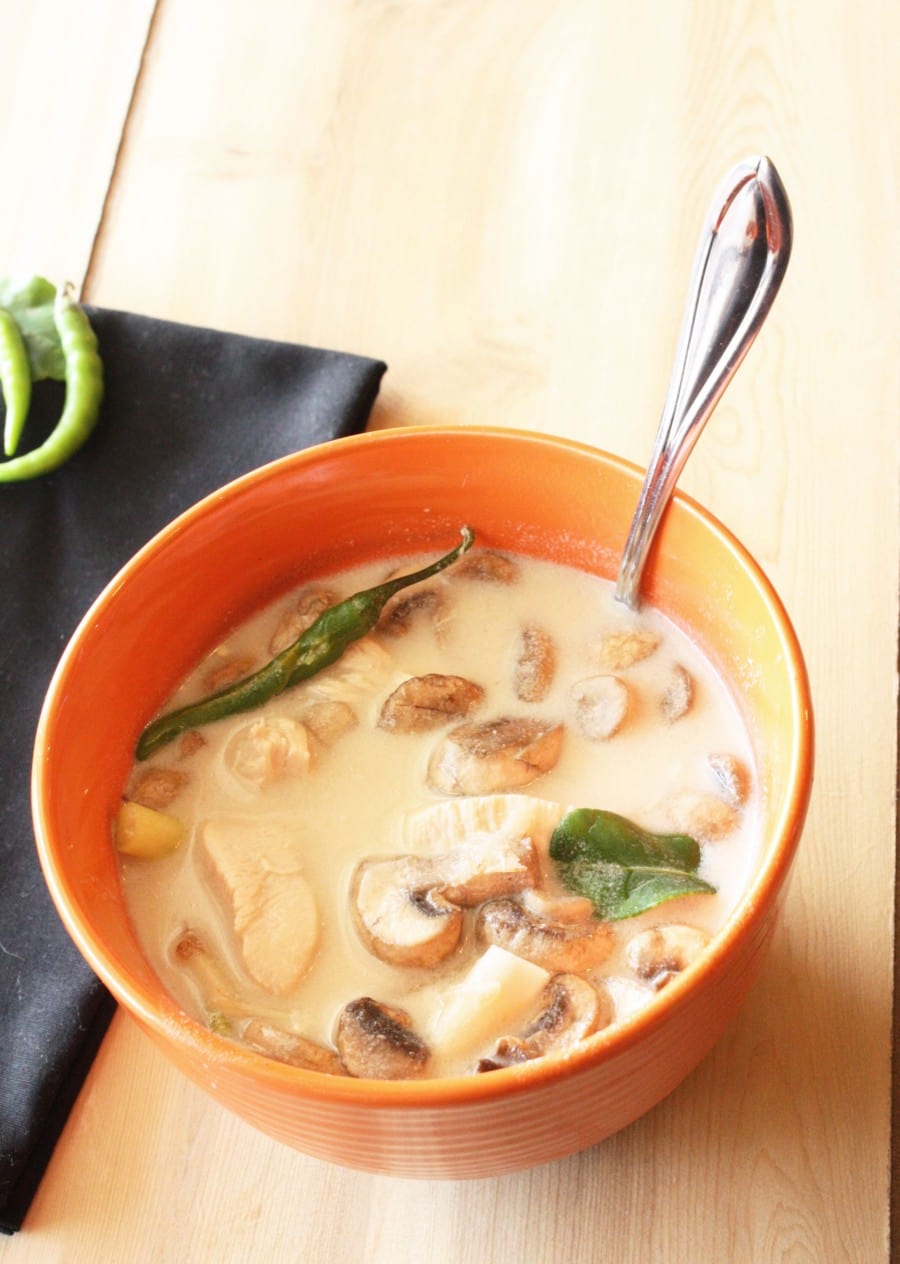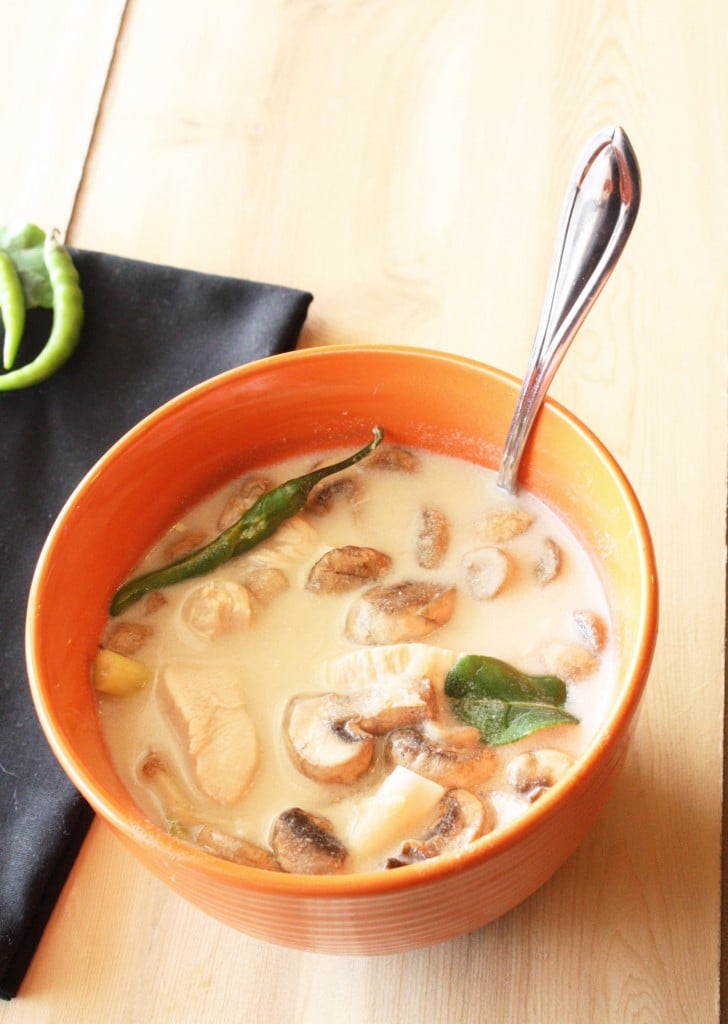 Hopefully all this new cooking has been inspiring some of you to start working with new flavors too!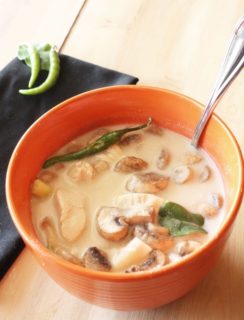 Tom Kah Gai
Yield: Serves 4
Cook Time: 40 minutes
Total Time: 40 minutes
A comforting, rich soup that will become a new favorite - it could even replace tomato soup as your new family favorite!
Ingredients:
3 cups chicken stock
1 lb boneless, skinless chicken breasts, cut into bite size pieces
8 oz white button mushrooms, cut into bite size pieces
One stalk lemongrass
5-6 fresh Thai chilies
2-inch piece of fresh galangal, sliced thinly crosswise
4-5 kaffir lime leaves
2 limes + 2 for garnish/additional seasoning
¼ cup fish sauce
½ cup fresh cilantro leaves
12 oz coconut milk
Directions:
Pour the chicken stock in a wide and shallow saucepan. Bring it to a boil over medium-high heat, and reduce the liquid by half.
Cut the lemongrass into 1" pieces and smash them with a pestle. Set aside.
Smash the chiles with a pestle and set aside.
Remove stems and veins from the kaffir lime leaves and tear into small pieces. Set aside.
Add coconut milk, reduce chicken stock, kaffir lime leaves, lemongrass and galangal to a large pot. Bring the mixture to approximately 160 degrees and 180 degrees (just below a simmer). Add the mushrooms and chicken, adjust the heat as necessary to maintain temperature. The mixture should never reach a boil.
Stir occasionally until the chicken is cooked through. Stir in smashed chilies and remove from heat.
Stir in the juice of 2 limes and fish sauce. Add more lime juice and fish sauce to taste.
Stir in the cilantro leaves. Serve warm with steamed rice.
Note: this soup does not do well leftover (in my opinion at least, the one bowl I had leftover separated in the fridge by the next day).