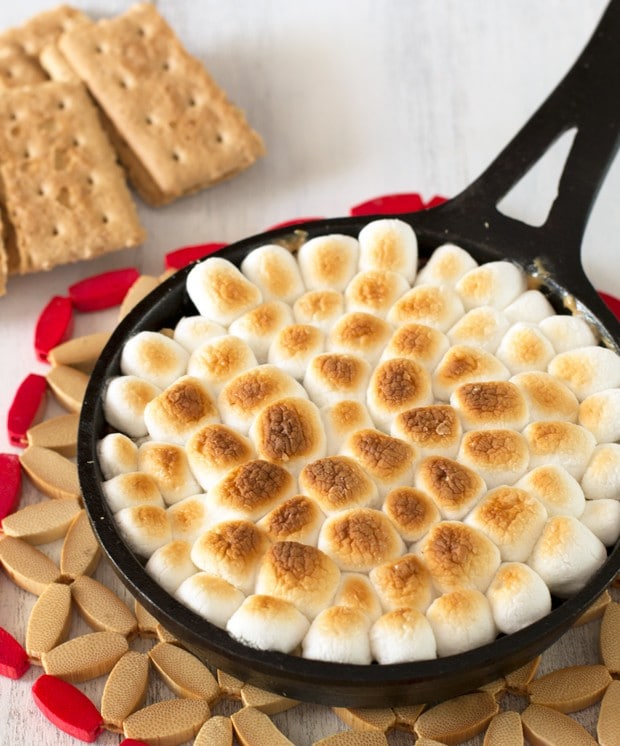 So… I've been MIA for about a week now. I feel like I am in some sort of strange limbo right now, so you'll have to forgive the absence. There are moments in life where it's hard to find the words and this is definitely one of those times.
My life is in tremendous flux right now. Everything I am familiar with seems to be slipping away, a very bittersweet feeling as I look ahead to the future. Part One of this whole life change is… I resigned my current position in marketing to pursue my dreams.
Whoa, right?
It's not a decision I came to lightly and it's one that still gets the butterflies fluttering when I think about it. I was raised with a pretty traditional thought-process about life. You go through school all the way to an M.A. and once you're done, you go into the professional world, get a job, work your butt off and climb the corporate ladder. All logical and rational, you know? However as I've gotten older and as I've experienced the corporate world, I realized I wasn't truly thriving like everyone else seemed to be.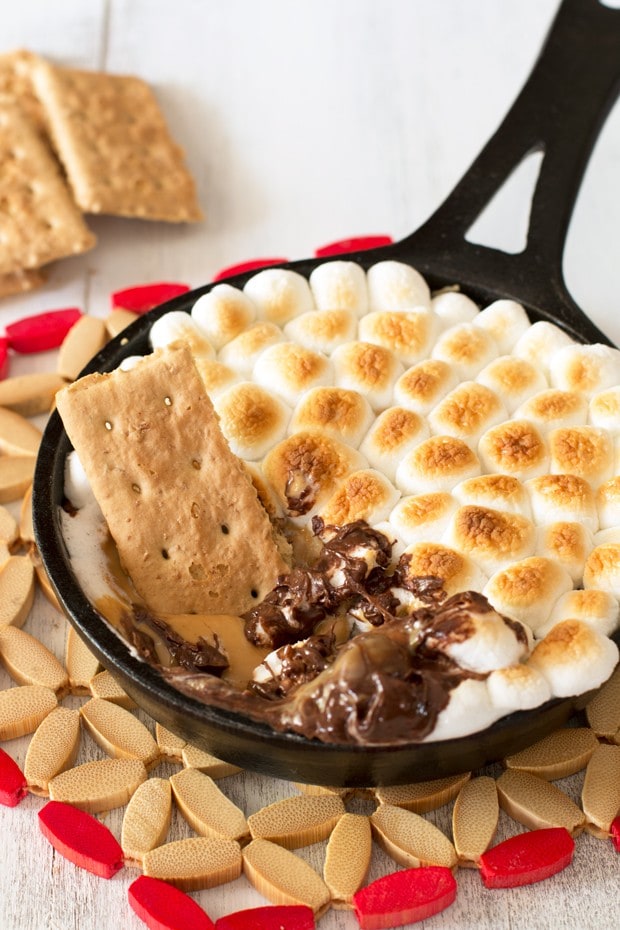 Instead, I felt myself thriving elsewhere. In the kitchen, behind the camera, creating new recipes, talking and writing about food – this is where I feel like I can do anything. It's become so much more than a hobby and I want to see where that road leads. So I am going to try to make work. It's terrifying in every way imaginable to give up security and the comforts of the corporate world, but recently a friend gave me a quote to remember:
I've been absolutely terrified every moment of my life and I've never let it keep me from doing a single thing that I wanted to do. -Georgia O'Keeffe
I am going to try living by these words with every step forward from this point on.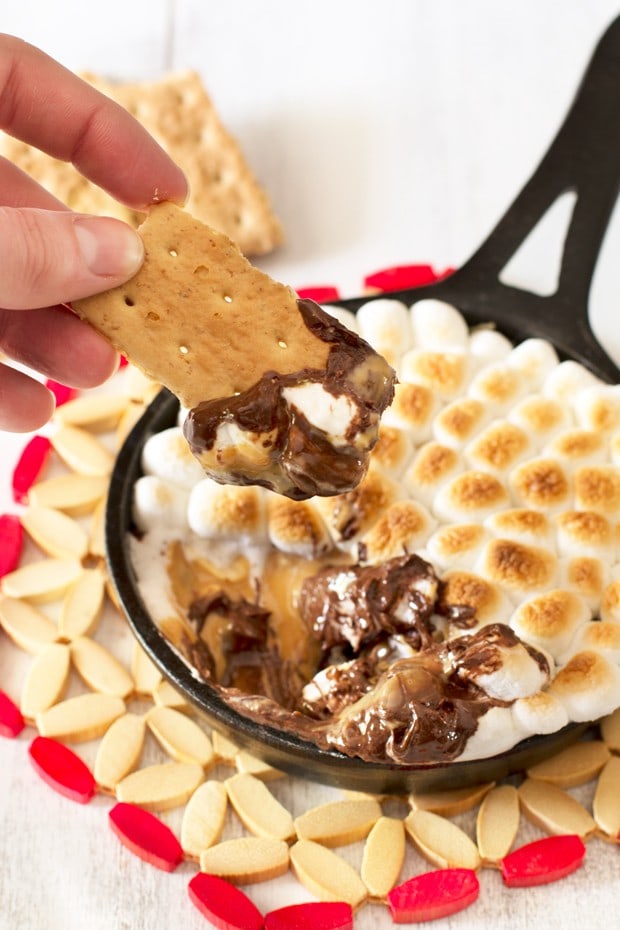 Now I've rambled on and haven't even mentioned these cute little Peanut Butter Mini Skillet S'Mores! You know I couldn't come back after a week of silence without a treat in hand to share. I might have made these a few (dozen) times in the past couple of weeks… Aside from being a fun dip to share with friends when it's too unbearably hot outside to think about lighting a fire, the classic s'mores combo is given new depth with peanut butter and chopped peanuts. You will literally feel yourself melting into a pool of comfort, which is exactly what I need right now.
More updates to come soon…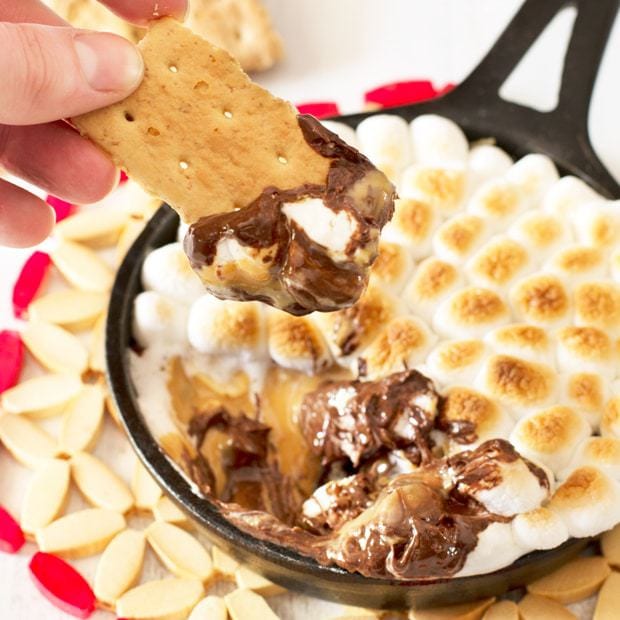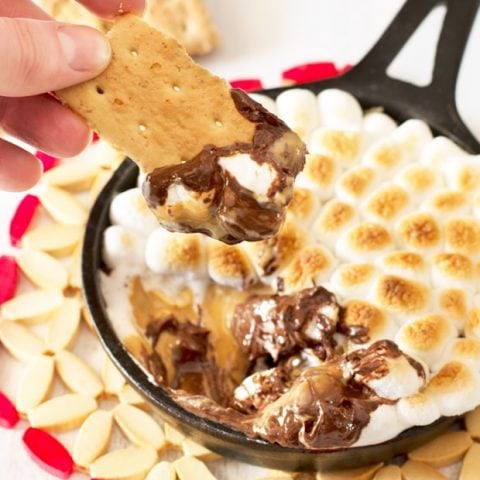 Peanut Butter Mini Skillet S'mores
Chocolate and peanut butter melted together beneath gooey toasted marshmallows.
Ingredients
10oz dark chocolate chips
1/2 cup peanut butter
1/3 cup peanuts, chopped
2 cups mini marshmallows
Graham crackers
Instructions
Set oven broiler to high.
Divide the chocolate chips evenly between two miniature cast iron skillets (or in one large cast iron skillet). Drop the peanut butter in dollops over the skillets and sprinkle the chopped peanuts evenly over both. Top with a layer of mini marshmallows.
Set skillets in the oven and broil until the marshmallows are puffed and golden brown. If the chocolate chips haven't completely melted, turn the oven to 350 degrees and bake for 5 to 10 minutes longer. Serve with graham crackers for dipping.