Pablo's Coffee on East Colfax is where the indoors and outdoors meet in an airy, caffeine-stimulated space that you could relax in for hours on end. With a roastery in the back, pumping out the sweet smell of roasted beans, you know you are getting the freshest coffee money can buy in every single drink the barista whips up for you.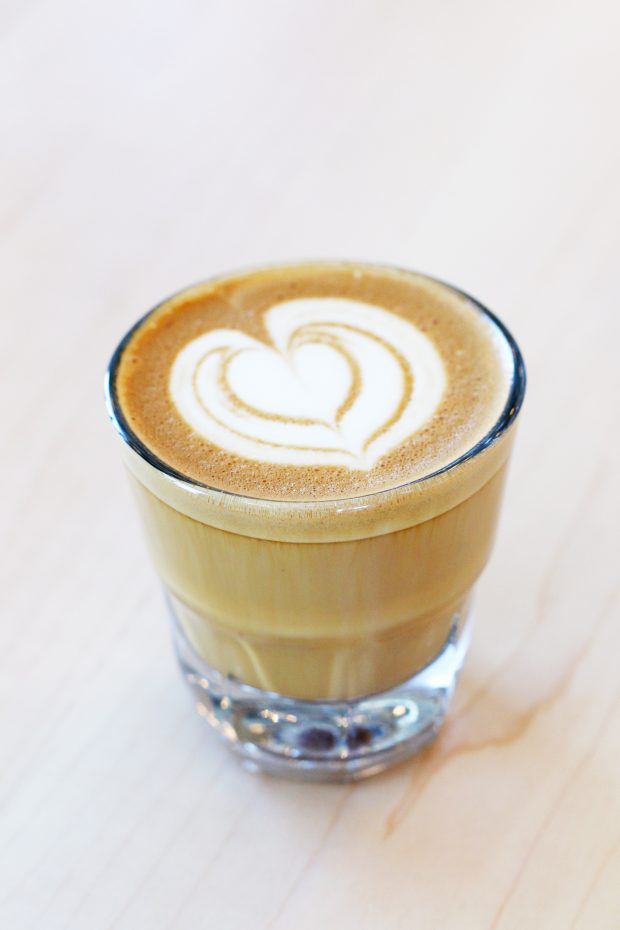 Disclosure: This post was sponsored by Pablo's Coffee. As always, all opinions are 100% my own.
There's a new coffee shop on Colfax that has won over my heart here in Denver, and makes me seriously wish I still lived over by Lowry like we used to.
Pablo's Coffee on East Colfax.
It's not often that a coffee shop makes an impression on me beyond "hey, that's a good cup o' jo," but this one definitely did.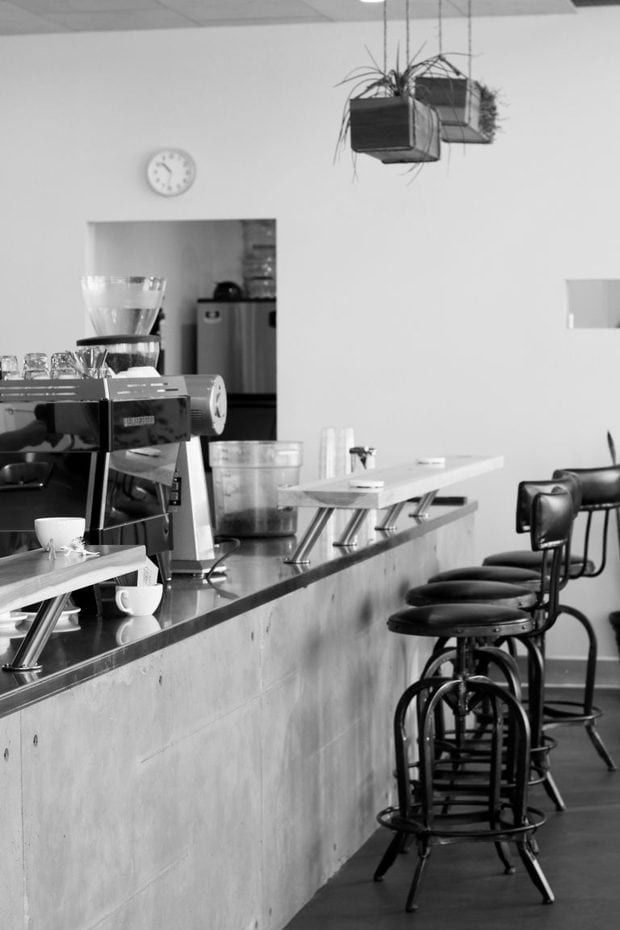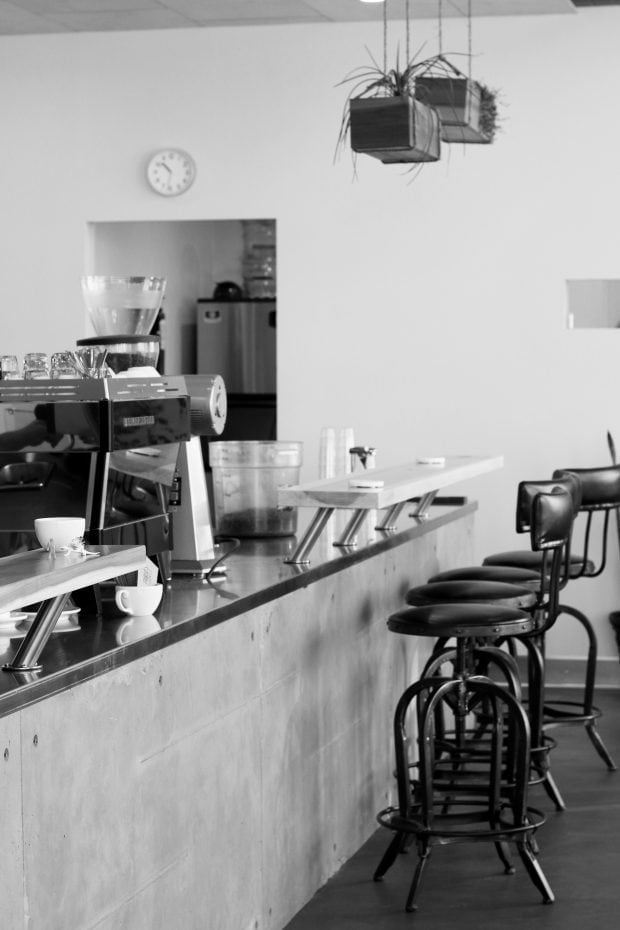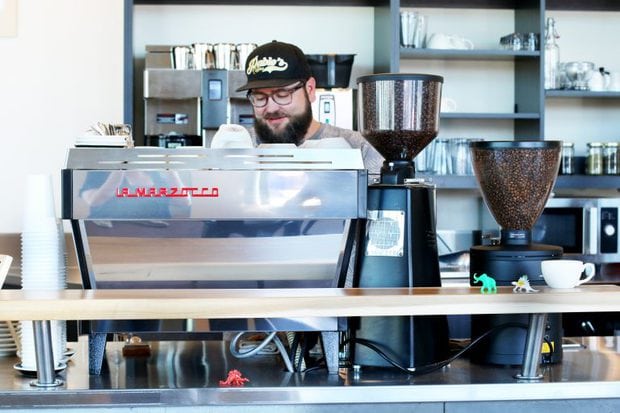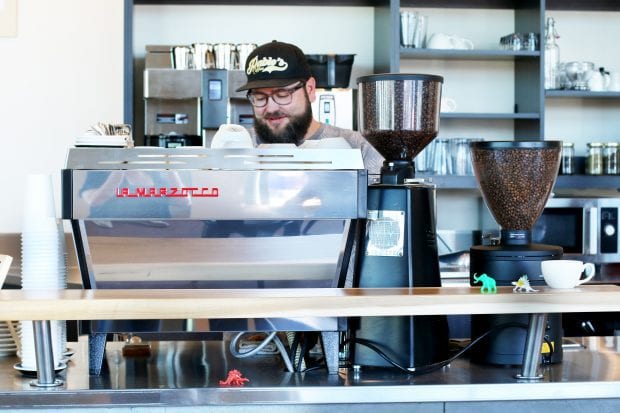 When you walk into Pablo's Coffee, it doesn't feel like you are walking into a building. Instead, it feels like you are entering a light and airy space that feels like you are outside. With plants and succulents surrounding you, along with natural wood tables and clean modern design that I swoon over, it instantly became a favorite spot for me.
This space is the kind of place that reminds me of Copenhagen, in design and feel. Not to mention in the amazing quality of product that they create, but I'll get to that shortly.
There's also this hint of quirkiness and nerdiness to the entire place – from the obsession with perfecting all things coffee to the little random dinosaur figures hiding in the succulents in the center of one of the tables.
Obviously, this is my kind of spot.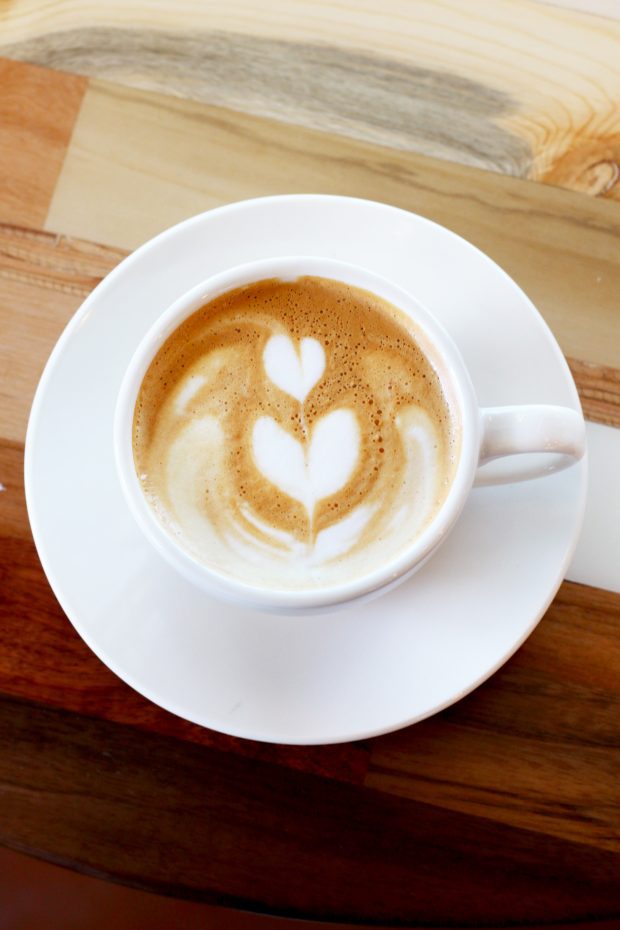 East Colfax has been screaming for a place like this to come in and infuse the neighborhood with craft coffee and a large space to sip in natural light and modern surroundings.
Now that the area is growing and changing, this spot was the next natural addition to provide a community gathering place, sans booze.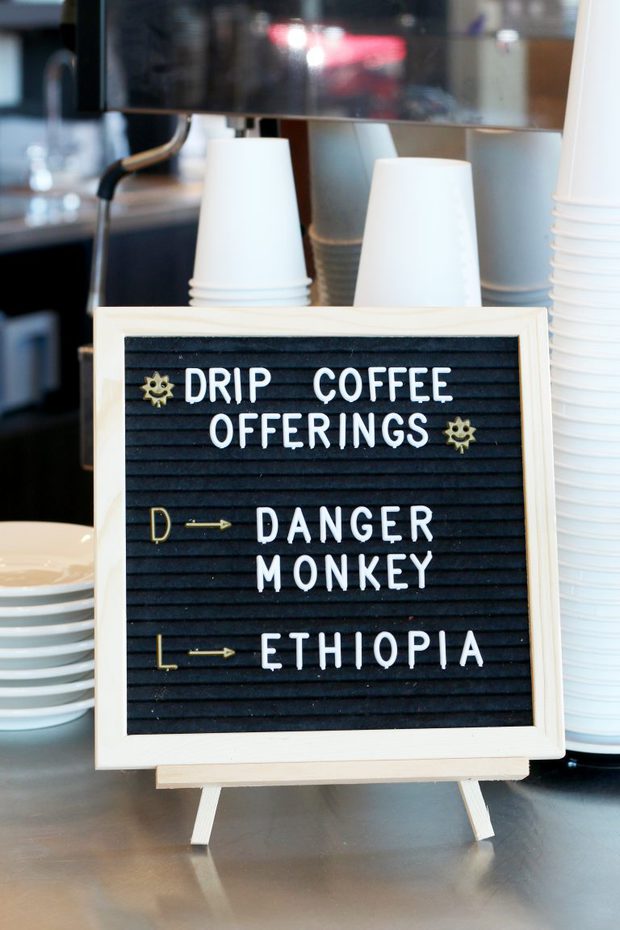 In addition to all this swooning over the front of the house area that is their cafe, let's chat about what's going on behind-the-scenes.
This particular location features a training and cupping lab, in addition to a magnificent roastery. I've actually never been to a roastery before, so when Jason invited me to take a sneak peek at what they have going on back there, I jumped at the chance.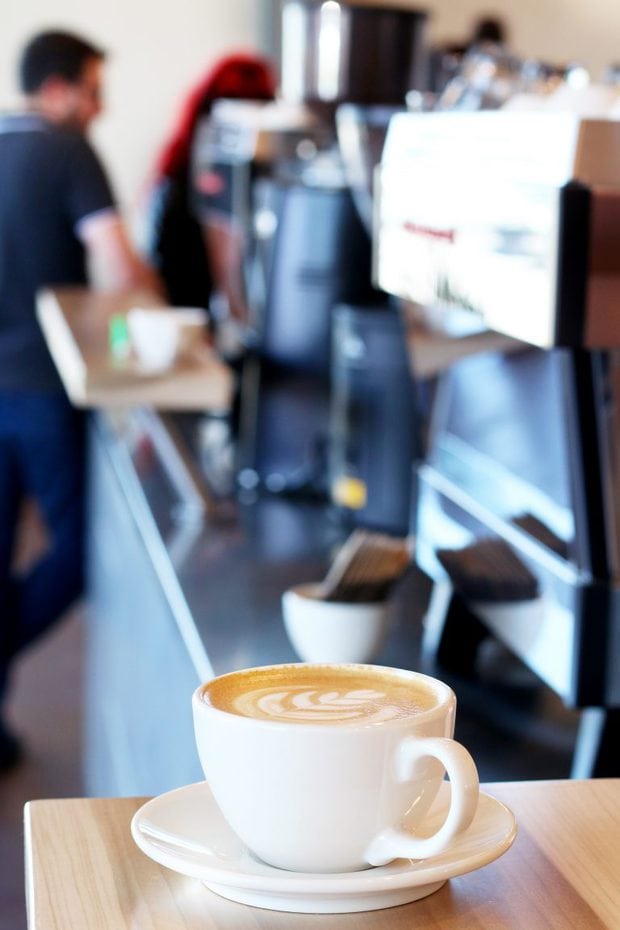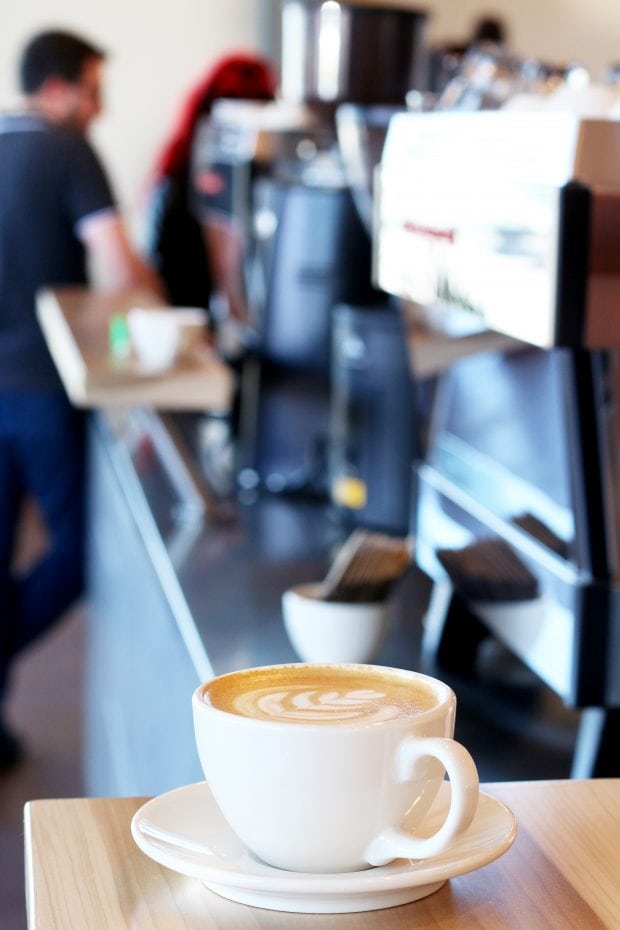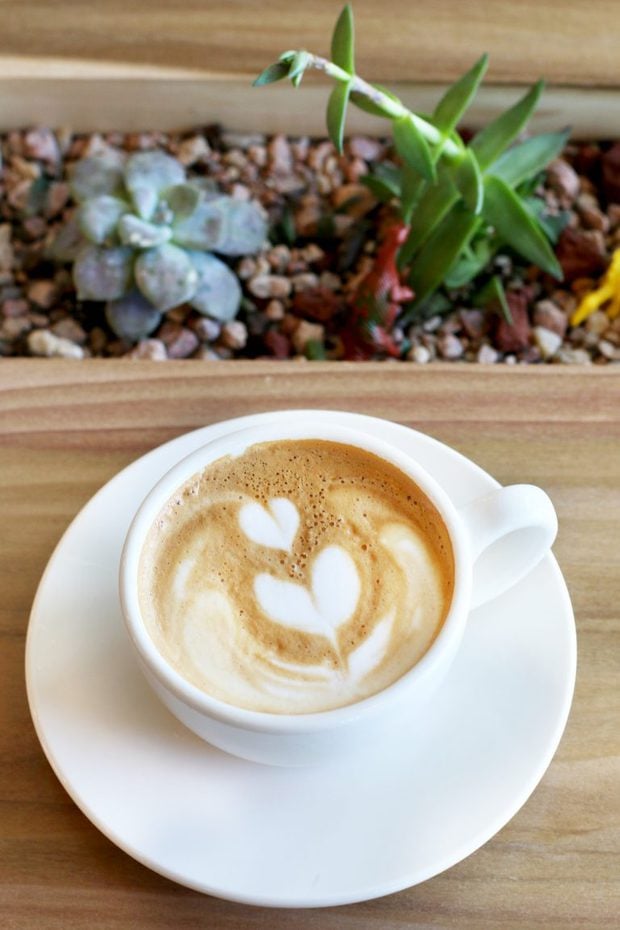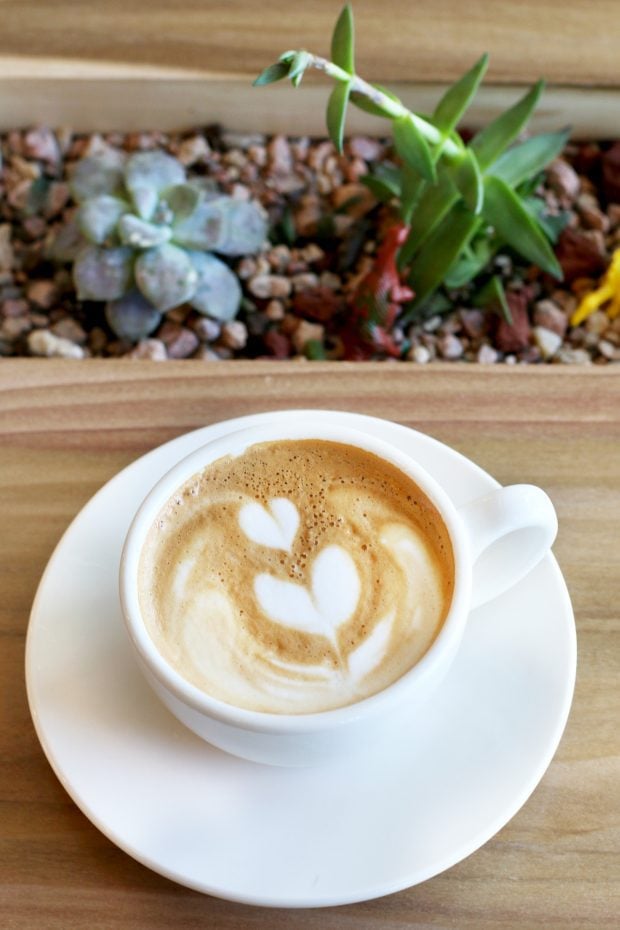 The first thing that hits you when you get back there is the intoxication aroma of the roasting beans…
It's that comforting smell that reminds me of waking up at home, when the Man is whipping up a cappuccino for me as I lazily drag my butt out of bed in the weekend. Or like when I make this ridiculously comforting mocha cocktail on a random weeknight…
As you get back there, there are stacks and stacks of bags of fresh coffee beans to the finished roasted coffee beans ready to be pushed out to one of 150 outlets in Denver and beyond. From coffee shops to restaurants, grocery stores to offices, you can find Pablo's Coffee in so many more places than just their cafes.
Of course getting the coffee directly from the store is the best in my opinion, but I suppose I am biased by a great ambiance.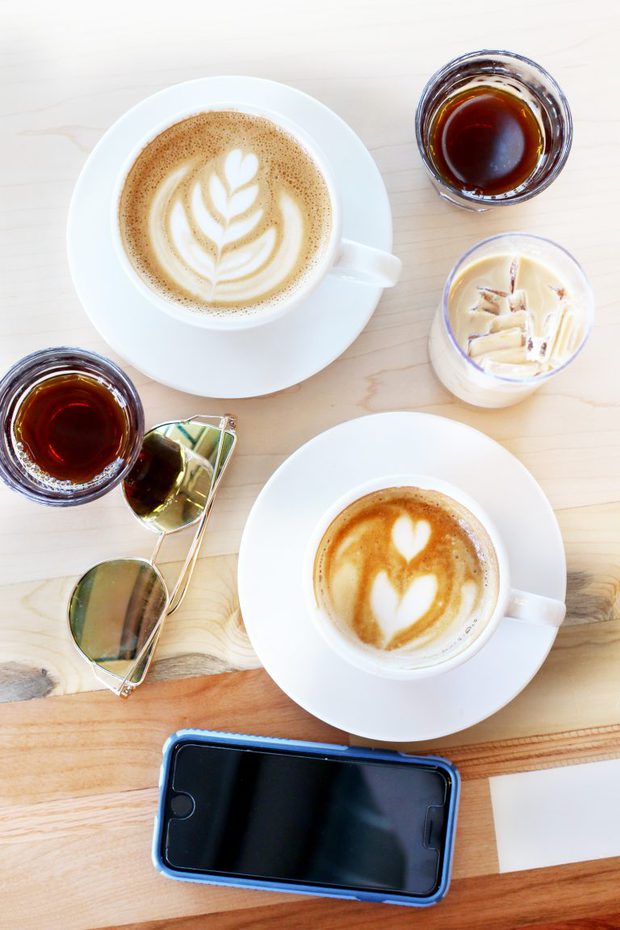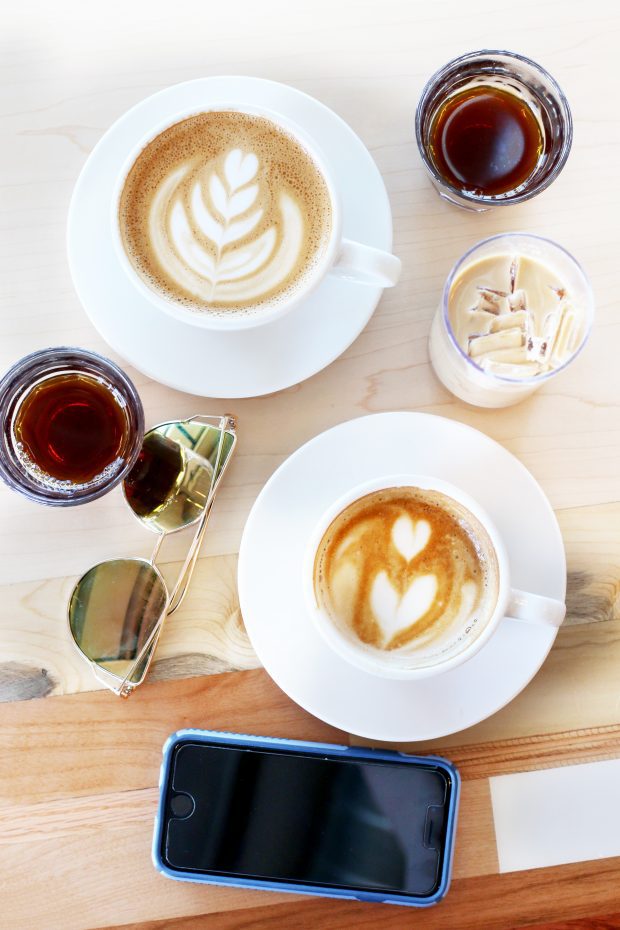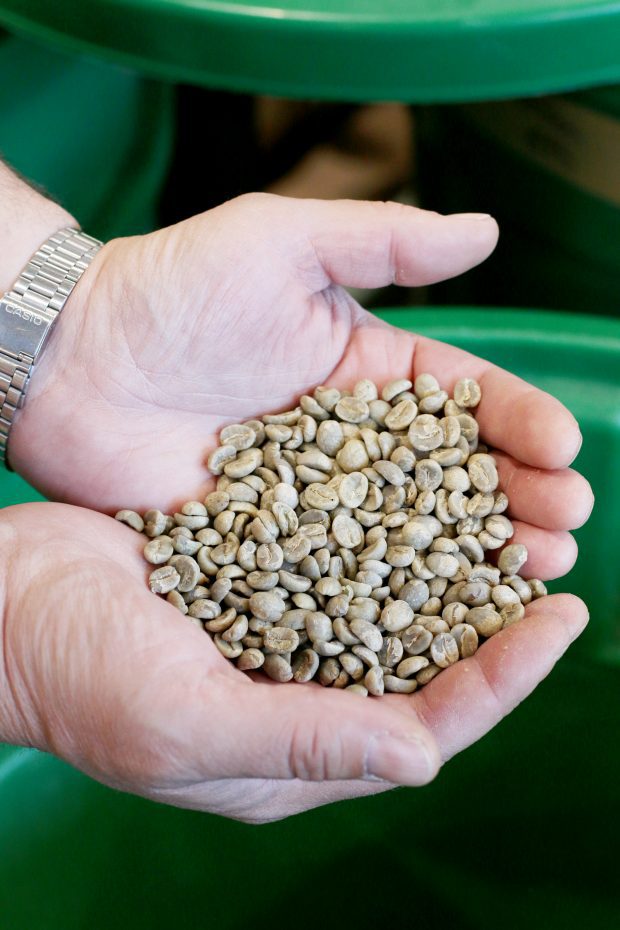 The thing that really bowls me over about the product Pablo's Coffee provides is the fact that they source their products from around the world. Their current lineup of single origins consists of coffees from Zambia, Burundi, Ethiopia, Colombia, Java, Peru, and Mexico. We have coffees from Malawi and Guatemala on the way. In the past we've purchased coffee from Honduras, El Salvador, Costa Rica, Panama, Peru, Bolivia, Ecuador, Nicaragua, Kenya, Uganda, Tanzania, Rwanda, Bali, East Timor, Sulawesi, Sumatra, Papua New Guinea, Yemen… And they are always looking for more origins as they emerge.
Incredible, am I right??
Everyone who works at Pablo's Coffee is passionate about coffee and the work that they do, which makes the experience of enjoying one of their beverages that much more special.
Pro Tip: if Brian is there, ask him to make you a cortado and be prepared to have your mind BLOWN.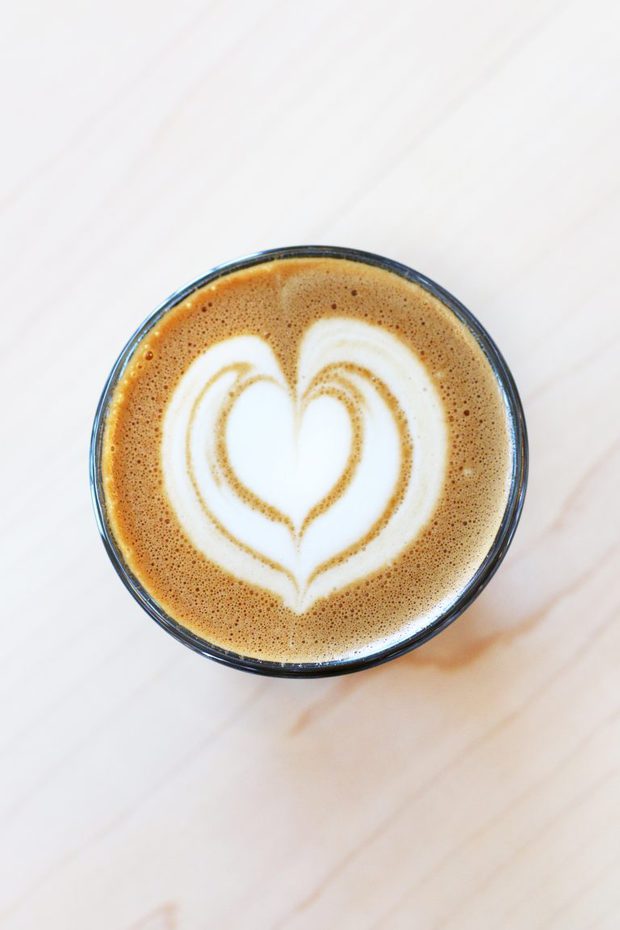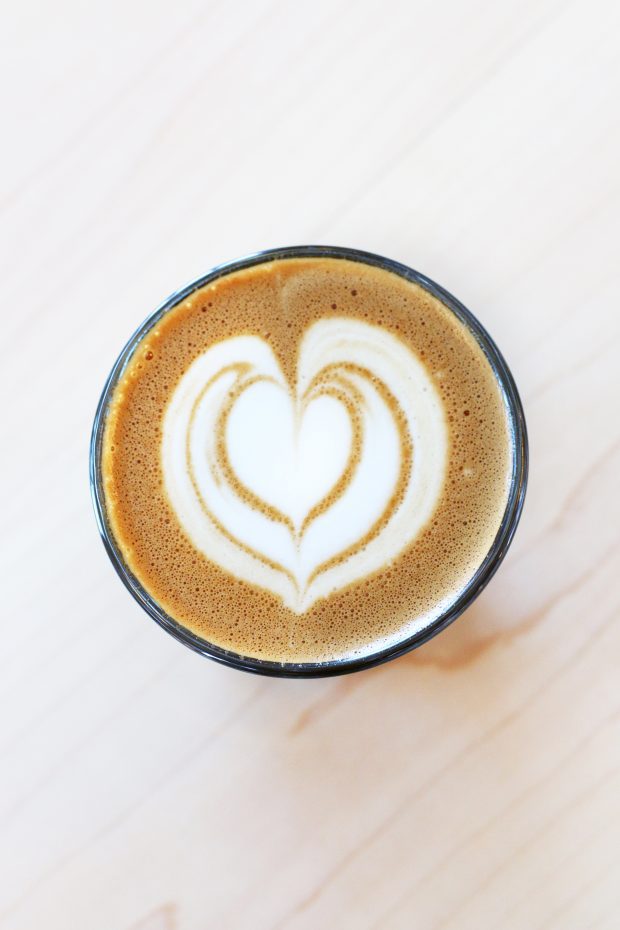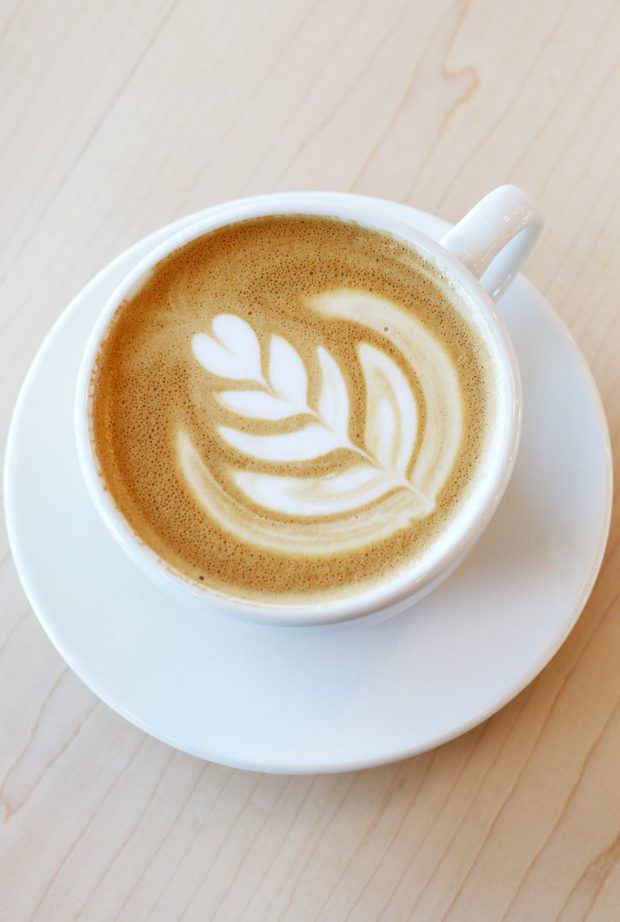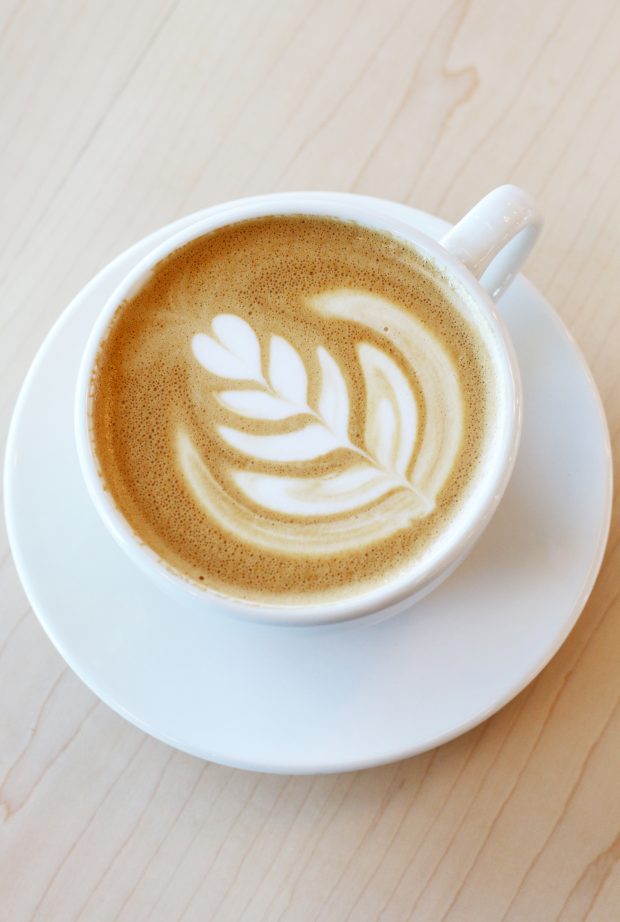 The cortado was definitely my favorite beverage that I tried, and that was the first time I've ever had the small, adorable drink.
It's a delightfully balanced sipper that is compact like a shot of espresso, but is easier to sip on – I don't know if you know this about me, but straight espresso is not my jam anymore.
Their cappuccinos are silky smooth and their coffee art is on. freaking. point.
If you are looking for a place to kick back with an especially well-crafted caffeinated beverage, this is the place to do it. Hands down.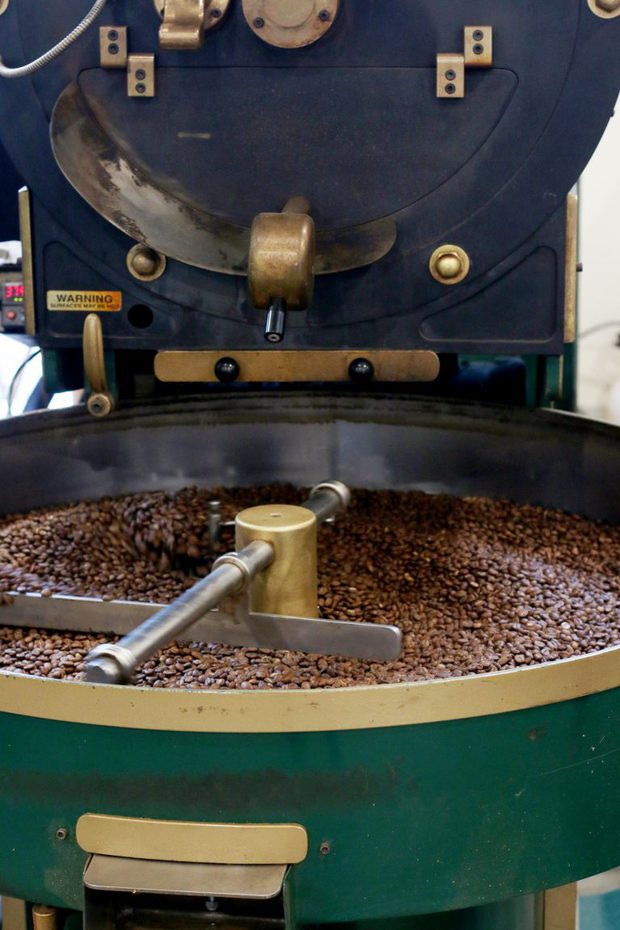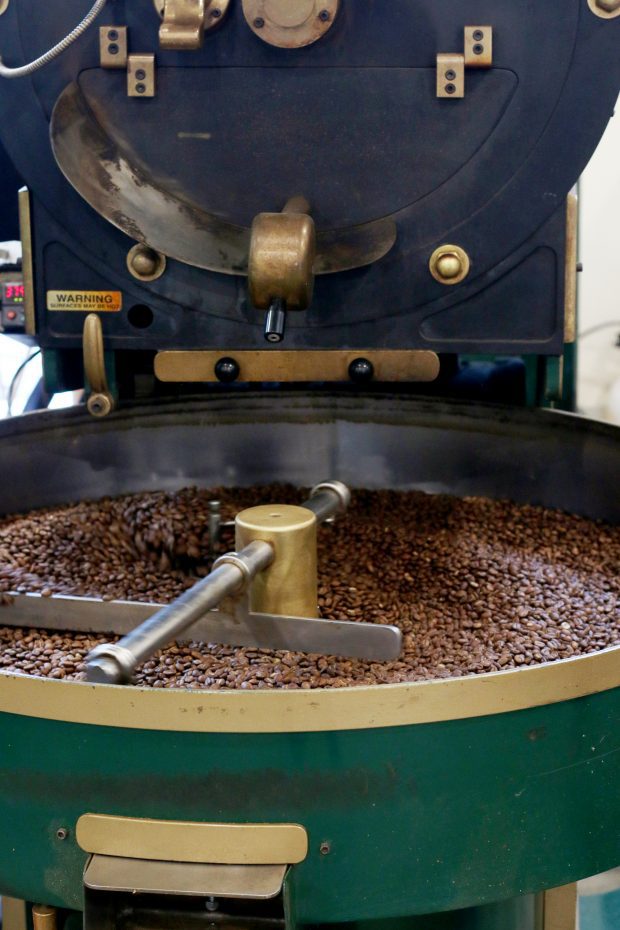 With locations also at 6th and Washington, as well as 13th and Pennsylvania, Pablo's Coffee is a local love that I am thrilled to have discovered.
I highly recommend the East Colfax location, but you can still be guaranteed that same quality at their other locations since everything is roasted right here in good ol' Denver.
Want to score your own coffee to whip up at home?
Head over to their shop to discover all their various roasted coffees!