Raspberry Peach Prosecco Popsicles are essentially a cocktail on a stick! Bubbly sweet prosecco combined with fresh peach juice and a burst of whole raspberries in each bite is a summer frozen treat you won't be able to resist. This is the ultimate way to end the summer, on a peachy, bubbly high note.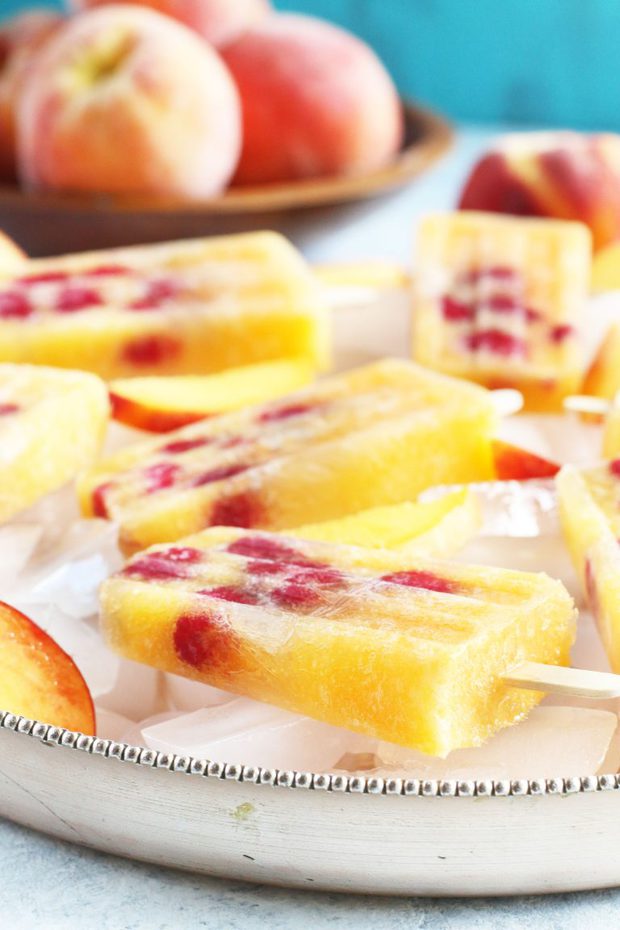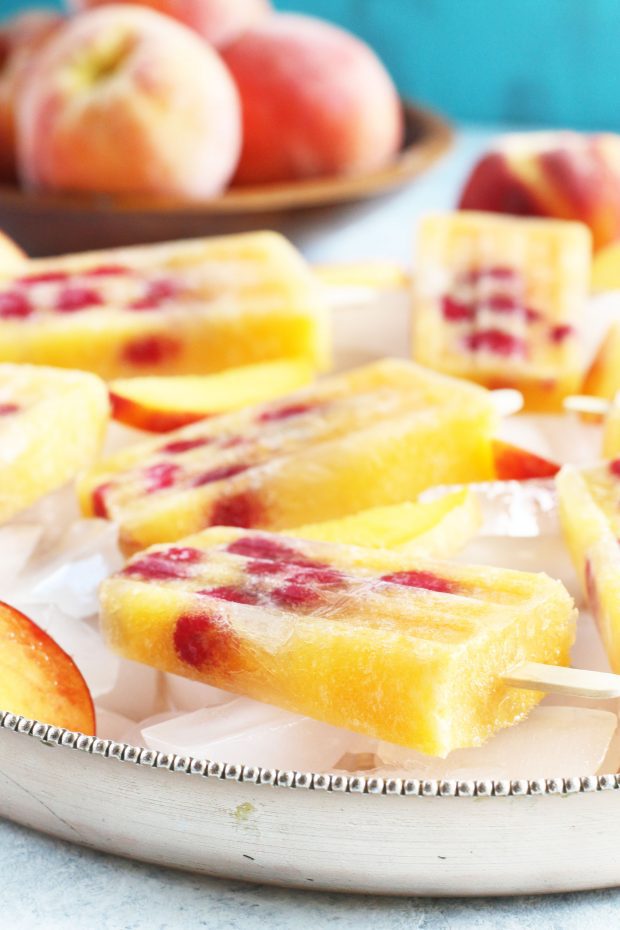 Please note that some of the links below are affiliate links. If you make a purchase through one of these links, I will receive a small commission.
I have a drawer full of ripe peaches and I am desperately trying to use them up as quickly as possible!
After spending a week up in Fruita (adjacent to peach heaven, aka Palisade, Colorado), eating peaches with the juice dribbling down my chin, I decided it would be a fantastic idea to being a crate back with me to continue the obsession.
So I shared with my friends. I shared with our parents.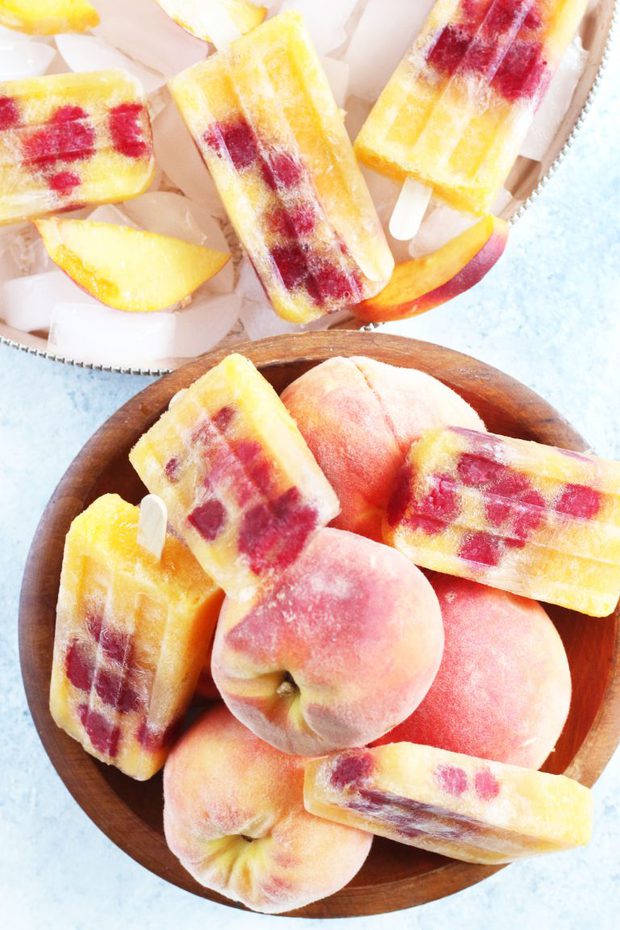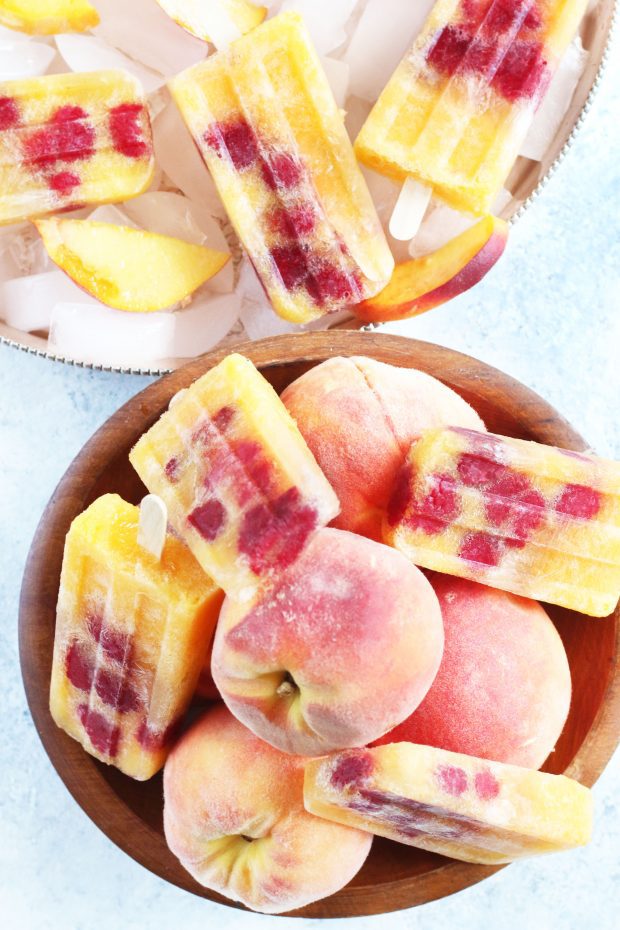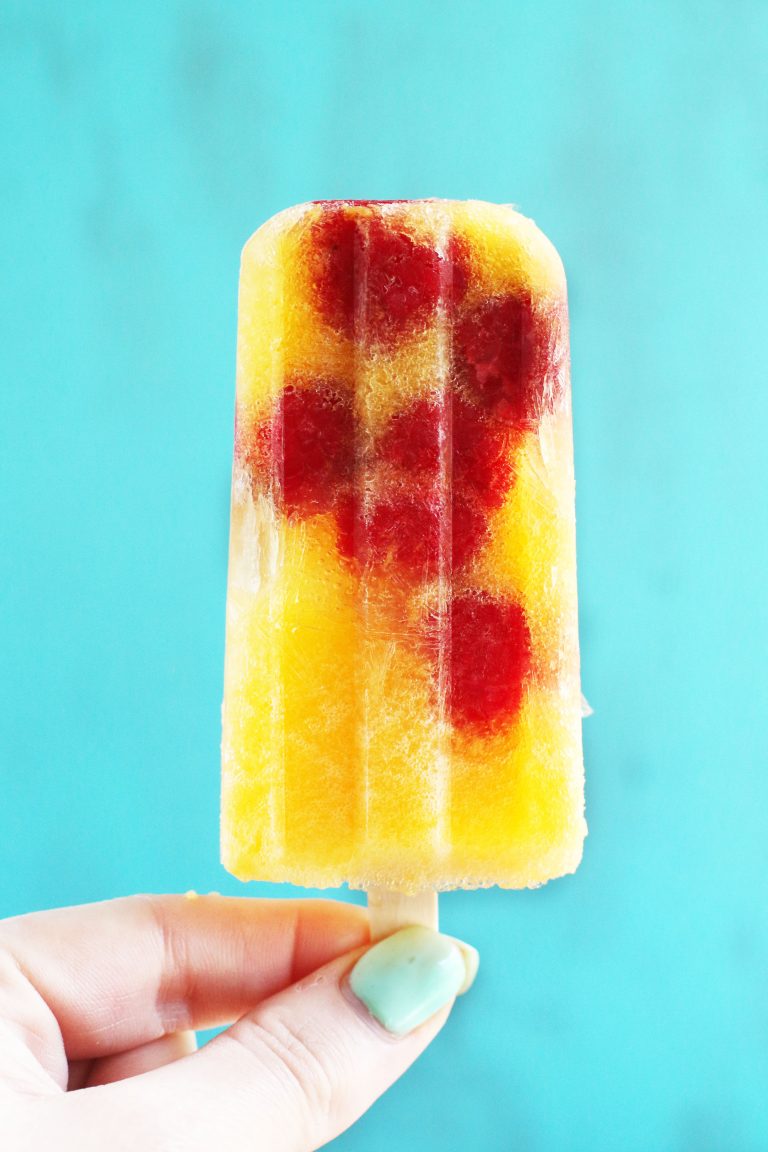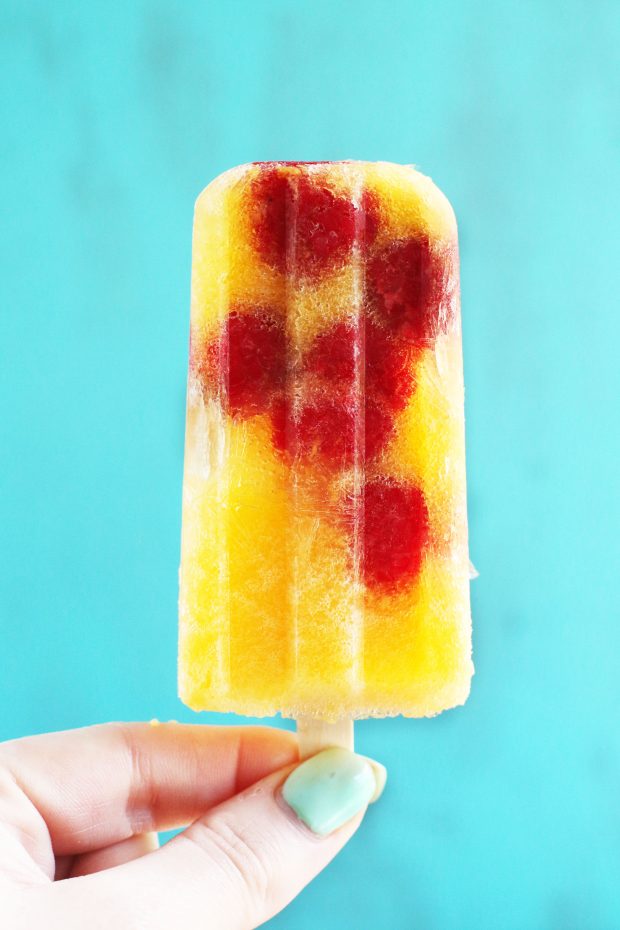 And I still have a drawer full of peaches that I need to use ASAP. I have even been eating a peach a day (you know, to keep the doctor away or whatever that saying is) and still.
Millions of peaches. Name that song… If you can't, you are making me feel really dated right now.
Be prepared for alllll the peach recipes, that's all I can say 😉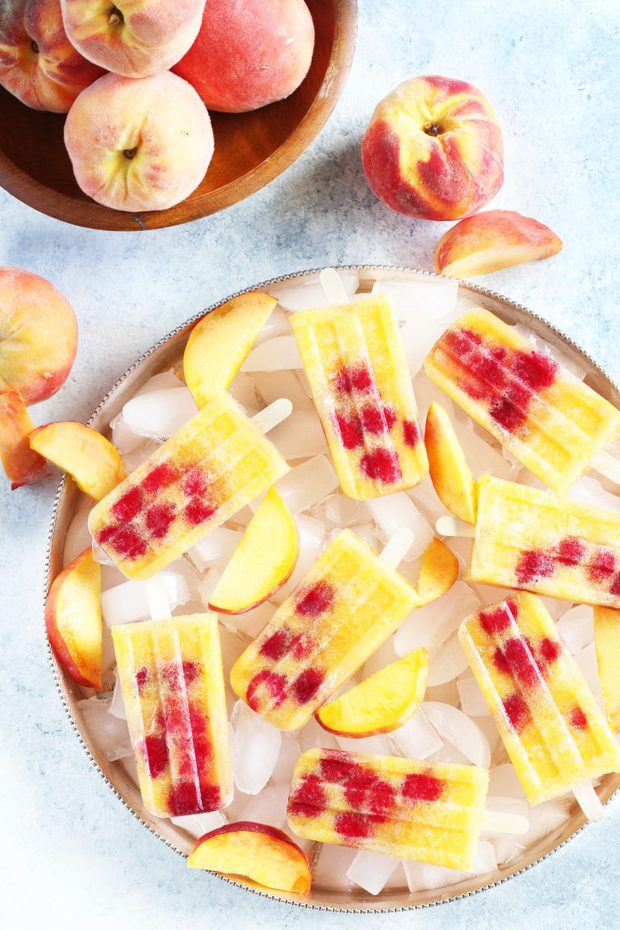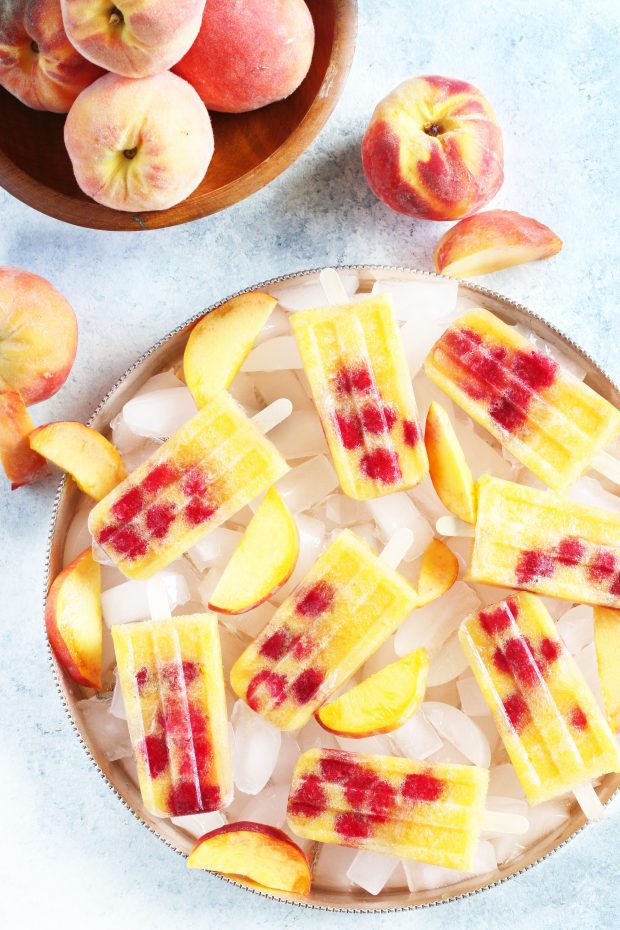 This particular peachy keen recipe is sweet, bubbly, and boozy. Just the way I like my desserts. And my cocktails.
I LOVE chilled prosecco during the height of summer, and turning it into a flavorful cocktail popsicle was so the best idea ever.
It gives the bubbly deliciousness a whole new flavor profile!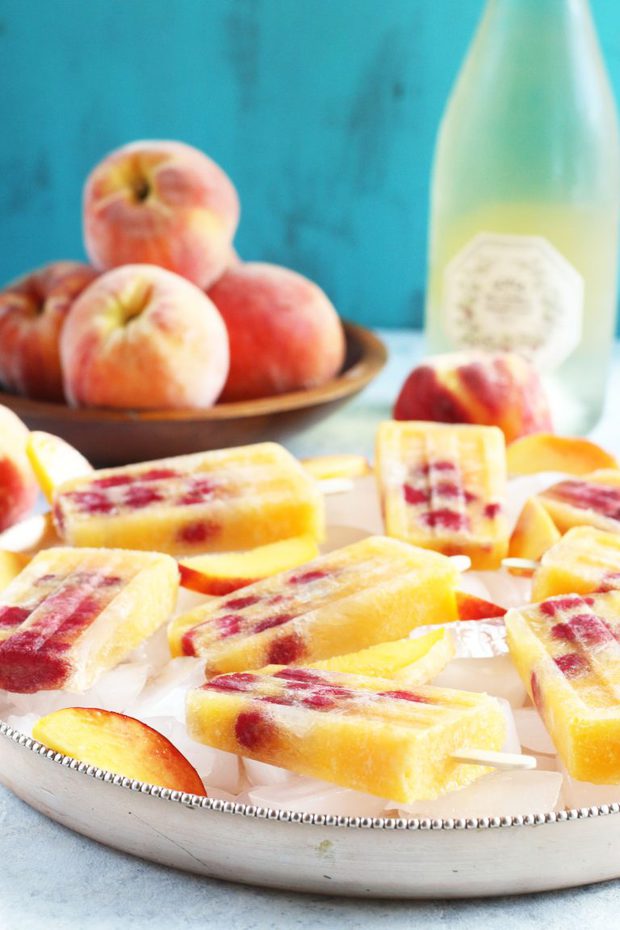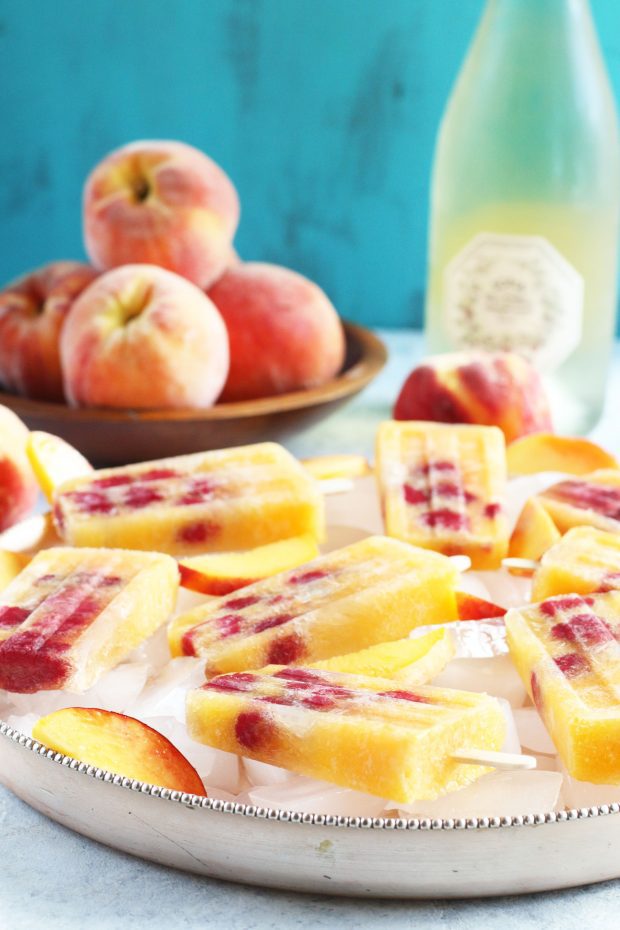 They are the simplest popsicles to make, requiring very few ingredients, and they are like sunshine on a popsicle stick. I highly recommend busting these out from now until the leaves start turning color, marking the entrance of fall.
Whether you are sitting out on the porch at the end of dinner, enjoying these popsicles as a sweet treat, or gathering the girls together to shake up the normal happy hour routine, everyone is going to go BONKERS over this peachy, berry, frozen bliss.
Do you want another way to enjoy prosecco? Check out this 3-ingredient limoncello spritz recipe!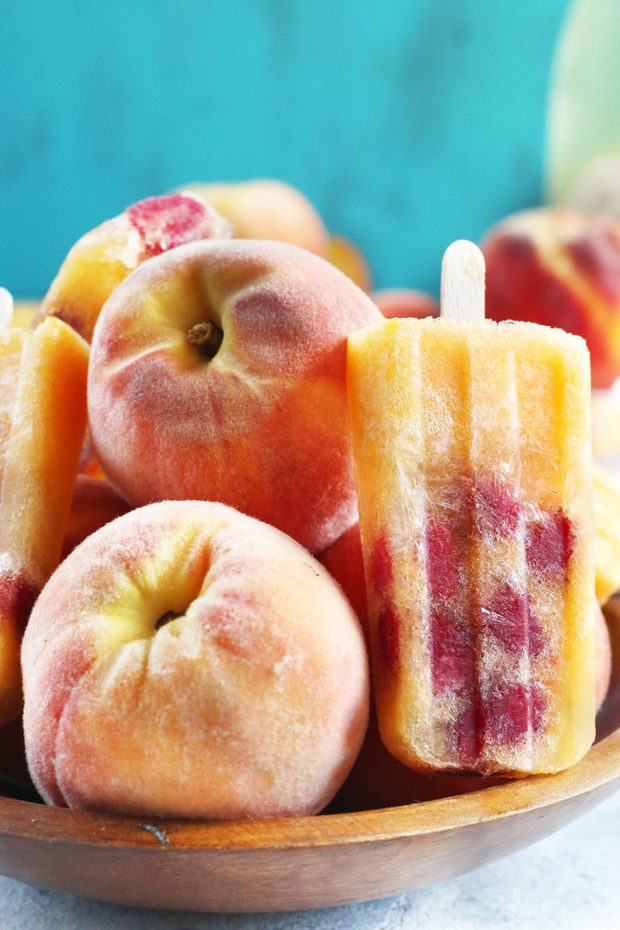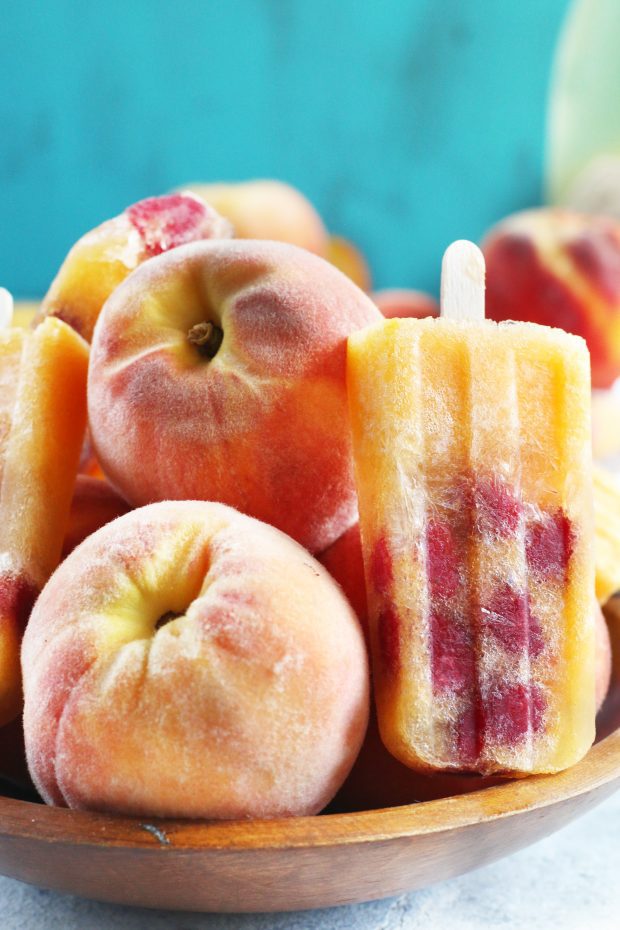 This Recipe's Must Haves
Fox Run Reusable Frozen Ice Pop Maker to make these stunning, colorful popsicles come to life!
Vitamix A3500 Ascent Series Smart Blender is the blender I use to puree the peaches, and then strain for the freshest peach juice. While I love the idea of a juicer, I just don't have the time to clean it all out after every single use… Just sayin'…
This Collapsible Mini Colander is the best way to clean fresh berries – plus there's a bottom that you can add so it doubles as a bowl to eat those freshly cleaned berries out of!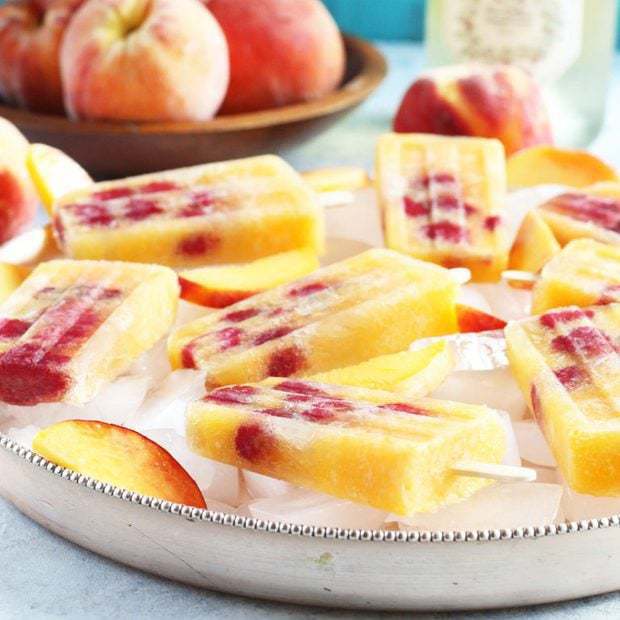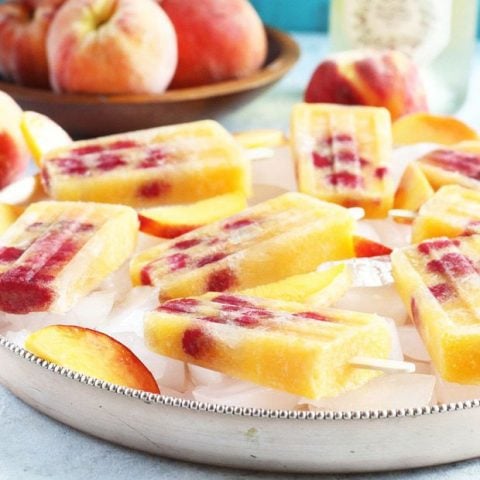 Raspberry Peach Prosecco Popsicles
Total Time:
6 hours
10 minutes
The bubbly combination of prosecco, fresh peaches, and fresh raspberries are just what you need to cool off with!
Ingredients
2 cups prosecco
4 ripe peaches, peeled and pitted
1 Tbsp simple syrup
1 1/2 cups raspberries
Instructions
Add peaches, prosecco, and simple syrup to a blender. Puree until smooth.
Divide raspberries evenly between popsicle molds. Be sure to push the large berries to the bottom so they stack up in the molds.
Top each with the prosecco mixture until full.
Add popsicle sticks and freeze for 4 to 6 hours, or until the popsicles are solid.