Mastering Global Cooking – Italian: Tiramisu
Rounding out the Italian series, you all know I had to go for at least ONE dessert…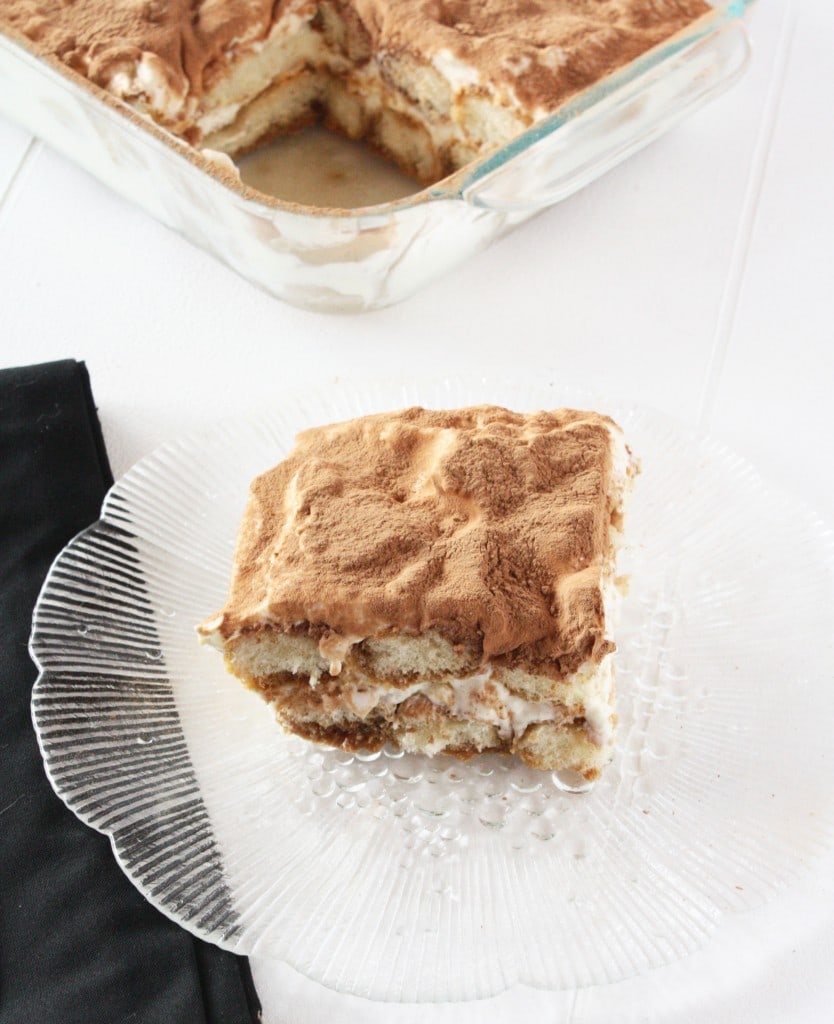 Of course I had to go for the ultimate Italian dessert. I couldn't bust out of the gate with something completely crazy. And really, how to you do better than creamy espresso and chocolate goodness?
Plus it holds more fond memories of Rome for me.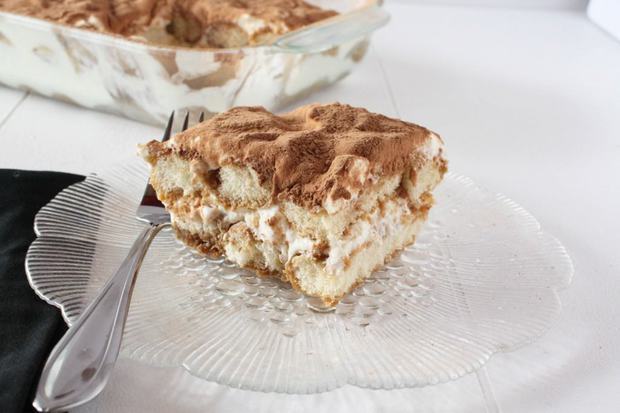 I remember the first time I ever saw how Tiramisu is made. I took a cooking class one random Saturday with a roommate. It was one of those amazing classes where they take you shopping for the food and then you make it and of course eat it ALL.
By the way, if you are ever in Rome, you simply must walk around Campo de' Fiori in the morning when all the market vendors are out. It was one of my favorite things to do in Rome, even if I didn't buy anything.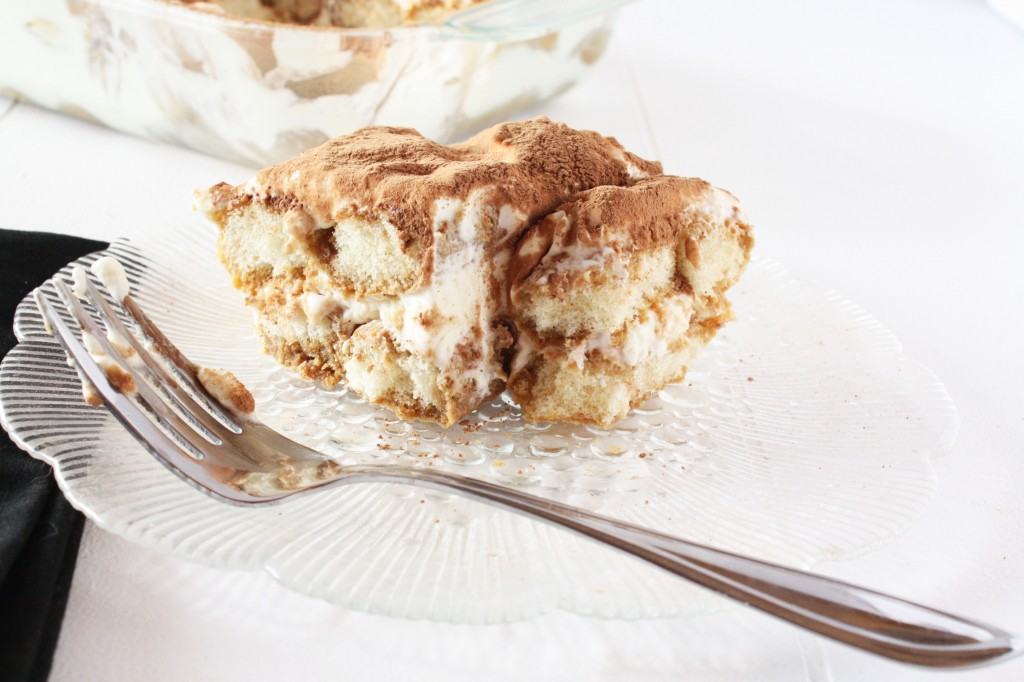 Anyways, since I was working on the pasta course, I could only watch from a distance as other classmates made the Tiramisu. The main thing I remember is the perfect timing of the weather. The entire day was gorgeous and filled with clear skies. All of a sudden a sunny rain started pouring down as we were enjoying our cooking on the covered patio, and there was a rainbow, and Tiramisu… It was heaven.
You may not be in Rome, but you can still join in on this deliciousness!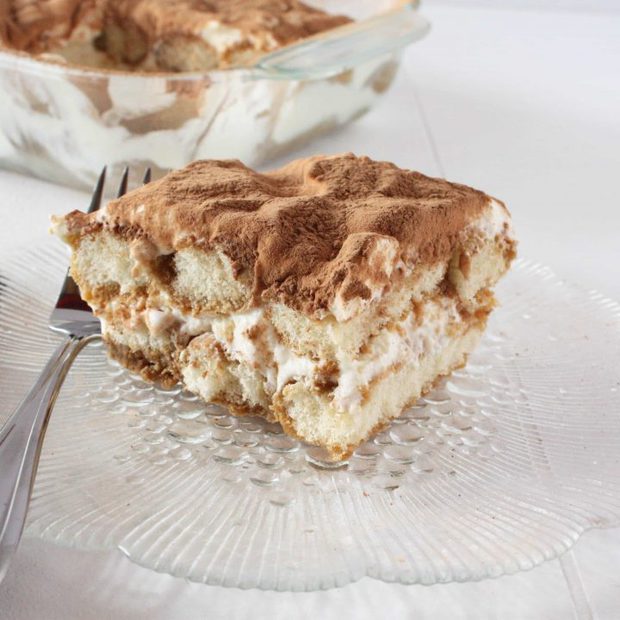 Tiramisu
Yield: Serves 6 to 8
Prep Time: 20 minutes
Total Time: 20 minutes
The perfect pick-me-up dessert, as traditional as it gets!
Ingredients
1/2 cup heavy cream
2 large eggs, yolks and whites separated
1/3 cup plus 1 Tbsp of granulated sugar
1 cup mascarpone
1 cup strong brewed espresso at room temperature
One 7oz package dry ladyfingers
1/3 cup unsweetened cocoa powder, for dusting
Instructions
Whip heavy cream until it reaches stiff peaks in a medium bowl and refrigerate.
In a large bowl, beat together egg yolks with 1/3 cup sugar until light in color.
In a separate bowl, beat egg whites until they reach soft peaks. Add 1 Tbsp sugar and beat until the whites are firm and glossy.
Fold the whipped cream into the egg yolk and sugar mixture, then fold in mascarpone and 1/3 of the beaten egg whites. Finally fold in the remaining egg whites.
Pour espresso into a shallow, wide-mouthed bowl. Dip each ladyfinger on both sides in the espresso and line the bottom of an 8x11" glass baking dish. Spoon over half of the mascarpone mixture over the ladyfingers and spread in a smooth layer. Continue dipping the remaining ladyfingers and arrange on top of the mascarpone layer. Spread another layer of the mascarpone on top in an even layer. Cover and refrigerate overnight.
Before serving, sift cocoa powder on top. Cut into squares and serve.