Holiday Spritz Cookies are a family favorite you'll want to bake up every year! The subtle almond and vanilla flavor of these buttery cookies makes them melt-in-your-mouth AMAZING. Before you know it, you have devoured a dozen…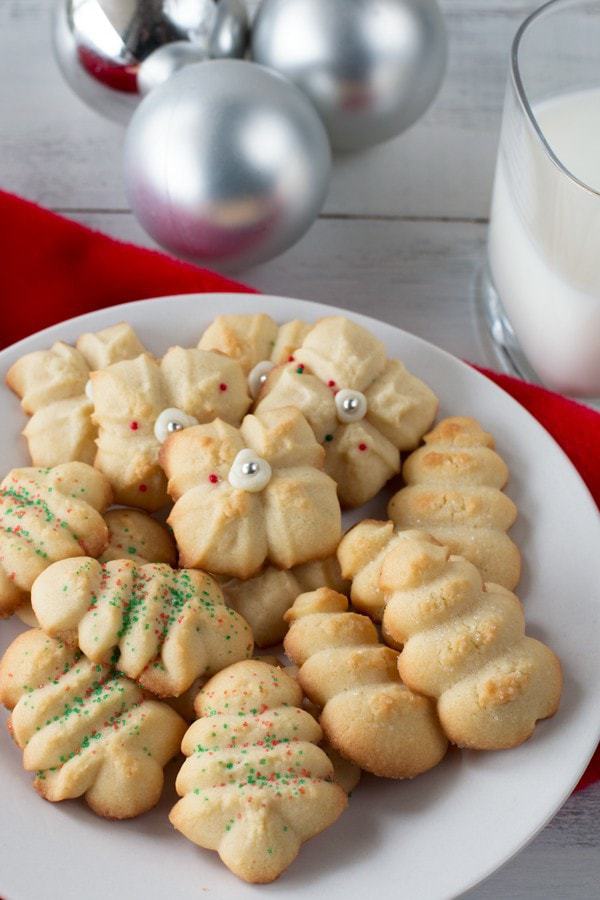 It's finally The Great Food Blogger Cookie Swap day! This is my second year participating in this oh-so amazing event and it's only gotten sweeter (I know, that was pretty corny…).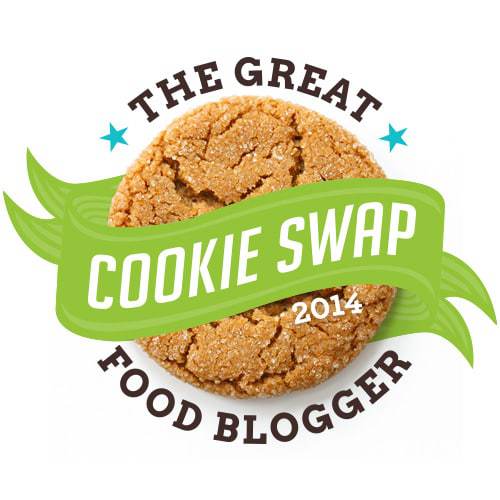 I have been waiting for this cookie swap to come around this year because I FINALLY got a cookie press (thanks brother!!!).
I knew as soon as I got it that I had to make spritz cookies for the holiday exchange (yep I've been planning since October!). The dough comes together in a flash and the cookies travel really well, so they are perfect for sending cookies out to all your friends and family.
I love the subtle almond and vanilla flavor of these buttery cookies. It really makes them addictive! Before you know it, you have devoured a dozen…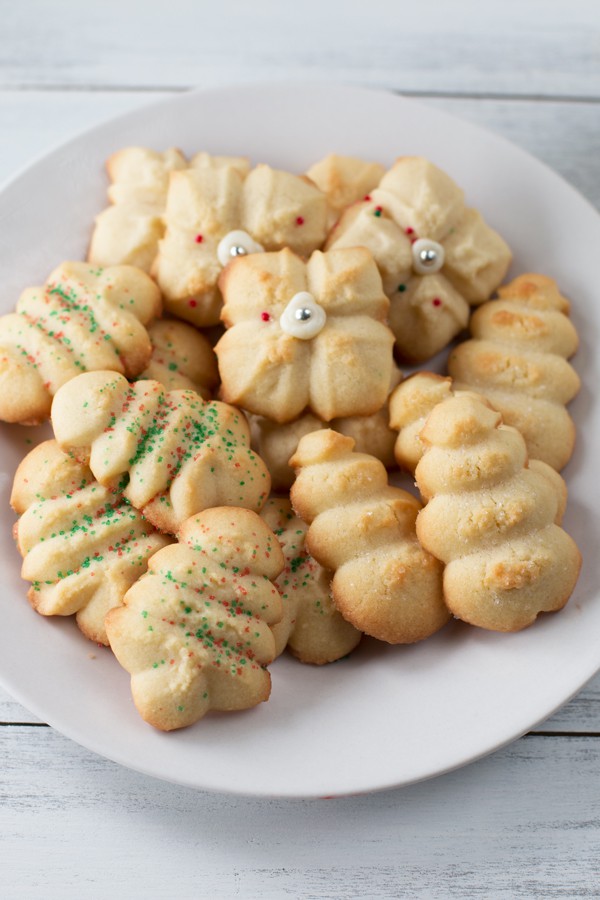 They are such an easy cookie to make, and they travel well, so they are perfect for a holiday cookie swap or for sending to family and friends that don't live in the area!
Simple box them up in an airtight container and you're all set!
I have to also give a big thank you to the three lovely food bloggers who sent me delicious treats this season!
The past few weeks have been a bit stressful and overwhelming, so this whole cookie exchange was timed perfectly to cheer me up!
I received sea salt caramel stuffed cookies from The Gingered Whisk, Almond Joy Cookies from I Was Born To Cook, and Chocolate Peanut Butter Chip Cookies from bethcakes – I have been in cookie heaven for the past couple of weeks!!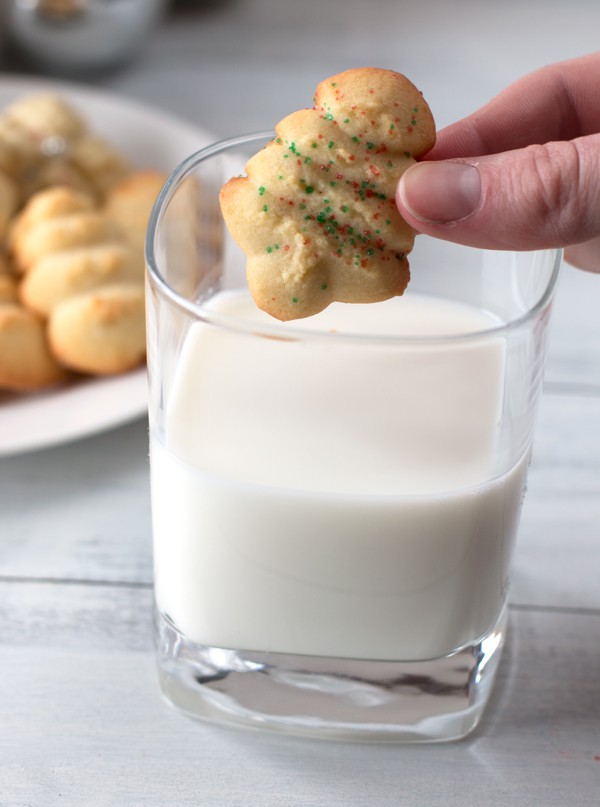 Note: for this recipe, you will need a cookie press – see below for a link.
This Recipe's Must Haves
Pin this Holiday Spritz Cookie recipe for later!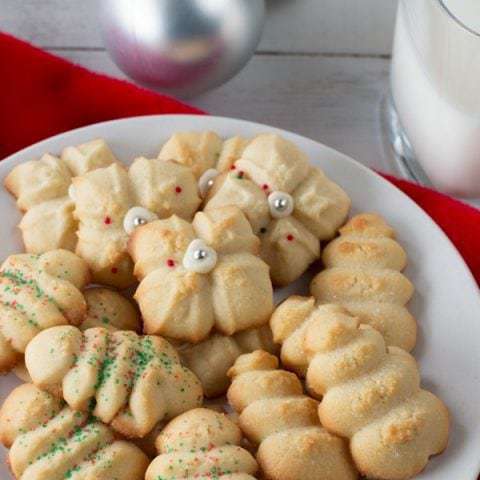 Holiday Spritz Cookies
Yield:
4 to 5 dozen cookies
Buttery almond and vanilla flavored cookies will make your holidays bright and festive! Great for cookie exchanges and packaged treats for loved ones across the country.
Ingredients
1 cup unsalted butter, softened
2/3 cup sugar
1 large egg
1 tsp vanilla extract
1 tsp almond extract
2 1/4 cups all-purpose flour
1/4 tsp salt
Holiday sprinkles
Instructions
Preheat oven to 400 degrees.
In the bowl of a stand mixer, beat together butter, sugar, egg, vanilla extract, and almond extract. Make sure to scrape down the sides to get everything incorporated. Once well-combined, add flour and salt; beat to combine.
Fit cookie press with your desired template and fill the cookie press with dough. On an clean, dry, and cooled cookie sheet, press the shapes out 1-inch apart from each other. Sprinkle with holiday sprinkles.
Bake for 10-12 minutes, until the edges are just golden brown. Remove from oven and cool.