Who doesn't love a good mozzarella stick??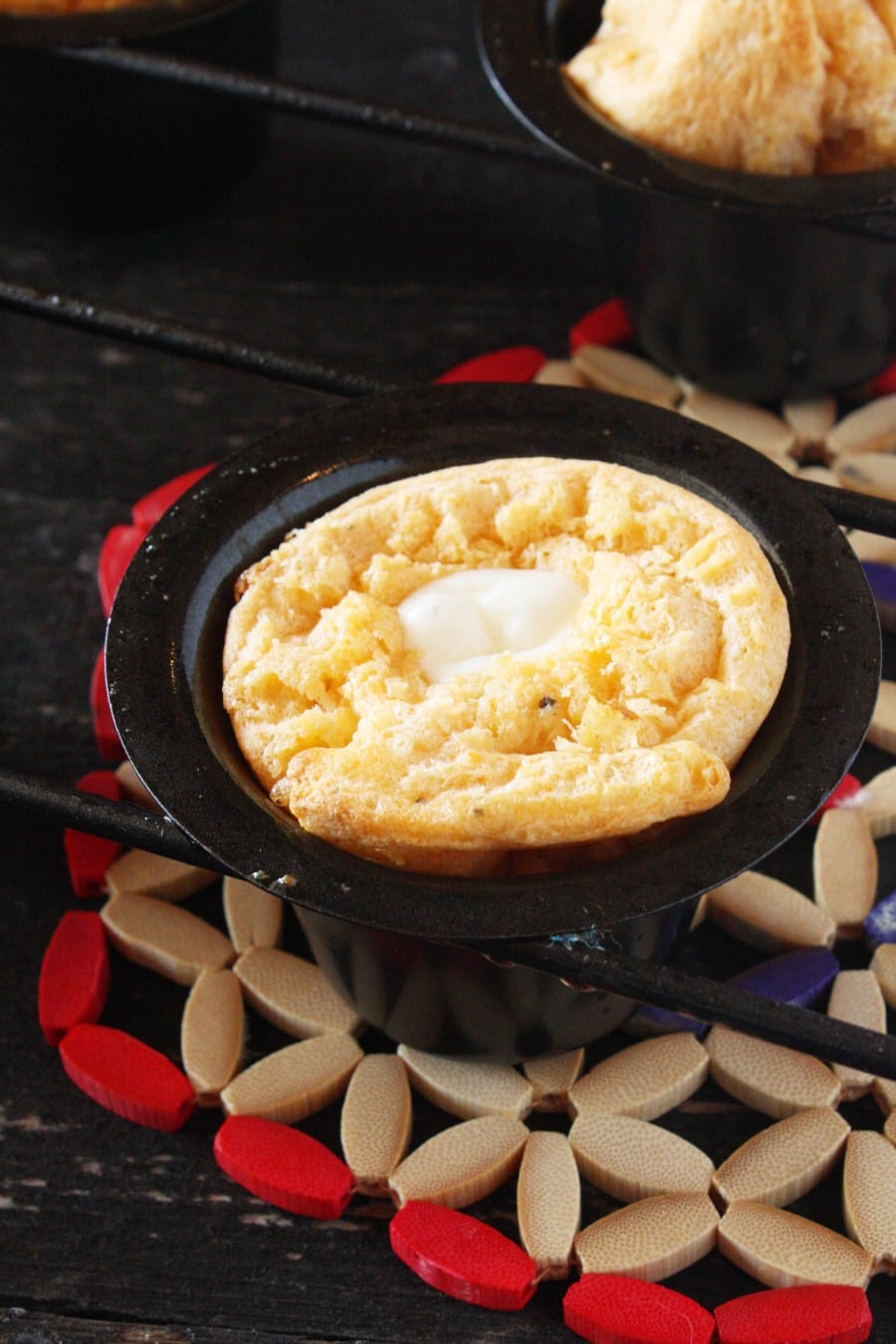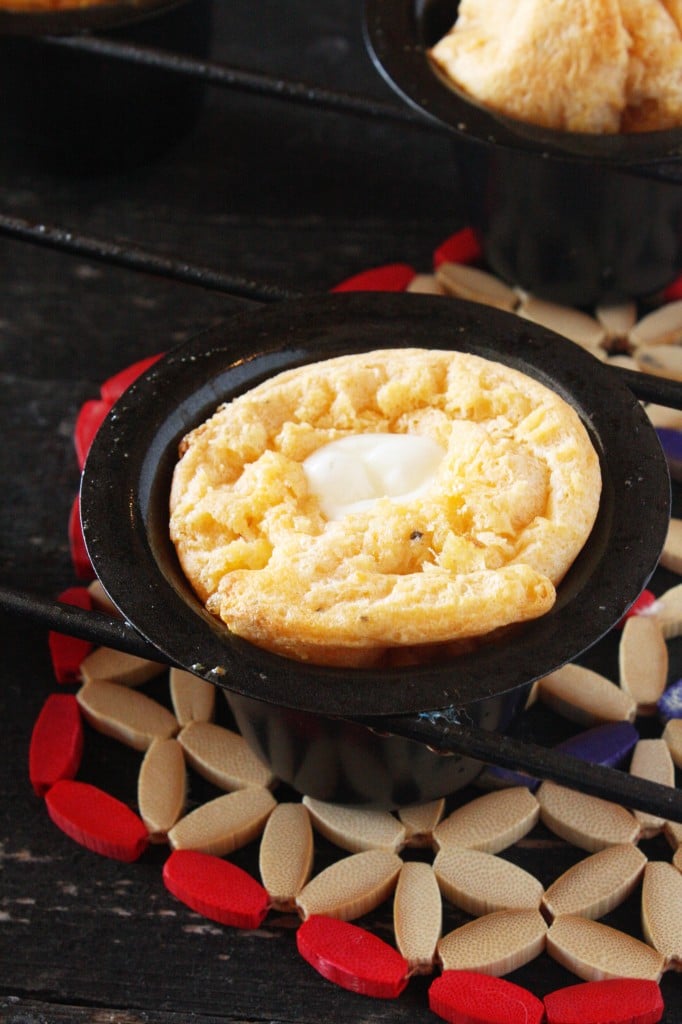 The gooey mozzarella cheese and crispy outer shell dunked in a huge bowl of marinara sauce – that's my kind of party. However, as many of you know by now, I am a bit of a bread-obsessed individual so I can always use more bread.So why not stuff a mozzarella stick into a popover, right?
I am a huge fan of popovers and the pillow-y goodness is completely amped up with the addition of cheese. One of my favorite things about this is actually the flavor you get from adding marinara sauce to the dough. It gives this extra brightness and zing to the bread which essentially makes it that much easier to stuff your face with more.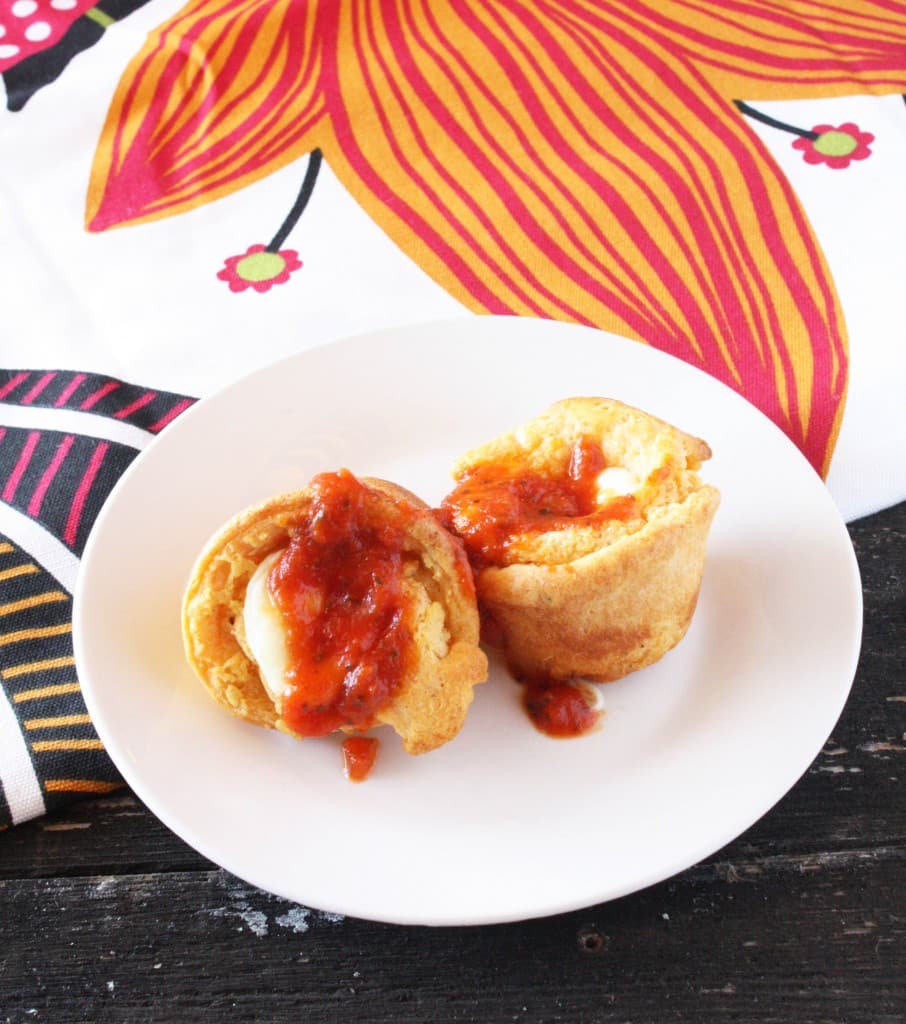 Plus these are great to fuel your body if your life is any bit as hectic as mine is right now. Recently have been new babies, and wedding dress shopping, and anniversary celebrations, and moving, and phew. I was thankful for how quickly these came together, and was even more thankful when I popped them out of the oven, doused them in more sauce, and proceeded to eat them ALL.
No regrets.
Mozzarella Stick Popovers
Fluffy marinara popovers filled with gooey mozzarella...
Ingredients
3 tbsp butter
4 large eggs
1 1/4 cup milk
1 tsp extra virgin olive oil
1 1/2 cups flour
1/4 tsp salt
1 cup fresh mozzarella, cubed
1/4 cup marinara sauce
Instructions
Preheat oven to 375 degrees.
Evenly distribute butter in each cup of a 6 cup popover pan (1/2 Tbsp per cup). Place pan in the oven for 3 minutes, until the butter has melted. Remove from the over and spray each vessel with cooking spray to prevent any sticking.
In a large bowl, beat eggs with milk and olive oil. Add in flour and salt, stir to combine. Fold in the marinara sauce until combined. Pour batter evenly into the popover pans.
Bake for 10 minutes and then reduce heat to 350 degrees. Bake for an additional 18 minutes, remove from oven and quickly stuff cubes of mozzarella into each popover. Bake for 5-10 minutes, or until popovers are puffed and golden brown. Serve with additional tomato sauce on the side.