After a rush of holidays and sweets, I am ready to get back to the Mastering Global Cooking series and head over to Mexico where it's warm! Today I am pleased to welcome Mely from Mexico in My Kitchen to the blog. 🙂 Mely's food blog is full of Mexican classics that will have you licking your computer screen, they just look that good. Without further ado, let's dive in, shall we?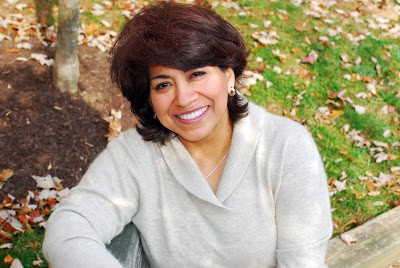 When and where did you first learn to cook? I understand you grew up in Mexico, correct?
I learned to cook at a very early age. I was the eldest girl of 8 brothers and sisters, and I helped my mom cook at home. I also helped my Grandma and aunts cook at her farm in the State of Veracruz. Yes, I grew up in Mexico and moved here to the States a few years ago.
What is the inspiration behind your recipes?
I guess my inspiration comes from the women that cook in the rural areas of Mexico. Besides spending summer with my grandmother, I worked 5 years as a rural teacher in the Southern part of Mexico. The food there has a lot of taste, and the cooks use what they have available according to the seasons, trying to make the most of what they have. I still love to stop at the small roadside eateries and ask the cooks about their ingredients and secrets of their recipes.
What are the hallmarks of great Mexican cuisine?
There are many, but here are some of the most famous ones:
One is Mole Poblano, a dish so rich and full of flavors that it looks intimidating for novice cooks to try to prepare. This is a dish from Central Mexico. Another is Chiles en Nogada, Poblano peppers stuffed with picadillo (ground beef) and topped with a walnut sauce and pomegranate seeds. From the Yucatan Peninsula we get Cochinita Pibil, made of pork seasoned with achiote paste, sour orange juice and spices baked in a pit. From the North we have Cabrito al Pastor (roasted kid-young goat), which is slow-roasted in an open fire and eaten with hot, spicy salsas and flour tortillas. Then we have Huevos Rancheros, Tamales, Pozole, and of course, the salsas, tortillas and guacamole.
How is authentic Mexican food different from what we're used to?
It's extremely different. Our food is mainly a mix of the dishes and ingredients of our ancestors (the Mayas, Mexicas, and Aztecs) with the European influence brought to us by the Spaniards when they came to Mexico. This fusion created a cuisine so rich and so vast that it's been awarded the status of "Intangible Cultural Heritage of Humanity" by UNESCO. The food here in the United States is largely influenced by the northern states of Mexico where they serve flour tortillas, burritos, grilled meats, chimichangas, pinto beans, and nachos. I have lived in several states here in the US, and finding real authentic Mexican food is very difficult. Mexican food is more than just burritos and tacos. When you find a dish covered with loads of sour cream, shredded cheddar cheese and "taco seasoning", that's not authentic Mexican.
Now I have to admit, I am not as familiar with traditional Mexican cooking like I wish I were. Are there any dishes that you consider staples?
Many homes in Mexico today will have a dish served with rice, beans and a stew (called "guisados"). Others will have a vermicelli soup (called "Sopa de Fideos") or maybe a chicken or beef soup with vegetables, and of course, salsas and corn or flour tortillas.
If you're new to Mexican home cooking and are trying to build a pantry, what ingredients should you always have on hand?
Dry peppers like guajillo, ancho and arbol are the most commonly used; you can also add canned chipotle peppers. Besides that: garlic, white onions, tomatoes, and Serrano or Jalapeño peppers. For cheeses, "Queso Fresco" (farmer style cheese), and some melting cheese like Jack or Muenster. As for fresh or dry herbs, Mexican Oregano, Mexican Bay leaves, fresh Epazote, Mint and Cilantro. Spices like black peppercorn, cumin, and cinnamon are very useful. Rice, beans and tortillas or masa harina are key. For fats we use vegetable oil, olive oil, and lard. These are just the basic ingredients used to create a large list of dishes.
If you had to choose, what would be your ultimate full course Mexican meal?
Caldo Tlalpeño, Nopales Salad, Mole Poblano, white rice and corn tortillas, and Flan for dessert.
Caldo Tlalpeño is a chicken soup with chickpeas, carrots, and green beans and is seasoned with a chipotle pepper and avocado.
Now I have a question for you, my lovely readers – have you ever tried to cook Mole Poblano at home?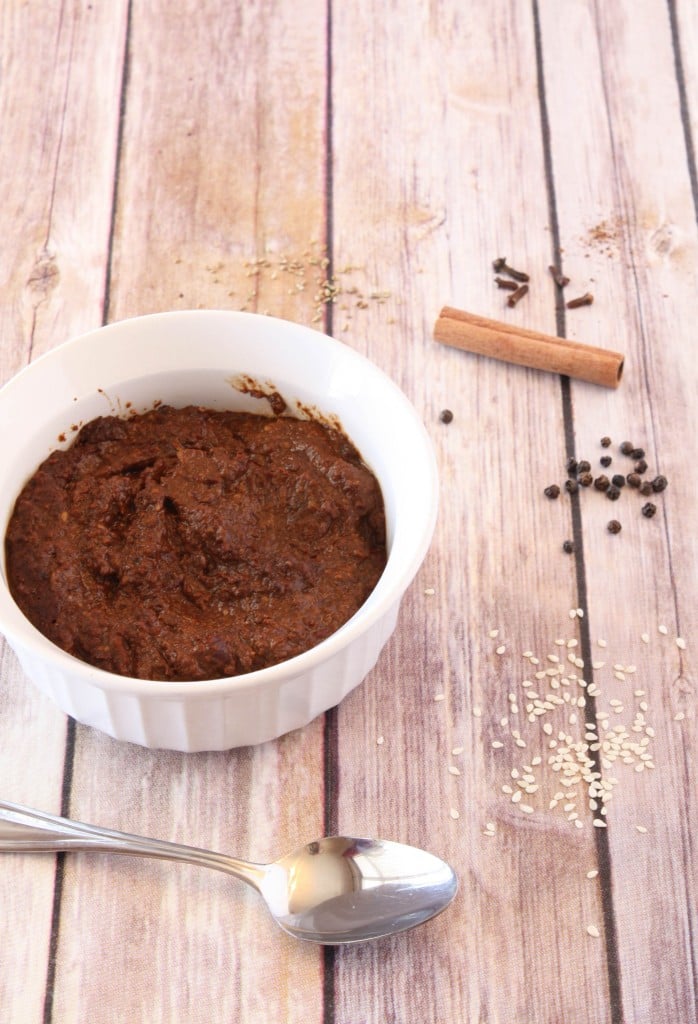 There are so many ways to just step over the whole process and buy it from the store, aren't there? Well, I wanted to stick with the uber traditional Mexican classics, and for me Mole Poblano is one that always comes to mind.
Though it does require several steps and many ingredients, the sauce itself is very easy to make. If you follow allow closely and get everything prepped ahead of time (i.e. slice those onions before you start cooking!), you will breeze right through. The flavor is so complex; I absolutely fell in love with it. At first it's sweet and then all those spices come in and leave with a hit of heat at the end – then you just can't help yourself from going back for bite, after bite, after bite….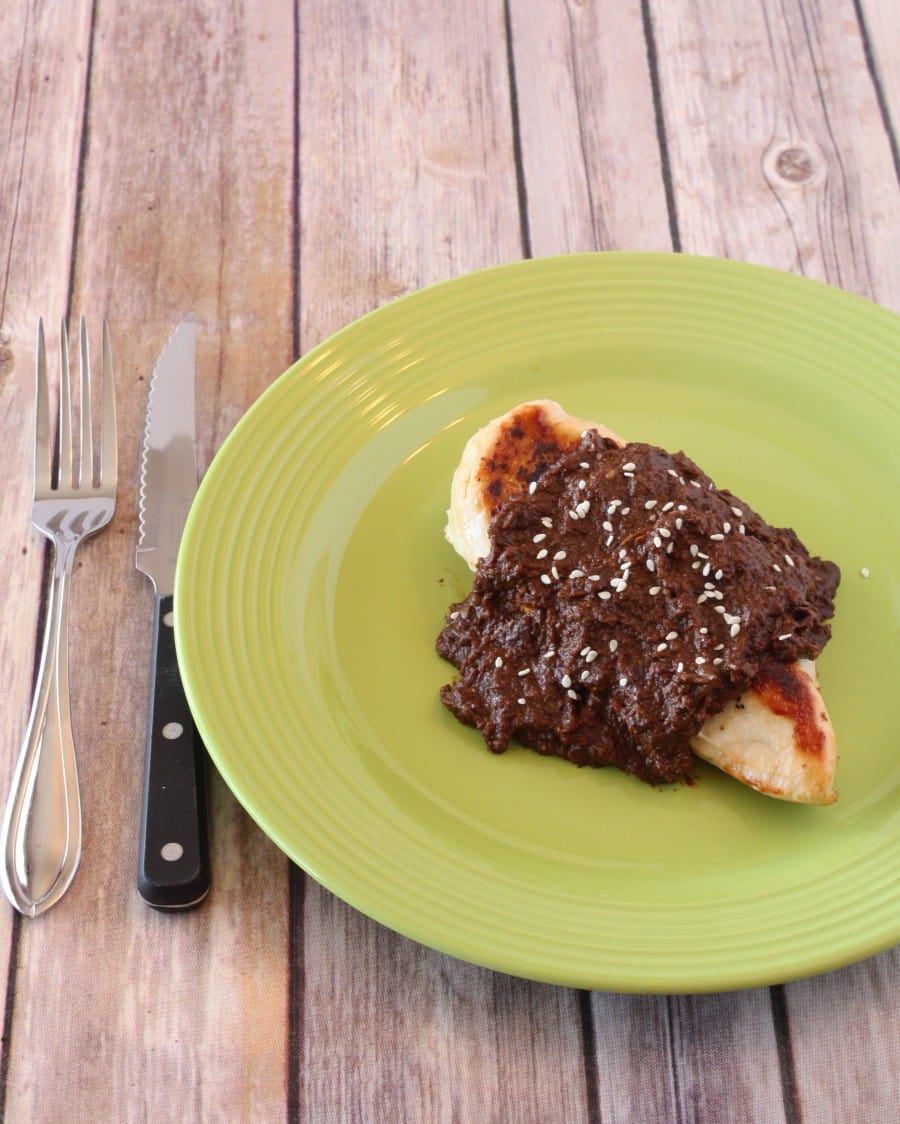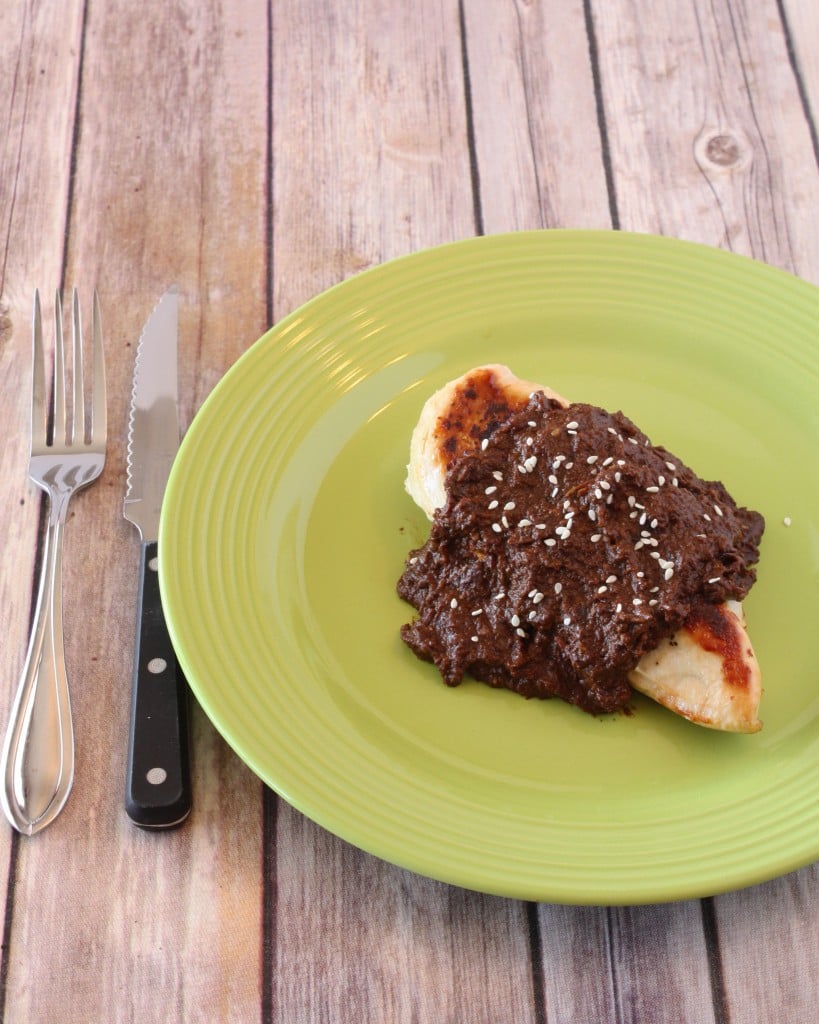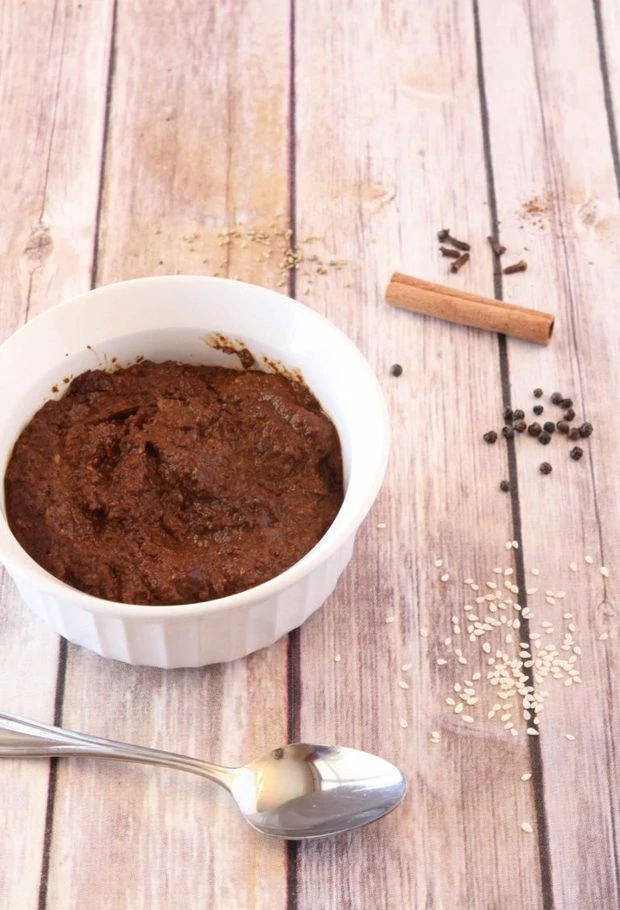 Mole Poblano
Cook Time:
1 hour
30 minutes
Additional Time:
30 minutes
Total Time:
2 hours
10 minutes
A traditional mole poblano rich with flavor!
Ingredients
Chile Paste
7 dried ancho chiles, stemmed and seeded
2 poblano chiles, roasted, seeded, and peeled
1/3 cup chicken broth
Mole Sauce
1 Tbsp canola oil
¼ cup whole almonds
¼ cup pecans
¼ cup sesame seeds
¼ cup raisins
½ tsp anise seeds
½ tsp cumin seeds
½ tsp black peppercorns
3 whole cloves
1 cinnamon stick
6 cloves garlic, minced
1 white onion, sliced
2 corn tortillas, toasted and torn into chunks
3 2/3 cup chicken broth
¼ cup Mexican chocolate (or if you cannot find Mexican chocolate, ¼ cup semi-sweet chocolate chips and 2 tsp ground cinnamon)
1 Tbsp sugar
Salt and pepper
Instructions
Heat a medium skillet over medium-high heat. Cut the ancho chiles open and press them flat in the skillet, toasting for a few seconds per side. Add the chiles to a bowl of hot water and allow to soak for 30 minutes. Drain and add to a blender along with the roasted poblano peppers and chicken broth for the paste. Puree, season with salt and set aside.
Heat canola oil in a large skillet over medium heat. Toast the almonds, hazelnuts, pecans and sesame seeds in the pan for approximately 3 minutes. Remove nuts and add to the bowl of a food processor or blender. Add raisins to the skillet and stir until they begin to puff. After one minute, remove and add the to food processor. Toast the anise seeds, cumin seeds, peppercorns, cloves and cinnamon stick and cook until fragrant, approximately 1 minute. Add to the food processor. Brown the garlic and onions in the skillet, approximately 10 minutes. Remove to the food processor with the nuts and raisins.Add the tortillas to the food processor as well. Add about 1 cup of chicken broth and blend the mixture until it forms a smooth paste..
In a large skillet over medium, heat more oil and add the mole to the skillet. Stir in the ancho chile paste, chocolate, sugar and remaining 2 2/3 cup chicken broth. Season with salt and pepper and cook over low heat for about 1 hour.
Serve the mole with roasted or grilled chicken.