Last Minute Grilled Pizza Bar Party to the rescue! Whether you have an impromptu group of friends and family pop over one weekend or you are hosting a casual get together, this party is your ultimate guide. With products from Costco and a vast variety of wine at your side, you'll be ready for anything this summer throws at you!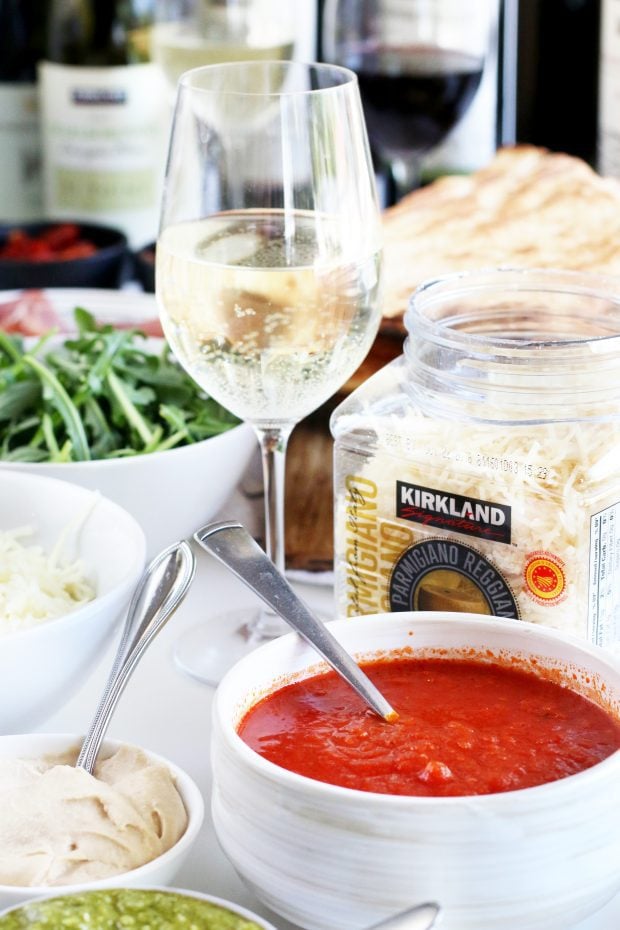 This post has been sponsored by Ahalogy and its partners. All thoughts and opinions are my own.
Once you finish this post, you are going to be all over your next party like white on rice, my friends.
Grilling season is going strong for the Man and I, which means one thing: breaking out the brand new grill and getting people outside on our patio.
Isn't that what taking advantage of this gorgeous summer is all about? You know, when it's not 100+ degrees outside of course…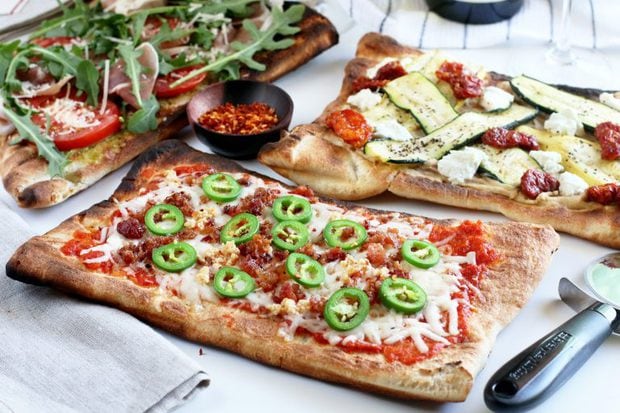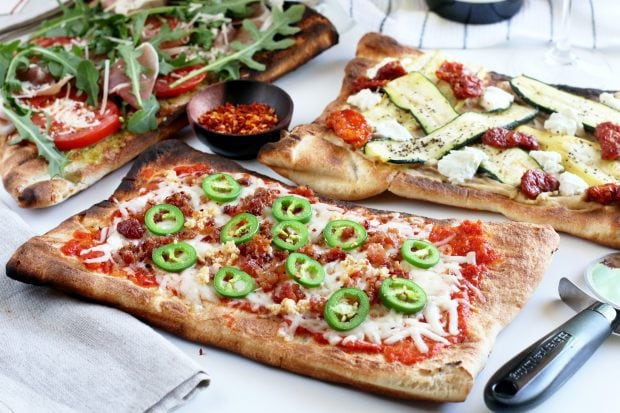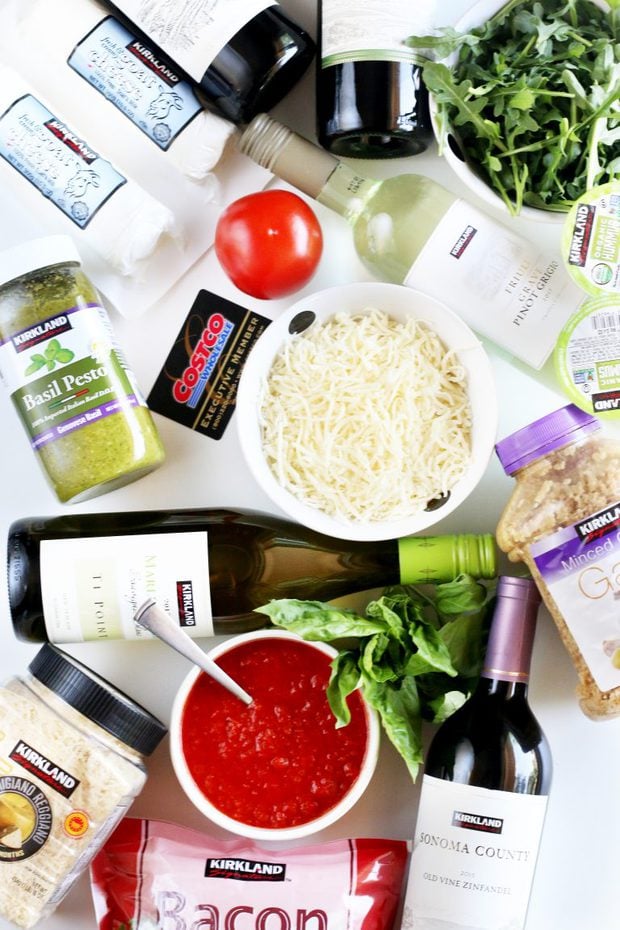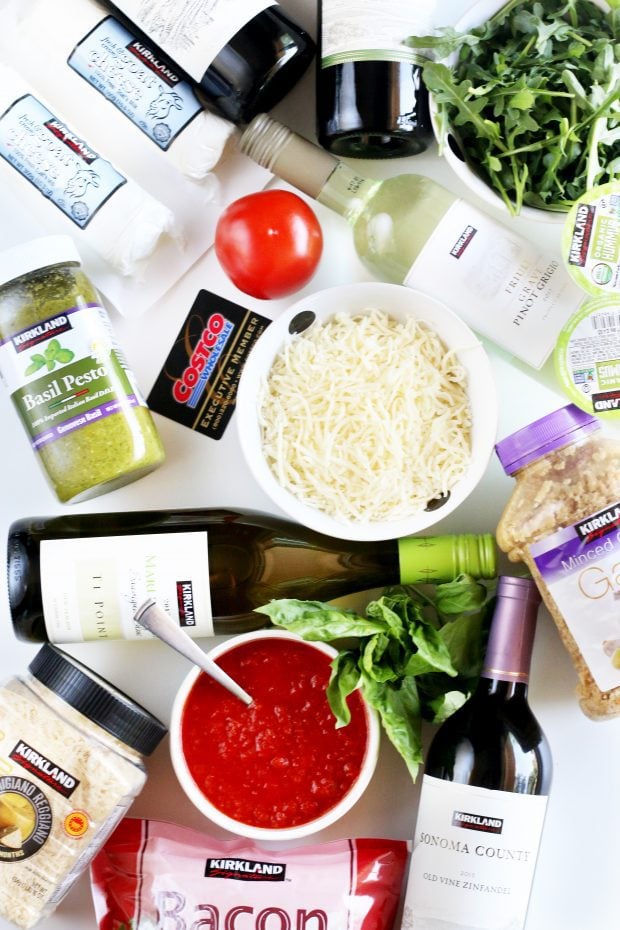 Grilled pizza is something I LOVE to make. Probably because it's so incredibly easy to throw together and as long as you can make the dough (or you have some lying around in the refrigerator), you can make pizza with whatever is hanging out in your pantry.
When it comes to hosting last minute get togethers like this grilled pizza bar party, I have one very major secret to share with you (and it's one that you've probably heard of before)…
Costco.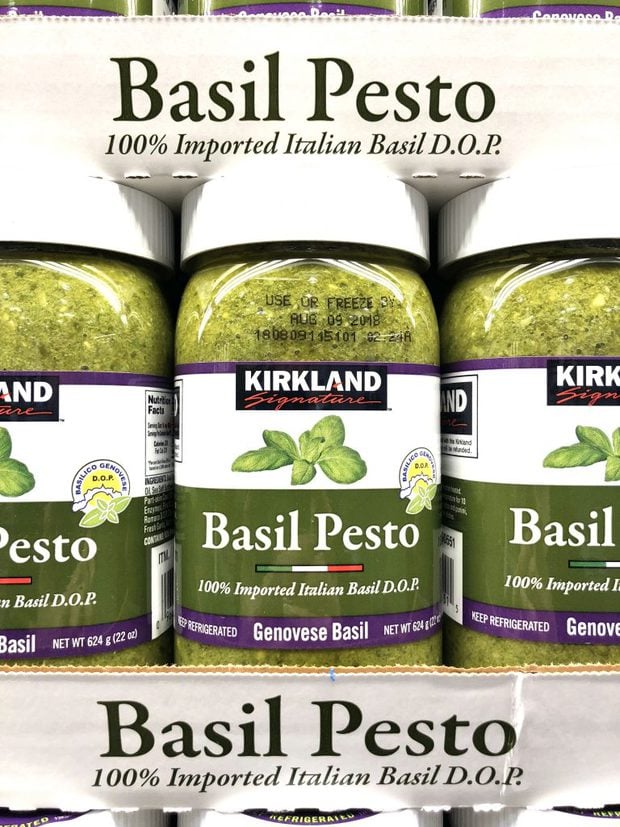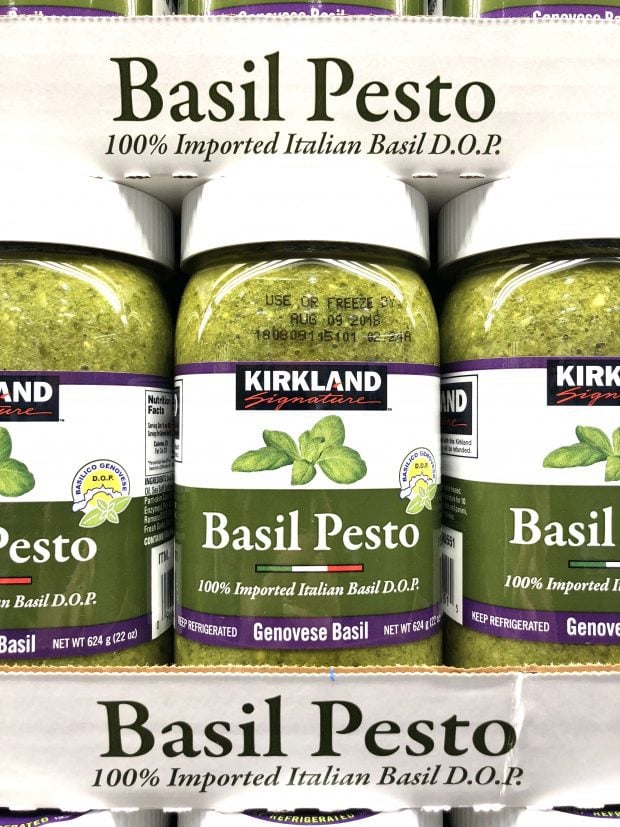 Costco Wholesale is honestly my savior for everyday life and all things party related! Even though it's just the Man and I, there are some major benefits to shopping at this magnificent warehouse club.
And it's not just the massive savings.
Let me start by telling you how Costco is the key to this gorgeous spread of pizza toppings and wine pairings.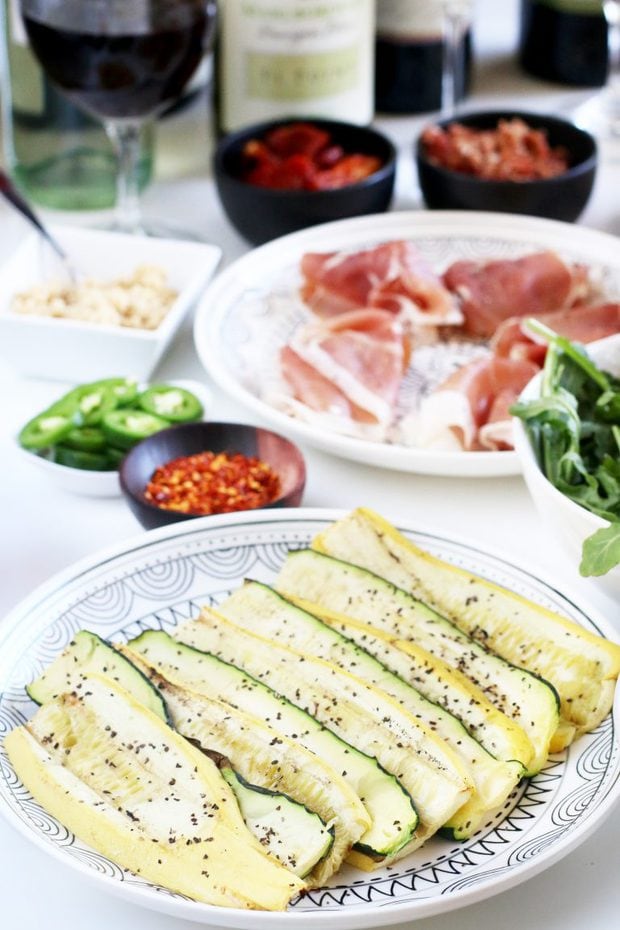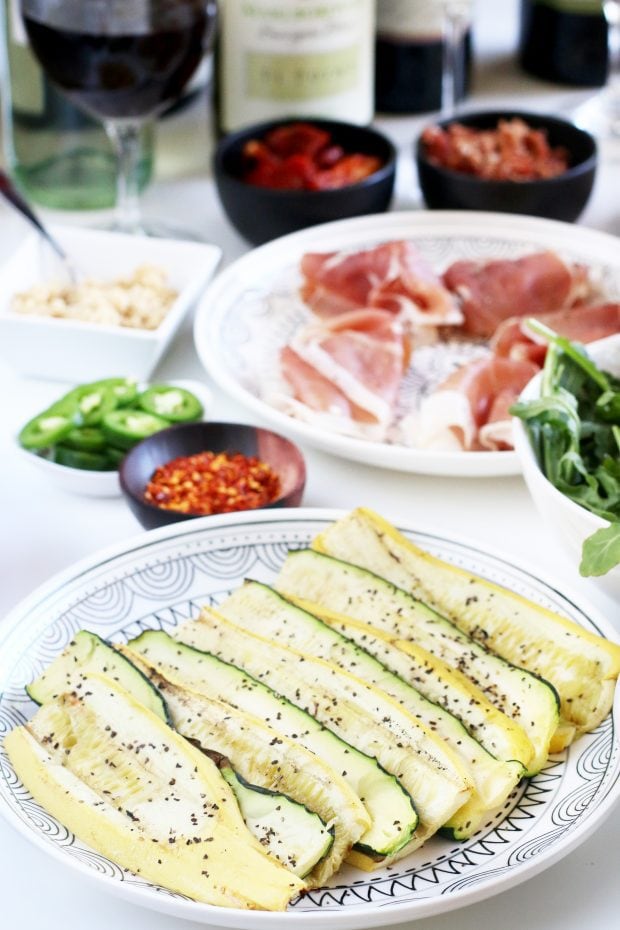 It's all about the Kirkland Signature™ brand! From sauces to cheeses, nuts to meats, and so much more, you can buy ample amounts of your favorite pizza toppings without overspending.
Now, even if you aren't concerned about overspending, Kirkland Signature products are the ones to use for all you food-obsessive junkies out there like me. The products are delightfully flavorful and there is a great variety! I honestly can't believe how many different products I found from this brand.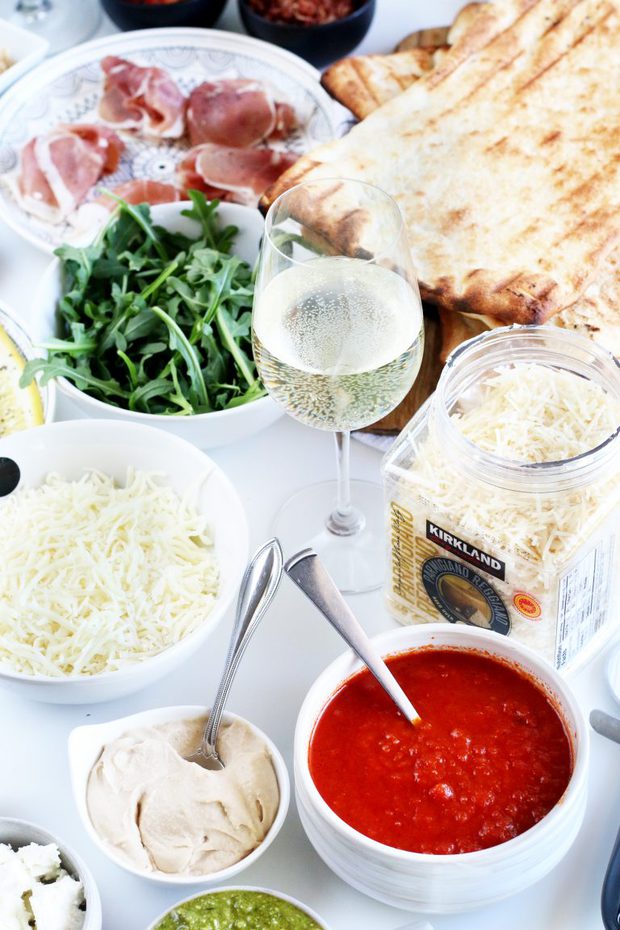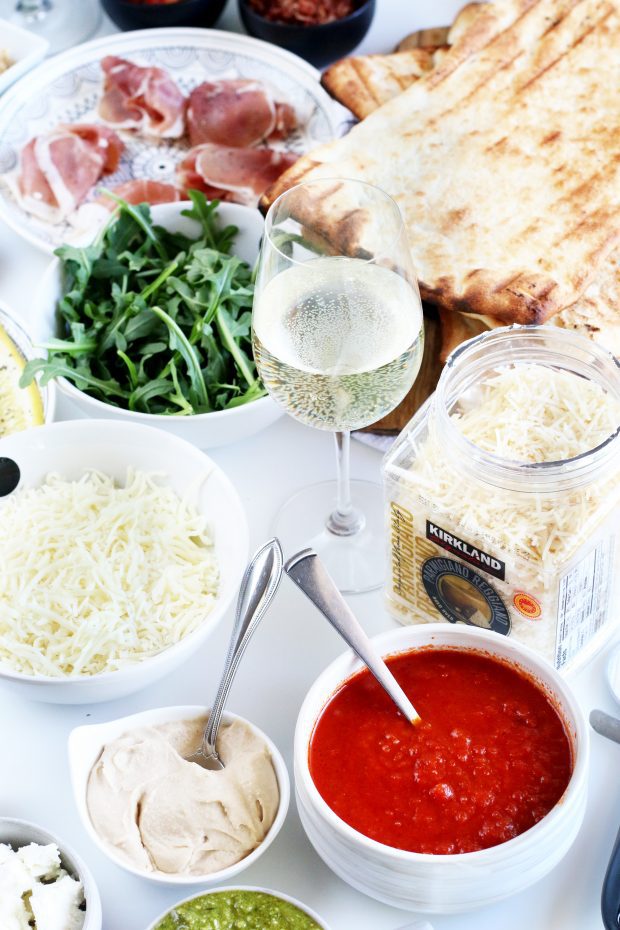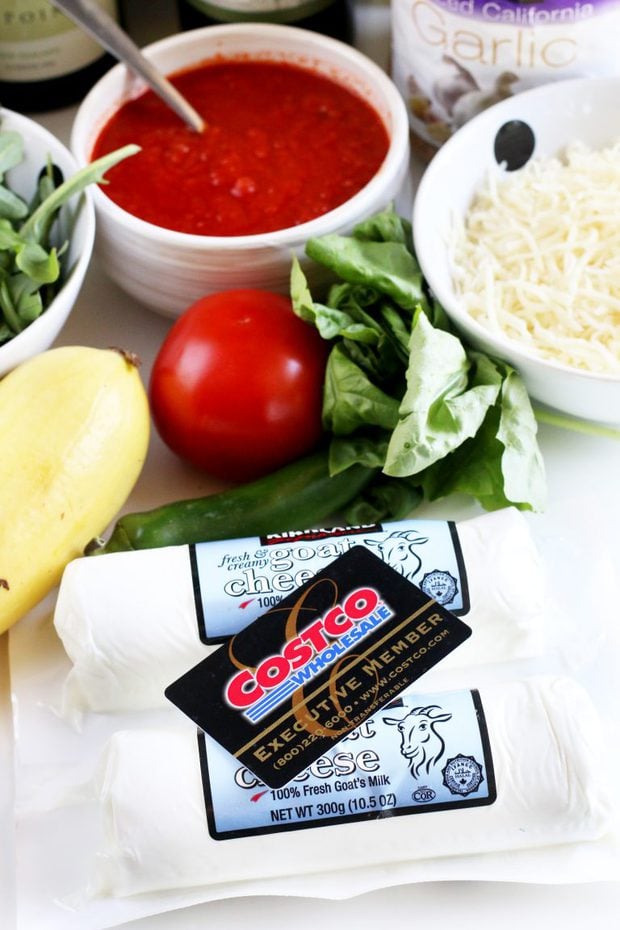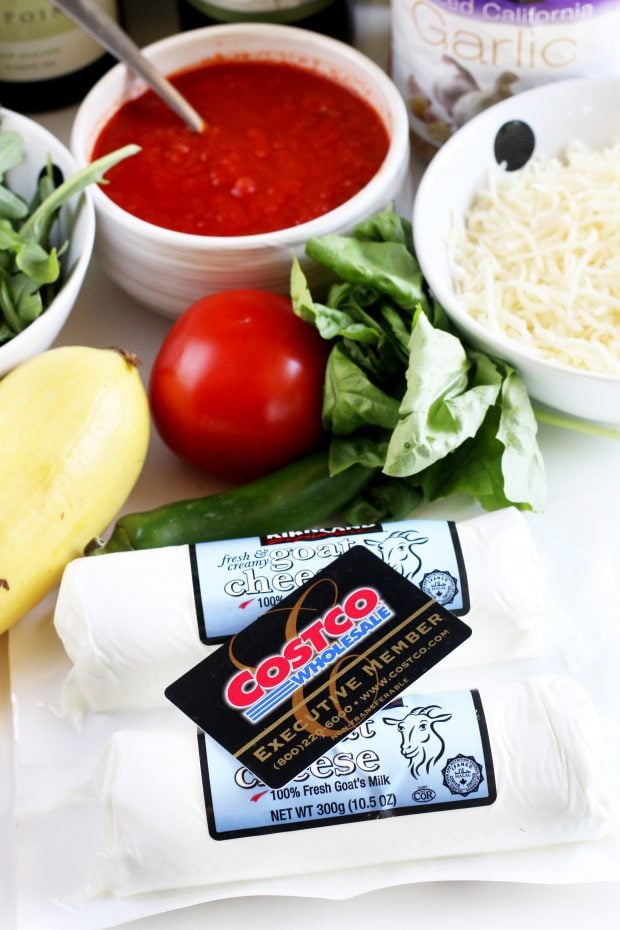 First, I need to call out the value on goat cheese while I have you.You see those Kirkland Signature logs of goat cheese? Yea, those are a little over $5.50 a POUND at my Costco – those two logs are barely over a full pound.
How do you feel about those $5 4 oz packages at other stores now? *mind blown*
As a Costco Executive Member of 10 years now, I can honestly say that it is well worth it to become a member, but that's not only because of the incredible value and quality of the Kirkland Signature products that you can only get at Costco.
Costco Executive Members also receive a 2% reward on eligible Costco and Costco Travel purchases. It adds up to some really significant savings, especially if you are booking travel through them. Something my family does often is book travel packages through Costco and you wouldn't believe how much cheaper it is (and that's even without the 2% discount on eligible purchases!).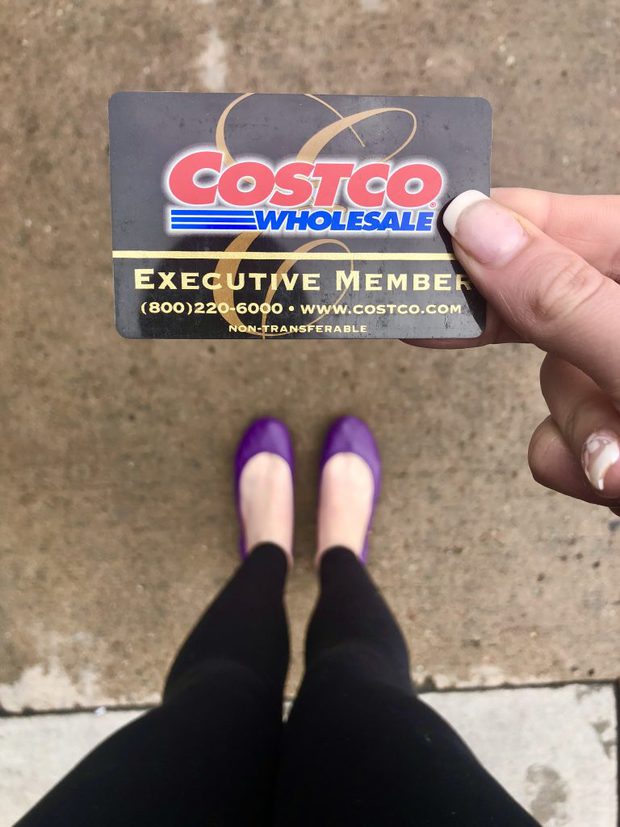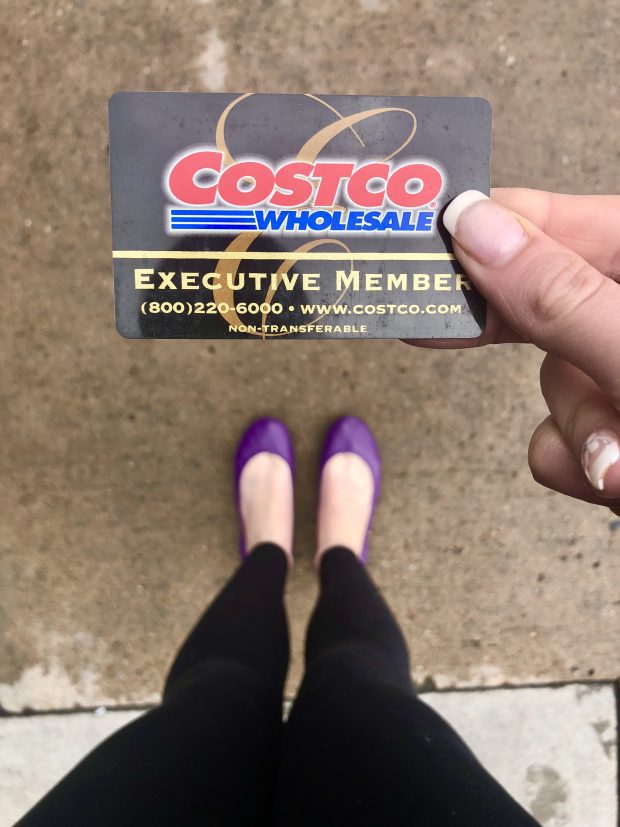 So what are you waiting for?? Check out the different Costco memberships and find the one that fits your shopping needs!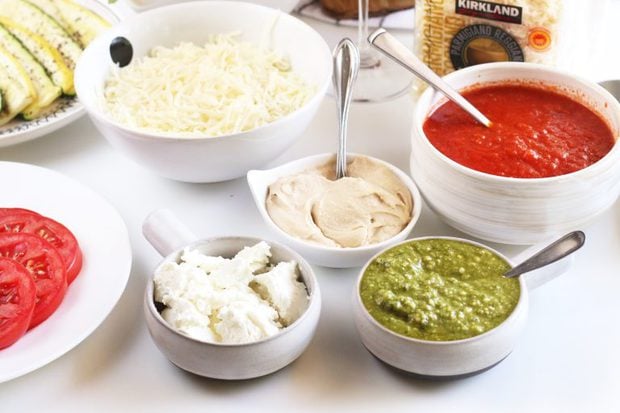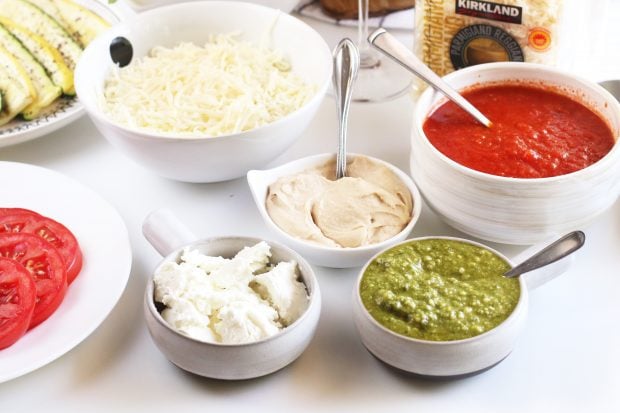 I know some people out there can be concerned about investing in a membership when it costs nothing to shop at the local supermarket, but there's a real difference. The difference is not only in savings, buying in bulk, and in brands by Costco, such as the Kirkland Signature, it is also the benefits of shopping there.
Every time I go, there are new products to explore, seasonal books and clothing to peruse, and even the Kirkland Signature collection of wines that blow my mind with every sip.
It's so easy to pull together a party with these products and you will not only save money, but you will save TIME.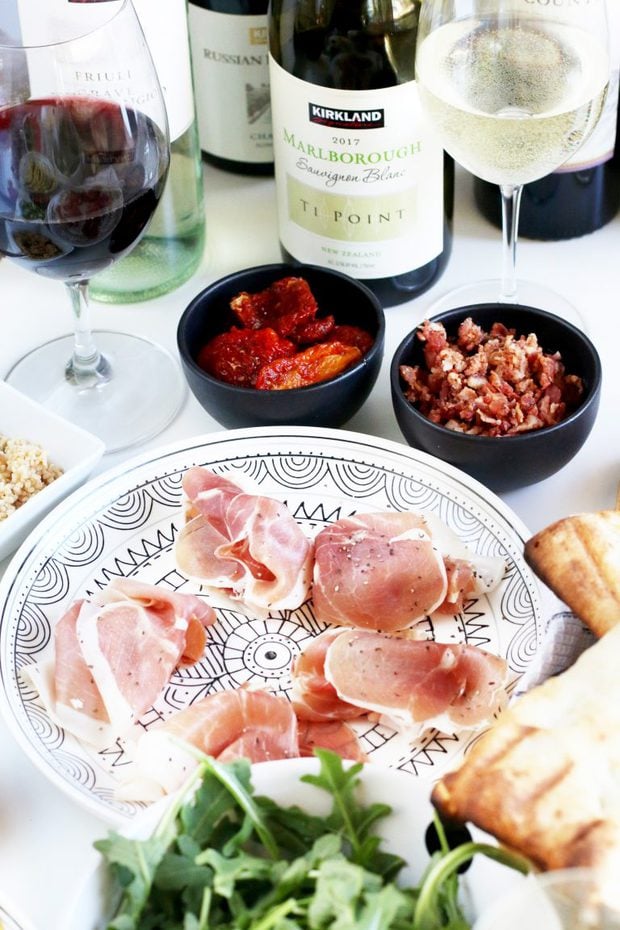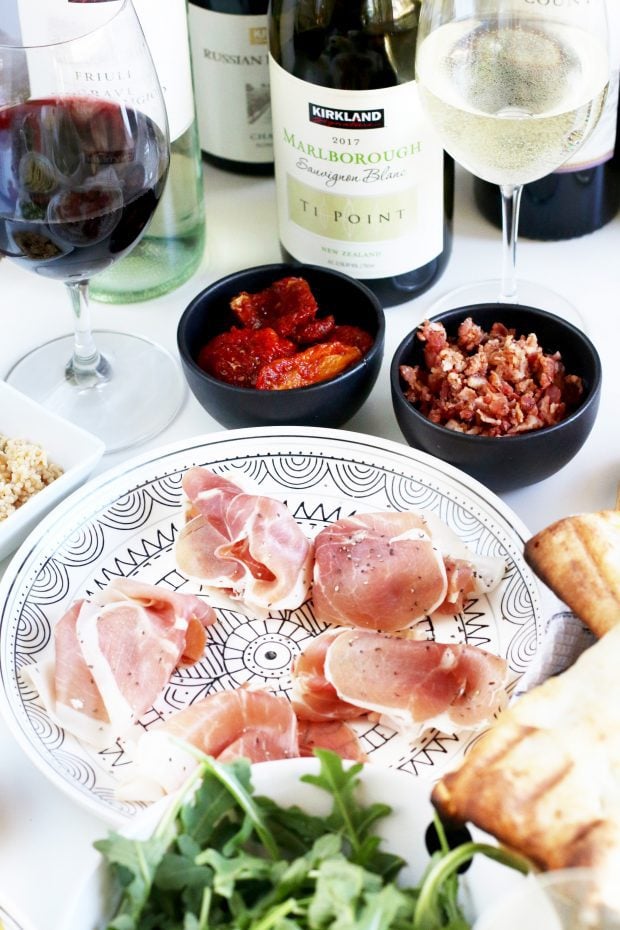 I am planning to tell you more about my wedding when I get more photos back, but let me just tell you, we got food for the ENTIRE wedding weekend at Costco specifically. Great food, great prices, and I didn't have to spend hours wandering around a store to find everything I needed.
Get started now by choosing the Costco Gold Star Membership or the Costco Executive Membership! Click the button below to start your shopping now, and don't forget that they even have a 2-day Costco's Grocery delivery option.
NOW, back to the grilled pizza bar party.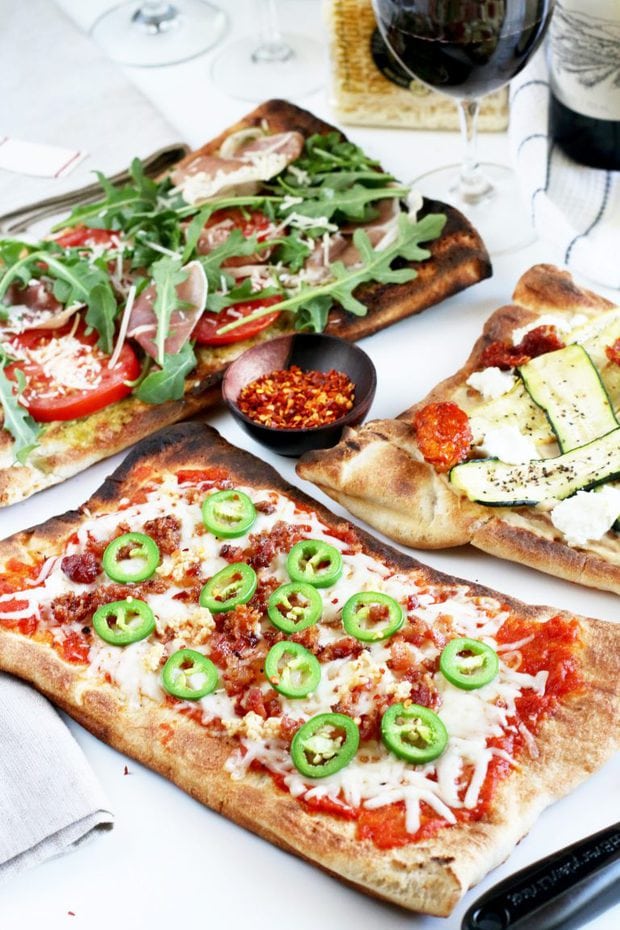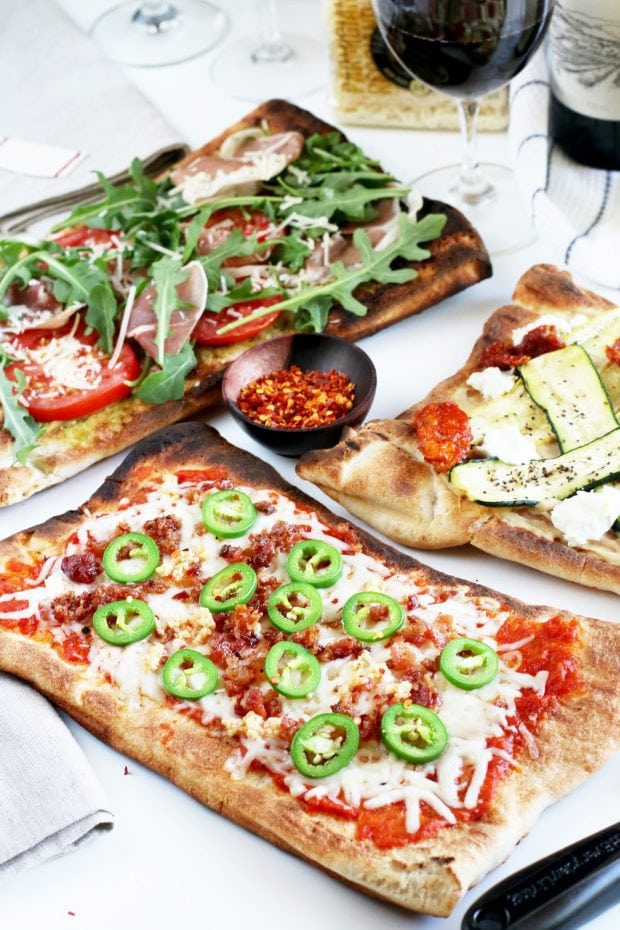 A few quick tips!
Be sure to have the Parmesan on the table(s)so everyone can add extra on top of their creations, along with red pepper flakes of course 😉

If you like more meats on your pizza, Costco has a great selection. This is even better during tailgating season (because meats on meats on meats).

You can really customize your pizza bar through Costco and always know the Kirkland Signature products, you are getting are truly amazing and high quality.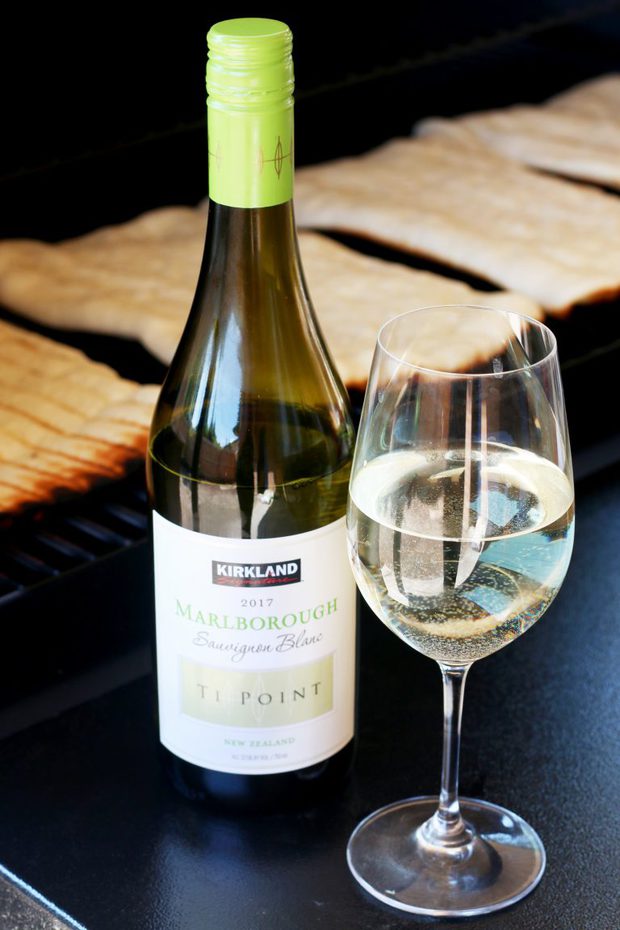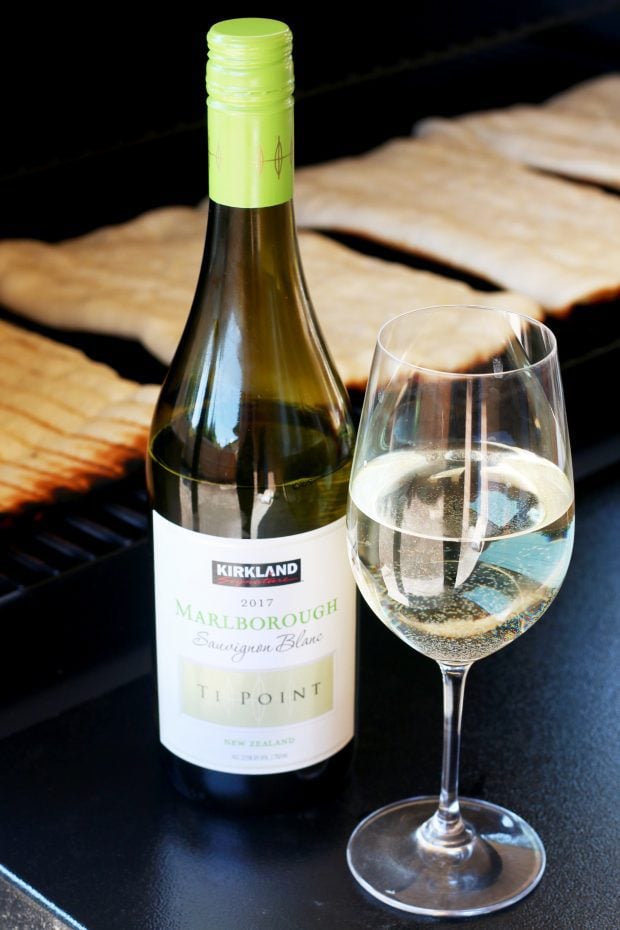 Grilled Pizza Bar Party Combination Ideas
Need some ideas for what to top your pizzas with? Be prepared with some suggestions for your friends and family!
Start with the standard marinara sauce and then add shredded mozzarella cheese. Then mix things up with sliced jalapeño, minced garlic, and bacon crumbles.

Love basil pesto? Begin with a layer of basil pesto, then top with tomato slices and mozzarella cheese. Add to the grill until the cheese is melted. Top with fresh arugula, sliced prosciutto, and grated Parmesan.

If you are anything like me and always looking for something new, I love hummus on my pizza. A layer of hummus, followed by grilled zucchini and squash, and finished with globs of goat cheese is stunning. Don't forget the sun-dried tomatoes for an added sultry tang!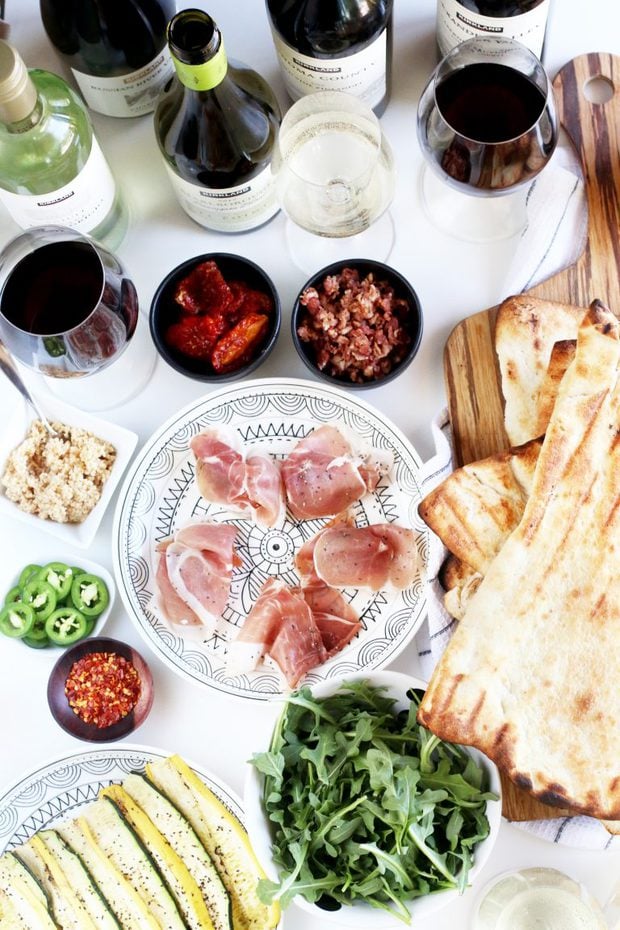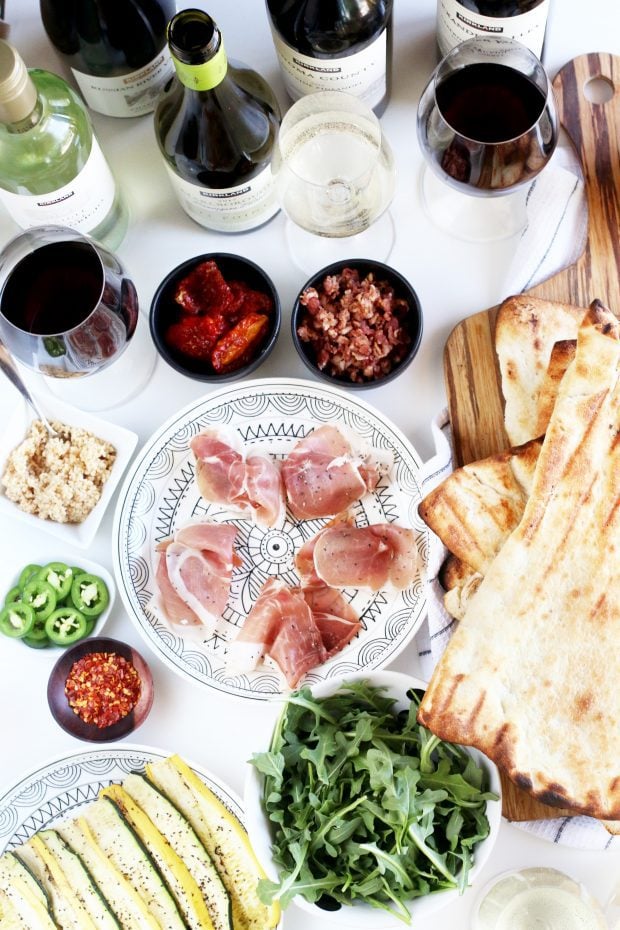 Still need a few more ideas? Check out my
pizza recipe section
!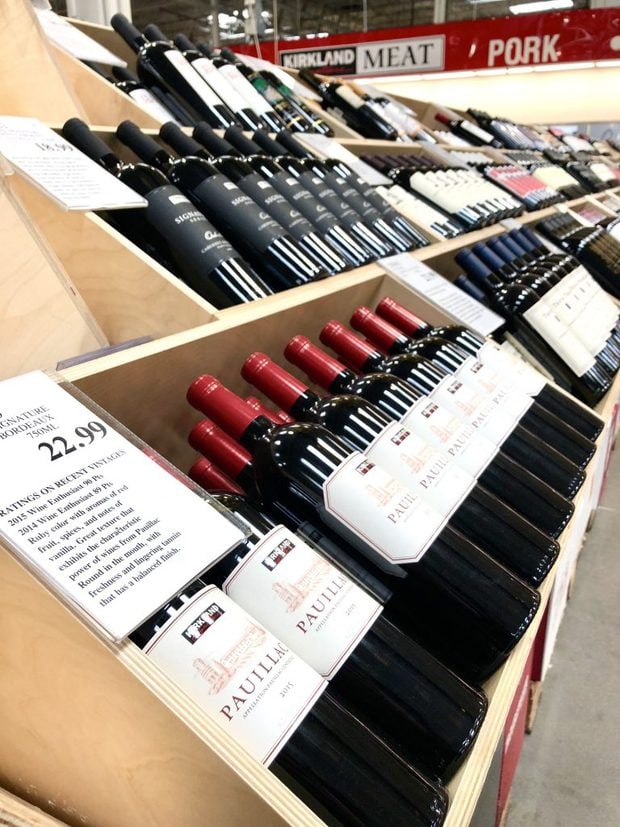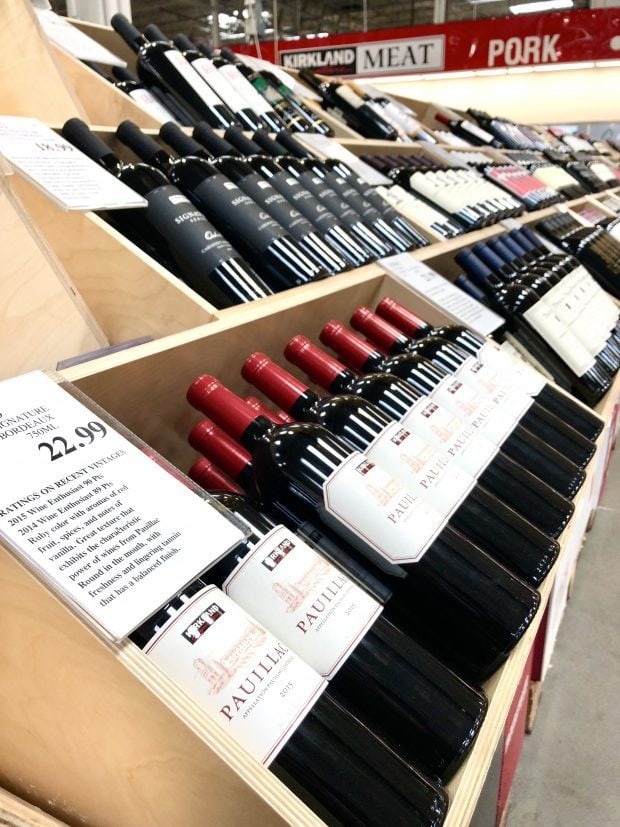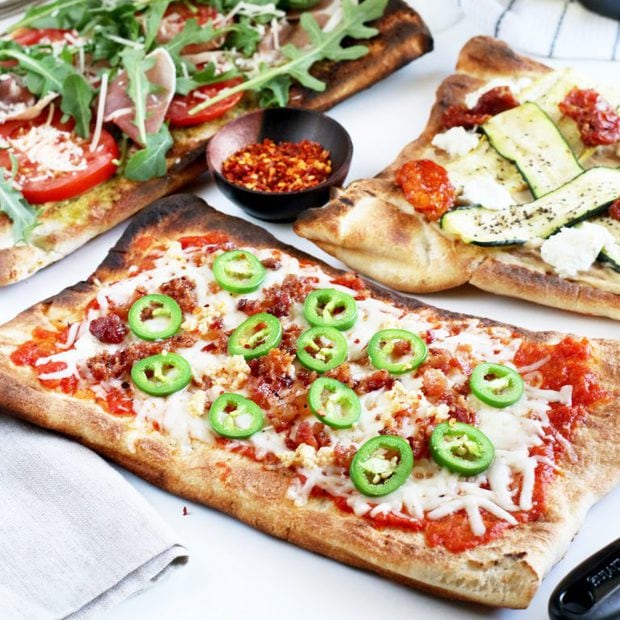 Last Minute Grilled Pizza Bar Party
Take advantage of grilling season with a stunning, seasonal spread of delicious ingredients. Explore a plethora of flavor combinations with this fun pizza bar and be sure to pair it with copious amounts of different wines!
Ingredients
2 lbs uncooked pizza dough
Olive oil
Kirkland Signature™ tomato sauce or organic marinara sauce
Kirkland Signature basil pesto
Kirkland Signature bacon crumbles
Kirkland Signature minced garlic
Kirkland Signature goat cheese
Kirkland Signature grated Parmesan
Kirkland Signature organic hummus
2 jalapenos, sliced
Baby arugula
Prosciutto
Sun-dried tomatoes
Shredded mozzarella
Fresh basil leaves
Kirkland Signature Red pepper flakes
2 zucchini, sliced
2 squash, sliced
Instructions
Turn on grill and heat until hot (400+ degrees).

As the grill is heating up, form the uncooked pizza dough into 6 to 8 small pizza crusts. I like to shape mine into rectangles, but you can also shape them into squares. You can even get seasonal with the pizza bar, forming the dough into football shapes or hearts for Valentine's Day!

Set the pizza dough on sheet pans greased with olive oil until ready to cook.

As the grill heats up, it's time to put together your pizza bar. Place the Kirkland Signature organic marinara sauce basil pesto, bacon crumbles, minced garlic, goat cheese, grated Parmesan and organic hummus in bowls. Place the jalapenos, baby arugula, prosciutto, sun-dried tomatoes, mozzarella, basil leaves, red pepper flakes, zucchini, and squash in bowls or plates.

Arrange so that people start with the sauces, then cheeses, and then toppings.

Before turning on the grill, grease the grill with olive oil. I like to lightly soak a paper towel in olive oil and use tongs to spread it over the grill grates to coat in oil.

Place the raw pizza dough rectangles (or whatever shape you formed!) on the grill. Grill until cooked through and golden brown on both sides, approximately 3 minutes per side.

Pile the pizza crusts at the beginning of the pizza bar. Allow guests to assemble their pizzas then let them finish them on the grill! The pizzas with toppings should cook for 1 to 2 minutes until the cheese is melted in a covered grill.

Make sure to keep the Kirkland Signature wines out for serving while pizzas are cooking and on the tables guests are eating at!