Please note this post contains affiliate links.
Gooey Golden Grahams Cereal Treats are the perfect dessert to indulge in when you are craving a delicious cereal fix. They are easy marshmallow treats to make and they will bring you straight back to your childhood with every sticky, crunchy bite! Go ahead and treat yo'self.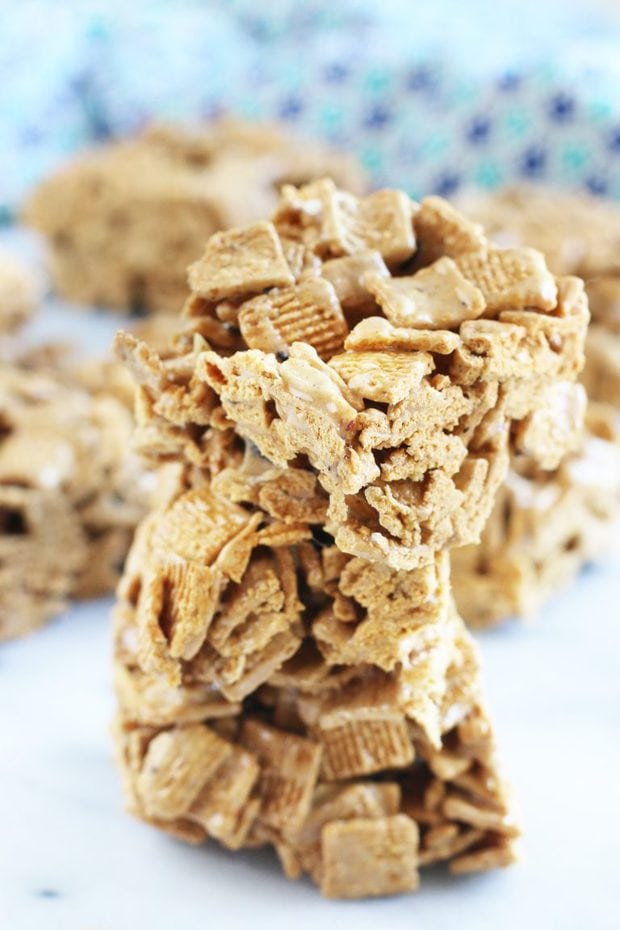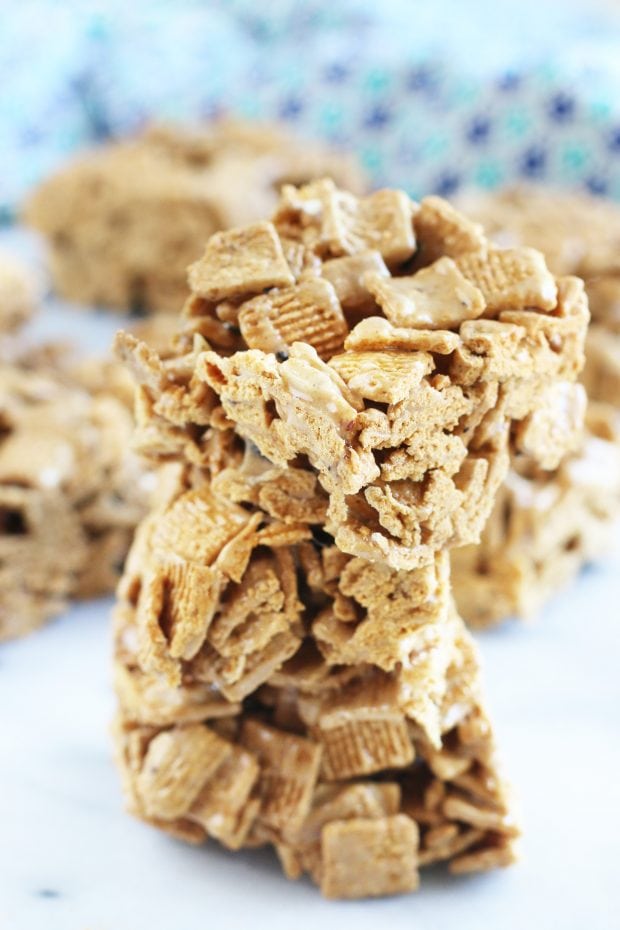 Back when I used to venture into downtown Denver on the regular, I would come home with a delicious treat in my purse…
There is this sandwich shop I would go to once and awhile that made every cereal marshmallow treat you could possibly imagine.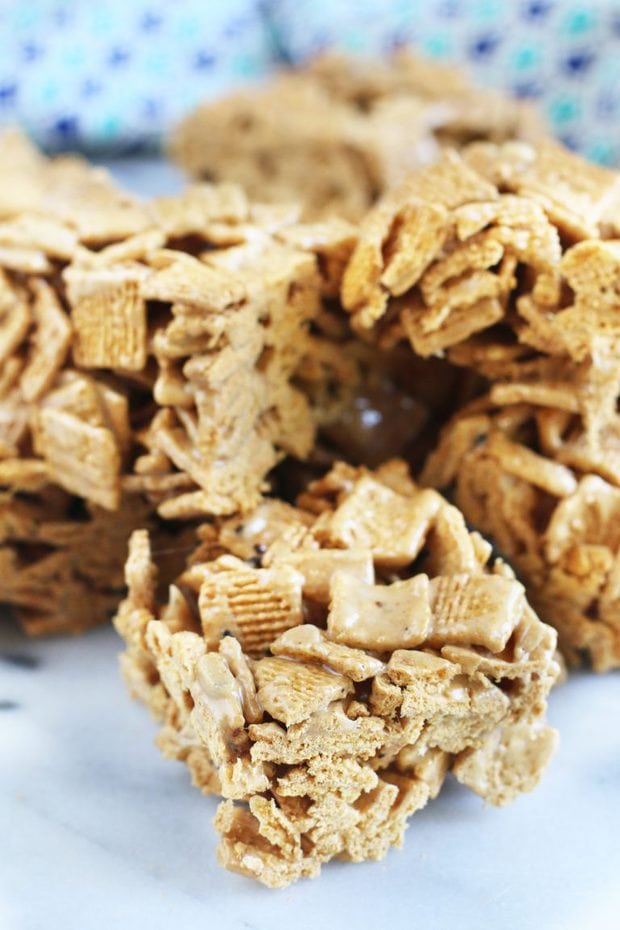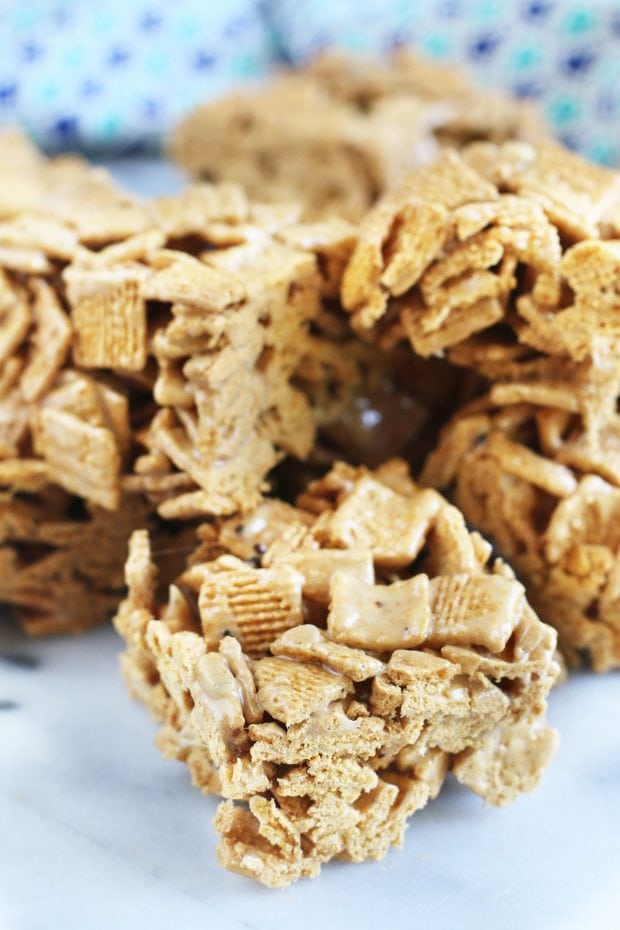 From Rice Krispies to Cocoa Puffs to Cinnamon Toast Crunch, I would be over the moon whenever I turned the corner to head to that sandwich shop.
Now that I am no longer heading downtown as often as I used to, I have been without my cereal treat fix for waaaaaay too long.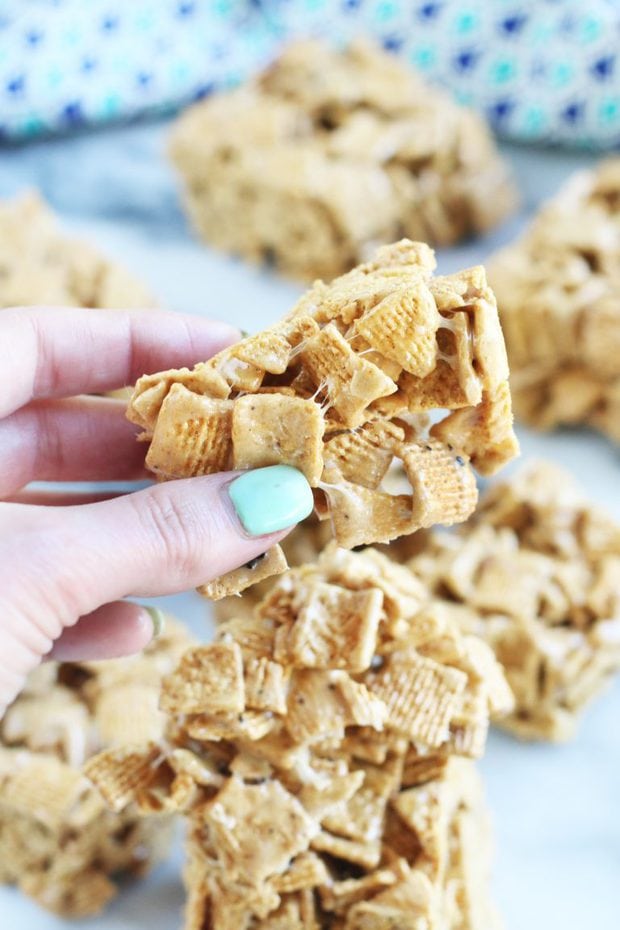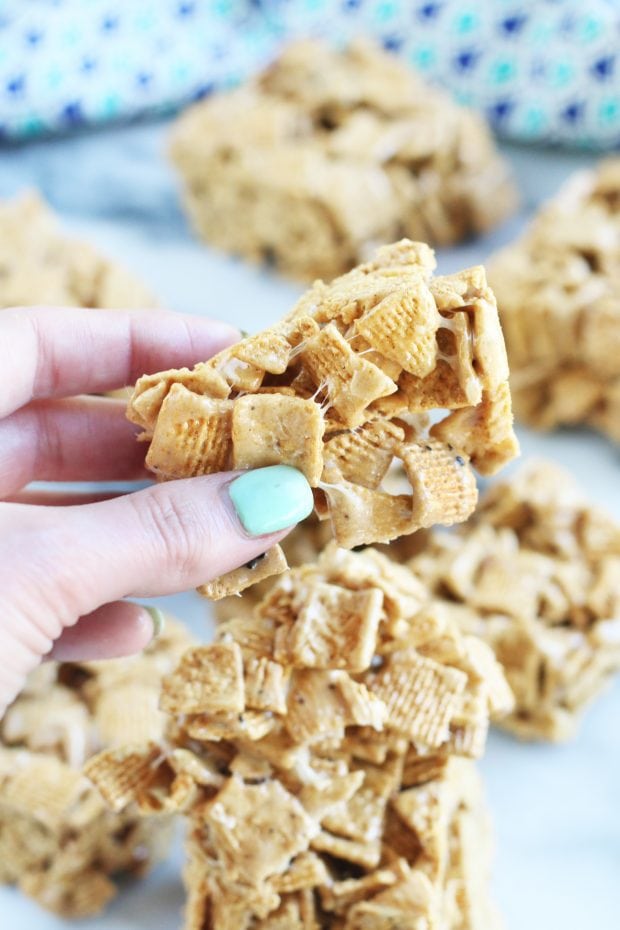 Golden Graham's have been on my mind a lot, probably because they've been front and center at our grocery store (ok King Soopers, you won, I caved). It's like they were calling my name, begging me to take them home with me…
They used to be in my monthly cereal rotation back when I ate cereal literally every. single. day. I freaking LOVED cereal as a kid, and I would never divert from eating it when I got up. Eggs and bacon? No thanks. Pancakes or waffles? I'll pass.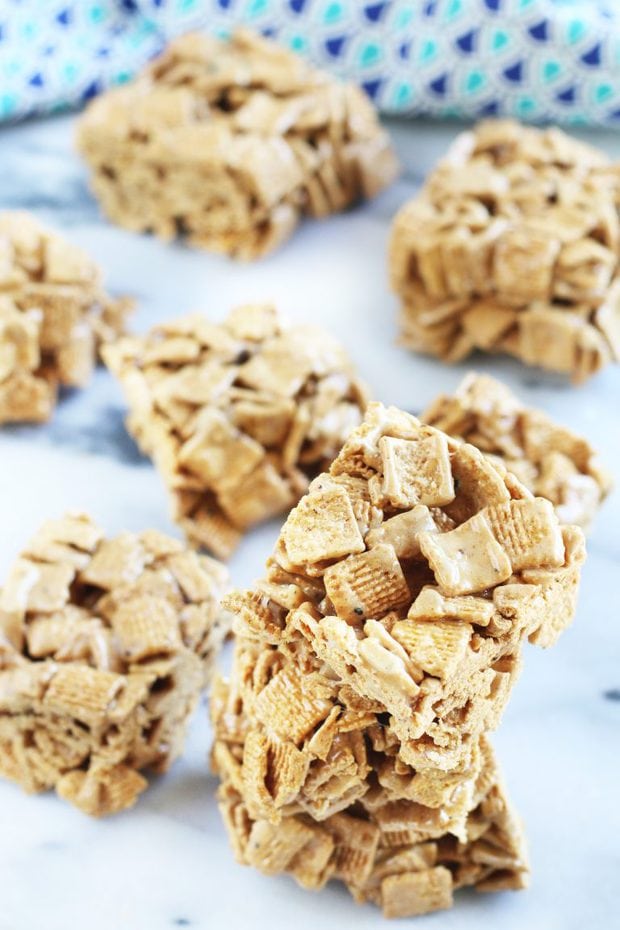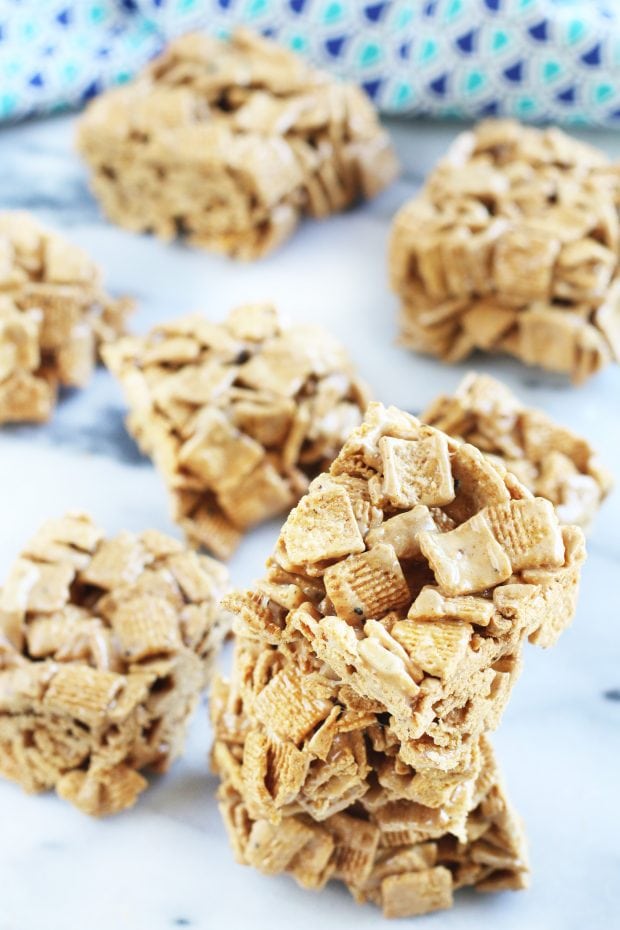 JUST GIVE ME THE CEREAL!
So why not make them into a daily dessert, right?
Who in the world could resist such a gooey decadent mess of your favorite childhood (or adult, because at almost 32 I am still an 8 year old at heart) cereal?!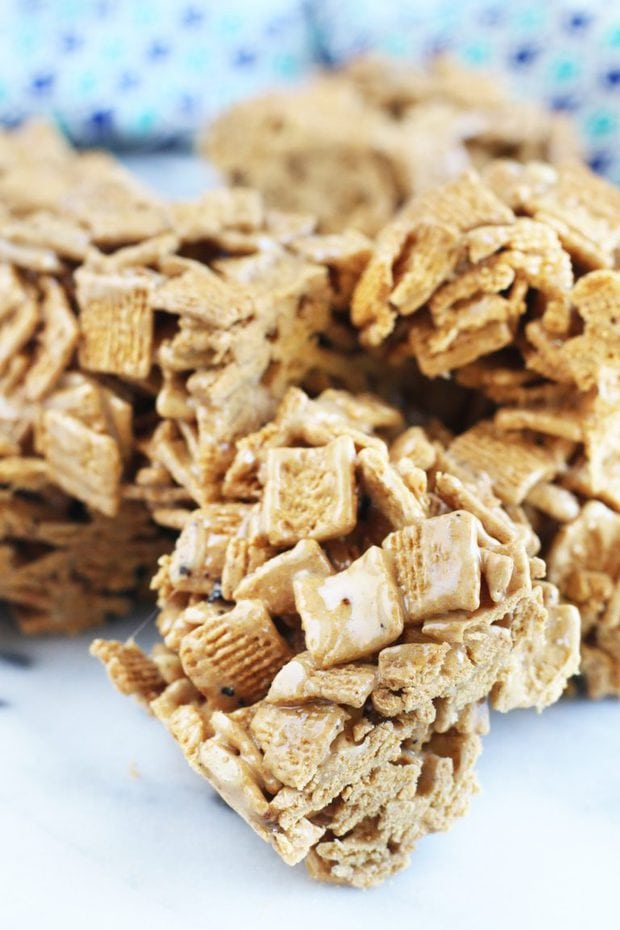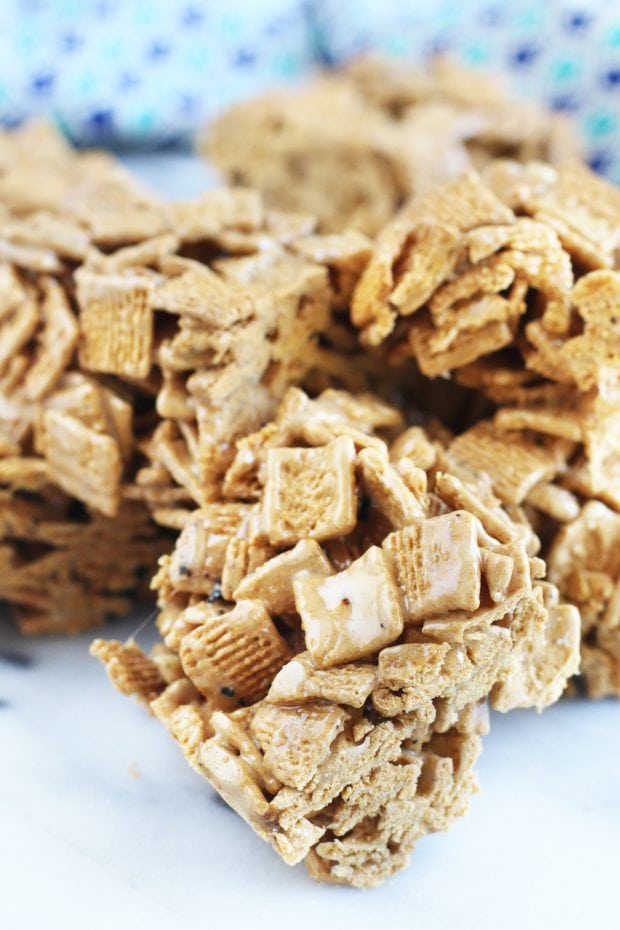 The correct answer is NO ONE.
These treats will win the hearts of anyone you are feeding, regardless of their age.
They are fun and whimsical, not too mention highly addictive so don't plan on limiting yourself to just one. It's just like the rice krispies treats that you grew up with, but made with your favorite golden and delicious cereal. They are perfectly chewy and crispy in every single bite. You won't be able to stop eating them, I'm just saying.
Don't say I didn't warn ya 😉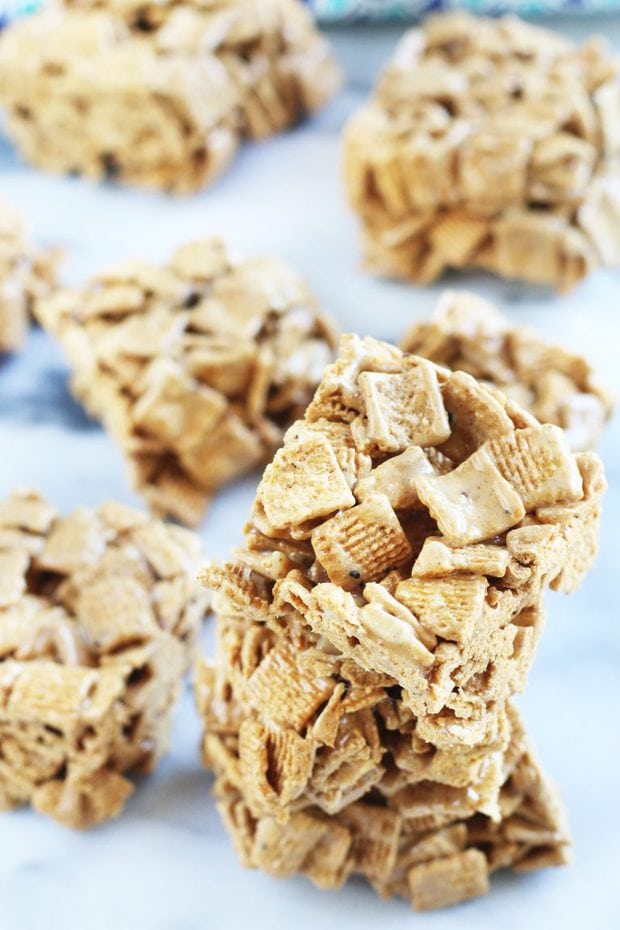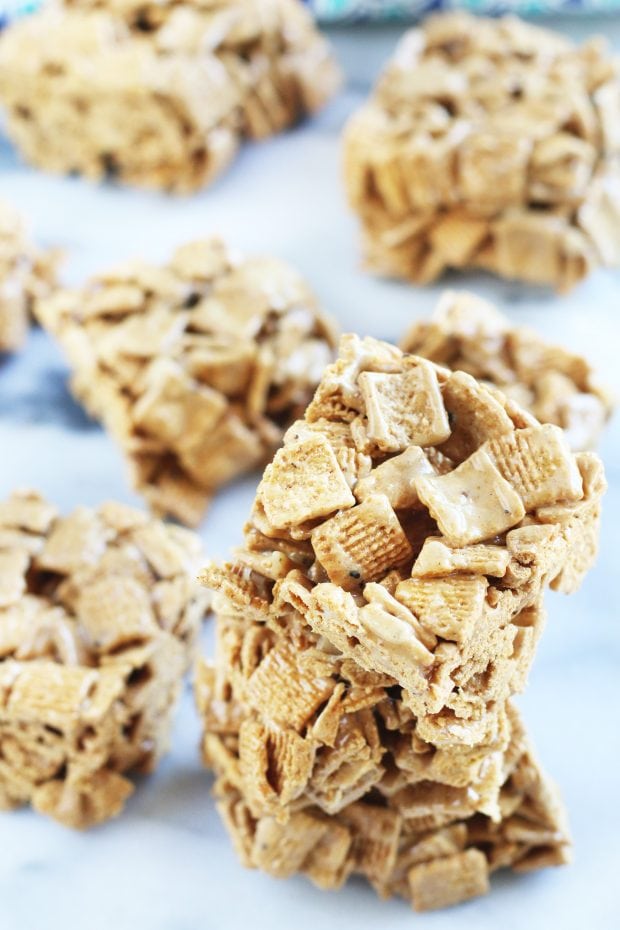 They are the perfect crunchy sticky mess for you to stuff you face with. Plus you can lick your fingers clean when you're done.
Yep, that's what I call heaven.
Easy cereal treat heaven. I mean, seriously easy. Recipes don't get easier than this and it's just the treat I want every single day in life.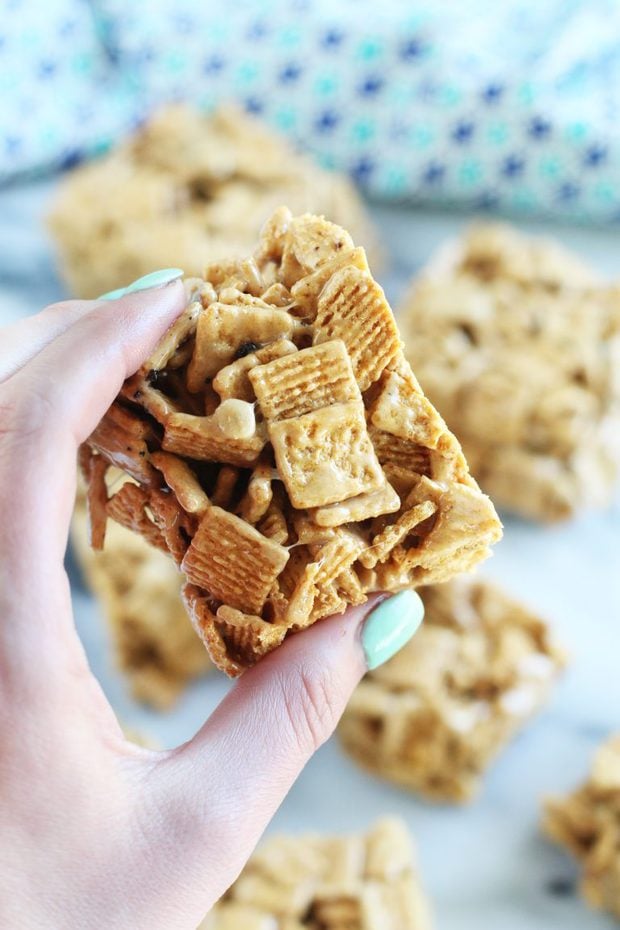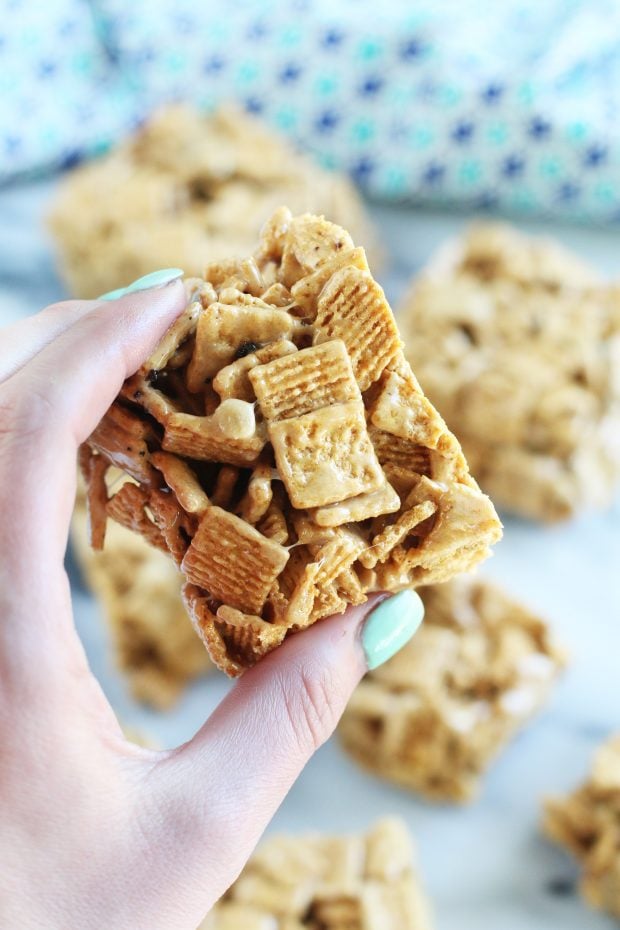 Are you drooling yet? Because if you aren't, you are obviously insane 😉
Excuse me while I run to make another batch of these bad boys. You better believe that we finished them off in just a couple of days!
The best part? You can totally make these treats with whatever your favorite childhood cereal is! From Cinnamon Toast Crunch to Cocoa Puffs, just use the recipe below and swap out the Golden Grahams for the same amount of whatever cereal you want to feature.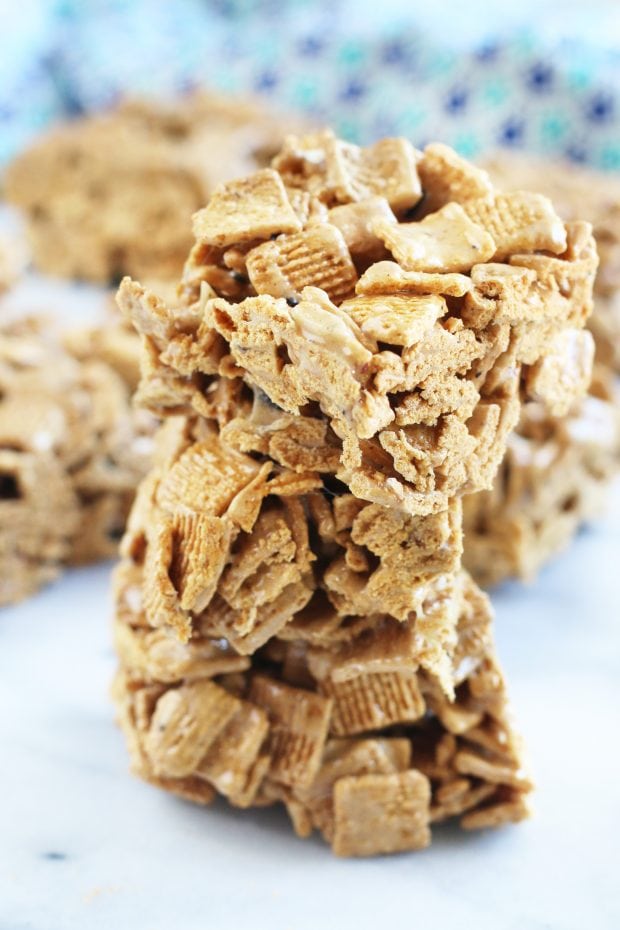 This Recipe's Must Haves
I love this cake pan for everything from making these treats to baking cakes.
To make the gooey marshmallow goodness that coats the cereal, you'll need a good pan like this Cuisinart Chef's Classic Saucepan
.
These mixing bowls are the bowls that I love to use again and again for everyday cooking and baking. They are awesome!
Also, be sure to have nonstick cooking spray on hand. It's one of the things you absolutely have to have, and you'll thank me for making sure you do. Trust me.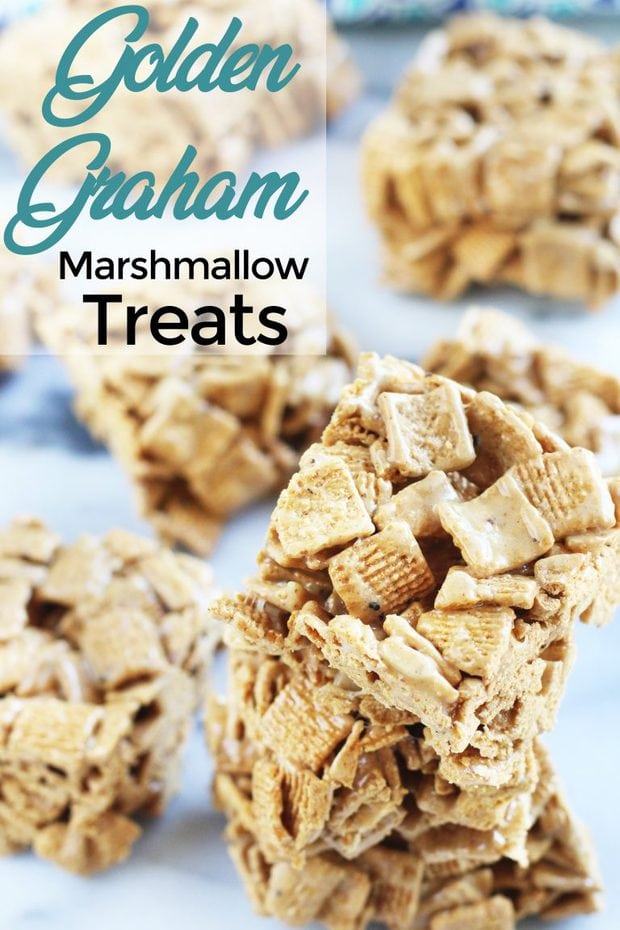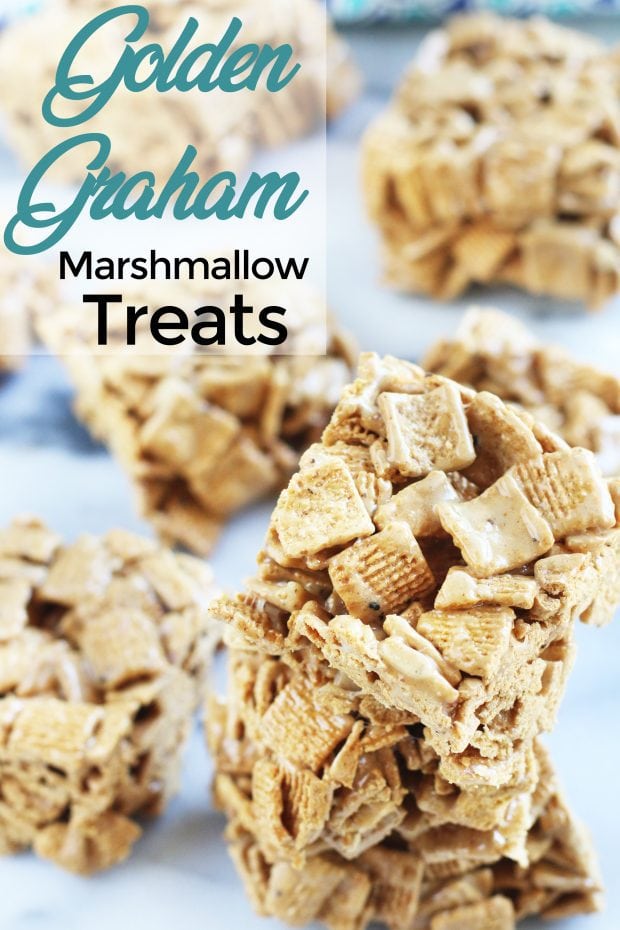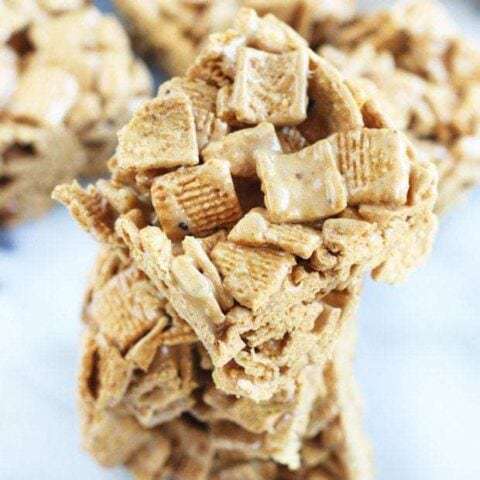 Golden Grahams Cereal Treats
Yield:
10 to 12 large treats
Total Time:
1 hour
15 minutes
The classic treat we all know and love, made with Golden Grahams! This recipe can be recreated with any of your favorite cereals!
Ingredients
6 cups Golden Grahams cereal
4 cups mini marshmallows (10oz bag)
3 Tbsp butter
Cooking spray
Instructions
In a medium saucepan over medium heat, combine the mini marshmallows and butter.
Stir until the mixture is melted, then remove from heat.
Coat a large bowl lightly with cooking spray, add the cereal and marshmallow sauce, stir until the cereal is well coated with the sauce.
Add the cereal mixture to a small casserole dish that has been coated with cooking spray.
Spread with a spatula (one that's been coated with the spray is helpful since this mixture gets sticky!) until one even layer.
Refrigerate for at least one hour before cutting into treats.
Recommended Products
As an Amazon Associate and member of other affiliate programs, I earn from qualifying purchases.