I am in a "comfort food zone" right now.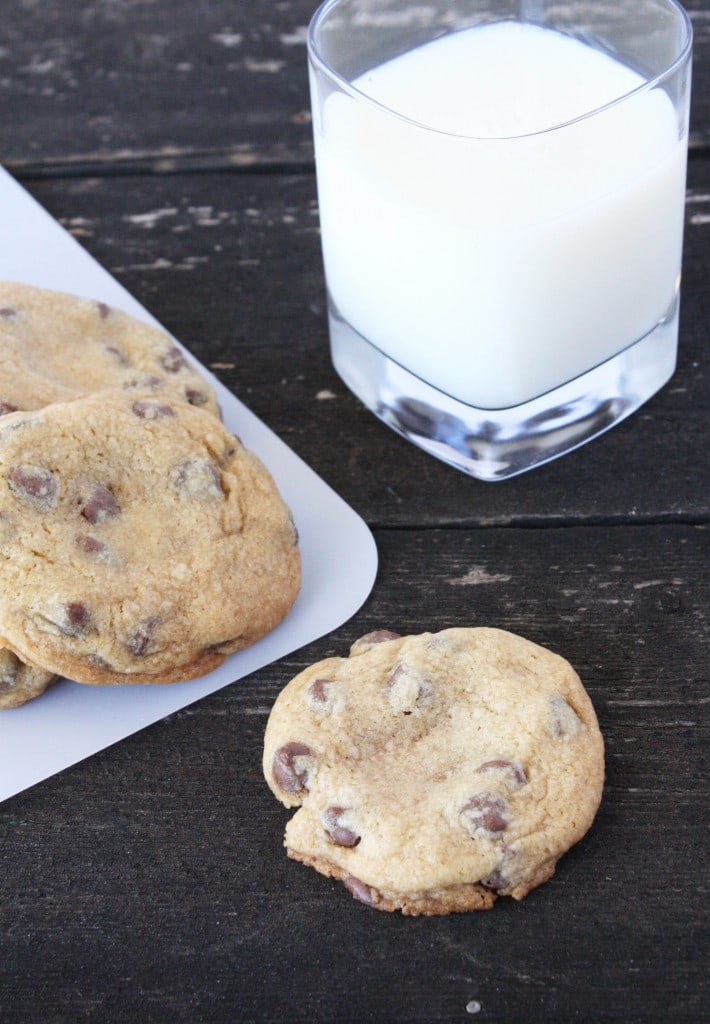 This chocolate chip cookie recipe is one that I remember using for years and years with my grandmother and my mother. It was our go-to chocolate chip recipe when we just wanted a really good cookie.
I think my first experience baking was probably with this chocolate chip cookie recipe.
Every time I make these cookies, I am hit with a flood of warm memories in the kitchen with my mother and grandmother. The kitchen was always the place to be when we went to grandma and grandpa's house. Everyone would help cook and talk and laugh and catch up while the youngest members of the family would chase each other around the house, occasionally rushing through the kitchen through a sea of legs.
I would always try to catch my grandpa when everyone else was in the kitchen because that's when he would sneak me candies. For some reason, I couldn't stop thinking about the caramels I would occasionally sneak before dinner.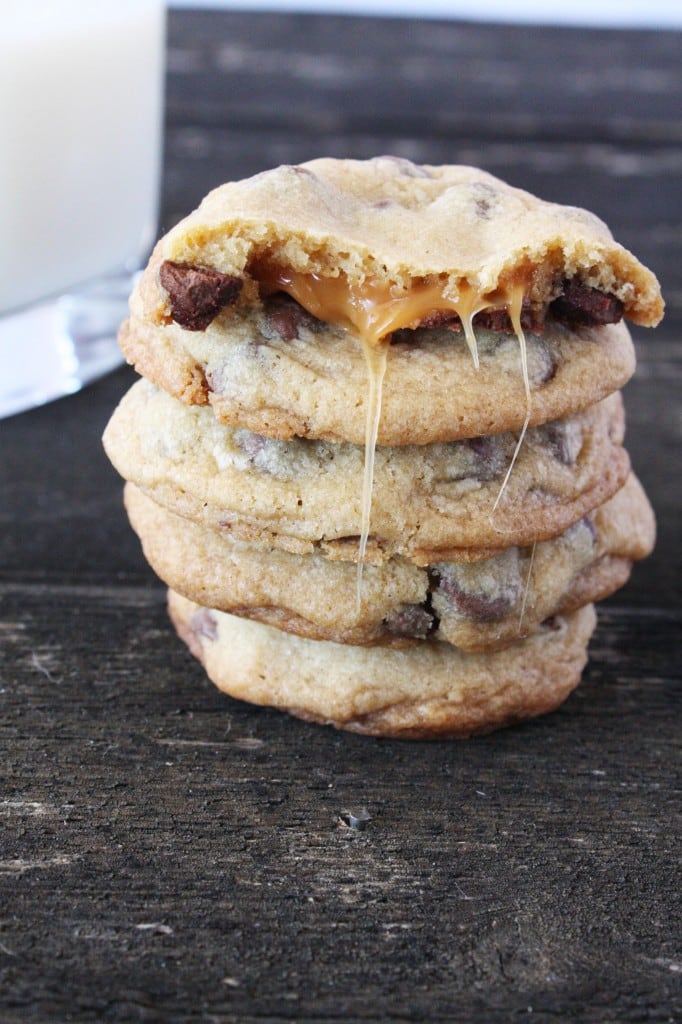 And so this caramel stuffed cookies were born.
They are so warm and soft and chewy that you will have a hard time waiting for them to cool before shoving them in your mouth.
Though I would definitely recommend letting them cool for a minute. Otherwise the molten hot caramel will burn your mouth.
I learned this the hard way.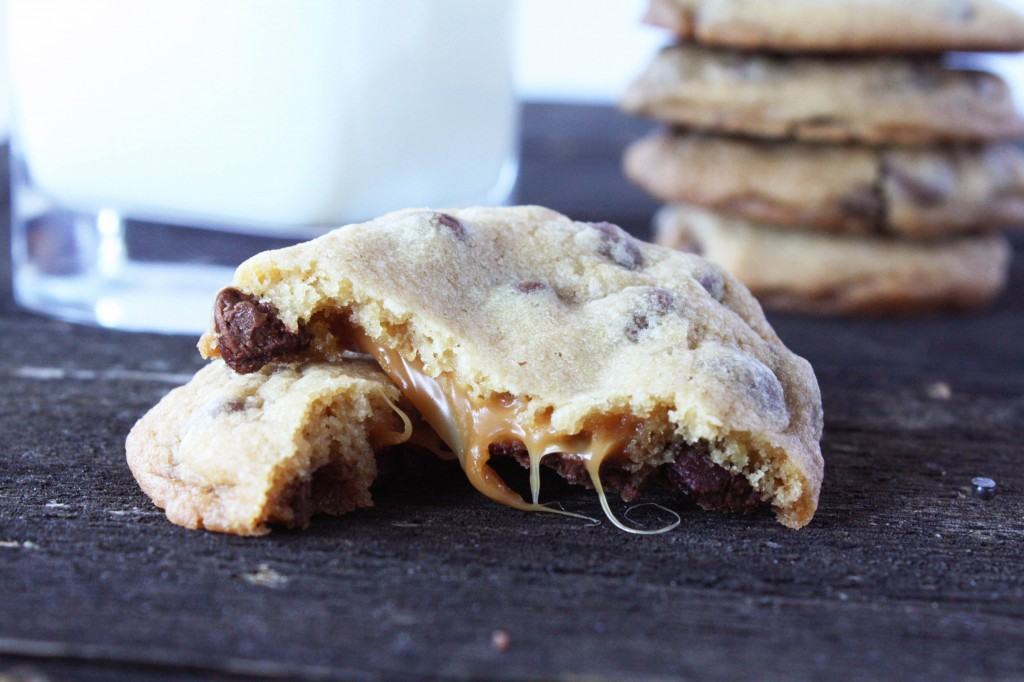 I have no self-control.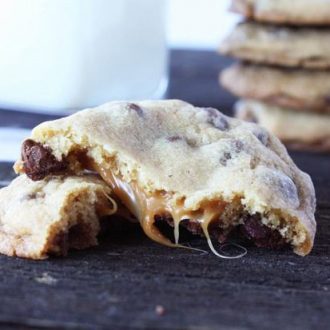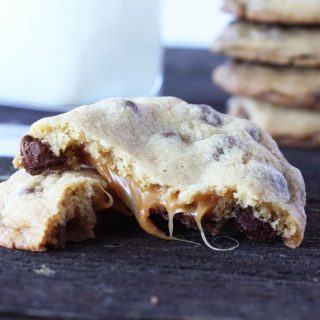 Chocolate Chip Caramel Stuffed Cookies
Classic chocolate chip cookies stuffed with gooey caramel.
Ingredients
2 1/2 cups all-purpose flour
1/2 tsp baking soda
1/4 tsp salt
1 cup dark brown sugar, firmly packed
1/2 cup white sugar
1 cup salted butter, softened
2 large eggs
2 tsp pure vanilla extract
2 cups (12 oz) milk chocolate chips
1 14 oz bag of caramels, unwrapped
Instructions
Preheat oven to 325 degrees.
In a medium bowl combine flour, soda, and salt. Mix well with wire whisk and set aside.
In the large bowl of a stand mixer (or a large bowl with an electric hand mixer) blend sugars at medium speed. Add butter and mix to form a grainy paste, scraping down the sides of the bowl. Add eggs and vanilla extract, and mix at medium speed until just blended. Do not over mix.
Add the flour mixture and blend at low-speed until mixed. When completely mixed, add chocolate chips and blend or stir in with wooden spoon until fully incorporated.
Scoop out balls of dough a spoonful at a time. Flatten each ball into a disk in your palm and place a caramel in the center. Fold up dough around the caramel so the candy is fully covered by cookie dough. Place seam-side down onto a cookie sheet lined with silpat (or lightly greased with butter). Bake for 20-25 minutes until golden brown. Allow to cool for a couple of minutes before eating.