Avocado Tahini Dip
Avocado Tahini Dip is a smooth and creamy dip that is almost like hummus, but with avocado instead of chickpeas. It's delicious as an appetizer that's ready in 5 minutes, and if you have any leftover (which is unlikely), spread it on a chicken sandwich for lunch!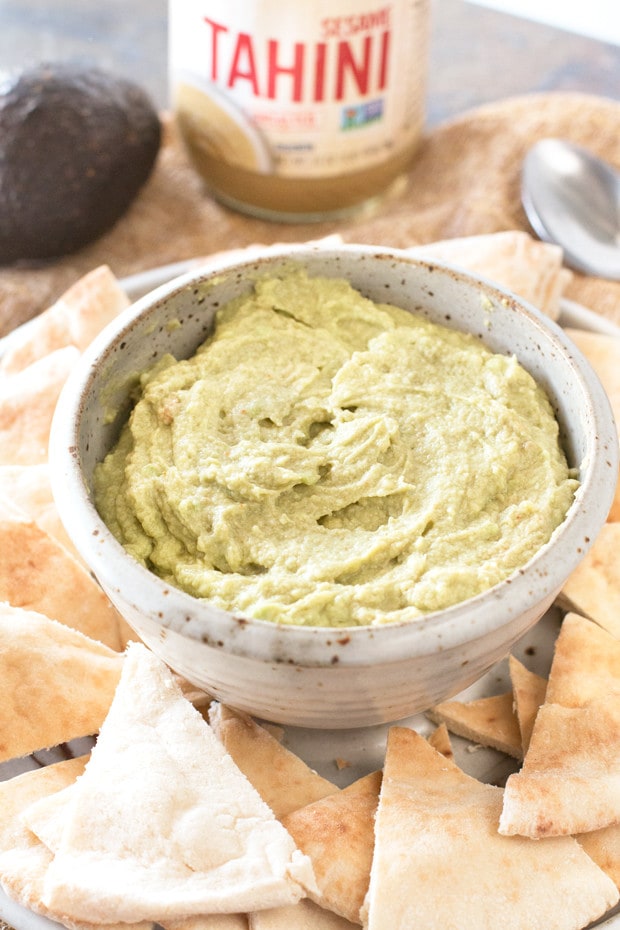 I used to have a serious obsession with hummus. I would eat it all day every day, whether I was dipping crackers, carrots, pita bread, or simply using it as a spread on a sandwich. After I'd gone through the equivalent of a massive dump truck's worth of the stuff, I realized I had gotten into a bit of a rut.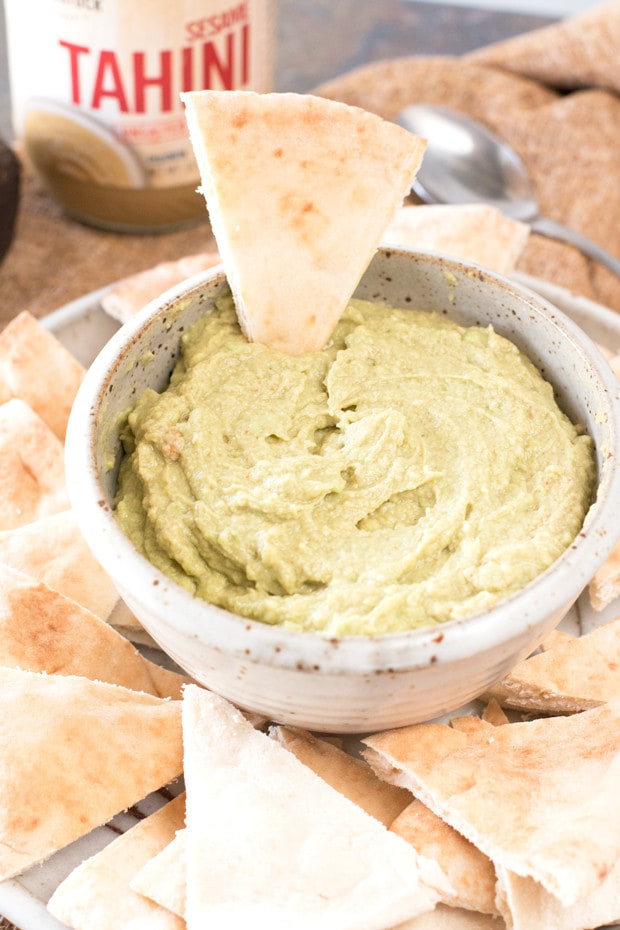 I never knew what sesame tahini was until I heard it was used in some of the hummus I had gotten oh-so addicted to. When I finally tasted it alone, I was like, "what is this magic?!" It was like peanut butter on steroids for me. So why not take this mind-blowing stuff and smash it together with my favorite food in the entire world?
You may think tahini and chickpeas are soul mates, but after you dig into this creamy, dreamy dip, you'll realize that tahini was always meant to run away with its avocado mistress in the end.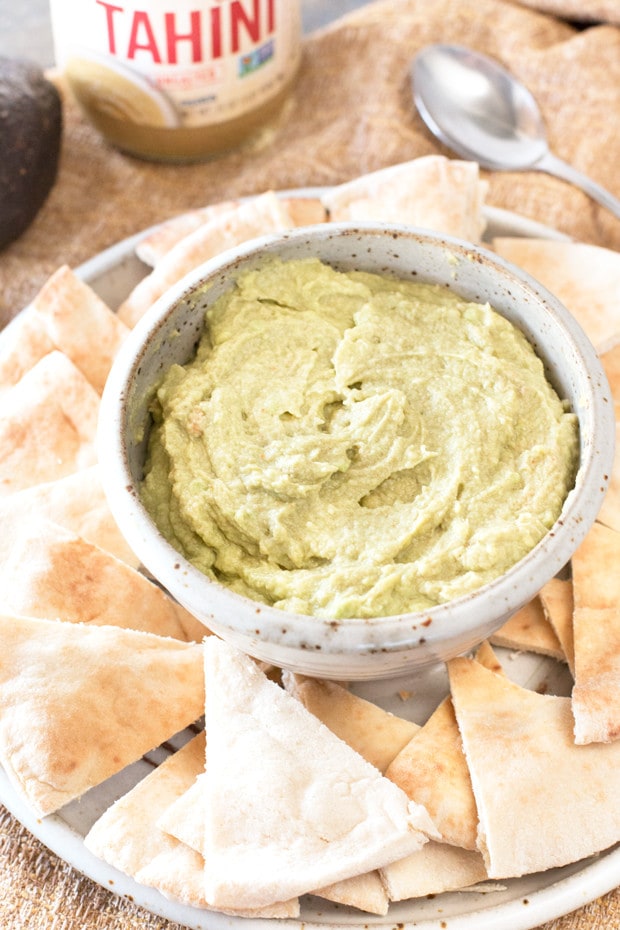 This Avocado Tahini Dip couldn't be easier to throw together. It's savory and packs a huge punch of flavor that you just don't get with hummus. You can serve it with pita, crudité, really anything you could think to try. Whether you're bringing it as an appetizer to a St. Patrick's party (hello green!) or simply snuggling up with it after a long day's work, you can't go wrong with this simple, straightforward recipe.
Plus you can use any leftovers as an unbelievable spread on any sandwich you can imagine. I highly recommend a grilled chicken breast sandwich on thick, chewy ciabatta with melted mozzarella and extra avocado on top. Because #avocadosforlife.