Black Pepper Goat Cheese Biscuits pack a little bit of spice, tang, and a whole lot of flaky layers. These buttery biscuits go well with any meal and make an even better midnight snack when slathered with extra creamy butter…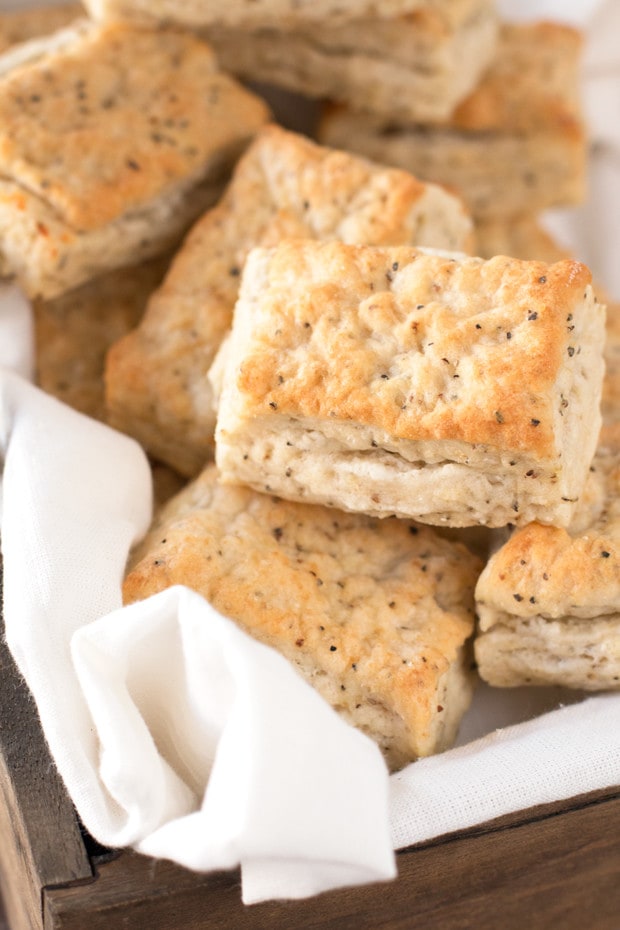 Once upon a time, there was a girl who loved bread so much she almost married it. Upon realizing that this marriage was a) complete impossible and b) a surefire way for her to go to the looney bin, she slathered her love in butter and devoured the carb-loaded soulmate instead…
And thus, an addiction to carbs became her newfound happiness as she ventured out on the quest to find the perfect biscuit.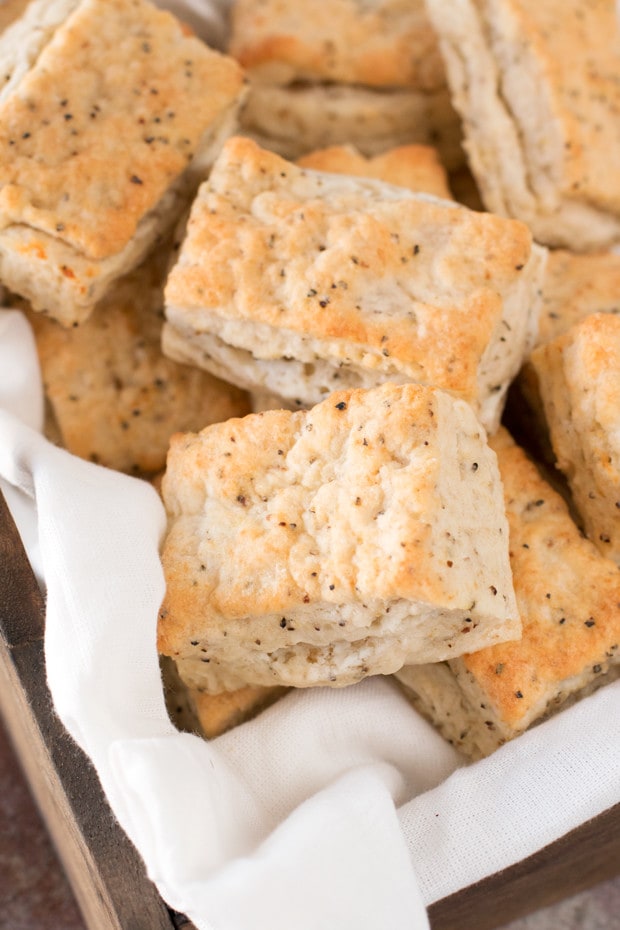 This is the perfect biscuit she sought to find, people. These buttery, flaky, peppery and cheese-loaded biscuits are the perfect biscuit. It has all the buttery flavor you love in a biscuit, but instead of leaving you at that, it rolls in a little spice and tang to really fire up those taste buds. I'm not gonna lie, I'm kind of addicted to these biscuits. They are great alongside any meal, but as a midnight snack or a vehicle for a mini-sandwich, they shine like the freakin' North Star.
I have no idea what's gotten into me this week. I feel like I sound slightly insane, just teetering on the edge of cray cray town. It's a lack of sleep and 4 straight days and nights of work. I. can't. hang.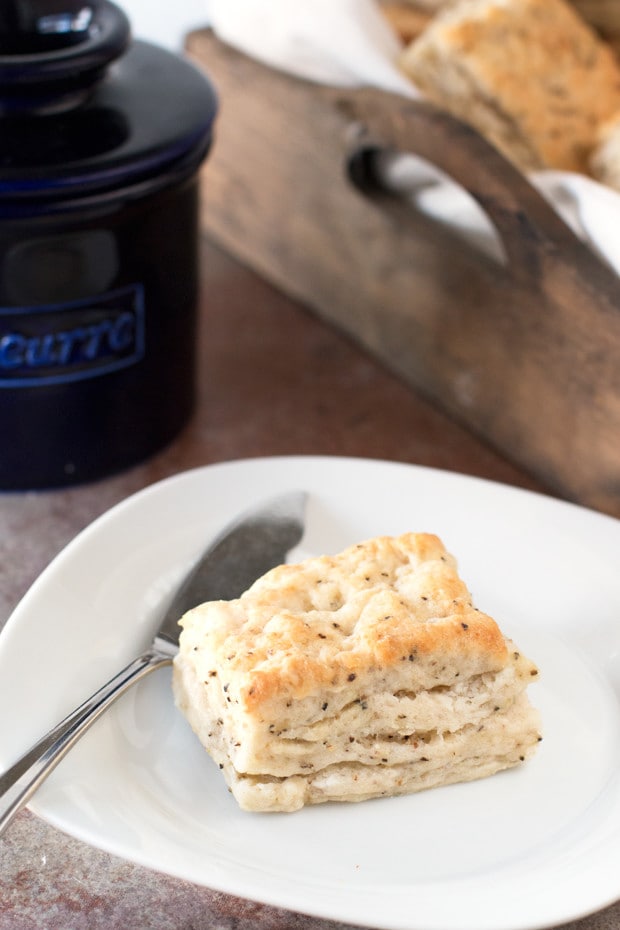 So I'll eat my stressed out, exhausted feelings, because that's what I do. It's what I'm good at. In fact, I thrive at it. I'm sure all next week will be spent punishing myself at the gym for the ridiculous amount of biscuits I've consumed this week, but it's worth every flaky, pillowy bite.
Bread for the win, once again.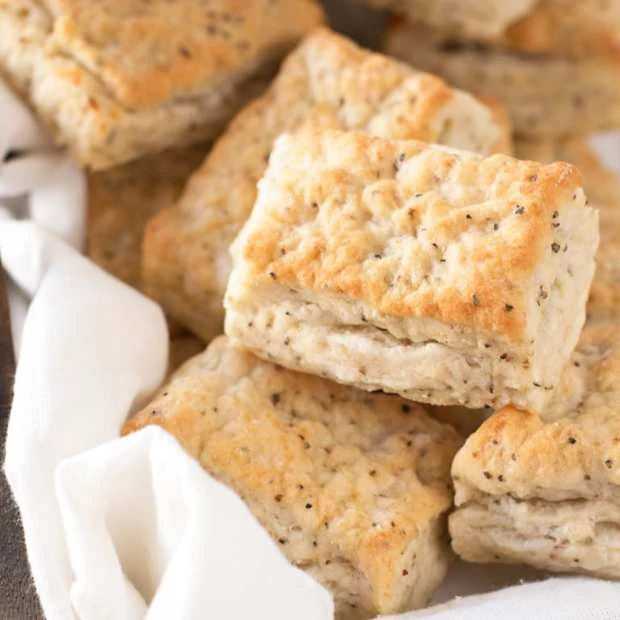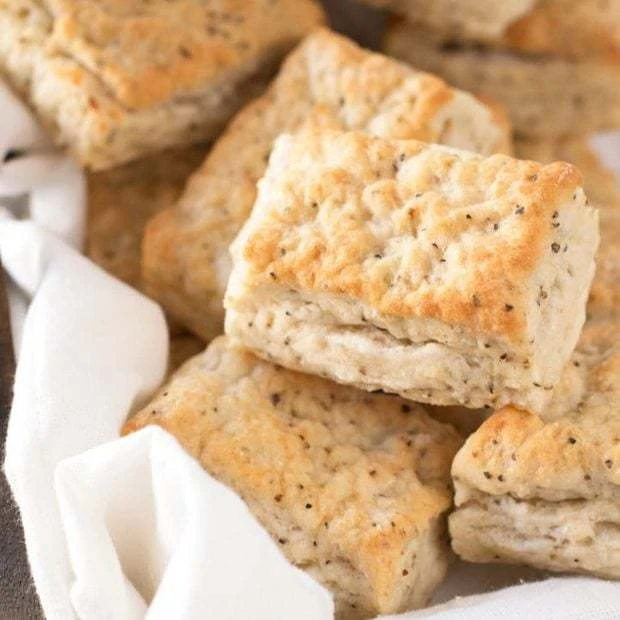 Black Pepper Goat Cheese Biscuits
A little spicy, a little tangy, and extra flaky, these biscuits are the perfect accompaniment for any meal or mid-afternoon snack.
Ingredients
2 cups all-purpose flour
2 tsp baking powder
1/2 tsp baking soda
1/2 tsp salt
4 tsp fresh black pepper
6 Tbsp cold, unsalted butter cut into 1/2" cubes
8 oz goat cheese, crumbled
3/4 cup buttermilk (at altitude you'll need a bit more!)
Instructions
Preheat oven to 450 degrees. Line a baking sheet with parchment paper and set aside.
In a large bowl, combine dry ingredients. Work in the putter with your fingers until lots of small chunks of butter are still left. Stir in 4 oz goat cheese. Add buttermilk little by little until the dough begins to come together and there is nothing dry left, knead a few times before forming a ball
Roll out on lightly floured surface until 1/2" thick. Sprinkle with 3 oz remaining goat cheese, then fold outer edges in to center so they are touching. Sprinkle rest of goat cheese on the long right side of the book, then fold the left side over the right, press down gently, then roll the rectangle out slightly, until half as thick as it was all folded up (1/2" thick wish). fold the length over and roll out into a 7x7" square approx 3/4" thick. Cut into square biscuits and place on parchment lined baking sheet.
Bake for 15 to 20 minutes until tops are golden brown. Cool slightly before eating.