Mini No-Bake Gingerbread Cheesecakes are ideal for an afternoon holiday sweet break with Starbucks. Taking note from a European tradition of afternoon coffee and cake, this is the little "treat yourself" moment you need to brighten up your week.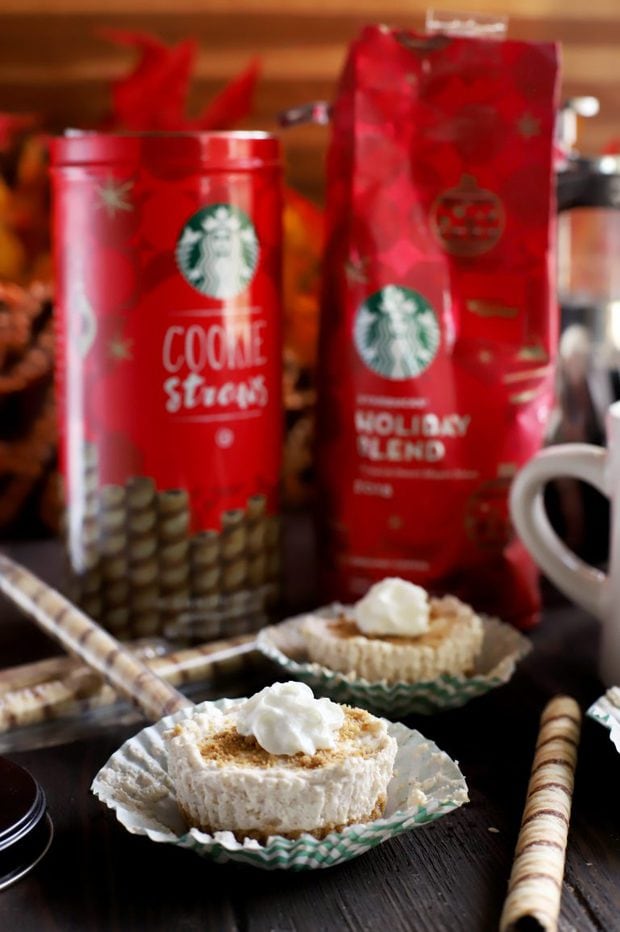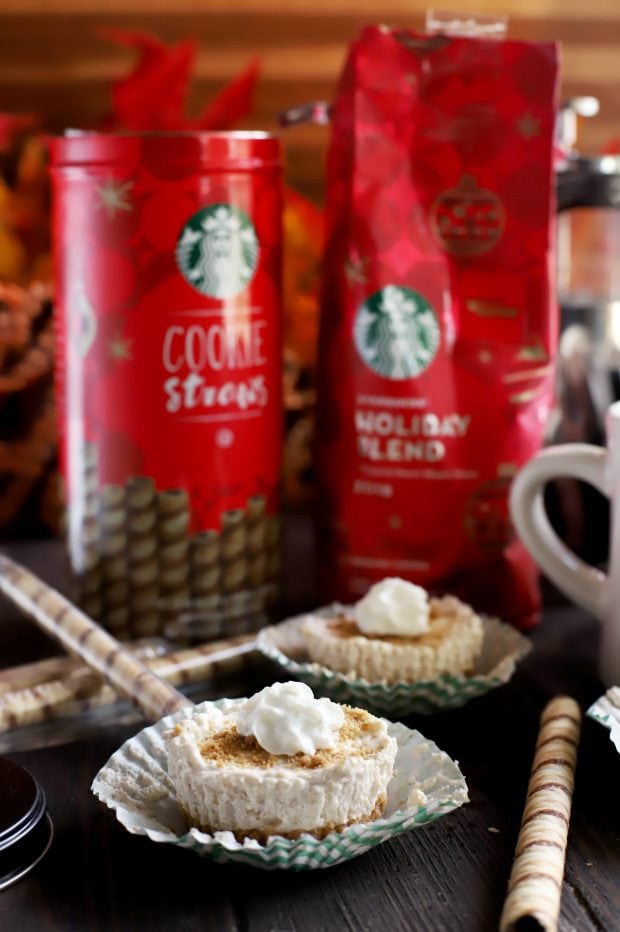 This post has been sponsored by Starbucks. All thoughts and opinions are my own.
If you need one thing this holiday season, it's Starbucks® Holiday Cookie Straws and Starbucks® Holiday Blend… and a coffee/cake afternoon break. I found these delicious holiday products at my local Kroger store (which is King Soopers for you Colorado peeps!). Check out the below to find the best place for you to pick up Starbucks Holiday Cookie Straws and Starbucks Holiday Blend!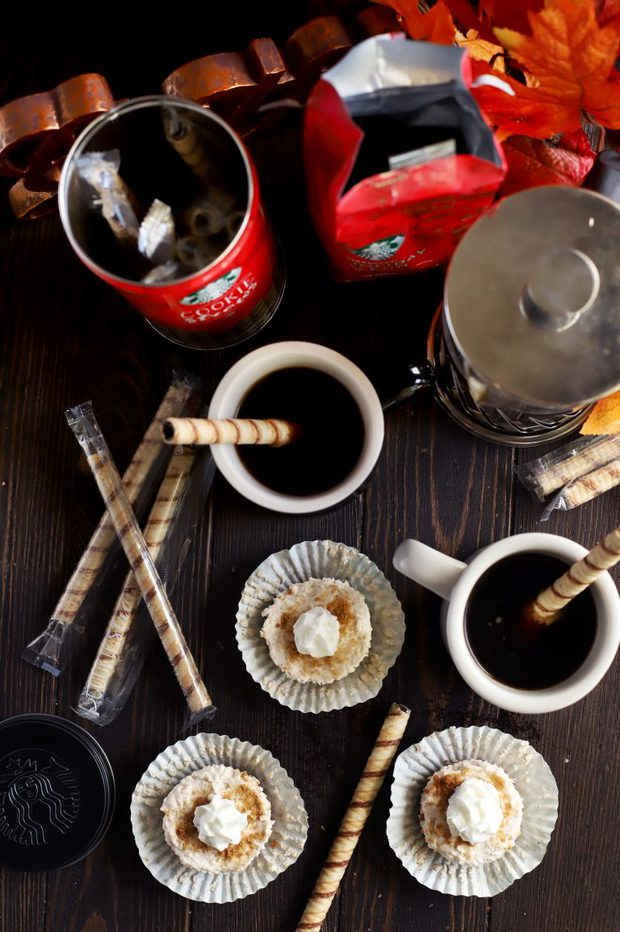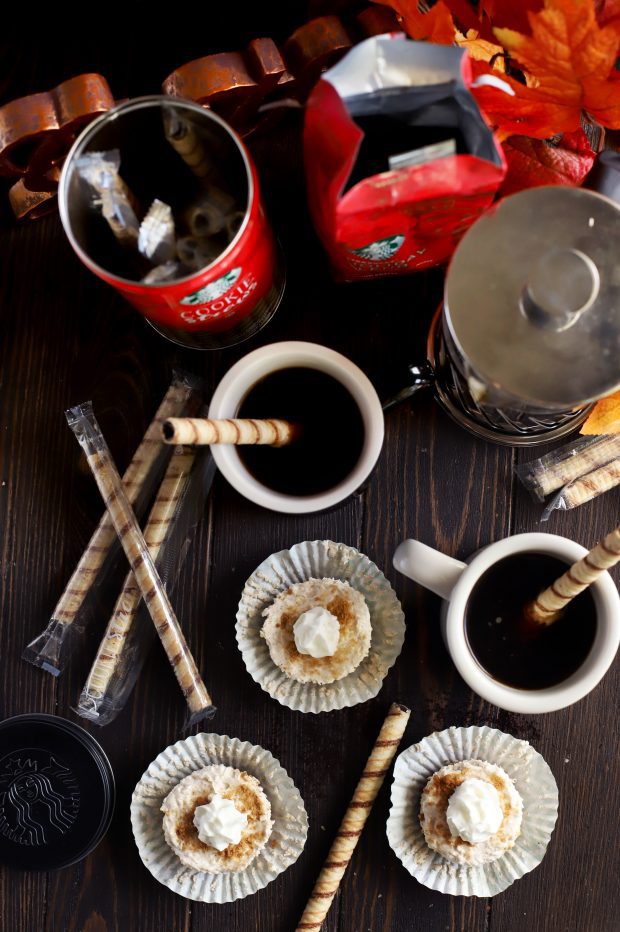 When I was visiting Switzerland, I learned about a time-honored tradition… the coffee and cake afternoon break. I mean, WHY is this not a thing here in the US? When I was there, the couple I was staying with would literally drop everything around 2 to 2:30pm to have "coffee and cake." Now, it wasn't always cake. Sometimes it would be cookies or a French pastry but no matter what, it included your preferred coffee drink and something sweet. I was told that this break was taken even in the offices in Switzerland, as a little respite from a hectic workday.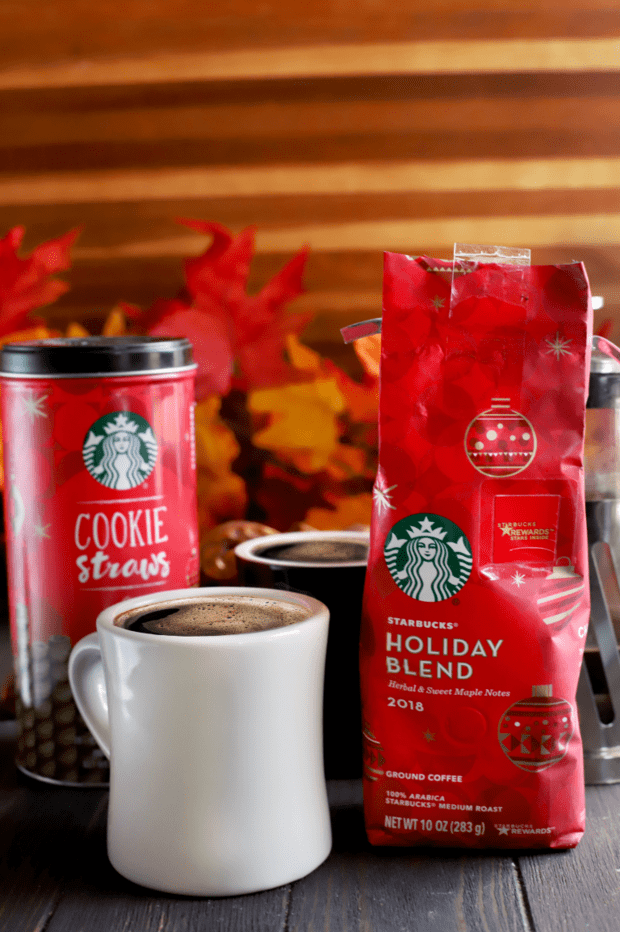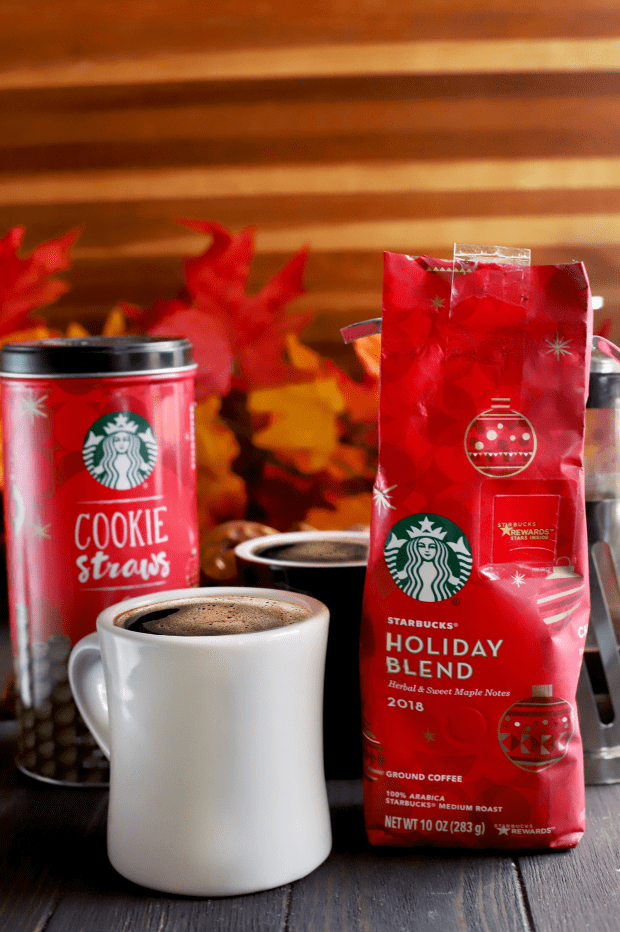 It was something to get them through to the end of the day and I have to say, I think it's the best idea in the world. What a simple idea to make each day a little sweeter, right? For all of you coffee enthusiasts out there, it's time to start incorporating this lovely European tradition into your everyday life.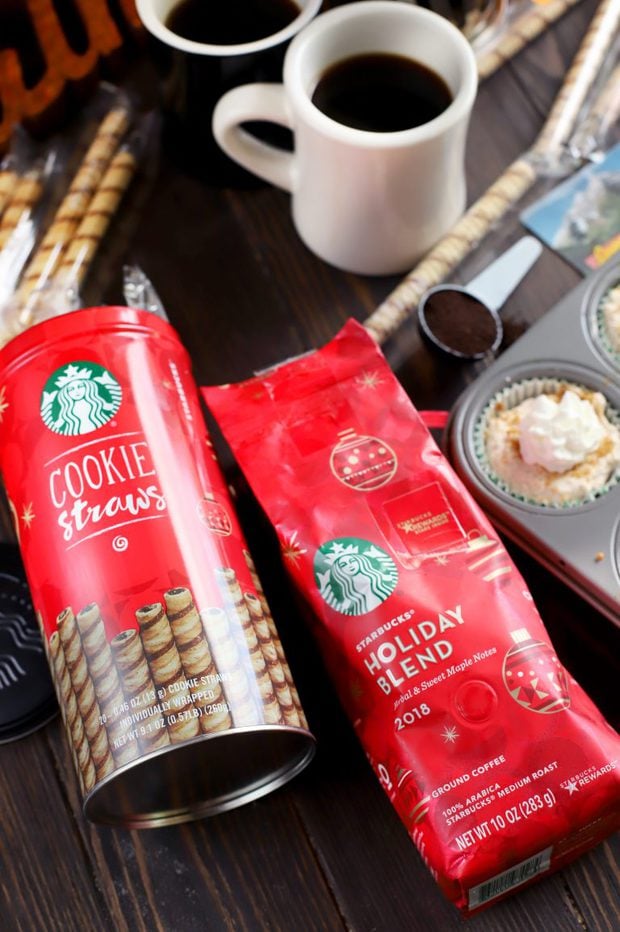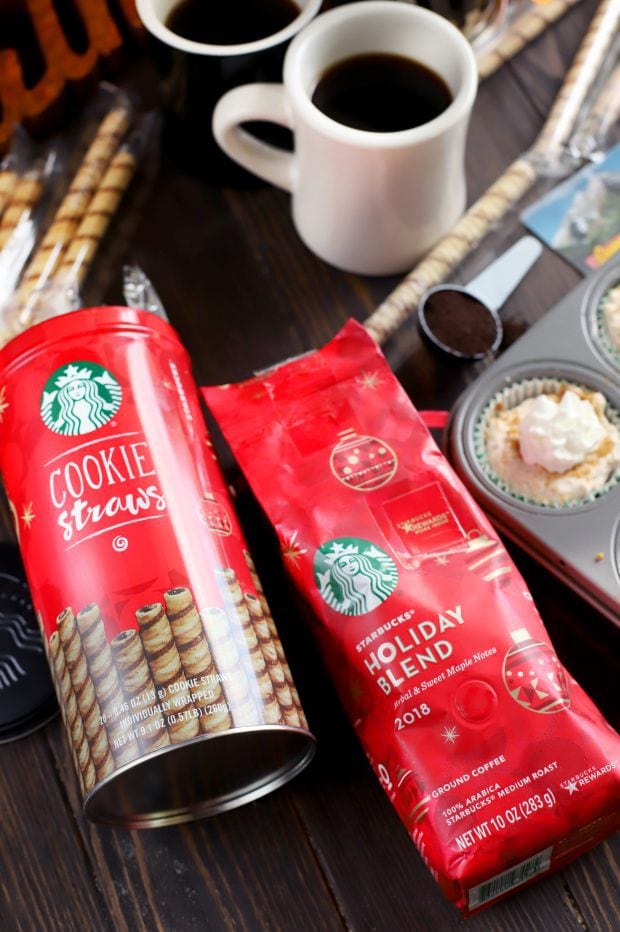 What is the easiest way to do this? With Starbucks Holiday Cookie Straws, Starbucks Holiday Blend, and mini no-bake gingerbread cheesecakes, of course. 
These holiday flavors are available for a limited time only! So go buy yours now while they're still in stock.
I believe in embracing those little moments that make life sweet, so I have decided that this is going to be my new trend every single day.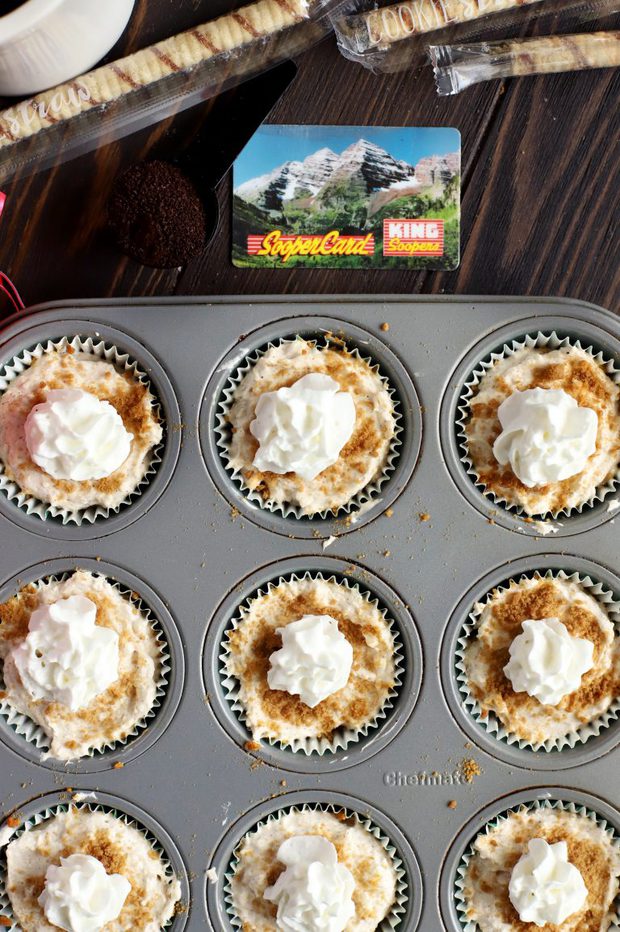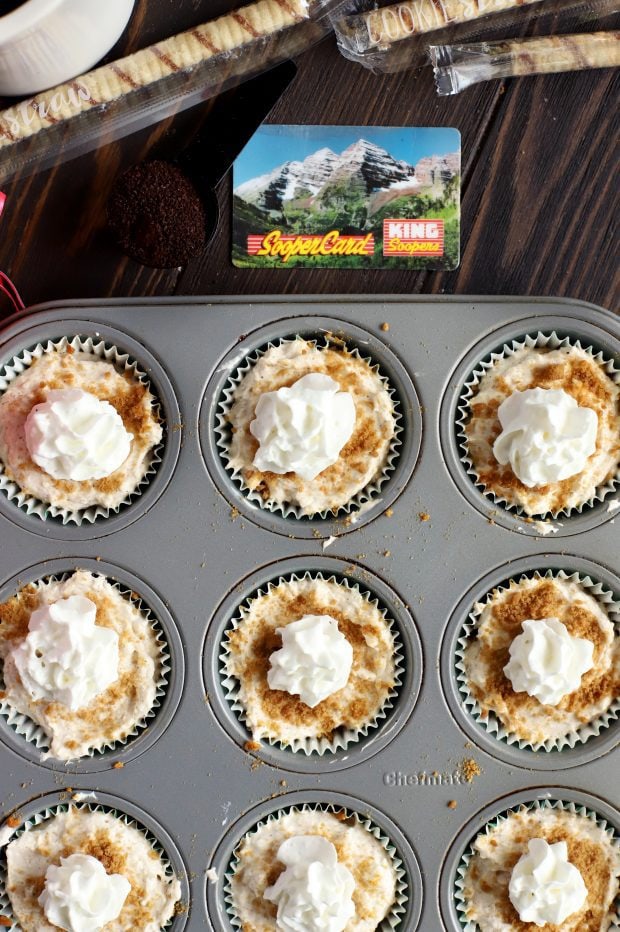 To start, get your afternoon coffee fix with Starbucks Holiday Blend. I personally prefer a French press (make sure you have a good one!) to make my coffee, but you can also use a coffee maker OR grab this blend in K-Cup® pods. This particular blend is layered with herbal and maple notes, making it ideal for this time of year. That's why it pairs so well with Starbucks Holiday Cookie Straws. They are sweet and chocolaty, making them ideal for stirring in your coffee.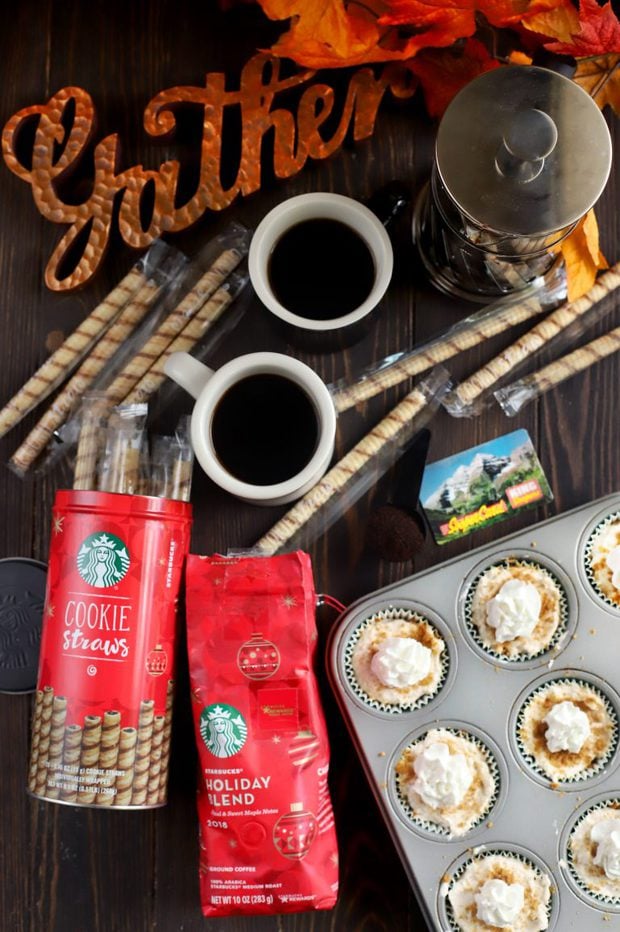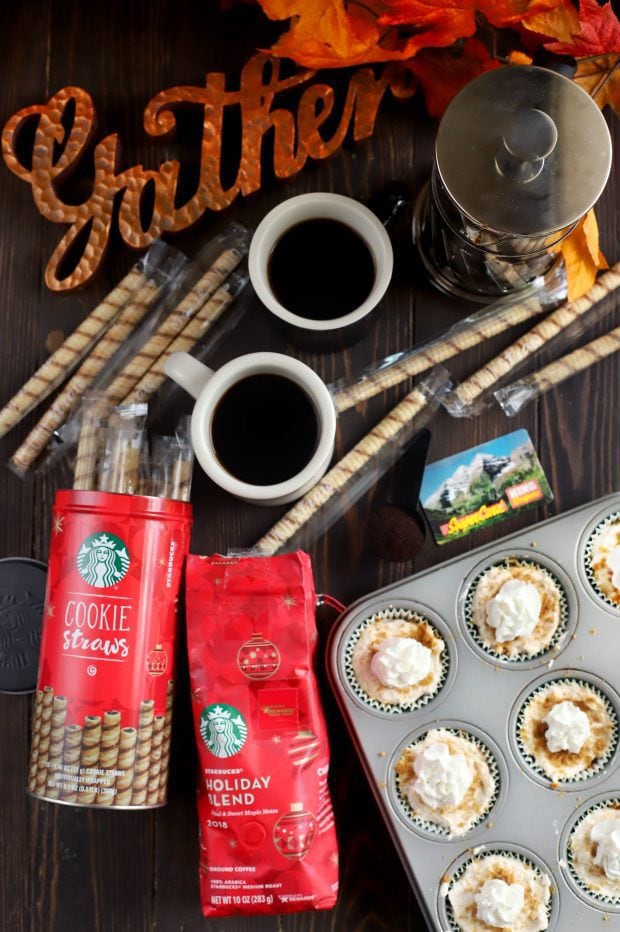 Then, you pair it all with a mini no-bake gingerbread cheesecake. With a gingersnap crust, gingerbread spiced cheesecake filling, and a little dollop of whipped cream, it's the best mix of holiday flavors to bring the season to life. You can pick up all the ingredients and Starbucks products you need at your local Kroger store! For me, it's all about King Soopers and their Clicklist (because I am lazy and don't want to grocery shop myself… HA). It's life changing and if you have a local King Soopers, you definitely need to try it.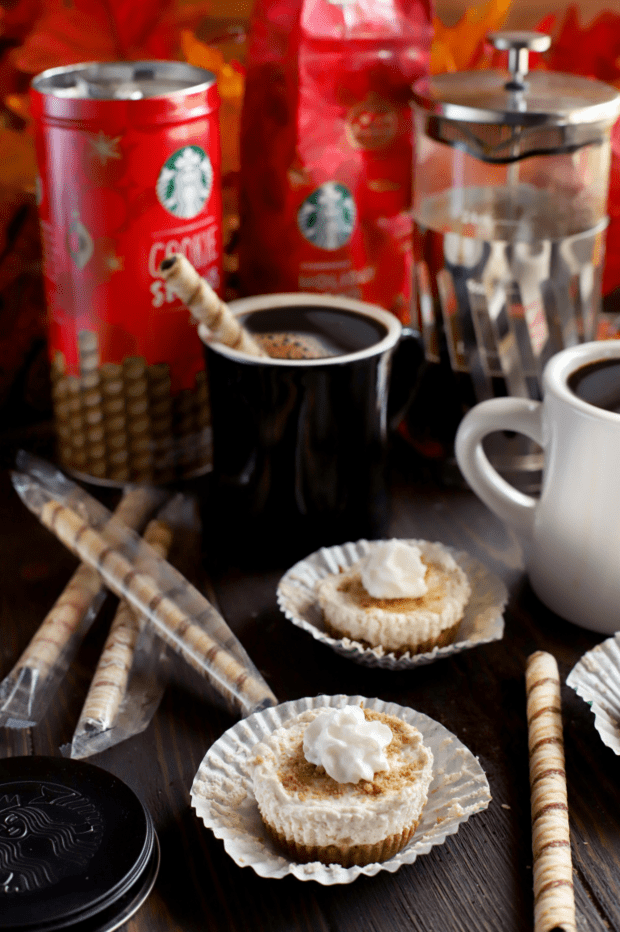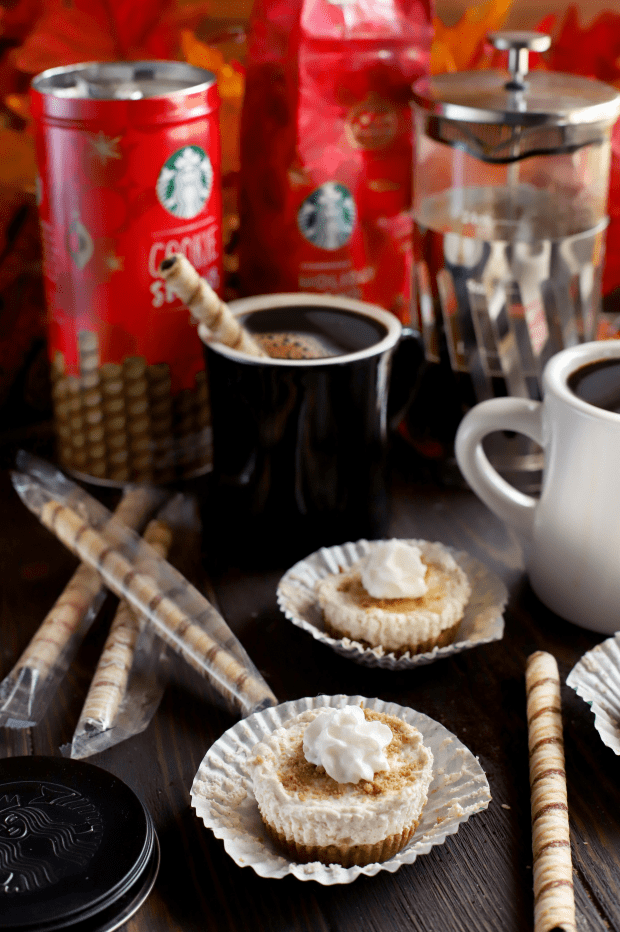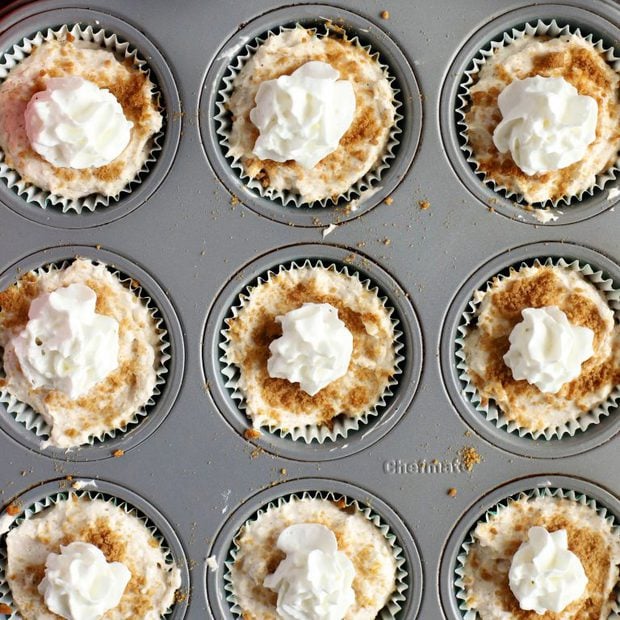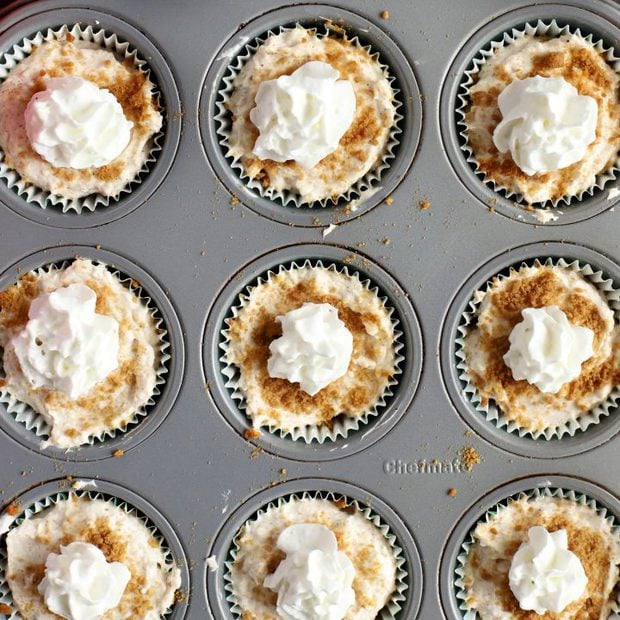 Mini No-Bake Gingerbread Cheesecakes
Yield:
Makes 24 cheesecakes
Total Time:
4 hours
15 minutes
Gingerbread flavored cheesecake with ginger snap crust makes each of these mini no-bake treats the ideal dessert for the holidays!
Ingredients
Crust:
1 1/2 cups gingersnap cookie crumbs + additional for topping
1/3 cup brown sugar
6 Tbsp unsalted butter, melted
Filling:
1 1/2 cups heavy cream
1 tsp ground ginger
1 tsp ground cinnamon
1/2 tsp ground nutmeg
1/4 tsp ground cloves
1/2 tsp vanilla extract
12 oz cream cheese, room temperature
2 Tbsp granulated sugar
Garnish: whipped cream, crumbled gingersnap cookies
Instructions
Line 2 cupcake tins with cupcake liners.
In a medium bowl, stir together crust ingredients. Press 1 to 2 Tbsp of the crust mixture into cupcake liners and chill for 2 hours.
In a large bowl, beat together heavy cream, ground ginger, ground cinnamon, ground nutmeg, ground cloves, and vanilla until stiff peaks form. Add in the cream cheese and sugar, beating until completely combined.
Pour mixture into the prepared pie-crusts, smoothing over the top with a rubber spatula. Sprinkle with additional gingersnap cookie crumbs.
Cover and refrigerate at least 2 hours before serving.
Cheesecakes can be made up to 2 days in advance. Simply keep them covered and refrigerated. Serve with Starbuck Holiday Blend coffee and cookie straws!