Avocado Goat Cheese Crostini
Avocado Goat Cheese Crostini are how I get fancy with avocados! The goat cheese and fresh cherry tomatoes are the bright and acidic accents the humble avocado needs to take your appetizer game to the next level.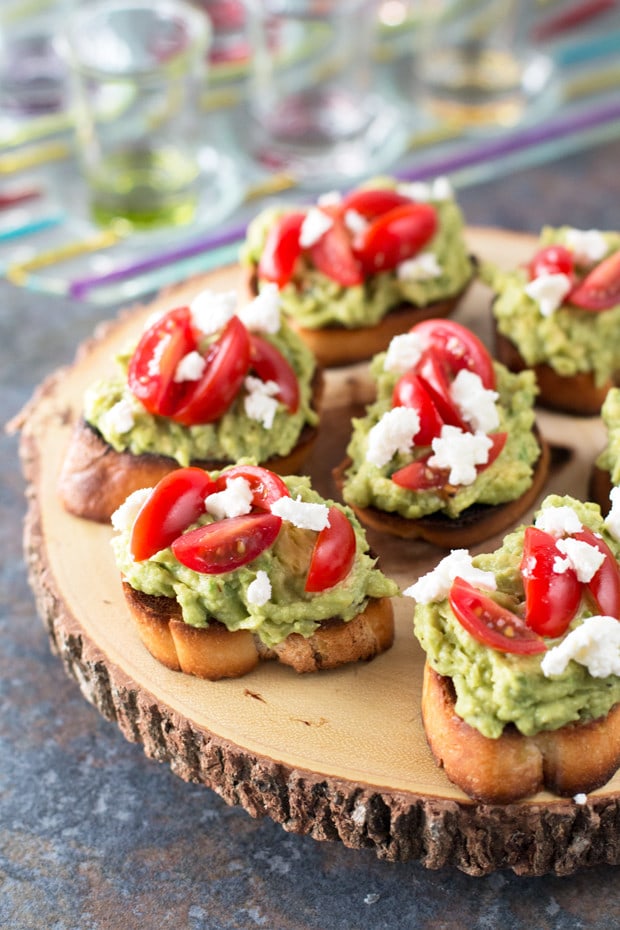 Let's continue rocking the appetizer game, shall we? At the end of last week I brought you some killer egg rolls, but I couldn't leave you with just those, especially now that the Broncos are in the SUPER BOWL. BOOM.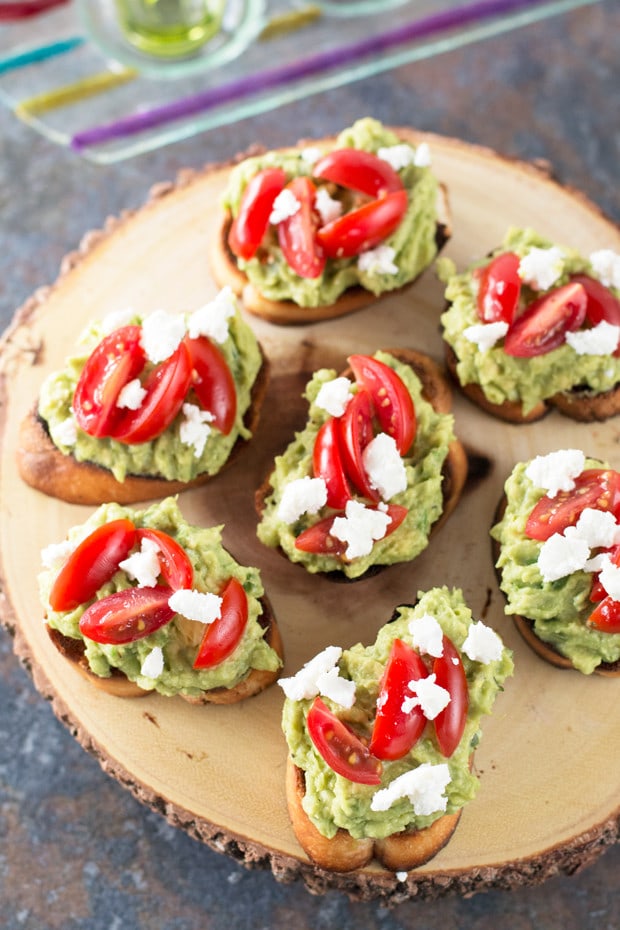 I'm known as somewhat of the party guru in the circles I run in. Though I usually peg myself as an introvert, when I'm in my element (i.e. anything related to food), I become this social butterfly. Thus I have a crazy need to always be feeding people.
It's a very real possibility that I start to annoy people with my constant desire to fill their bellies, but then they taste something like these avocado goat cheese crostini. The silence that comes when everyone's eating and enjoying their food is the best sound EVER.
Instead of only sticking with fried food for the Super Bowl (and for Food Fanatic), I am opting for something a little outside the norm to add to the spread. Avocado goat cheese crostini are where's it at for me this party season. The recipe is ridiculously simple, but the flavors are creamy, spicy and powerful. Even as I was setting up the photo shoot for these, I couldn't resist stuffing one or two (ok, maybe three) in my face before getting down to business.
There's no denying these crostini are a huge crowd pleaser and when they take less than 15 minutes to make, it's tough to find a reason NOT to make them for your next gathering.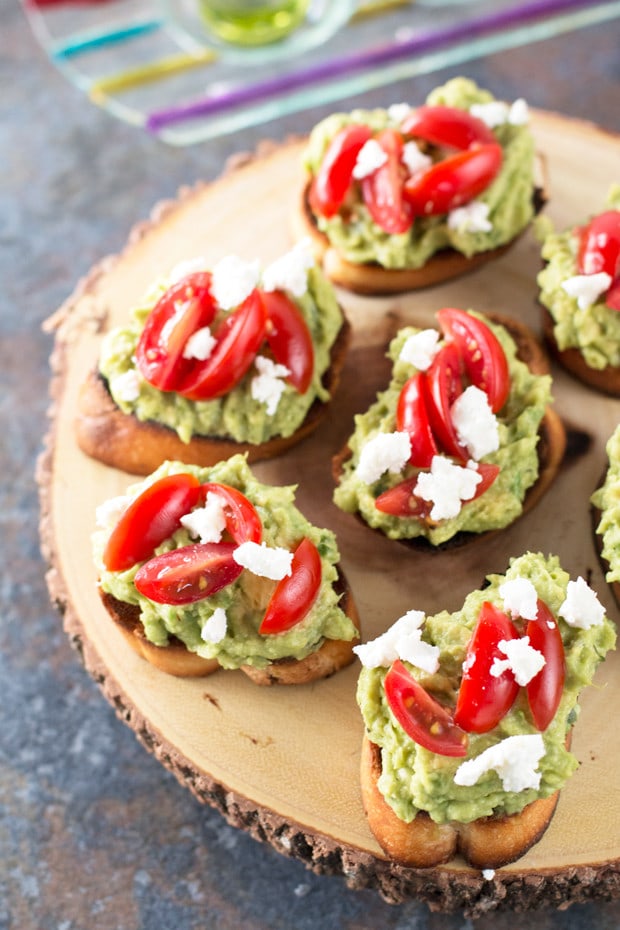 I'm not gonna lie, I can hardly wait for the Super Bowl to roll around so the next two weeks are going to be pure torture. To soothe my impatience, I'll just be over here snacking on these avocado goat cheese crostini. Like a boss.
Pin this Avocado Goat Cheese Crostini recipe for later!