BLAT Blue Cheese Crostini are a fun take on the classic sandwich, given a little extra flavor with the blue cheese crumbled on top. It's a simple appetizer that's perfect for picnic!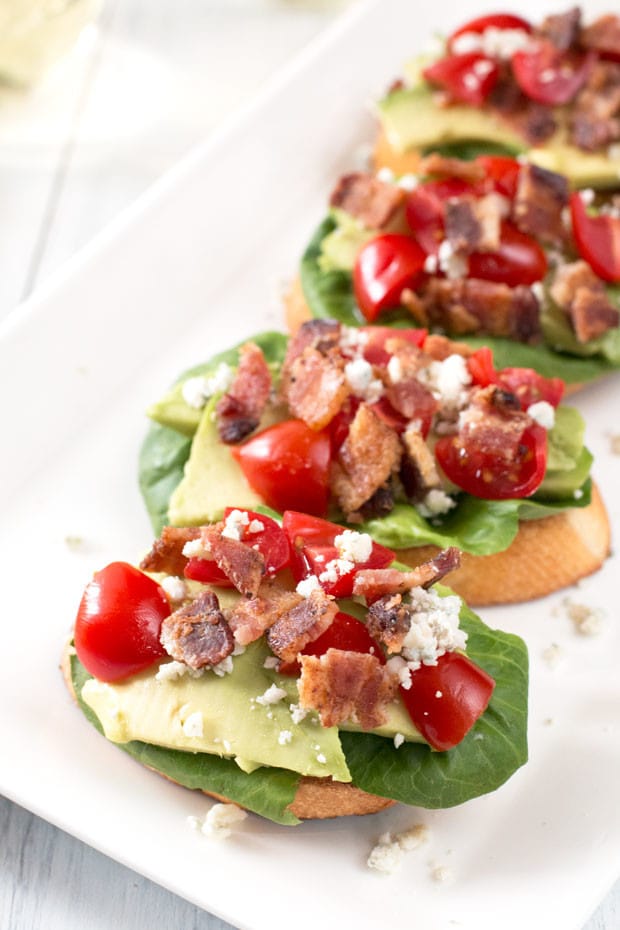 I only have a few really simple and fun appetizers in my back pocket and this is one of them. I might be a little OCD in my need to be prepared, but I swear, it's limited specifically to food. What can I say? I'm one of those people who always likes to know where my next meal in coming from.
Sidenote: what is with these drink dates that last hours and don't include food? If you are asking me to grab a drink at 6:30 and want to hangout until 9, there better be some freakin' food. Who doesn't eat dinner?! WRONG. Just. WRONG. *end rant*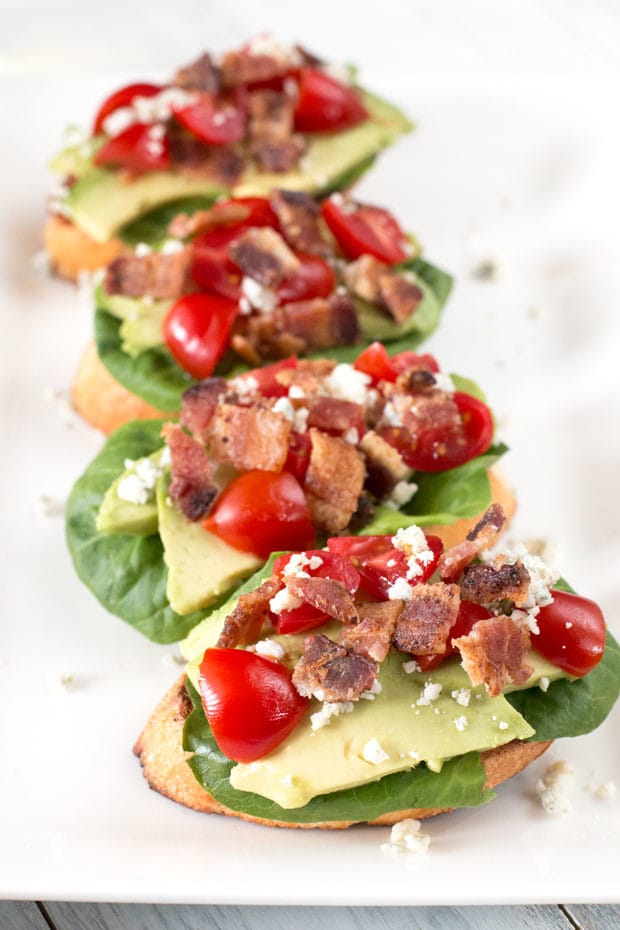 ANYWAYS as the weather gets warmer and the parks become flooded with people, the impromptu picnics start revving up.
Generally with my friends, picnics are a last minute thing and it's always a scramble to get everything together. I think I might start implementing a new game where the last one to arrive has to treat everyone to a round of beer. So there's the real motivation to not spend hours trolling the store aisles… You know, aside from stuffing our faces with delicious food. But I digress…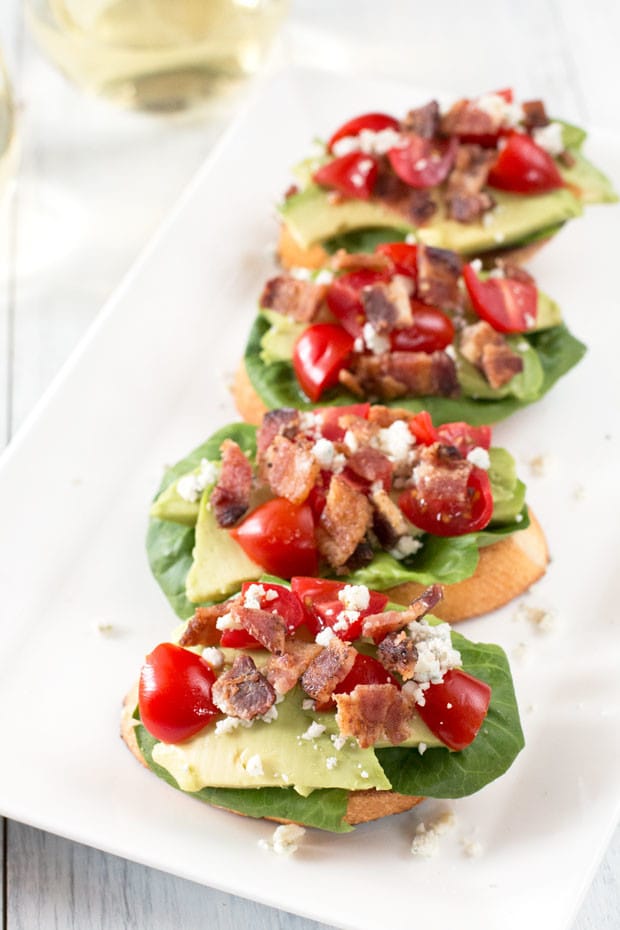 Picnics are the main reason I like to keep a few quick recipes in my back pocket I can assemble in minutes. It's a quick stop at the store, a little slicing and chopping, then presto! A fresh, healthy appetizer that'll hold you crew over and also break up all the hamburgers and hot dogs we're so used to devouring. These BLAT blue cheese crostini are just the ticket to a winning appetizer your friends and family will happily snatch up while waiting for the main event.
There's nothing like a little play on a childhood favorite meal to get even grown adults clambering for a taste.
Plus you get to feel a little fancy at your picnic. And who doesn't want to get in on some of that action?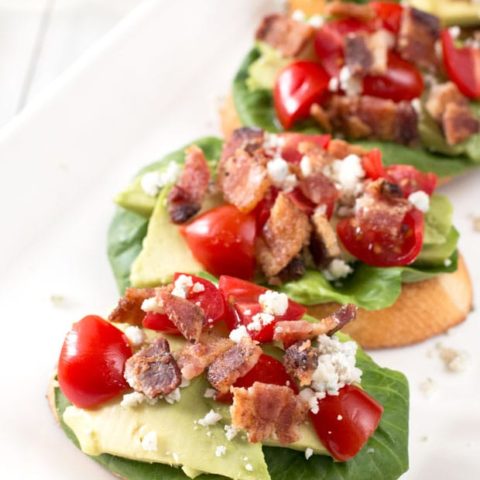 BLAT Blue Cheese Crostini
The best bites for a summer party!
Ingredients
1 French Baguette, Cut into 1-inch thick slices
1/4 head Lettuce, Chopped
1 Avocado, Thinly sliced
Salt and Pepper
1/2 cup Quartered Cherry Tomatoes
5 slices Cooked Bacon, Chopped
1/4 cup Crumbled Blue Cheese
Instructions
Place slices of French bread on a baking sheet in an even layer. Toast under the broiler set to low until golden brown. Flip the slices over and toast again until golden brown.
To assemble the crostini, add a layer of lettuce to the slices of bread.
Top with slices of avocado and season lightly with salt and pepper.
Finally, top with cherry tomatoes, bacon and blue cheese.
Serve.
Recommended Products
As an Amazon Associate and member of other affiliate programs, I earn from qualifying purchases.