A Maple Bacon Manhattan is how real women (and men) do cocktail hour. A thick sliced of maple-candied bacon on top of a sinful maple manhattan is the stuff dreams are made of, and if they aren't, you're having the wrong dreams. Obviously.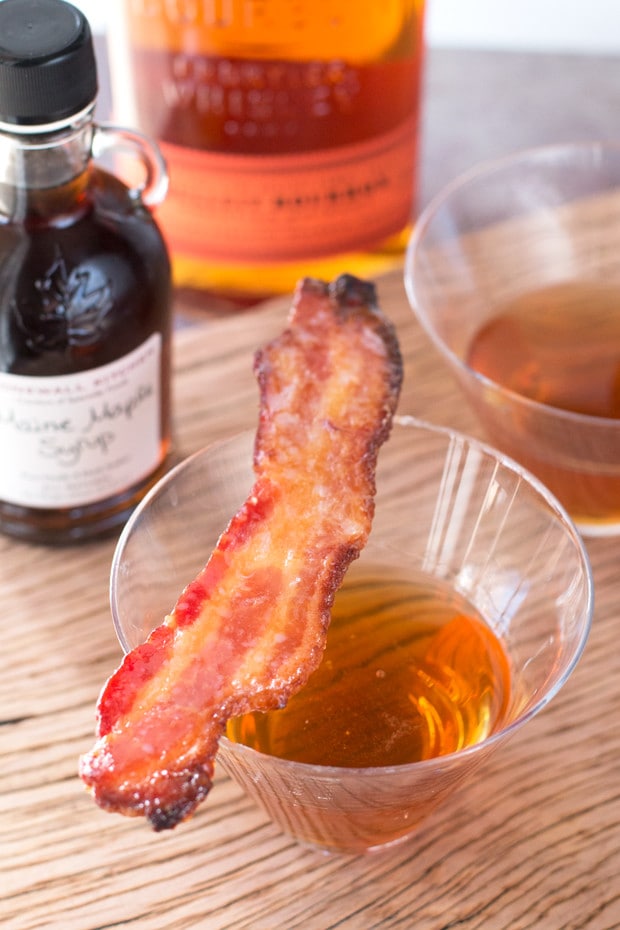 Remember that man candy (aka bacon) manhattan I was gushing about back on this Wednesday Slice some time back? Well I may have had it a few more times since then and after spending way too much money going out, I thought it was about time I replicated that bad boy at home.
Why go out in the cold when I could stay home with my very own candied bacon, strong cocktail and a little bit o' Netflix action?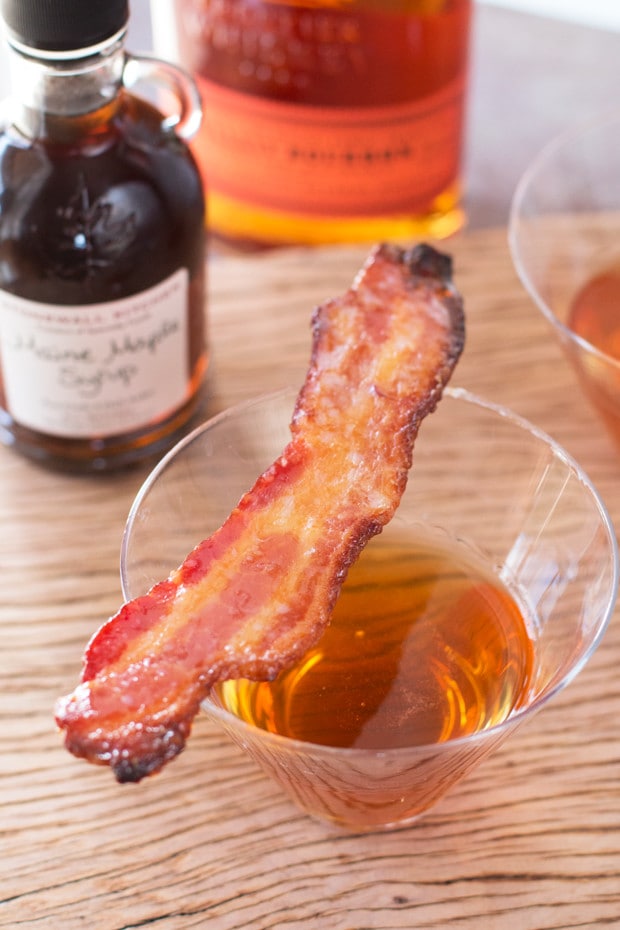 That makes me sounds like a lonely old spinster doesn't it…? I swear I go out. I do things. I have a life. I go on tragically horrible dates (one of which I took to get a Man Candy Manhattan and I'm pretty sure he almost fell in love with me in that moment. Too bad he was just a wee bit off… Or possibly a drug dealer. It was one of the two, I'm 100% sure.).
So I think I'm entitled to a killer maple bacon manhattan in the comfort of my own home when I just can't even some nights.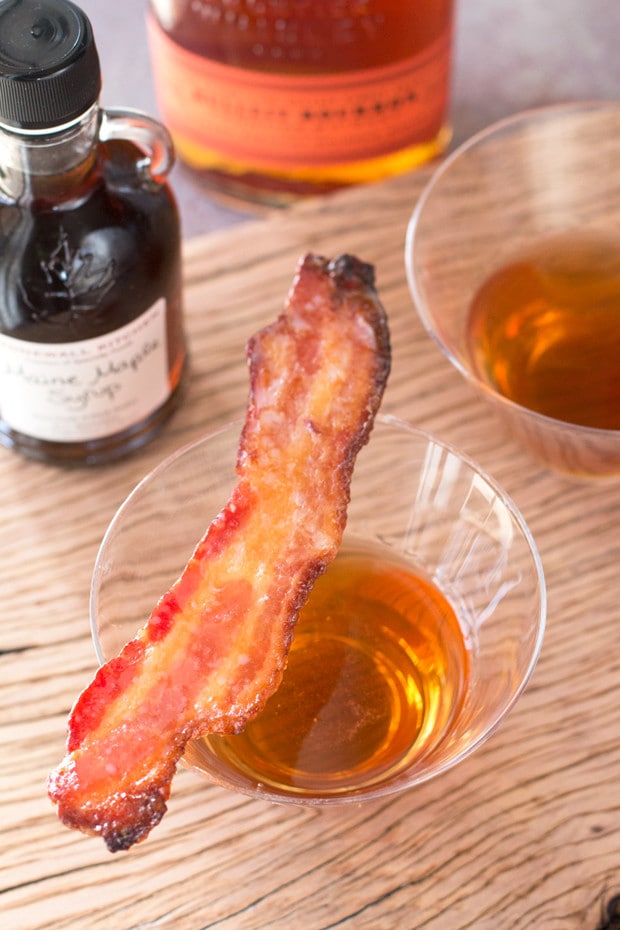 Plus, bacon is protein, so really I'm doing my body a favor by stuffing my face with a few slices immediately following an intense workout. Right?
Seriously though, this is how cocktail hour is meant to be people. A stiff drink, with just the right hint of maple sweetness, topped with a lacquered, candied thick slice of bacon. A sip, a bite, a sip, a bite.
GAH, on cloud nine over here. Join me, won't you?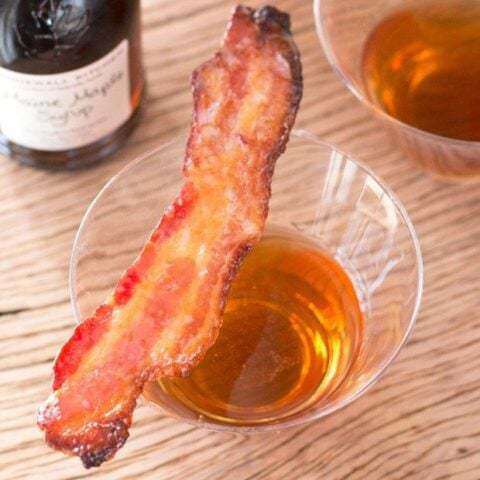 Maple Bacon Manhattan
Yield:
2 cocktails + maple candied bacon
A thick slice of candied bacon is the perfect accompaniment for this classic maple manhattan.
Ingredients
Maple Candied Bacon
2 slices thick-cut bacon
1 Tbsp pure maple syrup (get the good stuff)
Maple Manhattan
2 oz rye whiskey
1/2 oz sweet vermouth
1/2 oz pure maple syrup
1 dash angostura bitters
Instructions
Preheat oven to 425 degrees. line a rimmed baking sheet and set rack inside, lay bacon flat. Spoon over half over the syrup on the bacon, bake 10-12 minutes, baste and bake another 5 to 10 minutes until just crisp. Let bacon rest out of the oven for 10 minutes before serving with the manhattan.
To make the manhattan, fill a large glass with ice and add all ingredients. Stir to combine and strain into serving glass. Garnish with maple candied bacon.
Pin this Maple Bacon Manhattan recipe for later!