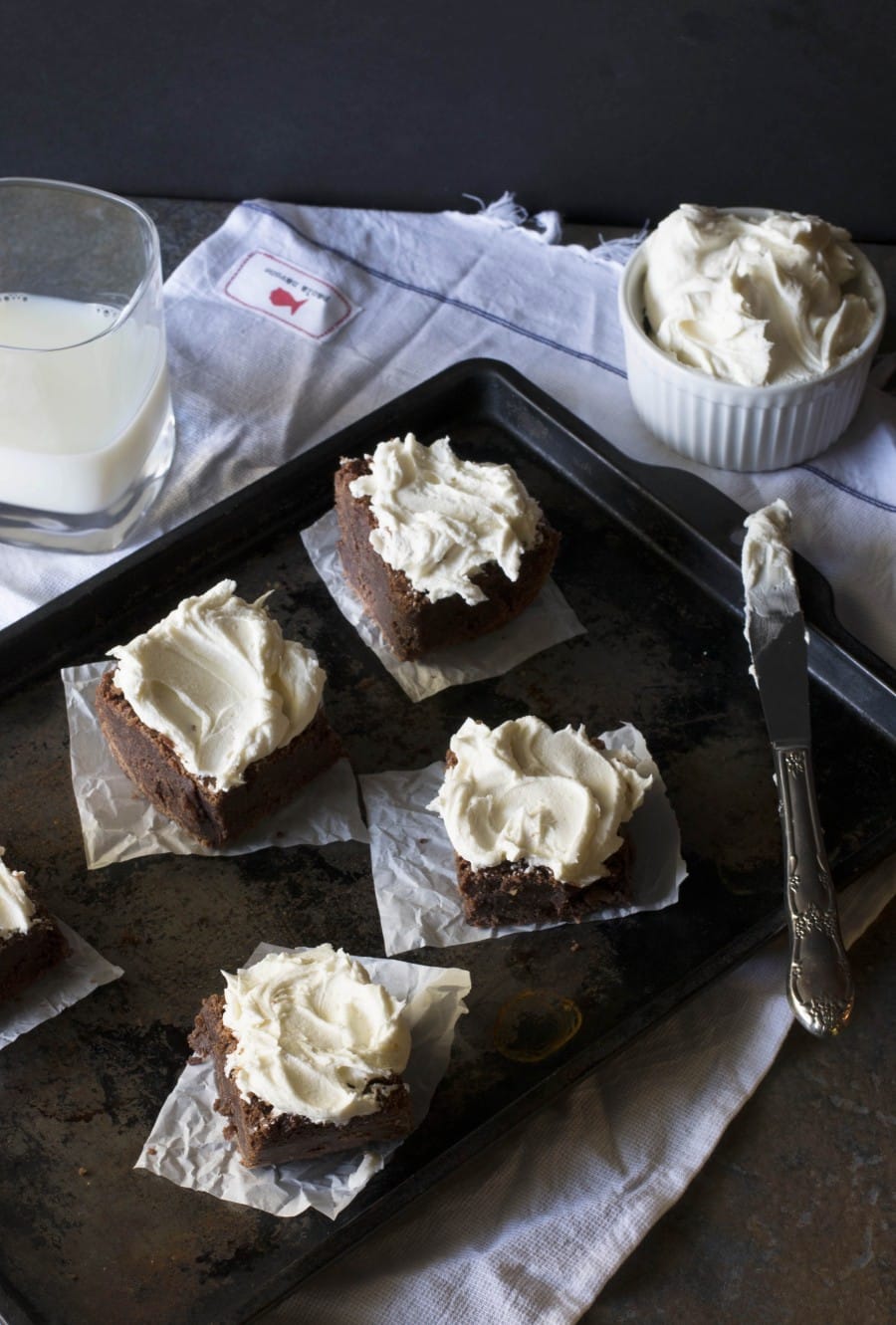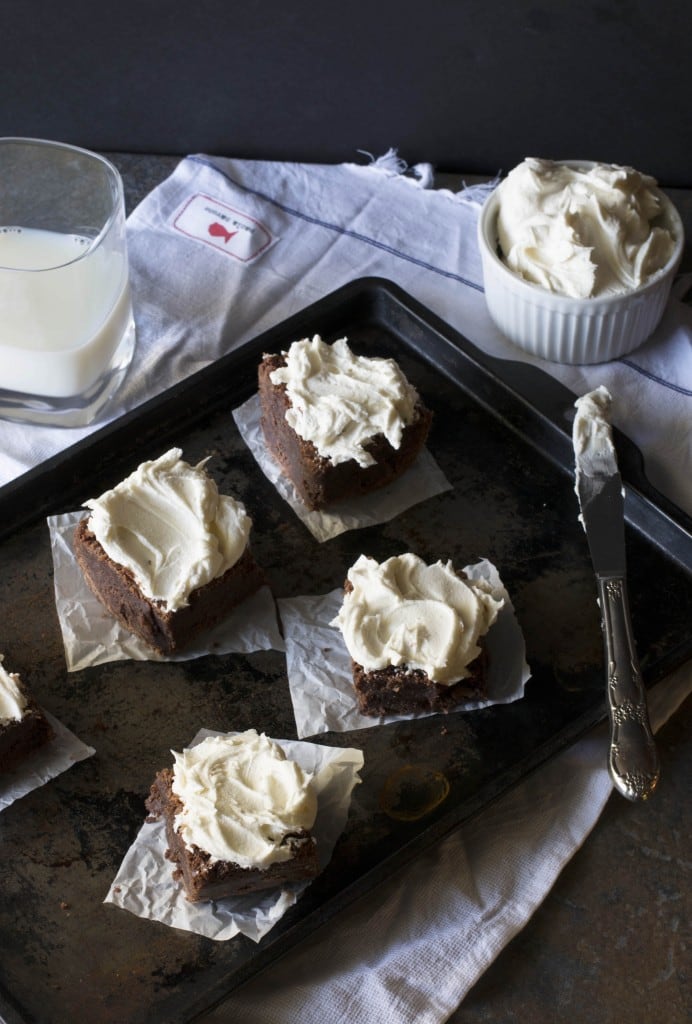 Sooooo I might have been severely craving chocolate when I decided to stuff as much chocolate as possible into a brownie.
But you'll thank me because these are the most chocolate-packed, indulgent brownies you'll ever have… They are gooey and moist (and actually stay that way for a few days!) and knock the socks off anyone who tries them.
An amazing brownie is something I rarely remember to reward myself with. I suppose I've always been a cookie-girl at heart, but there's something about a rich, melt-in-your-mouth brownie that makes the world turn right-side up again after everything has gone wonky.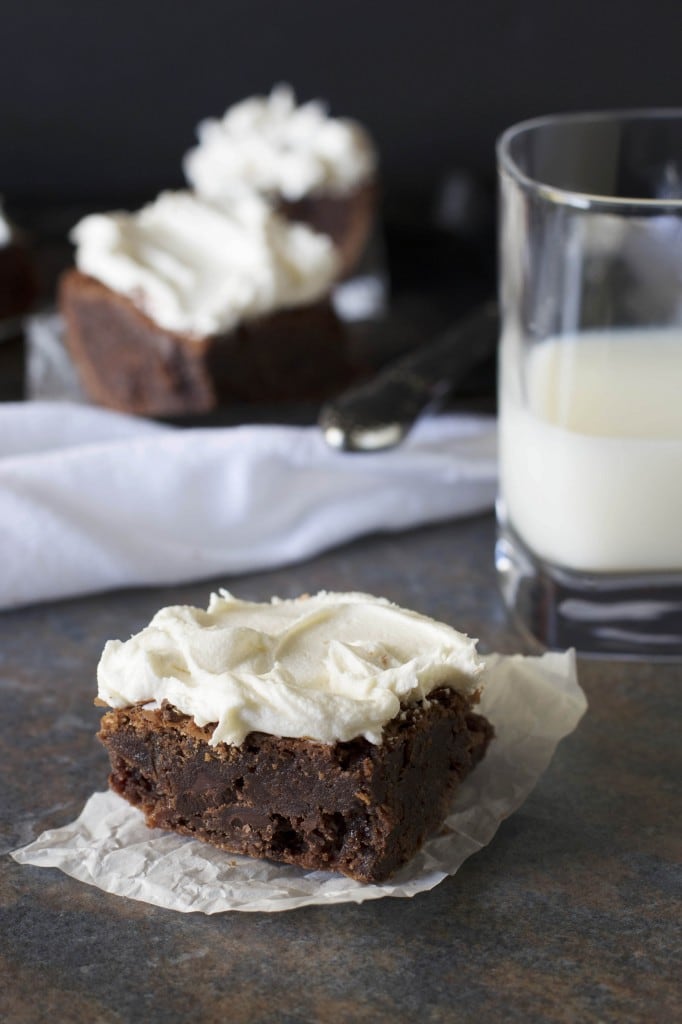 Is anyone else excited for fall to roll around? The weather here is already starting to get crazy so I know fall is just around the corner. I have a feeling Denver won't see a very long fall season and the winter snow will be rolling in sooner than we'd all like, but this year, I am kind of ready for it! All I want to do is curl up in a blanket with my favorite book, a giant glass of milk, and a giant one of these brownies. Sounds like the perfect day, doesn't it?
Oh yesssss…..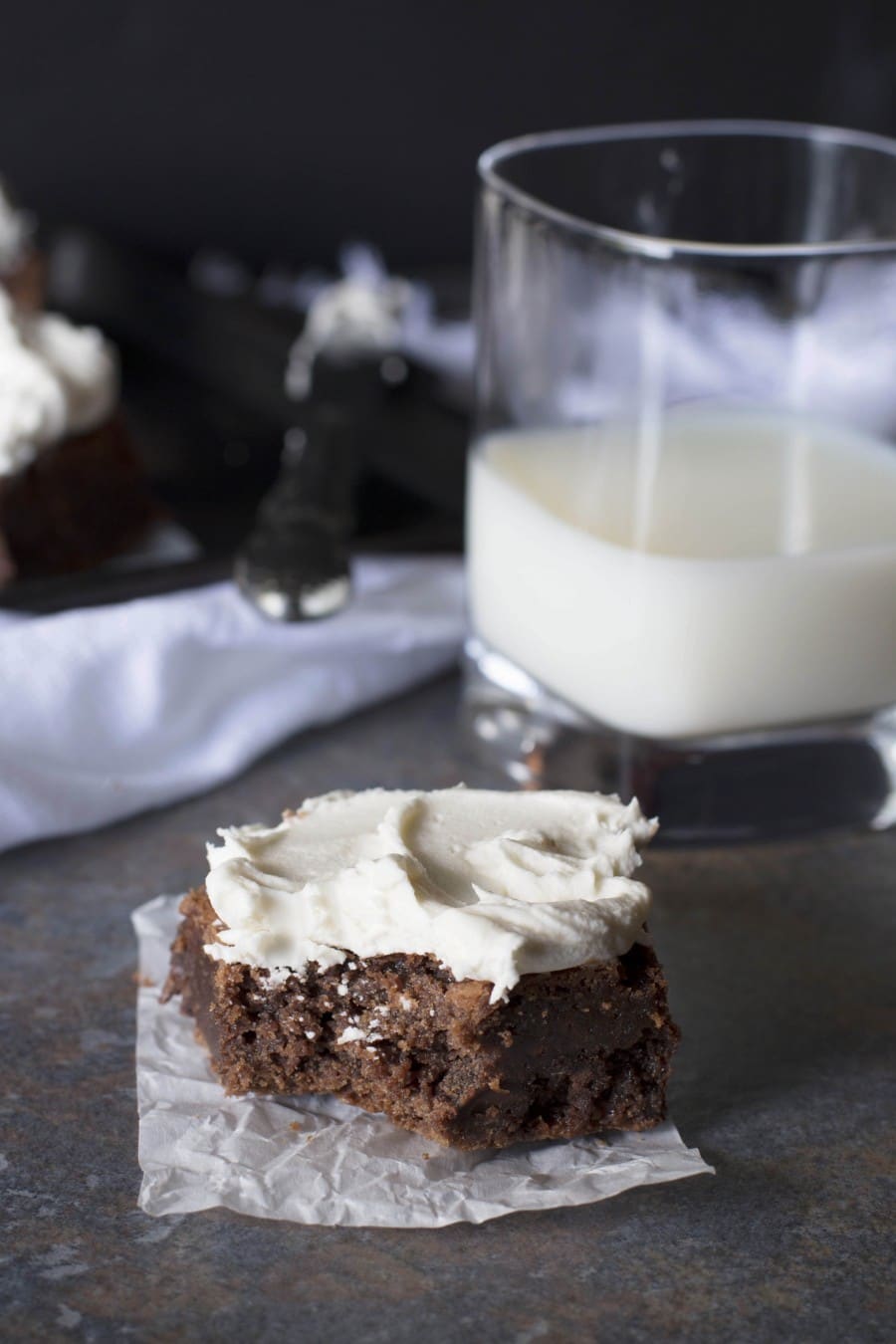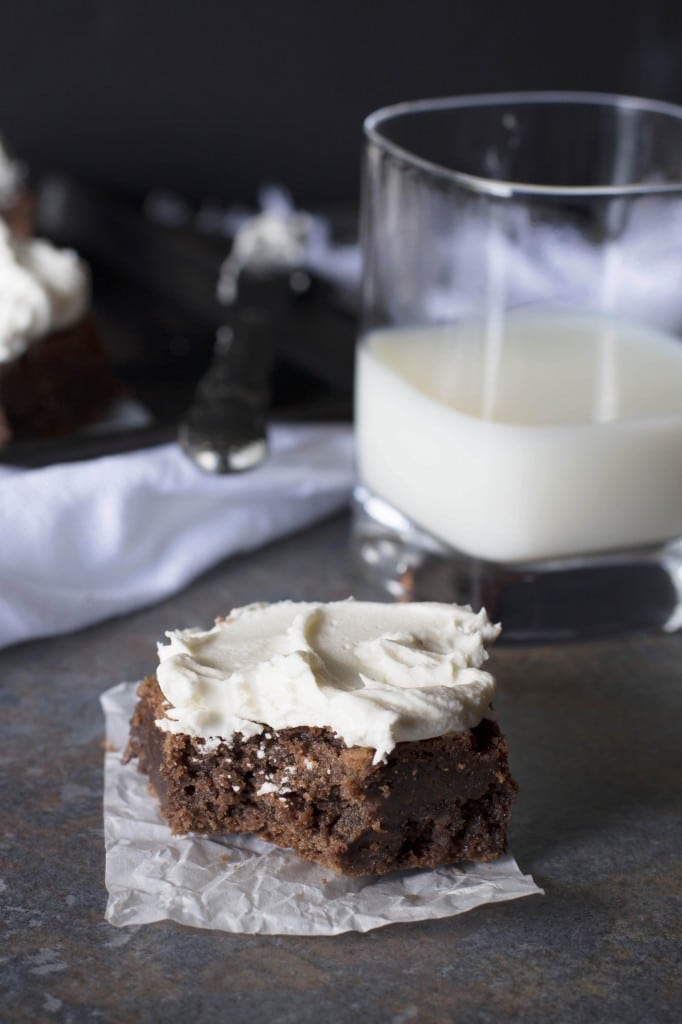 Dig in and melt away in this pan of chocolate heaven. 🙂
If you love brownies and peanut butter, these reeses cheesecake brownies are SO insanely good too.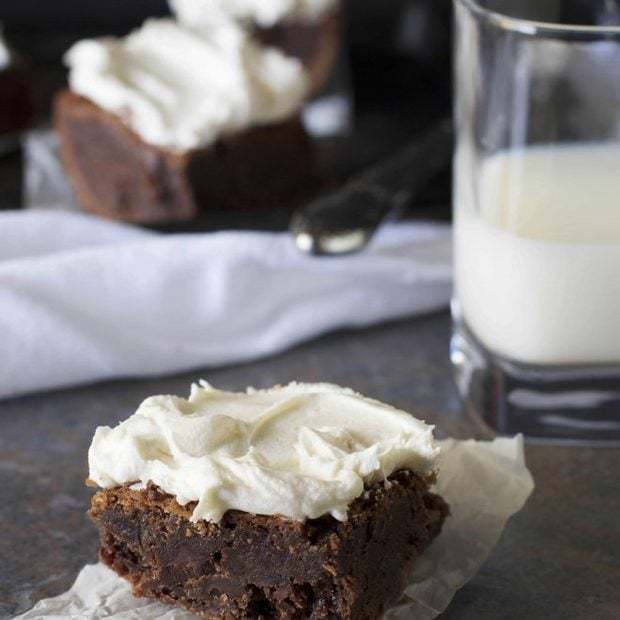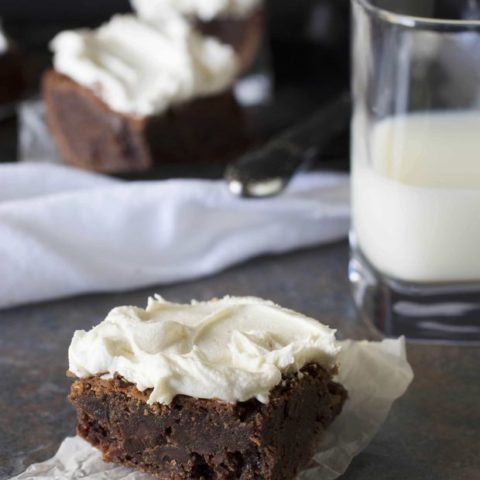 Triple Chocolate Brownies
Unbelievably rich and indulgent, these triple chocolate brownies will satisfy every chocolate craving you've every had!
Ingredients
Brownies
1 lb unsalted butter
1 lb semisweet chocolate chips
6 oz milk chocolate chips
12 oz dark chocolate chips
6 large eggs
2 Tbsp vanilla extract
2 1/4 cups sugar
1 1/4 cups all-purpose flour
1 Tbsp baking powder
1 tsp salt
Frosting
12 oz white chocolate chips, melted and cooled slightly
1/2 lb unsalted butter, softened
1 cup confectioners' sugar
1 tsp vanilla extract
Instructions
Preheat oven to 350 degrees. Butter and flour a 9 x 13 inch baking pan.
Place a medium metal bowl just inside a medium saucepan filled with 1 inch over medium heat. Melt the butter for the brownies, semisweet chocolate chips and milk chocolate chips together until smooth. Set aside, off the heat, to cool slightly.
In a large bowl, add the eggs, vanilla and sugar and stir to combine. Slowly stir in the warm chocolate mixture and allow to cool to room temperature.
In a medium bowl, sift together 1 cup flour, baking powder and salt. Gradually add to the chocolate mixture and stir to combine. In a small bowl toss the dark chocolate chips with 1/4 cup flour, then add to the brownie batter. Pour the batter into the baking sheet.
Bake for 20 minutes. Rotate in the oven and bake for an additional 15 minutes, until a toothpick comes out clean. Be careful not to over bake these or else you'll loose all the gooey amazingness! Cool completely before frosting, slicing and serving.
To create the frosting, add the butter to the bowl of an electric stand mixer. Beat at medium speed until the butter is creamy. Beat in the melted white chocolate. Add the confectioners' sugar and vanilla, beat on low until the entire mixture is light and fluffy. Frost the brownies, slice and serve!