Due to the sudden shift to cold temperatures, I need something warm and filling to get me through these final weeks of winter.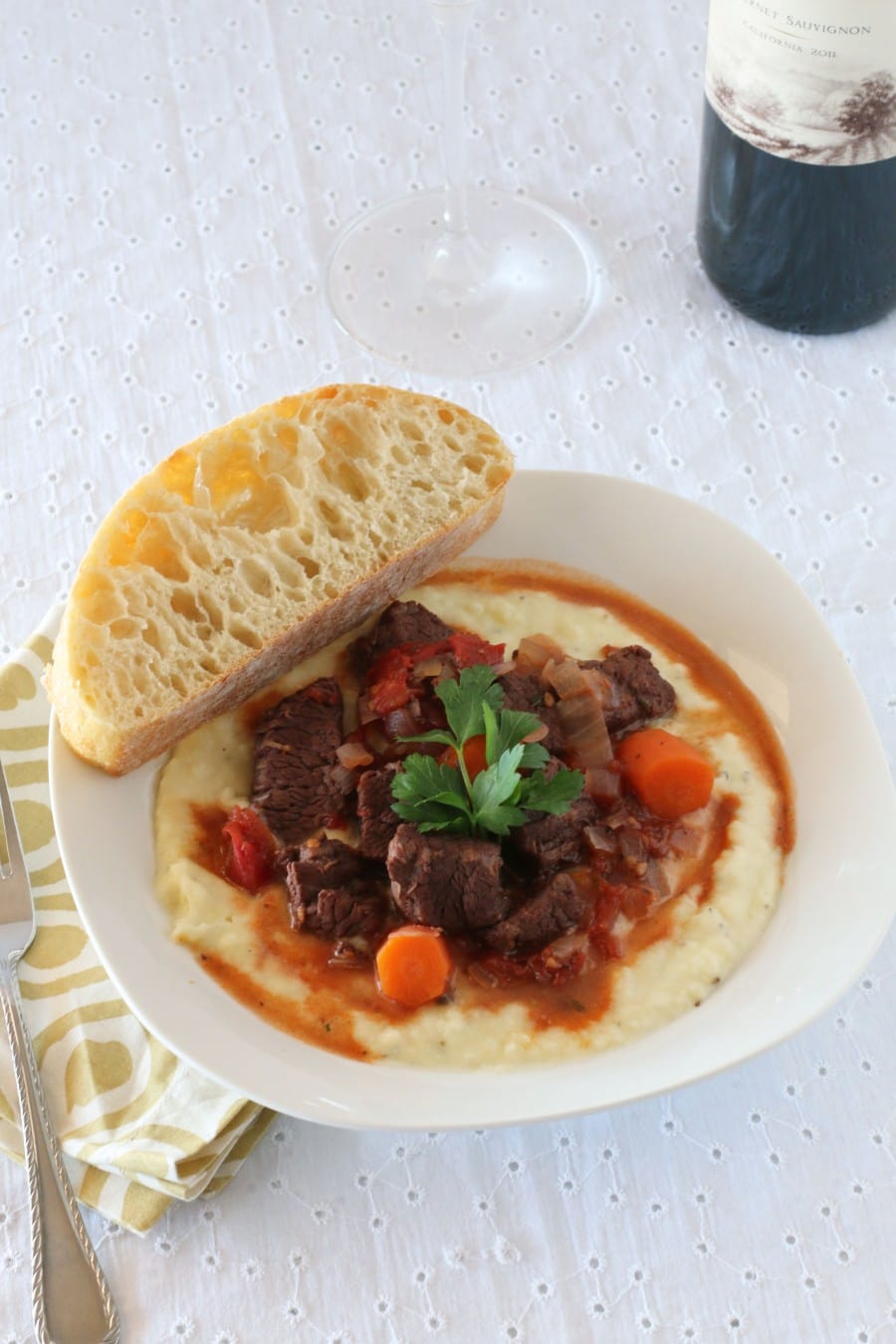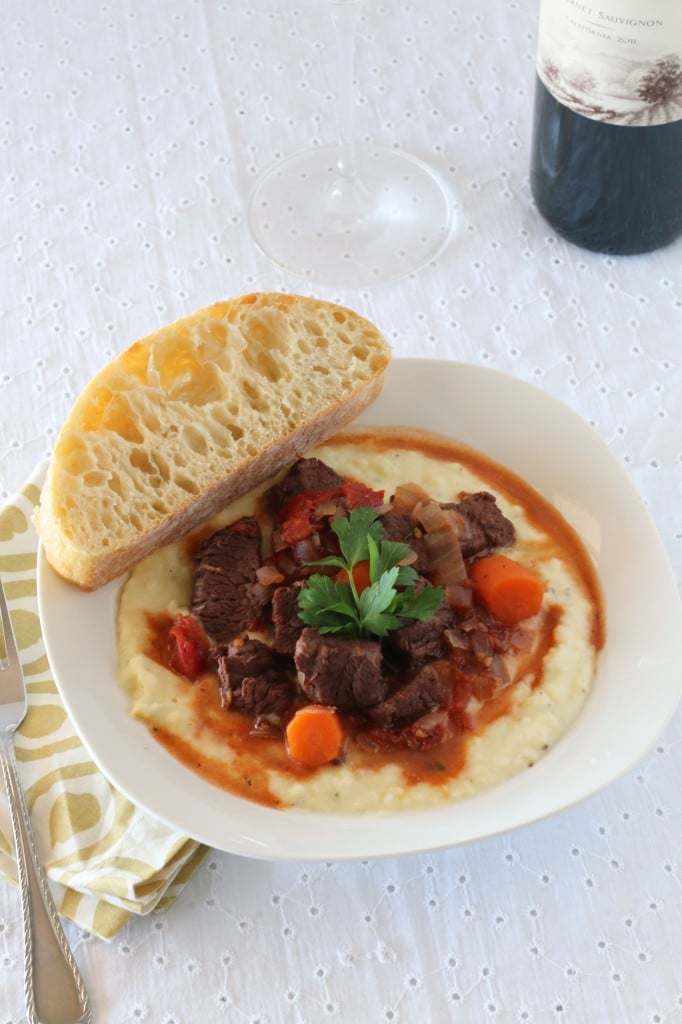 The weather here has been so bipolar lately I just can't keep up. One second it is 60 degrees and sunny, then three hours later it's dropped 40 degrees and snow is falling.
Welcome to good ol' Colorado!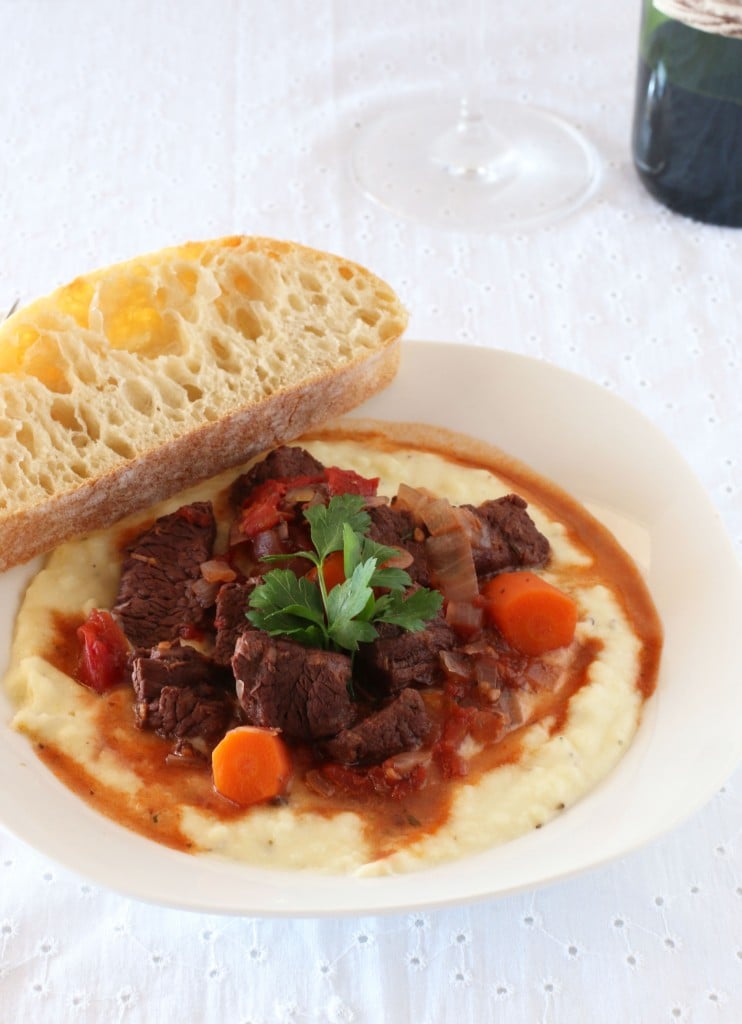 I am not a big soup person but I am most definitely a stew person. If it has huge chunks of beef and red wine, then I am in heaven. I love the smell that fills our house when I cook a big batch of this red wine beef stew. It reminds me of how my grandmother's kitchen used to smell. It was always so alive with all these different scents that made me feel right at home.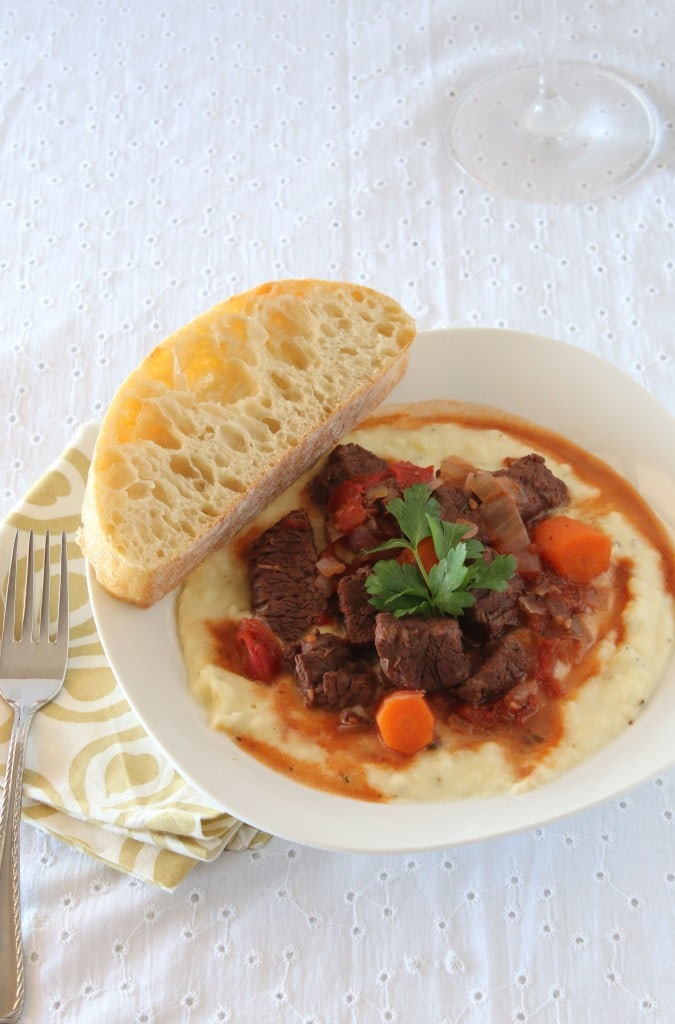 This stew is that perfect comfort food that you crave when it's cold outside or you having one of those hellish weeks that make you want to collapse in bed and stay there for five days straight just to binge watch Gilmore Girls.
If only I could be blessed with Rory and Lorelai's metabolisms. Their ability to eat excessive amounts of junk food, not exercise, and not gain weight is just not fair. Yes, I am aware it's a fictional show…. still…. I am jealous.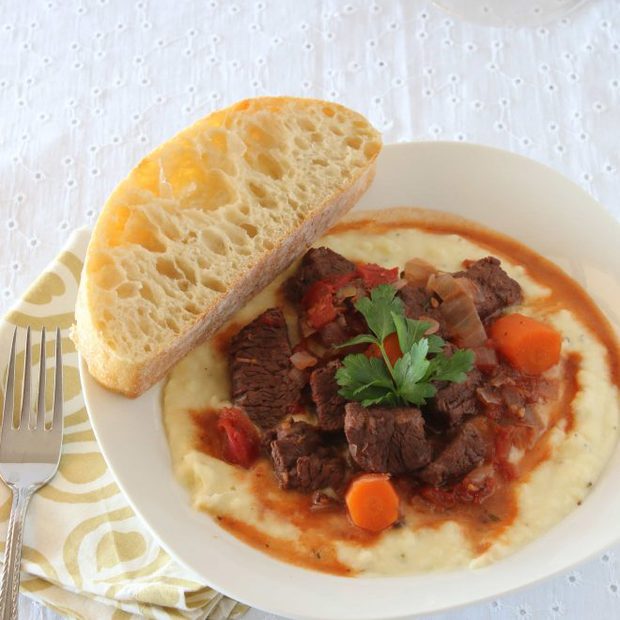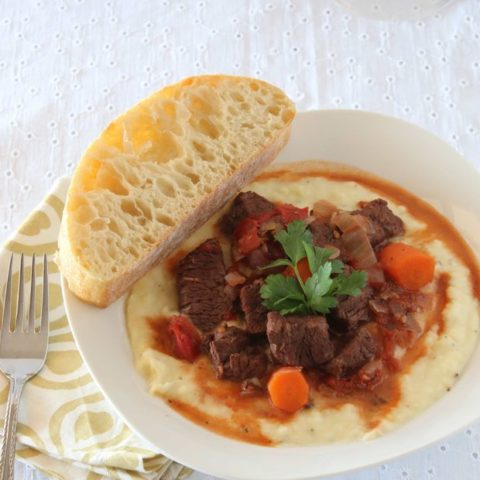 Red Wine Beef Stew
Cook Time:
3 hours
20 minutes
Total Time:
3 hours
30 minutes
My ultimate comfort food. This rich red wine beef stew is warm, filling, and will become a family favorite!
Ingredients
3 lbs stew beef (I used beef chuck), cut into 1 inch cubes
2 Tbsp olive oil
1 onion, diced
2 cloves garlic, diced
4 carrots, peeled and sliced into ½ inch thick slices
14.5 oz can of diced tomatoes
1 750 ml red wine (I used a Cabernet Sauvignon)
2 bay leaves
3 sprigs thyme
½ tsp ground fennel
1 ½ cups water or beef stock
Salt & pepper
Mashed potatoes or egg noodles
Instructions
Heat 2 Tbsp of olive oil in a dutch oven over medium-high heat. Once hot, add the cubes of beef to the pot and sear the pieces on all sides. When the meat is seared, add the onion, garlic, carrots, tomatoes and their juices, red wine, bay leaves, thyme, and fennel.
Bring the mixture to a boil and season with salt and pepper. Add the water or beef stock, cover, and reduce heat to low. Allow the stew to simmer for 2 to 3 hours, stirring every half hour. Be sure the scrap the bottom when you stir to pick up any brown bits that may be stuck to the bottom.
Remove the cover after 2 to 3 hours and continue to simmer uncovered for 15 minutes over medium heat to thicken the sauce.
Remove from heat and serve immediately over mashed potatoes or egg noodles.